'Shows open, shows close': How Spiegelworld moves past 'OPM'
Updated November 21, 2023 - 4:37 pm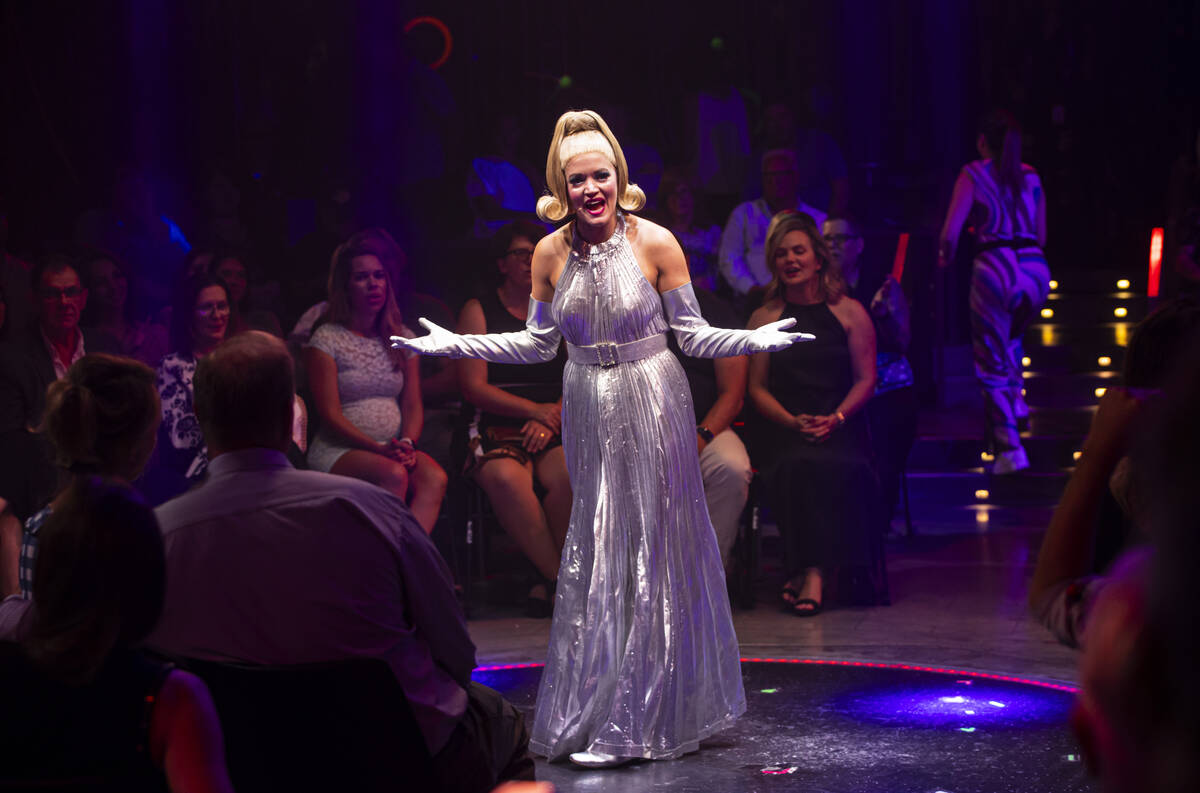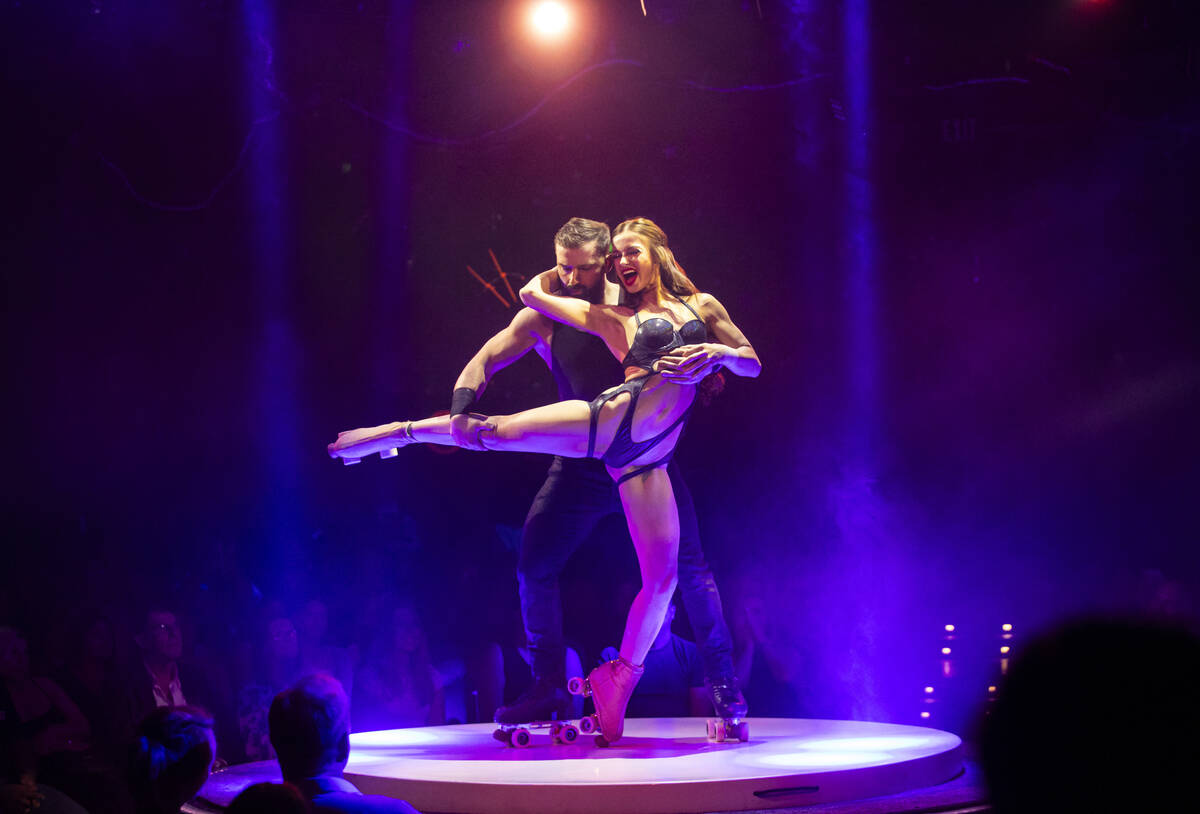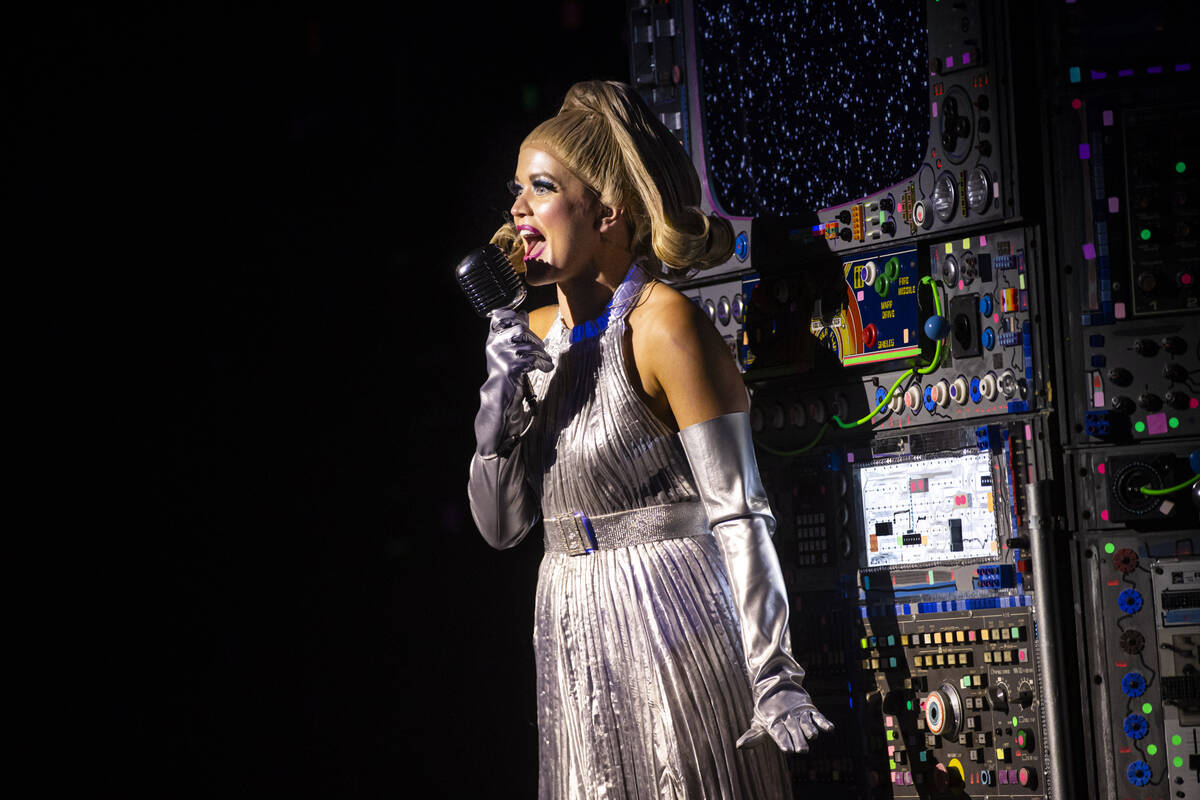 In Ross Mollison's world, it's just a loose manhole cover on the Spiegelworld race course.
Talking of "OPM," Spiegelworld's oft-modified, interplanetary farce at The Cosmopolitan of Las Vegas. The show runs its final performance Dec. 31. F1 fan Mollison dropped the news late Friday night, on the eve of the inaugural Las Vegas Grand Prix.
This was two nights after the racy, F1-themed "Lights Out!" cabaret musical ran its only show at "OPM" theater. Whether intended or not, the announcement of "OPM" closing was sure to be overrun by F1 coverage.
But "OPM" deserves a proper parade lap. Originally titled "Opium," the show opened in March 2018, with the fictional but convincingly determined Harry M. Howie as its introductory character. The show's companion restaurant, Superfrico, opened three years later and will continue operations.
"OPM" was adopted as the new name in November 2022, amid one of the show's many rewrites. Spiegelworld has completed a full circle in the venue, as its "Vegas Nocturne" opened a decade ago on NYE, shutting down in June 2014 after a six-month run. The companion Rose. Rabbit. Lie. restaurant went dark in December 2021 to make way for Superfrico.
Mollison took an MOF (Matter of Fact) view Saturday when chatting of "OPM's" closing.
"Shows open, shows close. 'Folies Bergere' played 49 years in Las Vegas, and I would have preferred 'OPM' to make it to 49, but the market has changed since 'Folies' and 'Jubilee' opened," the man known as Spiegelworld's Impresario Extraordinaire said. "It's incumbent upon us to look at the market and see what's happening and come up with new ideas, which is what we are doing with 'DiscoShow' and our other projects."
That was a reference to Spiegelworld's history-of-disco production coming into the Linq Hotel on or around June 29.
No dearth of skill
Playing in its low-ceiling, 447-seat theater, "OPM" was a hyper-talented show that never was really "set," in theater parlance. Key cast members Grace Lusk (as show host Andromeda) and popular skating act Billy and Emily England (headed to "America's Got Talent: Fantasy League") left in August. Over the years, several popular cast members and even the original live band had disembarked Starship OPM.
Mollison addressed the challenges of keeping a such a mid-scale show as "OPM" on stage in Vegas' current entertainment market.
"The biggest challenge is the maximization of revenue, and creating consistent revenue, 52 weeks a year," the producer said. "There's more sporting events coming into town than we used to have. There's obviously more headliner activity, which affects production shows."
Mollison has caught a trend by linking his dining and entertainment concepts, an idea launched a decade ago with Rose. Rabbit. Lie. and "Vegas Nocturne."
"Superfrico will do over 170,000 covers this year. It's massive. And that has proven there is a great desire for that style of entertainment, where you can enjoy delicious food-and-beverage hospitality and, and have entertainment at the same time," Mollison said. "Speaking to the team from MGM, the have find the same with Mayfair at the Bellagio, which is doing very well."
Ross' roster
Spiegelworld of course has piloted the huge hit "Absinthe" in its 660-seat Spiegeltent at Caesars Palace since April 2011; the country spoof "Atomic Saloon Show" in its 240-seat saloon-designed venue at Grand Canal Shoppes at The Venetian. That show opened in September 2019.
"The Hook," also paired with a Superfrico restaurant, opened this summer at Caesars Atlantic City's Warner Theater. The company is developing a new show, venue and restaurant at Caesars New Orleans to be ready by Super Bowl weekend in February 2025.
The total cost of the three new Spiegelworld projects announced in 2021 was $75 million. "The Hook"/Superfrico and the Warner Theater build-out (the theater dates to 1926) itself cost more than half that, $40 million. The test will be to see if Spiegelworld can still come in under the original budget, or that figure will expand.
And in January, Spiegelworld announced it purchased Nipton, the tiny town about an hour drive from Las Vegas on the Nevada-California border along Route 164. "Lights Out!" under the original (and litigious) title of "Box Box" was its first project.
Two weeks ago the company announced the launch of NOOD — Nipton Office of Design — in an old, red-brick dwelling. The in-house design studio is where the company will create its acts and design concepts.
Spiegelworld invested $2.5 million in Nipton. Its upkeep and operations require a small staff, and the town is not itself a revenue-making project.
Taken together, it's a lot of energy, ingenuity, construction, planning, resources … Has Spiegelworld simply overreached, especially by taking on brazen Nipton project?
Mollison says, not a chance.
"I don't think so at all. I think that in fact it's quite the opposite," Mollison said. "This is about finding a show that's really profitable in Vegas to go with that our other profitable shows. We could easily have an office and a big thing in Vegas. But Nipton actually brings a real soul to the center of what we're doing. We are creating, developing new ideas, there all the time."
The cast and beyond
About 30 cast and crew members will need to be accounted for when "OPM" closes on New Year's Eve. Mollison hopes to absorb those Spiegelworld staffers into other projects. As he said, "Because we have 'DiscoShow' and we continue to run other shows, we're going to look to do that as much as possible."
Superfrico and its adjacent Ski Lodge hideaway tavern (a replica of an actual ski lodge, as Mollison loves the slopes) are untouched by the "OPM" closing. Spiegelworld and MGM Resorts International have been reviewing options for the vacant theater. This is the companies' first partnership since MGM Resorts took over The Cosmopolitan in May.
Mollison says he is an "enormous fan" of MGM Resorts Chairman and President Bill Hornbuckle. The Impresario loves the new pedestrian bridge linking Bellagio to Aria and into The Cosmopolitan and the Superfrico entrance.
"There are myriad opportunities in the space, and these guys are super clever, and they're also imagining and looking for the next thing." Mollison said. "Sometimes you need to invest in the next thing, which is what we're doing as well. I've got some great ideas that will work, and I'll talk to my partners in Superfrico and we'll we'll pitch the next iteration for that room, which we built in 2013.
"I'm incredibly optimistic, there are a lot of changes coming, and I think that's what keeps making Vegas better and better."
John Katsilometes' column runs daily in the A section. His "PodKats!" podcast can be found at reviewjournal.com/podcasts. Contact him at jkatsilometes@reviewjournal.com. Follow @johnnykats on X, @JohnnyKats1 on Instagram.