Sir Elton says death of George Michael 'one of the saddest moments of my career'
December 30, 2016 - 11:50 pm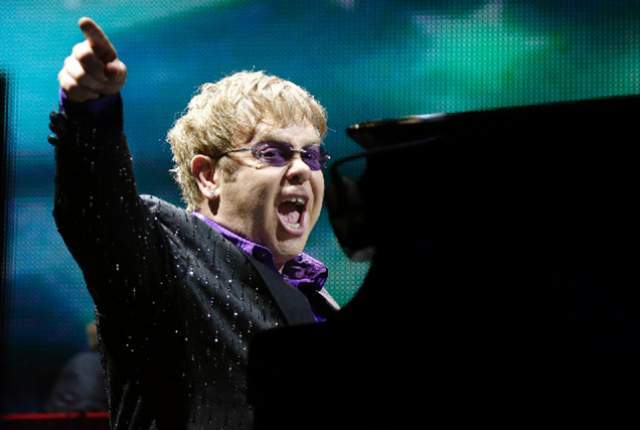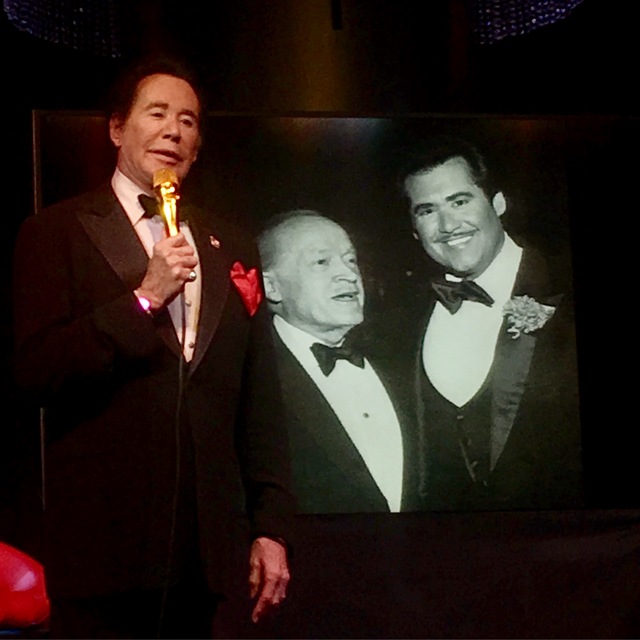 Someone far wiser than me once said, "There are no bad days. There are just bad moments in a day. You can reset your day anytime." Some days in 2016 have required a lot of resetting, especially for those performers, producers and stagehands affected by the spate of show closings this year — 28 is the unofficial count.
But we remain optimistic: Bruno Mars' opening shows at the Park Theater at Monte Carlo are helping close the year. Cher and Ricky Martinalso roll into that venue in 2017. That lineup is a reminder that extended engagements by superstar performers at the Park, Colosseum at Caesars Palace and Axis theater at Planet Hollywood are working in Las Vegas. Coming up, too, Joe Walsh is performing six shows in January at House of Blues at Mandalay Bay.
The city's entertainment scene is still vibrant, it's just that a specific type of show – headliner shows and Broadway-fashioned productions for venues in the 500-1,500 range – struggle to find an audience. These shows and star performers face challenges because of the high volume of entertainment, restaurant, nightclub and shopping options in VegasVille, and also because our 43 million or so annual visitors are far more value-conscious than ever.
But the city will recalibrate. It always does. And next year at this time I expect we'll be talking of some sort of resurgence on the Vegas entertainment scene.
And, more from that scene now:
ELTON REMEMBERS GEORGE
Elton John performed a tribute to departed friend George Michael during his show Wednesday night at the Colosseum. Sir Elton dove into "Don't Let the Sun Go Down On Me," with an accompanying photo of Michael in the backdrop. The two recorded a hit version of the song in 1991, during Michael's appearance at Wembley Arena.
According to People.com, a shaken John told the crowd, "On Christmas Day, George Michael passed away, which was one of the saddest moments of my career because I've known George Michael more or less since the start of Wham! and got to know him very well, played with him, recorded with him. It was the most awful news because he was on the road back supposedly to good health."
According to concert officials with AEG Live, which books the "Million Dollar Piano" production, John is expected to pay tribute to Michael during his shows New Year's Eve and New Year's Day evening, but that is not a certainty.
PERFORMING AS WAYNE — TO WAYNE
Wayne Newton entertained a room full of friends and family Thursday night at Windows Showroom at Bally's. In the audience were longtime friends AlexandArda Yemenidjian; Clint Holmes and Kelly Clinton-Holmes; Newton's mother-in-law, Marilyn McCrone; and Lauren Newton, the daughter of Wayne and Kat Newton.
Clinton-Holmes, a backing singer for Newton early in her career, does a spot-on impression of the Wayner. Midway through the show, she stood and spoke to the audience as Wayne, "Kelly, if there is anything I can do to help further along your career, I will do that!" Newton nearly fell laughing from his chair onstage. This bit could serve as a funny two-person segment in the show, actually.
PADON'S SWAN SONG
John Padon has been living in Maui since August 2015, when he sold his Sin City Theater at Planet Hollywood interest to longtime Vegas producer Norbert Aleman (the long-running adult revue "Crazy Girls" is his baby). The final disconnect between Padon and Las Vegas happens Saturday. That's the day Sin City Theater is renamed Crazy Girls Theater, and the Padon-founded Sin City Comedy show at the Cabaret at P.H. is replaced by the "Comedy & Dolls" comedy show. Cabaret club Director of Operations Pete Housley will produce the new show, staged daily at 9 p.m.
As for Padon, his history in VegasVille dates to Thanksgiving weekend 1991, when he opened for the Temptations at Desert Inn. Padon has also been a featured comic in such shows as "History of Sex" and "Hot Stuff" at Golden Nugget, as Carrot Top's opener and the guest comic in "Fantasy," both at Luxor.
The stage shows Padon opened in town over the years include the "X Show" at Aladdin, and "Skintight" and "Bareback" at Harrah's. He once told me the most nervous he'd ever been onstage was auditioning for an audience of one for the "History of Sex."
The one? Hotel owner Steve Wynn. Padon made him laugh, too.
John Katsilometes' column runs daily in the A section, and Fridays in Neon. He also hosts "Kats! On The Radio" Wednesdays at 8 p.m. on KUNV 91.5-FM and appears Wednesdays at 11 a.m. with Dayna Roselli on KTNV Channel 13. Contact him at jkatsilometes@reviewjournal.com. Follow @johnnykats on Twitter, @JohnnyKats1 on Instagram.