Stirling Club in Las Vegas welcomes nonresidents to the party
Updated November 24, 2018 - 4:13 pm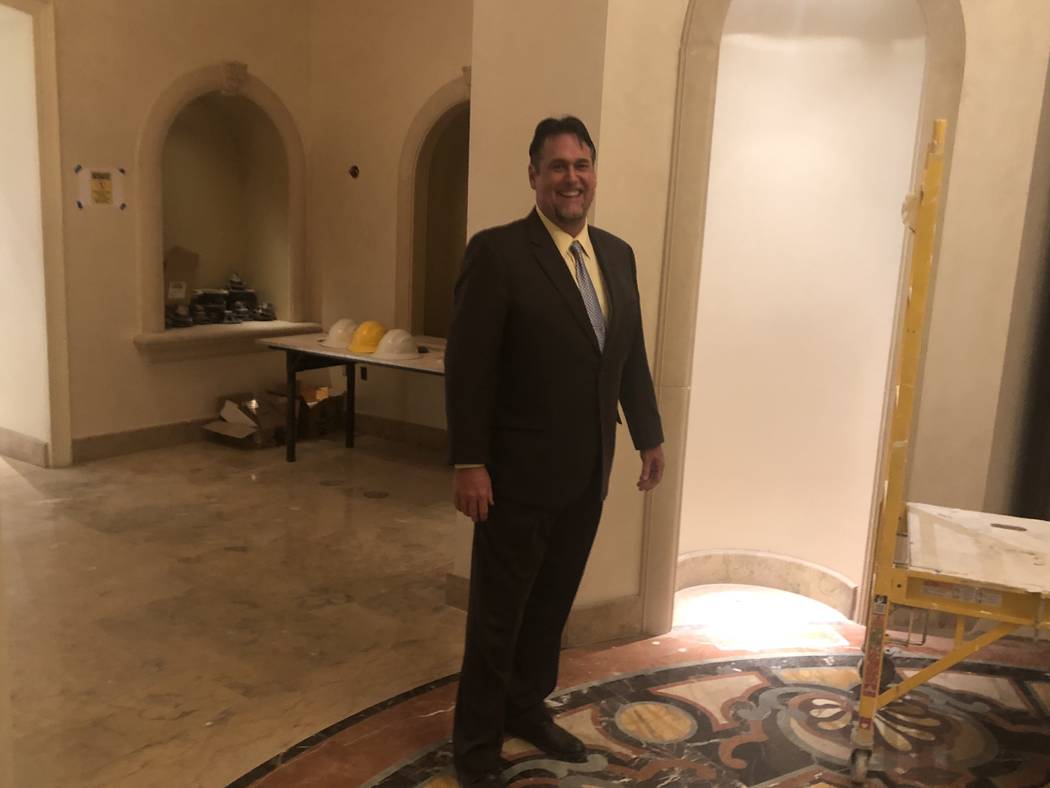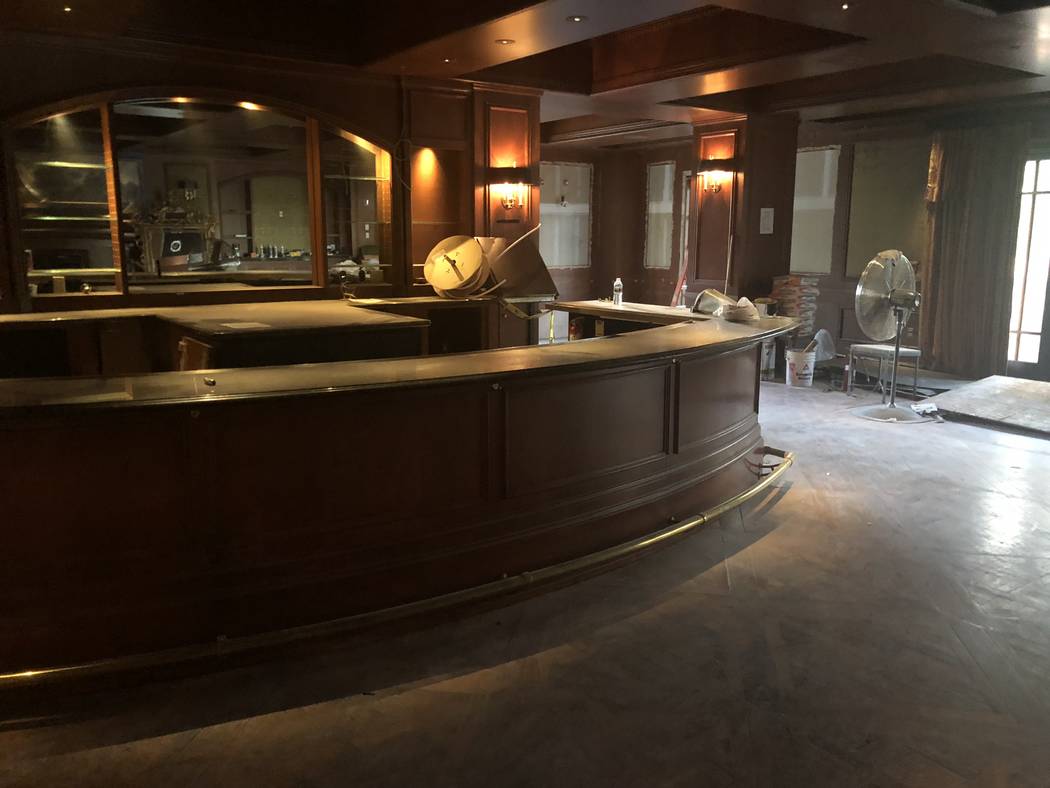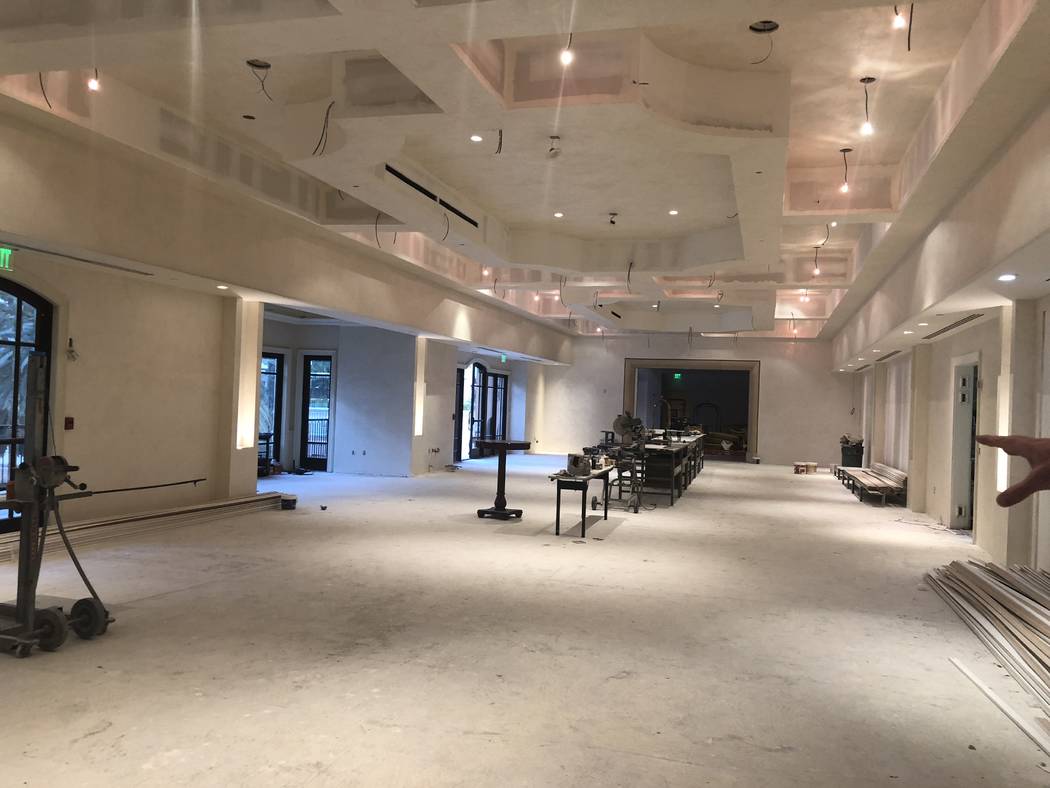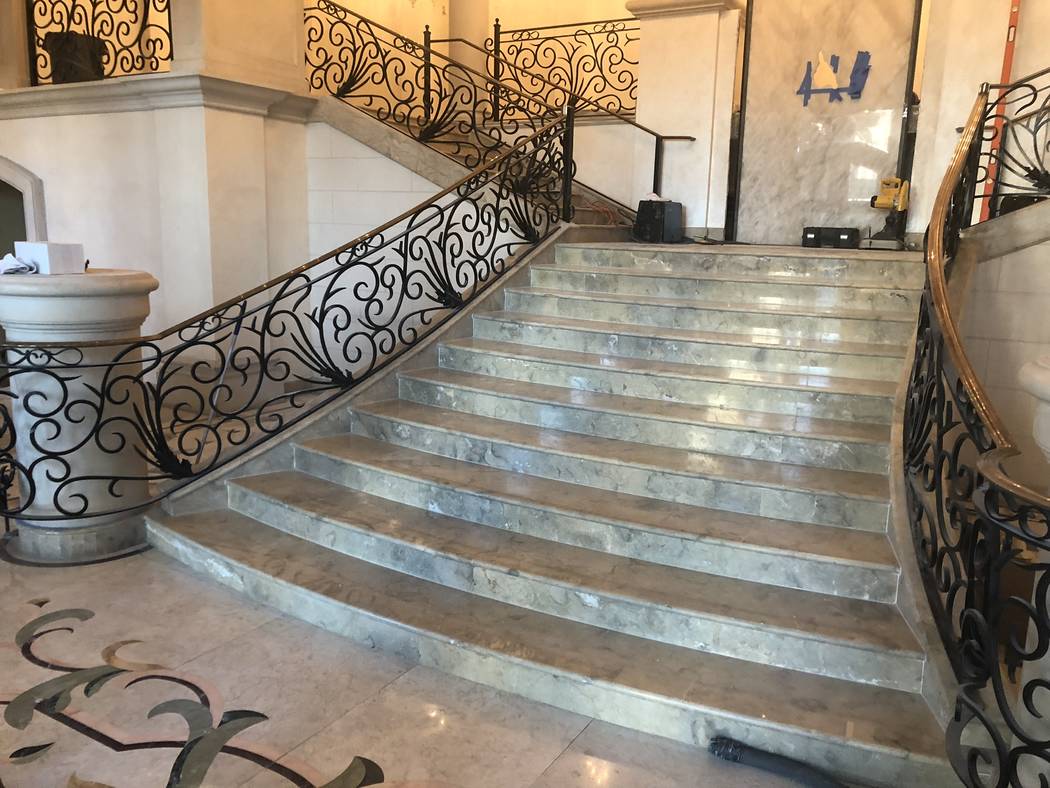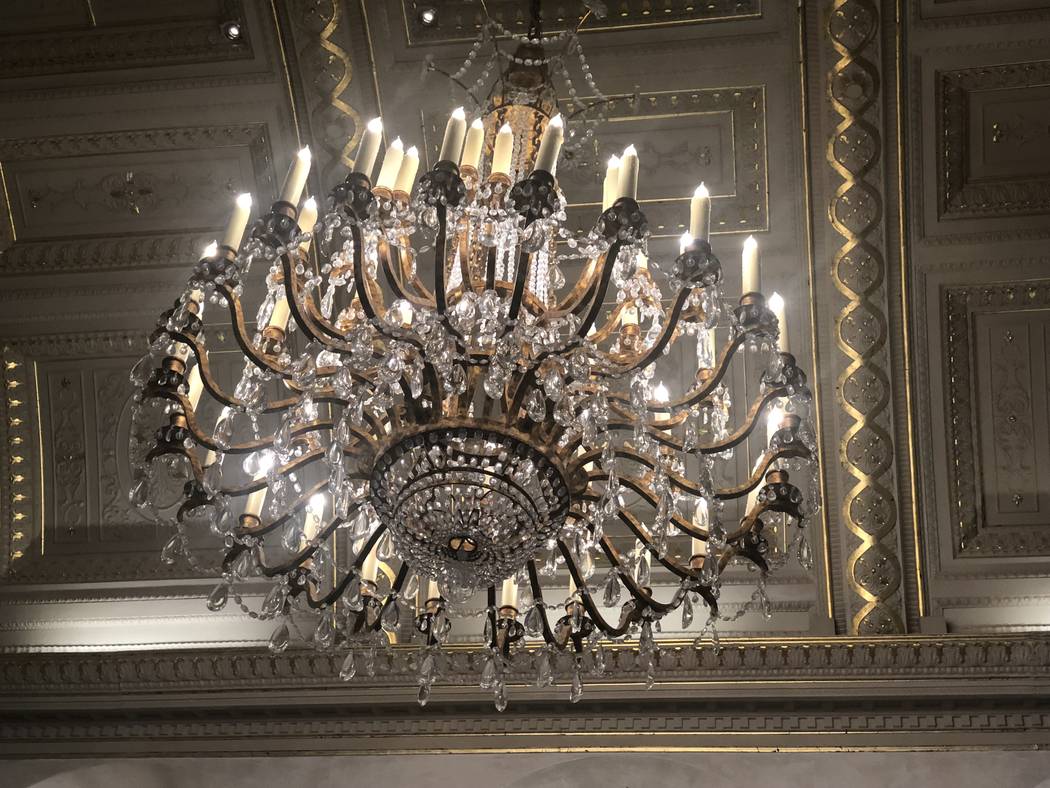 You've got to crack a few eggs to make an omelette. Similarly, you've got to crack a few walls to make a new Stirling Club.
The regal "Renovation Renaissance," as described by club operators, is set for an preview shindig when the doors open at 7:30 p.m. New Year's eve. As we've noted, the club is fine-tuning its entertainment lineup that night, with Kelly Clinton-Holmes hosting a full program with a '70s vibe replete with a set of Abba hits by Kirbi Long, Elisa Fiorillo, Ashley Fuller and a seven-piece band in what is dubbed The Stirling Room.
Jalles Franco of "MJ Live," the Ronnie Rose Trio, and other unbilled guests will roll through the New Year's Eve countdown, and the club is opening its kitchen for passed appetizers and food stations (tickets for the event are $150 per person and can be purchased at thePEF.org/NYE2018). The event is a fundraiser for Las Vegas charity Artists for Kidz, which will be represented by a string quartet.
The live performance and party at the Turnberry Place's central spa, entertainment and recreation fortress marks the first activity since the facility closed in May 2012. This is an audition for prospective members of the Stirling Club, which is not formally opening until next spring, about a year after the current owners purchased the property. But changes are already evident in the club's strategy, architecture and hierarchy.
Stirling Club President Debbie Kelleher of DK Hospitality has hired longtime hospitality exec and event coordinator Michael Stapleton as the club's chief operating officer. Stirling Club's business model is changing radically. Once sustained entirely by dues-paying members, the updated venue will offer services and amenities to both residents and nonresidents who want to become club members.
Expect spa and entertainment packages at various levels to be offered to the public. The tradition of Stirling Club is being maintained and even celebrated. But the old model is being aggressively renovated, in spirit and in tact.
Nostalgia remains in much of the familiar architecture (including the marble staircase at the main entrance), but the club will be uniformly refreshed with a contemporary feel throughout. Among the changes are a new spa, renovated food-and-beverage areas with new menus, a Starbucks outlet (in a licensing agreement with the national coffee company), the Stirling Market high-end convenience store, remodeled pool and tennis courts, a renovated main lounge, and improved and special-events spaces.
"Our goal is to bring back many of the key components that defined the Stirling Club and made it so special for so many. I've heard countless stories from former members about their positive experiences and memories here and we most definitely want to re-kindle those personal connections with as many of those individuals and families as possible," Kelleher says. "At the same time, this is not a 'rewind' project. Candidly, we would not settle for that and we don't believe that after a six-year hiatus our members would or should be content with a simple return to the status quo."
"Our new team is very excited to have the opportunity to bring our own experience to the club and to introduce a range of unique upgrades and brand new offerings that will make it more appealing and valued for an expanded core of members and guests."
Born to Ryan
Matt Ryan shares a name with an NFL quarterback (the Atlanta Falcons' signal caller), and a stage persona with Bruce Springsteen. The veteran rocker and stage performer plays Springsteen in the "Legends in Concert" holiday lineup (along with Garth Brooks, Bruno Mars, and Aretha Franklin), which takes the show through its finale at Flamingo Las Vegas on Dec. 29. The Strip staple, in its 35th season in Las Vegas, moves to Tropicana Theater in February.
Ryan first performed in "Legends" in 2000, when he met his future wife, Toni Lee, then the show's choreographer and today its director of production. Portraying Springsteen is a daunting task — Bruce's fans are fast to call out any performer who gives less than a full-hearted performance. Ryan had a deep background as a musician and songwriter, but was eager for a stable gig that paid well and allowed him to do something different.
"I moved out here with everything I had in my car, and it was the first time I actually felt nerves onstage, because I wasn't performing as myself," Ryan says. "But I embraced the fact that this is not just a music gig, it's an acting gig. It's performance art, and I had to respect it that way." Springsteen's fans are especially devoted to the Boss's storytelling, which Ryan appreciates in his own touring Springsteen act and his 20-minute sets with "Legends."
"It's the lyrics," he says. "Hardcore Bruce fans see him as the only person who has been honest with them. Every song is a story about his experiences. His real friends, and real places. It's very organic … so to do this, you'd better know what the hell you're doing."
Cirque to 'Jump' in '19
The new Cirque du Soleil production at Luxor, reportedly titled "Jump" (though the title is not formally announced) is planning to fill its cast by May and open in "Q4" of 2019, or between Oct. 1-Dec. 31 2019. The show is to be a BMX-extreme sports theme, with electric motorcycles expected to be featured for the first time in a Cirque strip show.
Trop drops lounge
Another famous VegasVille lounge bites the dust at Tropicana, where Tropicana Lounge has been closed and boarded up for a new entertainment project to open in 2019. Look for more updates as the space is re-imagined in about six months. Bummer, I say. Some of our favorite times in that lounge were with Skye Dee Miles and her Skye5 band, and also the late-night, big-band shows that followed the Santa Fe & The Fat City Horns' performances in then-Tiffany Theater. We hosted a couple of serious birthday events in that space, too.
John Katsilometes' column runs daily in the A section. His PodKats podcast is posted on the R-J website. Contact him at jkatsilometes@reviewjournal.com. Follow @johnnykats on Twitter, @JohnnyKats1 on Instagram.