Stray Cats reunion, 'Sexxy' extension shake up the Las Vegas scene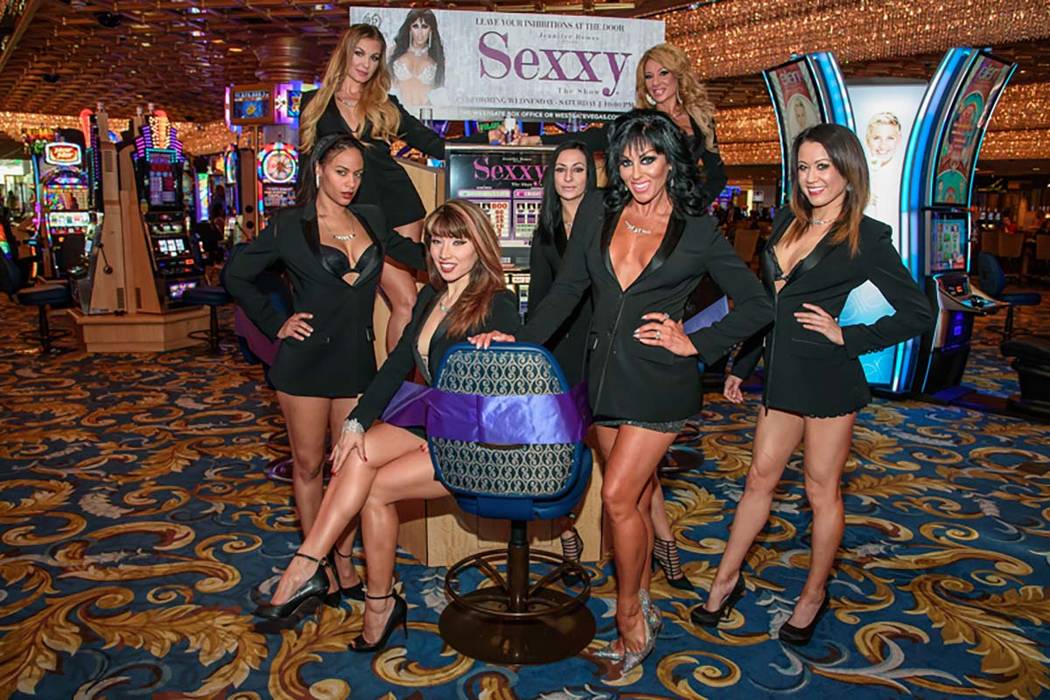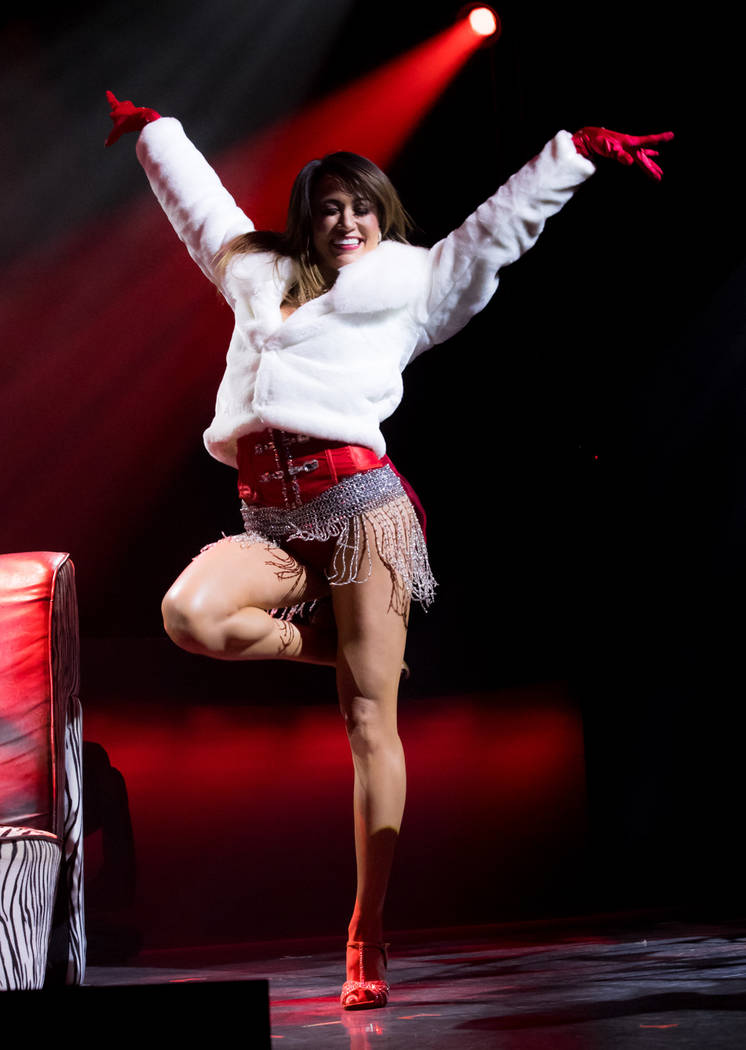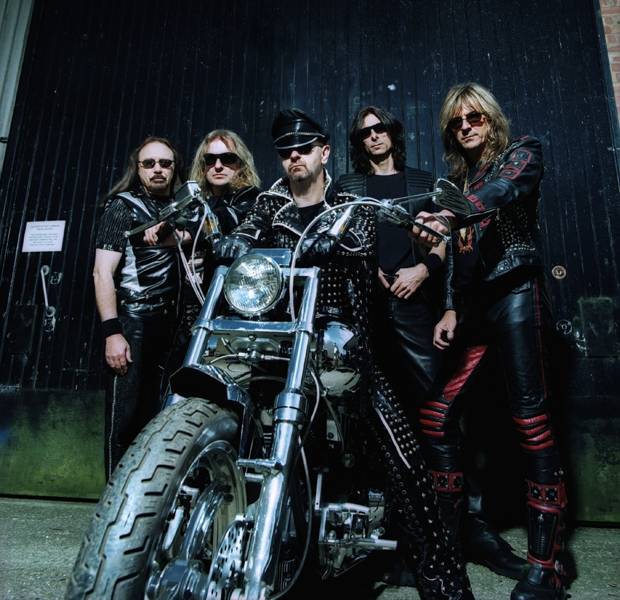 The Kats! Bureau at this writing is the Viva Las Vegas Rockabilly Weekend at The Orleans. The event is sold out, like all the way, Daddy-O. The highlight event of the weekend for this attendee is Saturday's rock 'n' roll shindig featuring Duane Eddy, Jerry Lee Lewis and the Stray Cats.
I'm particularly interested the Stray Cats' reunion, which along with ZZ Top at The Venetian Theater, is a weekend pairing of great rock 'n' roll trios in VegasVille. Stray Cats originals Brian Setzer, Lee Rocker and Slim Jim Phantom have been quiet for almost a decade; the band's most recently ticketed show was July 22, 2008 at Pacific Amphitheatre in Costa Mesa, Calif.
As band leader and renowned promoter of the pompadour Setzer said in announcing the gig, 'There's something magic about a Stray Cats show, Viva Las Vegas is the perfect event to experience that." We expect a healthy dose of hits, including "Rock This Town," "Stray Cat Strut," "(She's) Sexy + 17" and "I Won't Stand in Your Way."
The Stray Cats' reunion has actually extended the scope of a documentary titled "Rockabilly Weekends," and the film series "Modern Burlesque." The upcoming projects are from executive producer Louie Comella and Big Brand Films.
Comella has been charting the growth of the event and chronicling founder Tom Ingram. The film notes Viva Las Vegas, celebrating its 21st event, is the city's longest-running music festival. Originally, "Rockabilly Weekends" was finished after VLV's 20th anniversary in 2017. But when Stray Cats were announced for this year's event, Comella returned to town for more footage.
As the producer says, "While music is the most import part of Viva Las Vegas, the event brings together several cultures that aren't really represented in mainstream media."
True. VLV has always represented a closely-knit culture. Setzer's high-hair look, poodle skirts, Betty Page bangs, rolled-up jeans and trash-couture attire is evident throughout the Orleans casino. Outside, a fleet of vintage-1950s vehicles — and none manufactured after 1963 — are really razzing our berries.
You can find a lot of '50s slang on the Internet, incidentally. It's all copacetic.
Four more for 'Sexxy'
"Sexxy" creator, producer and star Jennifer Romas, who is one of these superhero types, has signed a contract extension at Westgate Las Vegas. It's a doozy, too, a four-year deal running through 2022.
Thus, Romas has notched a rare achievement in a city where even a two-year extension is impressive.
Romas met the Westgate Las Vegas officials at the ribbon-cutting of the new ownership in July 2014, and pitched her idea to Westgate owner David Siegel after the ceremony. In November of that year, Siegel gave Romas the go-ahead for the new show. In January 2015, Romas launched a show that has since notched more than 700 performances in Westgate Cabaret.
A true underdog production and a family venture (Jen's mom, Judi, is at every show and tends to such duties as costume repair and candle placement) "Sexxy" is now the longest-running show at the hotel.
Prior to developing "Sexxy," Romas danced in the Kristine W and the Sting show at Shimmer Cabaret at Las Vegas Hilton (the same venue where "Sexxy" is staged today), and was later a featured performer with her then-husband Mario Ferreira in the daredevil acrobatic act Sexy & Dangerous in "Monster Circus" at what is now International Theater. The duo also appeared on NBC's "America's Got Talent" in 2008, reaching the top 10 (losing a chance at the semifinals to trash-drumming act Recycled Percussion, which also went on to some success in Las Vegas).
Romas has since recovered from two serious knee injuries from a 2013 fall during "iCandy Burlesque" at Saxe Theater at Miracle Mile Shops at Planet Hollywood. She bounced back to take on the featured dancer role in Purple Reign at Westgate when she met Siegel and his team.
"The first actual sit-down with the execs from the Westgate was around Thanksgiving in 2014, and I thought of putting some acts from 'America's Got Talent' in the room, because of my connections there," Romas said during an appearance on my "Kats! On the Radio" KUNV interview show. "And they said, 'Let's put together a girlie show.' I said 'OK!' I want home that night and wrote down some words: 'Tease, skin, seduction, sexy,' and 'Sexxy' became my idea for the title. The show has just evolved from there."
The Priest is the beast
A personal call out to Judas Priest, playing it loud and proud Saturday night at Las Rageous at Downtown Las Vegas Events Center. I summon the venerable rockers because people sometimes ask me, "What is the loudest show you have attended in Las Vegas?"
The answer is twofold. One is Hellyeah at Foundry at SLS Las Vegas in 2016, with my buds Vinnie Paul on drums and Christian Brady on guitar. The other is Judas Priest during "VH1 Rock Honors" at Mandalay Bay Events Center in May 2006. The one moment that stands out is when the wailing vocalist Rob Halford rumbled to the stage on his Harley Davidson and threw open the bike's throttle.
The roar shook the entire building, and also whistled through my noggin. Great show, though with Kiss, Def Leppard and Queen (with Paul Rodgers on vocals) also in the lineup.
'Jukebox' plays on
Human Nature has clocked two years of its "Jukebox" show, marking that anniversary tonight. Well-choreographed groovers and singers Andrew and Mike Tierney, Toby Allen and Phil Burton opened in May 2009 at the then-Imperial Palace (now Linq). The act moved to Sands Showroom a The Venetian in 2013.
Human Nature is signed to perform at the hotel through March 2019; by the end of that term, the Aussie quartet will have spent a decade on the Strip. As Burton says, "It's so strange to think of it that way. When we first came to Vegas, we didn't know how it was going to be. We had no idea, and on opening night we sold nine tickets. Nine, total. We papered the room to fill seats."
This group is tight, too. Human Nature has never subbed out a member in its 28-year history.
Saturday Knights Fever!
Vegas Golden Knights fever has spread to the Australian Bee Gees show at Excalibur. The words to the Bee Gees hit "Night Fever" are being retooled as "Knights Fever," and producer Adam Steck of SPI Entertainment is flashing Golden Knights logos on the show's projection screens during the number.
Cool Hang Alert
So many hangs … But at 6 p.m. Sunday at Brooklyn Bowl it's "Rock for the Ride" concert for the Police Unity Tour features the band Silversage, Michael Grimm and Femmes of Rock. Police Unity Tour raises funds for the families of police officers killed in the line of duty.
John Katsilometes' column runs daily in the A section. Contact him at jkatsilometes@reviewjournal.com. Follow @johnnykats on Twitter, @JohnnyKats1 on Instagram.