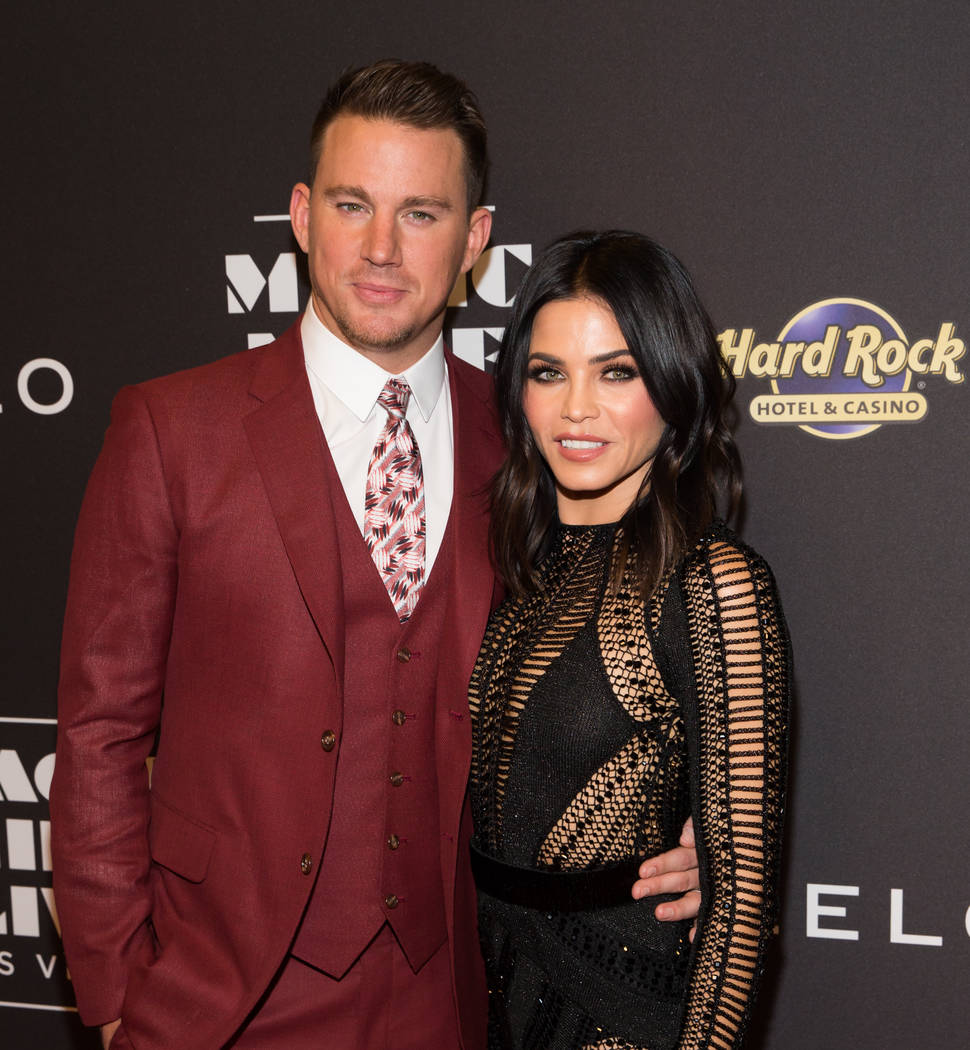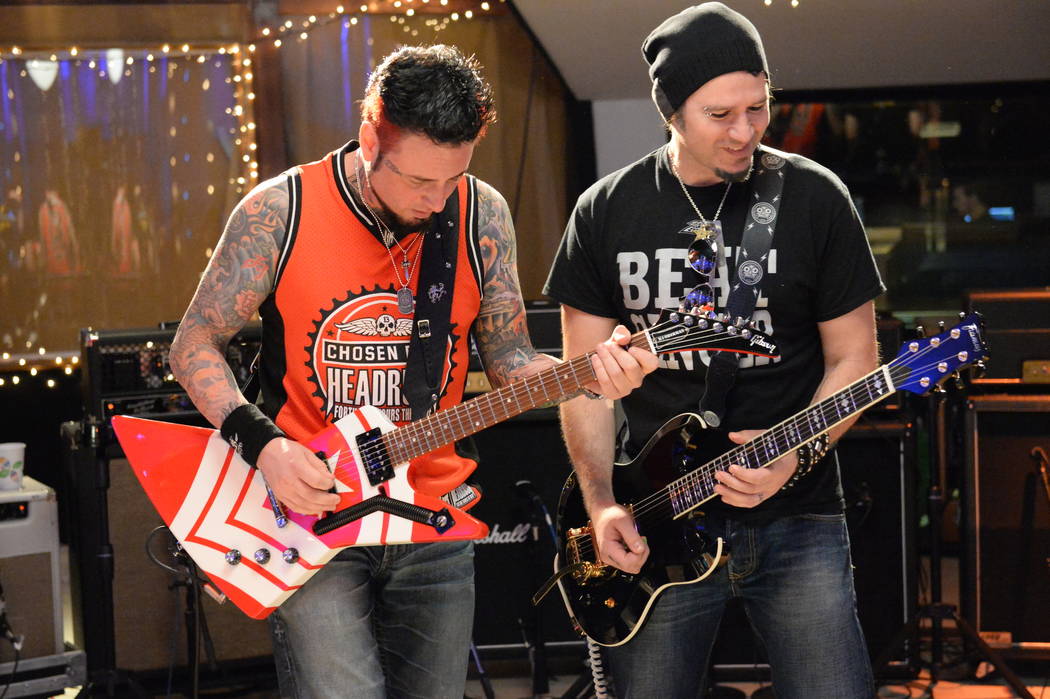 Quick takes and updates from across VegasVille as the Kats! Bureau plans for a sweep through the Plaza and downtown Las Vegas later tonight:
Well-rounded Chan
We'll have more from this gentleman soon enough, but "Magic Mike Live" creator, co-producer and bona-fide A-lister Channing Tatum did his homework on Vegas venues before launching the male revue at Hard Rock Hotel. The show plays in the round in the former Body English nightclub, as envisioned by production designer Rachel O'Toole.
"We didn't want to go with just a basic club design or a lounge or one of the Vegas venues people have done before," Tatum said during a phone chat this week. "We did want a completely different take. One thing I noticed when I watched 'Absinthe' (in the Spiegeltent at Caesars Palace) was that you were immediately transported the minute you walk into that tent. You're somewhere different." The venues are strong selling points for a pair of strong-selling shows.
Five Finger Duff Punch
Jason Hook is not only the co-producer of "Hired Gun," he's also a subject. The new documentary, which premiered at Regal Cinemas Village Square on Thursday night, focuses on several unsung musicians-for-hire in the music business. Today a raging rocker for Five Finger Death Punch, Hook early in his career took a gig as acoustic guitarist for actress and pop artist Mandy Moore, causing his friend and FFDP band mate Jeremy Spencer to say, "It was a little lighter than we expected from him."
The Moore gig led to Hook being hired as guitarist for Hilary Duff when she toured as the fictional Disney Channel character Lizzie McGuire. He was something of an odd fit in that lineup, too, but drew the attention of Alice Cooper, who saw the band in concert and said, "Who is that tattooed guy shredding on guitar?"
Cooper then hired Hook, who also went on to back Vince Neil and eventually go for broke with FFDP. Of his off-rock experiences, Hook says, ""I learned how to be a professional, because my background was growing up in hard rock and heavy metal bands where all we would do was drink beer, go to strip clubs and be reckless … I made a promise that I was going to work making music and nothing else." Music, and now documentaries about music.
Many great stories abound in the film, especially that of drummer Liberty DeVitto, unceremoniously canned (or maybe just edited out) of Billy Joel's original band who is now teaching music to underprivileged kids in Harlem. And bass great Rudy Sarzo recounts the story about the death of guitar legend Randy Rhoads in a plane crash in 1982. Both were members of Ozzy Osbourne's backing band at the time, and the crash also took out two members of Osbourne's traveling entourage.
"The plane was burning, and we were looking around, up in the trees, to see if anyone had made it out alive," says Sarzo, who later joined the metal band Quiet Riot. "We were not accepting that this had happened." Rhoads' death led to the arrival of Brad Gillis, also of Night Ranger, to take over as Osbourne's lead guitarist.
Vintage Vegas vibe update
A show to catch at 7:30 p.m. Friday at the Italian American Club: Mr. Entertainment Bobby Wilson, famous for his impressive coiffure, and impeccable suits, and because he is Jackie Wilson's son, with Elvis tribute artist Justin Shandor at 7:30 Friday night. Shandor performed as Elvis in "Million Dollar Quartet" at Harrah's.
Also, songstress Pia Zadora has performed her final shows at Pia's Place at Piero's before taking a summer-long break. She and Vegas lounge legend Sonny Charles are due back either Sept. 1-2, leading into Labor Day Weekend, or Sept. 8-9. Meantime, Zadora is finishing work on her latest album, due out this summer.
Tipsy opening delayed
This really is a tipsy experience.
The launch of Tipsy Robot at Miracle Mile Shops at Planet Hollywood has been delayed until 4 p.m. Wednesday as officials untangle snags in the business's sophisticated payment-collection system. In short, the system is taking too long to process customers' e-mail information to set up an initial payment account.
The bar had planned to open Saturday morning.
I'm told there is no problem with the robot bartenders (which are employed as an entertainment feature), nor is there an issue with the human bartenders or human cocktail servers who are dressed as robots. We expect the tavern to be fully functional by midweek, and when that happens, we'll have a Kats! Bureau set up.
Quaffing to great effect
Mark Sabatini, a man who never considered himself much of a beer drinker, nonetheless became the first patron to drink all 365 beers offered at Pub 365 at Tuscany Suites. Thus, he is the champion of the Club 365 competition, which awards the first patron to sample all those brews with a two-night, three-day trip to San Diego.
As part of his prize package, Sabatini will visit Pizza Port Brewery, Mother Earth Brewing, and Ballast Point Brewing.
Sabatini entered the competition in October. In a statement, he said: "I'm extremely competitive, so once I found out about the program, I instantly had my eyes on the 365 beers goal. To be the first person to finish makes drinking the beers that much sweeter."
So this happened …
On the night of June 23, Ricky Martin and Flavor Flav were spotted playing craps at Mandalay Bay, after Martin's show at The Park Theater at Monte Carlo. Flav is expanding his gaming horizons; last time I heard of him playing craps in VegasVille was last year at El Cortez.
John Katsilometes' column runs daily in the A section. Contact him at jkatsilometes@reviewjournal.com. Follow @johnnykats on Twitter, @JohnnyKats1 on Instagram.