Teller returns to Vegas show after 3½-month absence
Updated January 15, 2023 - 8:51 am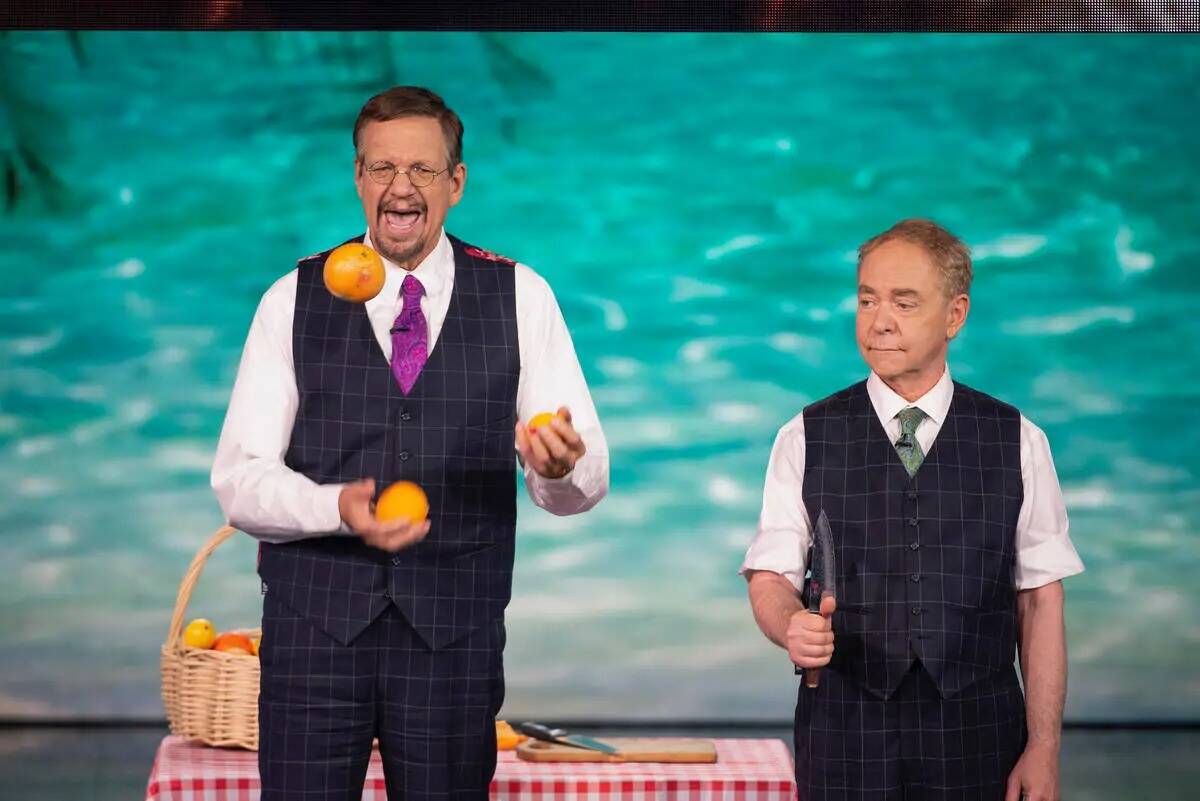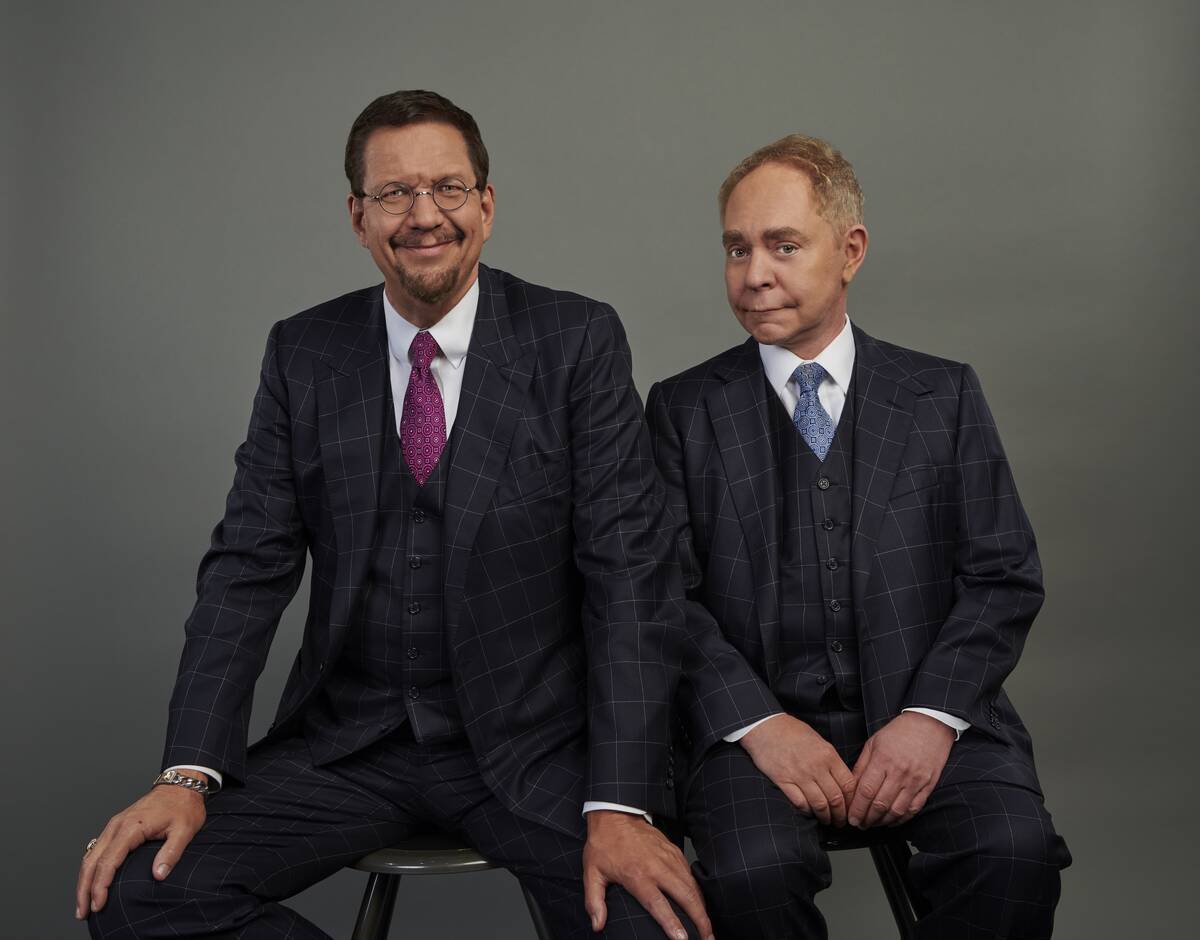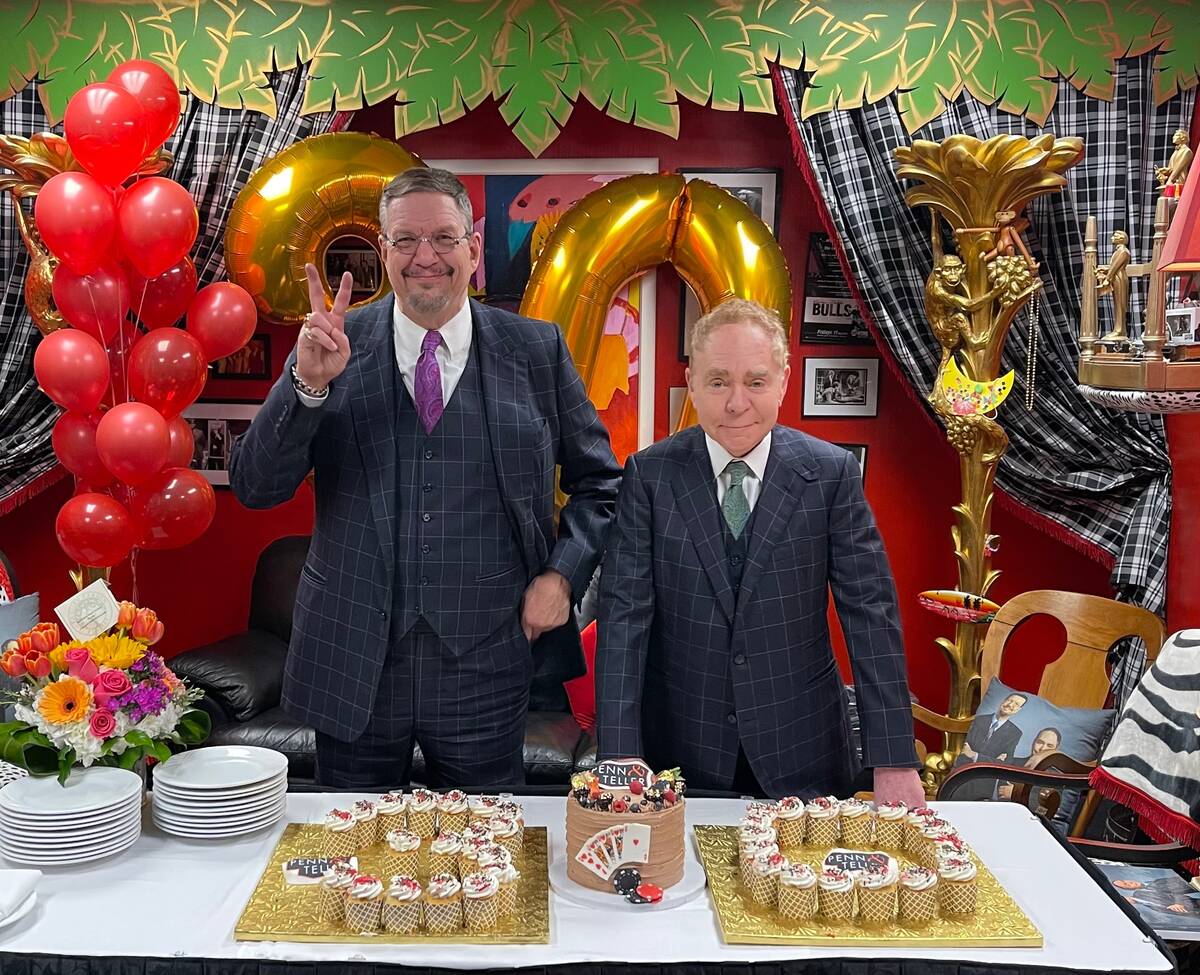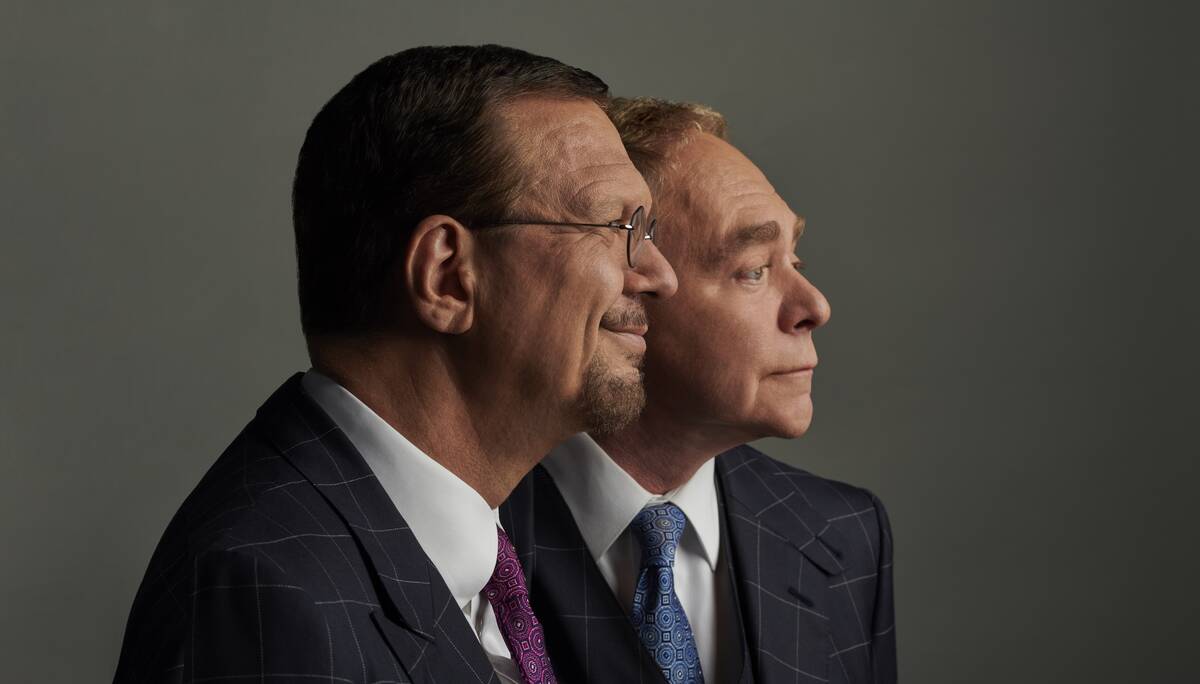 We're accustomed to Teller not speaking onstage, while he's invariably articulate away from it. He was as judicious with his verbiage as he was with his movements Thursday, after returning to the Penn & Teller show for the first time in 3½ months.
"It felt a lot like cardio rehab, but more interesting," the 74-year-old showman said in Penn & Teller's notorious Monkey Room at the Rio, where the duo greets guests after performances. "They don't have an audience for cardio rehab. Here, we have that, and they're both fairly strenuous."
From Thursday, a rousing return for @pennjillette @MrTeller @rio. #RJNow @reviewjournal pic.twitter.com/yWQ2SgFlQT

— John Katsilometes (@johnnykats) January 14, 2023
Teller joined Penn Jillette, his partner of 47 years, in a full show for the first time since undergoing quadruple-bypass surgery Sept. 29. Teller was the unbilled guest during Jillette's shows with Michael Carbonaro over the holiday season.
Teller's return to the nearly sold-out show was just ahead of the 30th anniversary of Penn & Teller's Vegas premiere at Bally's, celebrated Saturday night. The duo's 22nd anniversary in their self-named theater at the Rio was Jan. 5.
The pre-show, walk-in, @pennjillette @MrTeller, starring Mike "Jonesy" Jones on ye olde piano … @RioVegas #RJNow #Vegas pic.twitter.com/Ff5mhJeyTK

— John Katsilometes (@johnnykats) January 14, 2023
The show's crew remains tight. Jazz piano great Mike "Jonesy" Jones continues to play the show's brilliant music interlude. Sidekick Georgie Bernasek remains the showgirl assistant, donning zany costumes and folding herself into impossibly tight spaces.
The crowd roared at Teller's arrival, knowing the magnitude of the event even though Jillette didn't mention his partner's break from the show. Throughout, audience members whooped it up at odd moments, when Jillette mentioned the Minnesota Renaissance Festival (site of the duo's first show), Trenton, New Jersey (where Teller taught high-school Latin, in a previous life), and the since-discontinued Datsun 210 station wagon (the duo's first form of transportation).
"Who is 'whoo-ing!' the Datsun 210?'" Jillette said from the stage. "The Datsun 210 doesn't get a 'Whoo!'"
This is the fruit basket @thepiff sent to@MrTeller on Teller's return to the stage Thursday. It took there guys and one butcher knife to open this, but it was delicious … #RJNow @reviewjournal pic.twitter.com/3LP0LFYZdn

— John Katsilometes (@johnnykats) January 14, 2023
Teller says he's halfway through his surgery rehab, enough to do a full show. Conditionally, anyway.
"Notice there was no upside-down, straitjacket escape tonight," Teller said. "We were sort of prudent about the material. But we had the audacity to come back with material we haven't done for a couple of years."
The chipper-shredder bit was one, returned to the production for the first time in two years. This is the bit where Teller professes to perform a lengthy monologue, but is rendered inaudible by a noisy woodchipper. The piece of forestry equipment provides the one moment in the current show where we see blood, sprayed across Teller's face.
"One of our crew members said, 'There's just not enough blood in the Penn & Teller show here in Vegas,'" Teller said. "So we gave him his blood."
P&T opened with a new routine called "The Age-Appropriate Escape," where both are chained to rocking chairs. They might not hang upside down, but they will hang out like a couple of old buddies in the middle of the stage.
The duo unlock their respective chains, rise up and welcome the crowd, again free to work their magic.
Zouk is flashy
Zouk Nightclub and Ayu Dayclub has announced its full 2023 headlining roster of deadmau5, DJ Snake, G-Eazy, Jack Harlow, Kaskade, Louis the Child, Ludacris, Tiësto, Travis Scott and Zedd. This is a powerhouse lineup, worthy of the party cannons, lasers, strobes, and LED action from the nightclub's rotating Mothership.
In a statement, Zouk Group Chief Executive Officer Andrew Li looked to the future: "Our diverse roster for 2023 features a wide range of music for every type of fan to enjoy. The unrivaled talent will continue the momentum into the new year and beyond."
Four on the floor
The Fourmers, a group of ex-"Jersey Boys" cast members, premiere their vintage music show March 29-30 at Italian American Club Showroom, presented at the IAC by Sal Cucco and Brett Raymer Entertainment (Raymer is late of the "Tanked" TV show). The quartet follows up with a performance April 1 at the Plaza Showroom.
Co-stars Doug Crawford, Jeff Leibow, Deven May and Dominic Scaglione Jr. are "JB" alumni from the show's time at the Palazzo and Paris Theater. Leibow said Saturday the idea is for the Fourmers to perform as an ongoing act. Great talent in this one. Great name, too.
Tease this …
We'll have an update within the week on Blake Shelton's Ole Red Las Vegas country-music hotspot at Grand Bazaar Shops at Horseshoe Las Vegas. The four-story, 27,000-square-foot club with a 686-seat live-music venue was announced in November 2021. Original plans were to open in by the middle of this year.
Cool Hang Alert
The Las Vegas Jazz Society returns live entertainment to Bootlegger Bistro from 1 to 3 p.m. Sunday. Up next is the Peppe Merolla Quartet, featuring Merolla along with John Belzaguy, Wayne de Silver and Uli Geissendoerfer. Tickets are $25, $20 for LVJS members. Information and to purchase tickets at LVJS.org.
John Katsilometes' column runs daily in the A section. His "PodKats!" podcast can be found at reviewjournal.com/podcasts. Contact him at jkatsilometes@reviewjournal.com. Follow @johnnykats on Twitter, @JohnnyKats1 on Instagram.