'The Amazing one is back!' but not yet in Vegas
Updated April 9, 2017 - 10:23 pm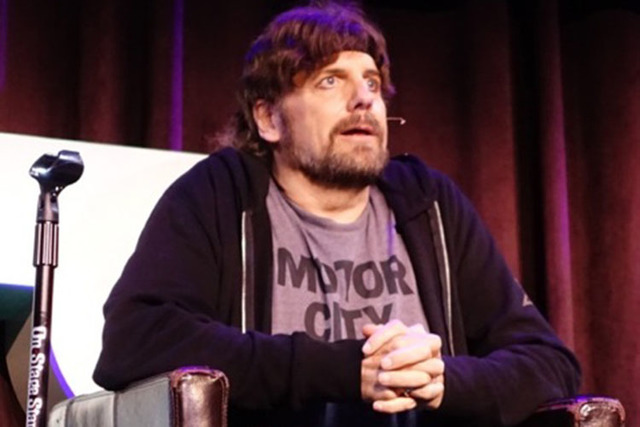 The Amazing Johnathan website trumpets the great comic-magician's resurgence:
"The Amazing one is back! Johnathan has cheated the grim death sentence given by doctors that told him he had 12 to 15 months to live because of a heart condition. Then Johnathan pulled off his best trick—he didn't die. The expiration date came and went, and Johnathan began feeling stronger."
Righteous.
That sentiment, and some encouraging buzz around town, had us all charged up about the possible return of The Amazing Johnathan to a venue in Las Vegas. But let's add some context to the schedule for the venerable illusionist.
A.J. is indeed performing throughout this year, and is also drawing some interest from those who book entertainers around VegasVille. But his performance calendar is filled only with dates outside of Vegas, and is so busy that it is highly doubtful he'll be performing live in Las Vegas anytime in 2017.
Up next for A.J. is the Orlando (Fla.) Improv April 28-30, followed by the Potawatomi Hotel and Casino in Milwaukee on May 13, the Beyond Brookledge performance and party in Riverside, Calif. from May 19-21, the Columbus (Ohio) Funny Bone from May 26-28, the Brea (Calif.) Improv from June 23-25, the Tampa (Fla.) Improv from July 28-30, the Addison Improv in Dallas from Aug. 25-27, the Kansas City (Mo.) Improv from Sept. 29-Oct. 1, the Seneca Niagara Casino on Oct. 14, the Albany (N.Y.) Funny Bone from Oct. 20-22, and the Liberty Funny Bone in Cincinnati on from Nov. 10-12.
An ambitious schedule, especially given A.J.'s health concerns, but this activity does not indicate he is anywhere close a return to a regular residency in Las Vegas. A favorite on and off the Strip for two decades (including stints at Golden Nugget, Sahara, Harmon Theater and Bally's), A.J. was diagnosed with cardiomyopathy, a degenerative weakening of the heart muscle, in 2009. By December 2013, he was too weak to perform his act.
In November 2014, A.J. told a stunned audience during Andy Walmsley's "ENTSpeaks" celebrity speaking series at Inspire Theater that his doctors told him he had a year to live. He has since recovered enough to headline at Foxwoods Resort Casino in Connecticut in January and the Ventura Harbor Comedy Club in California in March, among other dates.
A.J.'s most recent show in town was a night with his wife and fellow performer, Anastasia Synn, at Wonderground at The Olive restaurant in October. Prior to that, he performed a one-off at Baobab Stage at Town Square on Jan. 25, 2016.
A.J.'s appearance was during an all-star benefit show to help his daffy sidekick Psychic Tanya (portrayed immortally by Penny Wiggins) offset medical costs for a knee-replacement surgery on her right leg.
Wiggins' great opening line that night: "Hey, weren't you supposed to be dead two years ago?" Even The Amazing Johnathan had to laugh at that.
John Katsilometes' column runs daily in the A section, and Fridays in Neon. Contact him at jkatsilometes@reviewjournal.com. Follow @johnnykats on Twitter, @JohnnyKats1 on Instagram.