The Chainsmokers grant wish for Las Vegas teen with EDM dreams
Updated August 19, 2018 - 7:51 pm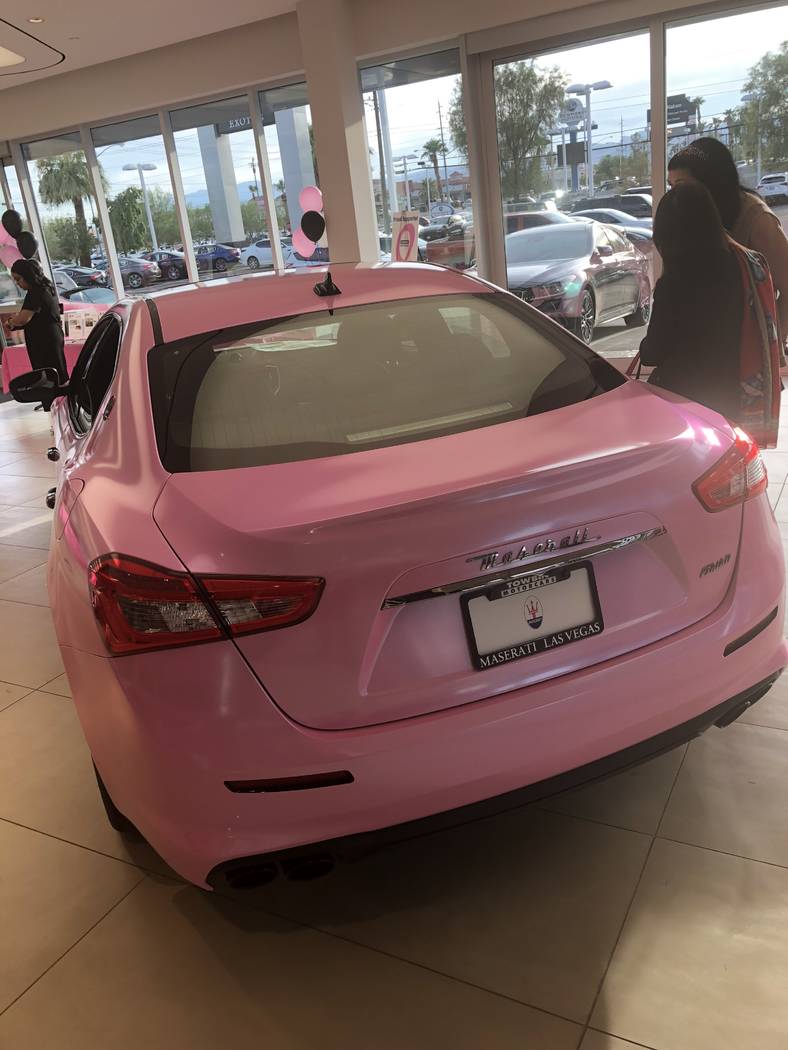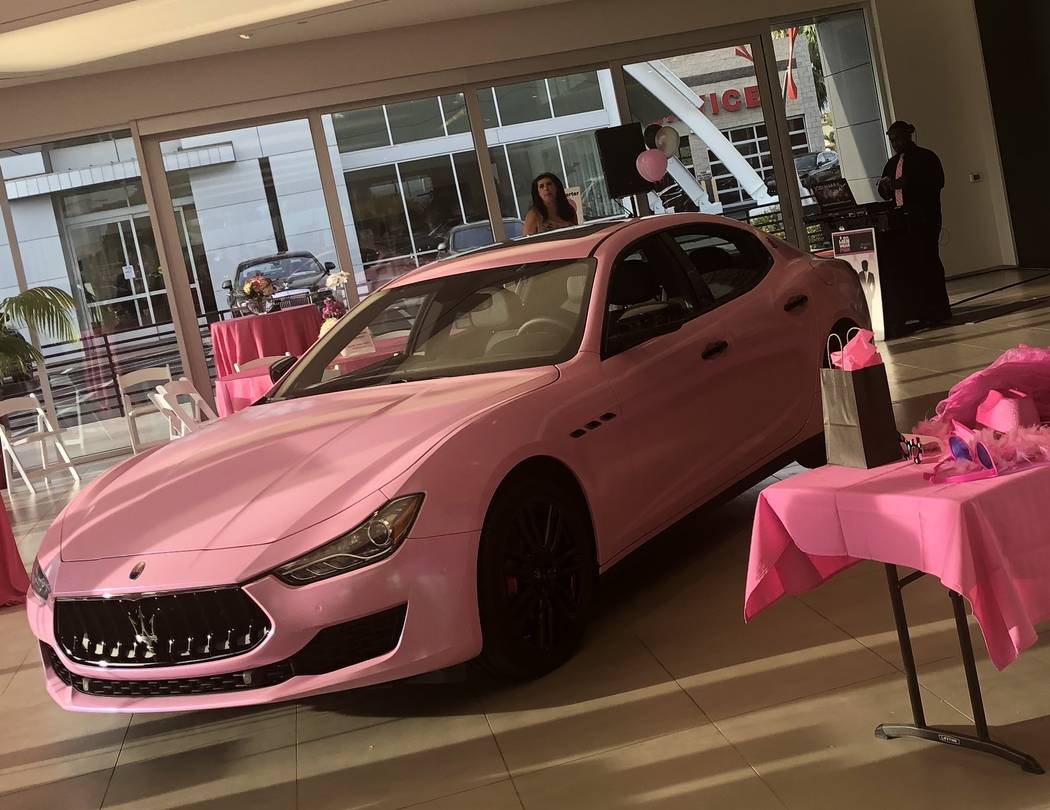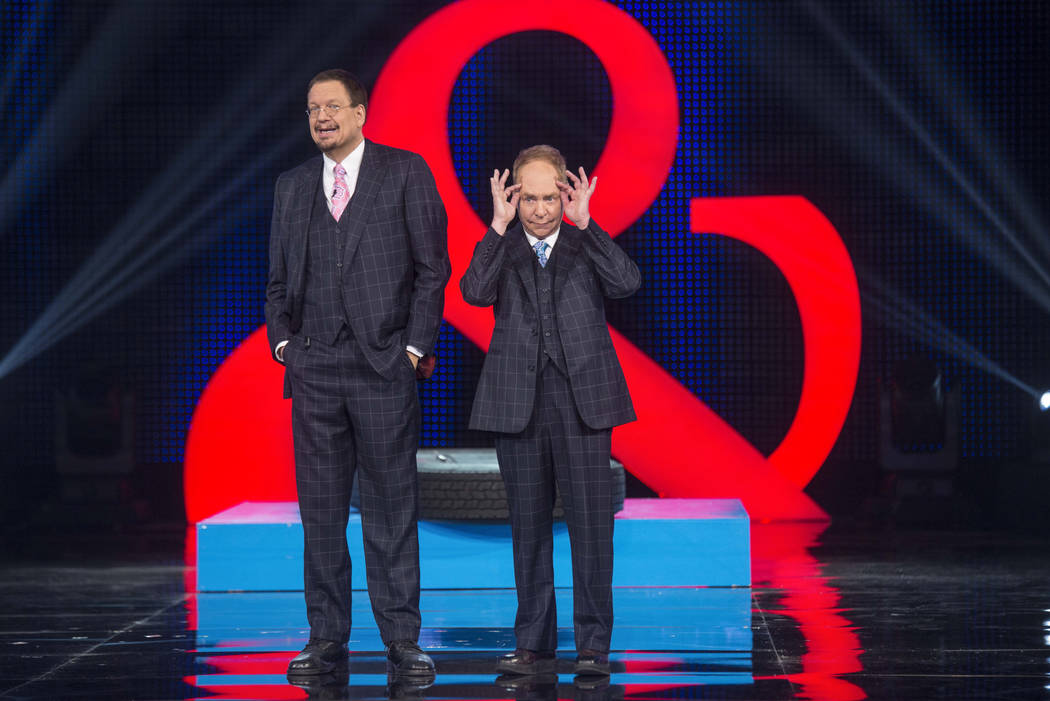 For a night, Intrigue nightclub at Wynn Las Vegas was the House of Hodge.
We speak of Sarah Hodge. The Las Vegas teenager is now a properly outfitted, aspiring electronic-dance music artist, with a help from Make-A-Wish Southern Nevada, The Chainsmokers and Wynn Nightlife.
The 18-year-old Hodge, who was born with cystic fibrosis, was treated to a surprise party at Intrigue, where she was given a MacBook Pro with a suite of music-editing software installed.
The Chainsmokers (the star duo of Alex Pall and Andrew Taggart) are Wynn's resident DJs. They were joined by DJ Marc Stout in the event. Hodge had been under the impression she was attending a Make-A-Wish event as a child/teen ambassadors.
Hodge and her family were also given a hosted dinner at Lakeside at Wynn Las Vegas, and limo service to and from the resort. The entire Wynn Nightlife team turned out for the event. Make-A-Wish Southern Nevada was established in 1996 and has since granted nearly 1,900 wishes.
Return engagement
Penn & Teller's return to the stage Saturday night coincided with the duo's first performance, 43 years ago at the 1975 Minnesota Renaissance Festival. Penn juggled knives; Teller swallowed and regurgitated a line of needles on string. The two then floated a woman from the audience, and stars were born.
P&T were back at the Rio on Saturday, taking a rare extended break so Teller could recover from spinal-fusion surgery on July 2. Jillette marked the anniversary on Twitter, adding, "And last night, we were back at the Rio and happier than ever."
In June, Jillette told late-night host Jimmy Fallon that the duo had signed a four-year extension at the Rio running through 2022. Expect details to be formally floated this fall.
What works in Vegas …
Brody Dolyniuk at the Smith Center. Remarkably, more than seven years after he left Las Vegas and the band he started, Yellow Brick Road, Dolyniuk continues to kill it onstage and at the box office.
Friday night's "Zeppelin USA: An American Tribute to Led Zeppelin" show at Reynolds Hall was a three-hour odyssey (with an intermission) cracking with such classics as "Good Times Bad Times," "Kashmir," "Rock and Roll," and "Whole Lotta Love."
Dolyniuk also fired up a full recitation of "Stairway to Heaven," but didn't perform the song to close the show. That would be expected. Never bowing to the obvious, Dolyniuk instead closed the first half with that rock anthem.
Dolyniuk said from the stage he was three seats short of a sellout. Close enough in the 2,050-seat hall. The combination of high-quality artistry, popular material and a strong locals' following works at Reynolds Hall. The show was boosted by such Vegas faves as Nina Di Gregorio's Femmes of Rock string ensemble, multi-instrumentalist Jonathan Gilcrest and guitar great John Wedemeyer.
Friday was Dolyniuk's seventh appearance at the Smith Center, where he'll be back this fall with his "Pink Floyd's The Wall" production. And so will I.
Circus Circus maximus
My colleague Todd Prince's coverage of the upcoming 50th anniversary of Circus Circus reminds me of a memorable interview, years ago, with circus artist Gregory Popovich.
We now know Popovich today as a regular 4 p.m. headliner at V Theater at Miracle Mile Shops at Planet Hollywood, but when I met him in 1999, he'd just moved to Las Vegas after spending 15 years with the Moscow Circus and another two years with Ringling Bros. and Barnum & Bailey.
Popovich was plucked from Ringling Bros. by Circus Circus execs scouting the touring show, and was immediately offered a spot at the famed Carnival Midway. Billed as "The World's Greatest One Man Circus," Popovich became well known for his juggling mastery and wide array of animals — including shelter cats — in his act.
I talked to him one afternoon at the hotel's carousel bar, the same spot where Hunter S. Thompson fearfully hallucinated in "Fear & Loathing in Las Vegas." Still in his stage makeup and baggy, clown costume, Popovich told me,"I started with dogs, training them, but I knew I had to have something other than dogs and juggling. I am a good juggler and good with the dogs, but that was not enough."
And Popovich soon became one of Las Vegas' — and Circus Circus's — great success stories.
On ye olde TV …
You never know what Vegas act you might catch, unexpectedly, on "America's Got Talent." I understand there is a familiar figure set to appear this week (8 p.m. Wednesday on NBC, for those interested).
Just a fan …
I took notice of Live Nation exec Kurt Melien's Instagram story posts from Pearl Jam's concert in Seattle's Safeco Field on Aug. 10.
Was it a scouting mission for a booking official who always scanning the landscape for the next superstar residency on the Strip? Not quite.
Melein says he's just a fan. But Pearl Jam would be on anyone's wish list for an extended engagement in one of the Strip's concert theaters. And with Queen + Adam Lambert and Aerosmith booked to perform at The Park Theater, no rock residency is out of the question.
Hot pink, indeed
You might have noticed photos on my social media pages of a pink Maserati and wondered, "Wha-a?"
That car has been wrapped in metallic pink to support the annual Real Men Wear Pink campaign for the American Cancer Society. I'm once more proud to be a Man in Pink, and our launch party was Thursday at Towbin Ferrari/Maserati on West Sahara Avenue.
Towbin has painted the car pink and has put it up for sale for $82,000, with a portion of the sale proceeds donated to the Men in Pink effort.
And, you'll be seeing more information about the campaign. Expect to see a lot of pink out there.
John Katsilometes' column runs daily in the A section. Contact him at jkatsilometes@reviewjournal.com. Follow @johnnykats on Twitter, @JohnnyKats1 on Instagram.