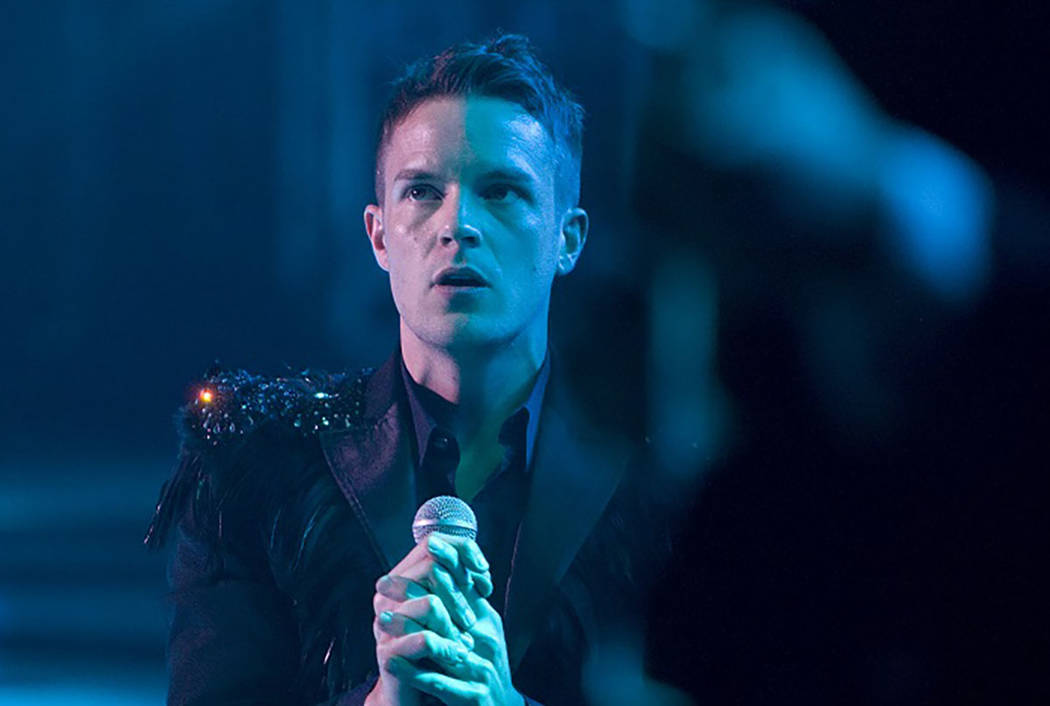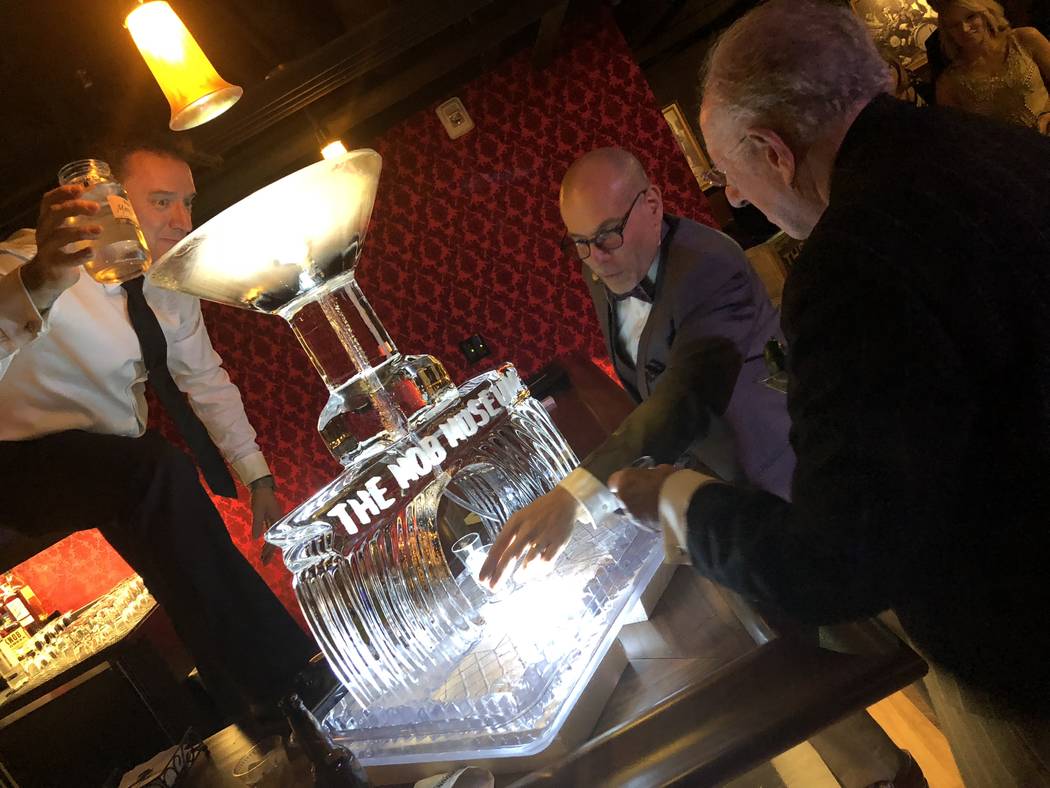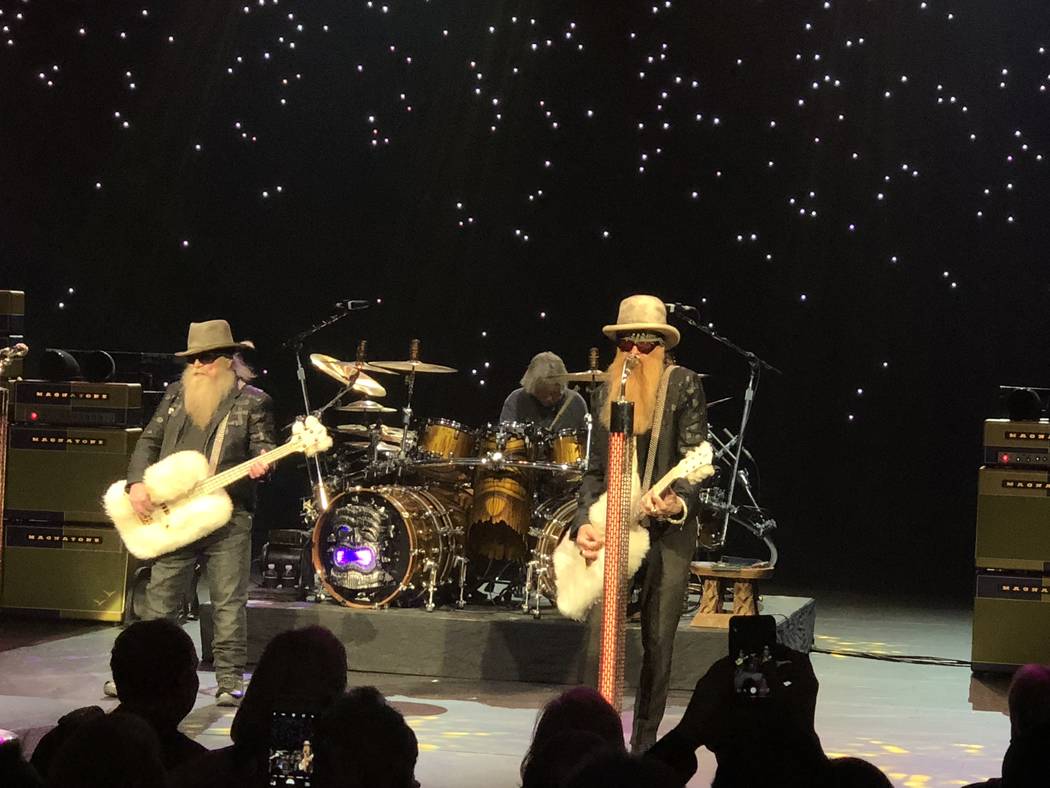 A big party will precede the big work as Hard Rock Hotel is transformed to Virgin Hotels.
The 10th anniversary of The Joint crops up in the planning schedule for the hotel's extensive overhaul. The concert venue opened as a replacement to the original Joint on April 17, 2009, with a show by Vegas rockers The Killers.
Avenged Sevenfold performed the following night, and Paul McCartney closed the opening weekend with a epic, three-hour show on April 19.
Word from the hotel staff is the venue's historic and artistic relevance will be marked with a rockin' party and performance next April (and if I'm running the universe, Sir Paul and The Killers would both return to headline that show).
Only after that event will significant changes be enacted around the entire property.
What not to expect are any major renovations to The Joint — other than a refreshing and modernizing of the VIP suites. The Joint is here to stay, as a Virgin Hotels signature entertainment venue.
Also, expect the famous neon Gibson guitar sign above the hotel's porte cochere to remain in place for more than a year. Plans are for it to be taken down in the fourth quarter of 2019, which is also when the Hard Rock's name will change to Virgin Hotels Las Vegas. Virgin Hotels' giant, red " V" is likely to take the guitar's place. That, too, will be a monumental moment in the hotel's history, and its future.
Digging Underground
Mob scenes and underground behavior are common in downtown Las Vegas. We were treated to both at Thursday's VIP opening of The Underground at the Mob Museum. This beneath-the-streets enclave is both a museum and speakeasy — an educational space during the day and an entertainment haunt at night.
The space is a real hang, open from 9 a.m.-midnight on Thursdays through Saturdays, even later if the bar is full (it closes at 10 during the week). Live music is planned for the weekends, too.
Enforcing its Prohibition-era theme, guests who want to enter The Underground without paying the Mob Museum's admission charge are to use the "secret" door at the bottom of the stairwell behind the main entrance. A new password is to be posted daily @Mobmuseum_underground on Instagram and Snapchat.
After 5 p.m., speak that word to the shady gent who slides open the slit at the door, and you're in.
A man who needed no password, and a link to the real mob, former Colombo crime family "capo" (captain) Michael Franzese also turned up at the VIP event. Franzese, who has turned his life over to religion and become a top motivational speaker since his days in organized crime, is the central figure in the musical "A Mob Story" opening July 11 at the Plaza.
The show is produced by Jeff Kutash (who produced "Splash" at Riviera for 20 years, among other projects) and designed by Emmy winner Andy Walmsley.
Former Las Vegas Mayor Oscar Goodman, who joined Mob Museum President and CEO Jonathan Ullman in a moonshine toast — actually pouring the hard liquor into his martini glass for "my new drink!" — is a consultant in the project.
All of it spells some serious Mob momentum in downtown Las Vegas.
Troyer remembered
Vern Troyer, who played Mini-Me to Mike Myers' Austin Powers, died Saturday at age 49. He had fought alcoholism for years and was hospitalized near the end of his life.
Troyer made a memorable appearance in Las Vegas at the grand opening of Fremont Country on Fremont East in March 2013. I recall him chatting at length with Vegas actor and spokesman Brian Thomas, who portrays Lucky the Leprechaun at O'Shea's. The two spoke frequently over the years.
"He was always upbeat and positive when he was in the public eye, but he had a serious side when it was just a one on one conversation," Thomas said Saturday. "He actually wanted to help me on my personal project, about helping other little people, but our schedules never worked out. He genuinely loved seeing people smile and be happy.
"For a little man, he had a big heart."
It's just Rageous
Transmissions from Friday's opening night of Las Rageous at Downtown Las Vegas Events Center:
— A Day To Remember was a late sub for Ghost in the two-night festival lineup. Ghost issued a statement a month ago that production delays prevented the band from appearing in its Friday night slot. These types of band swaps are not cheap; festival organizers can spend more than $100,o00 in securing a replacement band with such short notice.
— The artificial turf at Las Rageous is specially designed to keep cool even during high heat. Fans love this stuff. A security officer found a woman plopped on the fake grass, totally naked (the woman, not the officer). Her male companion was down next to her, using her clothes as a pillow.
**Opening-night attendance was 8,500, with officials expecting expect up to 10,000 for Saturday's second night.
— The LAS RAGEOUS Blvd. signs behind the F and U Stages are temporary stickers. Those of us who live near that neighborhood took notice of what seemed to be a new name for Bridger Street, which returns after the weekend's rock show.
ZZ Top's topper
Quiz the nearest ZZ Top fan about which song the band played to close its "Viva Las Vegas" opener Friday at The Venetian Theater.
Hint: It was not a ZZ Top classic.
Another hint: It was an Elvis song.
Yet another hint: It was not "Viva Las Vegas."
(Pause.)
"Jailhouse Rock" rings the bell.
Dusty Hill is a massive Elvis fan and clearly relished singing that rocker to end Friday's show.
As a bonus, know that a few ZZ Top classics — including "Cheap Sunglasses" and "Tube Snake Boogie" — were left off the set list. But when the boys break out the furry guitars for "She's Got Legs," there are no complaints. And a quote from the great Billy Gibbons, before "Pearl Necklace": "Don't tell you mother what this is about."
John Katsilometes' column runs daily in the A section. Contact him at jkatsilometes@reviewjournal.com. Follow @johnnykats on Twitter, @JohnnyKats1 on Instagram.