The Sphere might be Phish's Vegas aquarium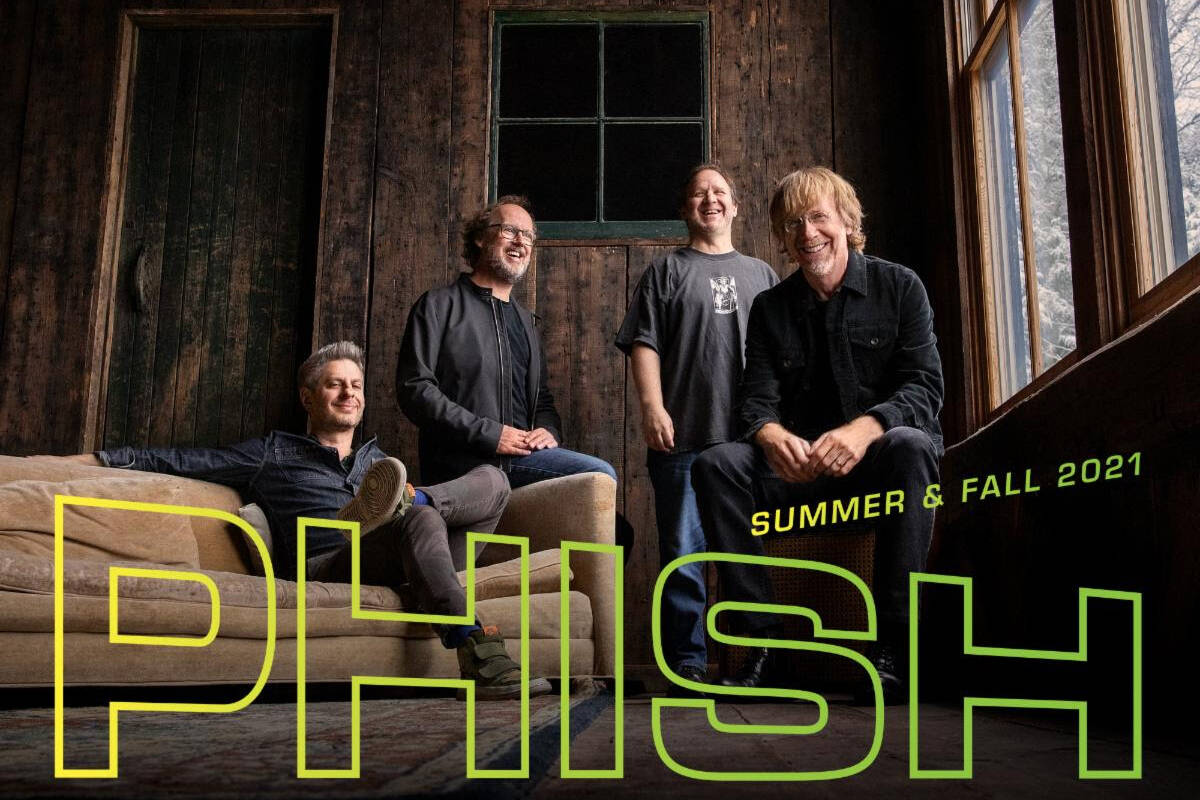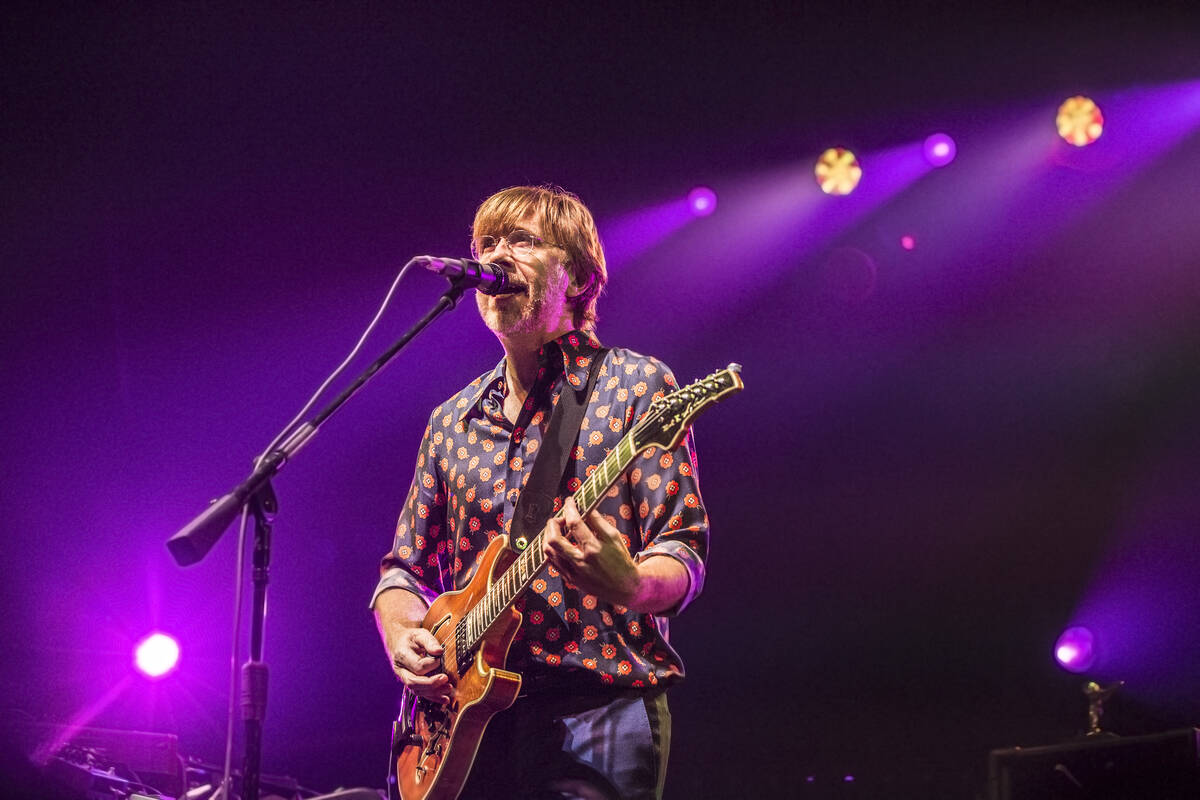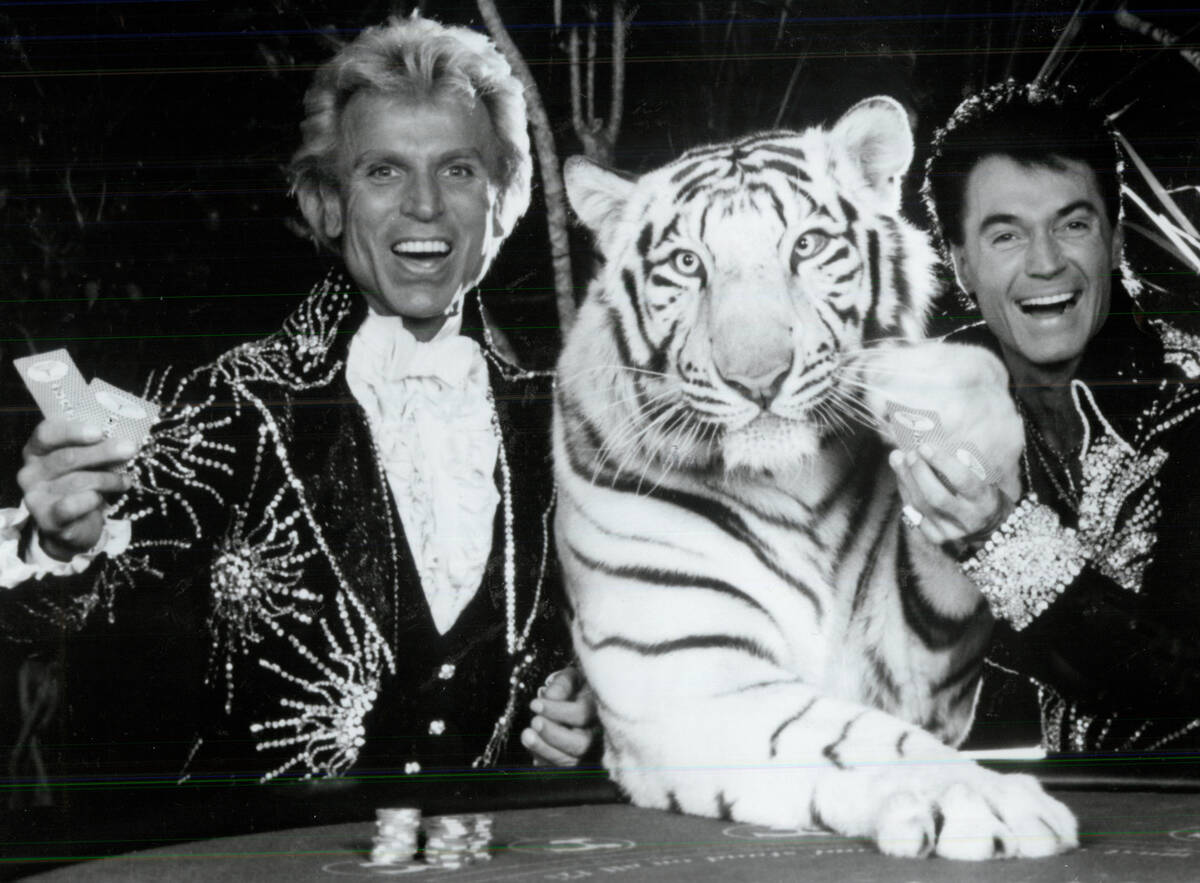 The Sphere in Las Vegas and Beacon Theatre in New York are unalike siblings. But they share a prominent parent, MSG Entertainment.
The relationship is relevant in gauging The Sphere's booking strategies. The Sphere is reportedly reviewing a host of options for its New Year's Eve performance, with Phish surfacing as a front-runner.
The band, or at least one member, is already familiar with the surroundings.
In August 2022, Phish front man Trey Anastasio tested immersive audio system installed for The Sphere at Beacon Theatre. His acoustic performance was the first public run of what U2 is using in "U2 UV: Achtung Baby" that opens Sept. 29.
The relationship between Anastasio and MSG officials is known to be tight. Phish just finished a seven-night run at Madison Square Garden — also an MSG Entertainment building — from July 28-Aug. 5.
The band has played nearly 80 shows, including a series of New Year's Eve performances, at MSG. On or around NYE in Vegas would be the time to throw the line to the stream. As it were.
New U2?
Reports out of Ireland are U2 is planning to release new music ahead of its opening at The Sphere. Irish Star, citing the fan site U2songs.com and multiple sources, the band is working on a single to coincide with the shows in Vegas.
Not so familiar with either platform, but understand the sites are right just frequently enough to be dangerous.
Band reps have not returned requests for comment. But reports are that the entire band, including drummer Larry Mullen Jr., is working on the song. Mullen has opted out of The Sphere shows to recover from wear-and-tear injuries he has incurred over decades of slamming the drums.
The musicians are said to have been spotted with producer Steve Lillywhite in a studio in France. The single is to be finished this week in L.A., with no release date specified. U2's most recent new song, "Your Song Saved My Life" was released as a single in November 2021.
Turning on the Fontaine
I'm reliably hearing Justin Timberlake is performing a private show at Fontainebleau's Dec. 13. This means Fontainebleau is going to be open that night.
J.T. (as I call him, because #friends) is soaring anew after 'N Sync's reunion on the MTV Video Music Awards and the release of the new single "Better Place."
I also understand entertainers are being sought to perform at the resort beginning Dec. 14.
The Post Malone performances at the theater on Dec. 30-31 are still a go, with an announcement coming in a month or so. Malone is set for an extended engagement at the theater, in an exclusive booking partnership with concert behemoth Live Nation.
The 'Dark' night
The Siegfried and Roy episode Vice's "Dark Side of the 2000s," titled "Magic and Mayhem," is now available on Philo, DirecTV and Sling. This is the finale of the 11-episode series.
Sugar Ray's Mark McGrath hosts all episodes. "Dark Side" also delves into the feud between Howard Stern and Opie & Anthony, MTV's "Total Request Live" ("TRL") video-countdown show, the rise of TMZ, Lindsay Lohan, Charlie Sheen and "Two and a Half Men" conflict, "Jon & Kate Plus 8," "The Bachelor" and "Lad Mags," also known as men's lifestyle publications.
Yours truly is among those interviewed in "Magic and Mayhem," along with Master Magician Lance Burton; S&R producer Paul Stone; former S&R dancer Michael Davies; circus performer Sean Stanek, who was attacked by a Siberian tiger during the days of "Hallelujah Hollywood" at the old MGM in 1976; and Stanek's mother, Suzi Rajnai.
The episode effectively re-plows the duo's legendary, and ultimately star-crossed, career in Las Vegas. The 2003 incident involving the big cat Mantecore (Montecore at the time) is revisited, but not resolved.
That tragic moment is placed in the context of a show, and a pair of superstars, of their time. The city had not seen a magic production of such scale before Siegfried & Roy. But we won't see the likes of them again. "Magic and Mayhem" only crystalizes that belief.
Tease this …
An international entertainment legend is set to receive one of those "keys" next week. Not official, but close to it.
Show us the show
Amy Saunders' "Mavericks" is still being developed for Plaza Showroom. We say "still" as this saga has been unfolding, or not, for months. Saunders' madcap variety show previously played Cheapshot on Fremont East before turning its focus on the Plaza, with its wonderful, classically appointed showroom.
"Mavericks" was nearly ready to be announced before partner Base Entertainment halted its interest, as confirmed Thursday by Plaza CEO Jonathan Jossel. But the hotel is still attempting to back the production. We are in favor of that. May we suggest an act involving ducks being lined up?
Cool Hang Alert
How about a double dose of live-music action at Sunset Station's Club Madrid. Guitar great Carlos Guerrero & Friends (who will rock your face off, metaphorically speaking) at 9 p.m. Friday. No cover. "AbbaFab — A Tribute to ABBA," at 8 p.m. Saturday. A $20 ticket (not including fees). Gotta be 21 or over.
John Katsilometes' column runs daily in the A section. His "PodKats!" podcast can be found at reviewjournal.com/podcasts. Contact him at jkatsilometes@reviewjournal.com. Follow @johnnykats on X, @JohnnyKats1 on Instagram.