Vegas party purveyor Zowie Bowie signs two new deals
Updated November 28, 2018 - 6:49 pm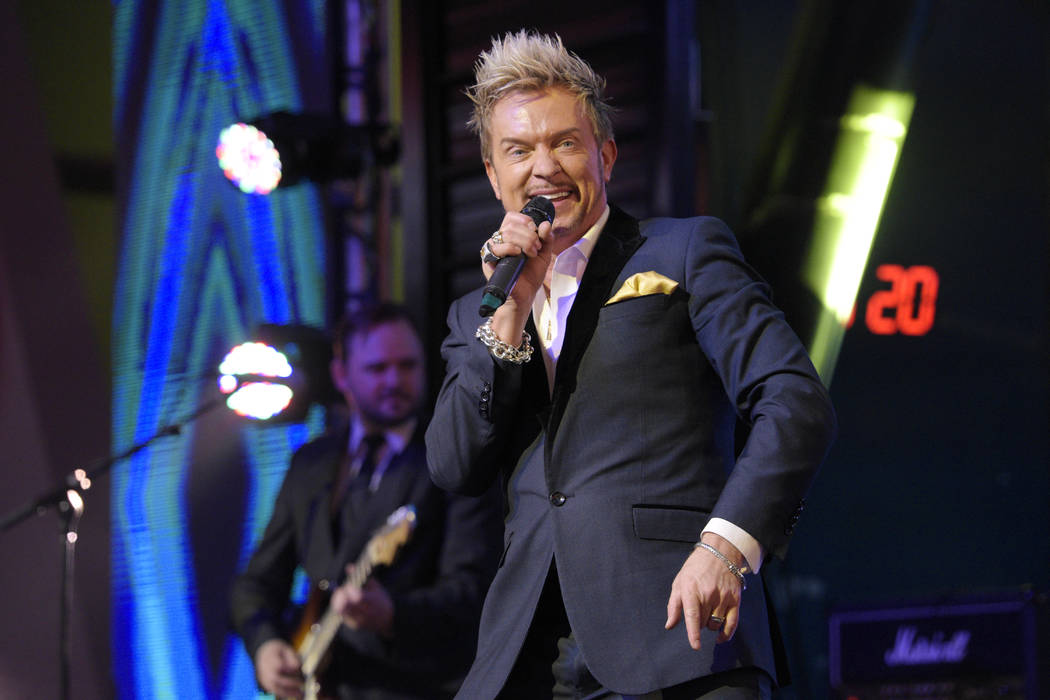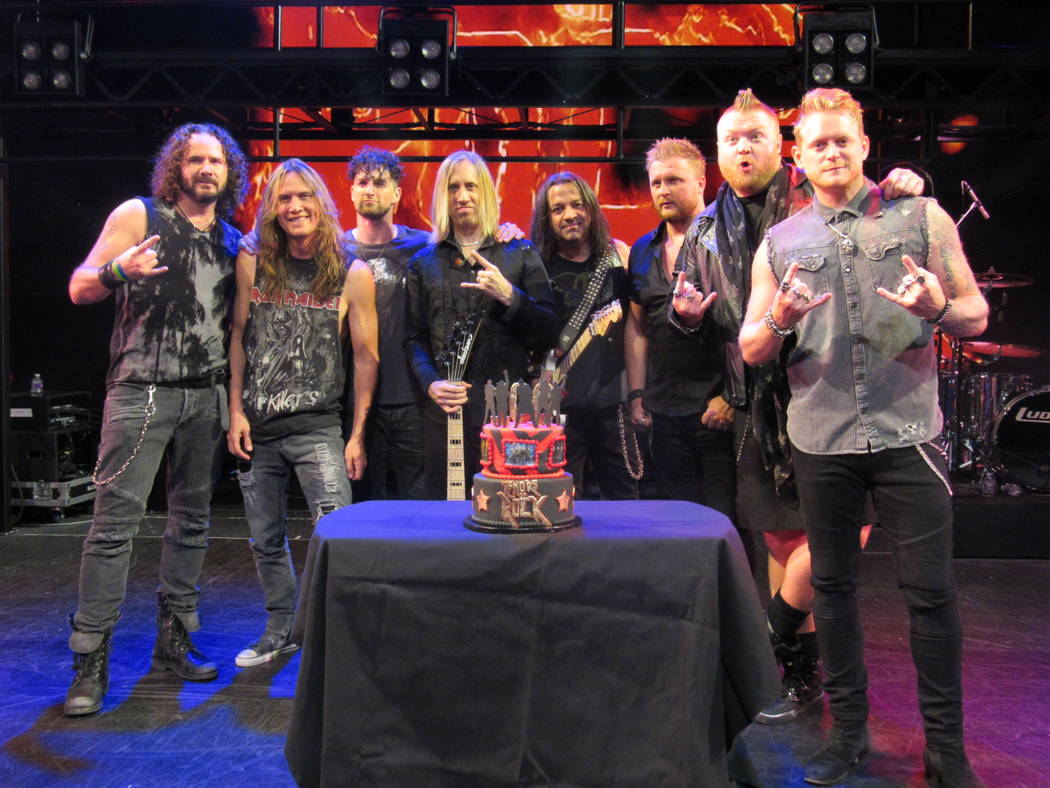 The Kats! Bureau at this writing is a ruby-red hightop table at Patio Bar at Flamingo Las Vegas. Earlier I sat with "WOW" at Rio director Hanoch Rosenn for lunch at Carlos n Charlies.
This month, "WOW" celebrated its one-year anniversary and 500th performance at its own Rio theater. Rosenn reports that his production enjoyed a 60-percent increase over Thanksgiving week over a year ago. He has enlisted a marketing campaign to trumpet the "WOW's" four "Best of Las Vegas" awards.
He says the show has become a favorite among Vegas concierges who list "WOW" among the best family-friendly productions in town. "We used to be 10th, then fifth, now we are first or second," he said. "We are getting there." We'll hear more from Roseann, a former performing mime (the best kind) in the next few days.
Onward:
More Z.B. in '19
Chris Phillips of Zowie Bowie says the two seminal moments of his life were delivered by the mismatched tandem of Tony Orlando and David Lee Roth. Phillips saw Tony Orlando & Dawn as an 11-year-old kid at the old Las Vegas Hilton in 1976. He attended a Van Halen concert four years later at Veterans Memorial Coliseum in Phoenix.
Orlando found Phillips in the audience and shook his hand. Phillips observed the gleaming white teeth and bronzed tan and said, "I want that." Roth performed a high-leg kick to open the show in Phoenix, and Phillips said, "I want that, too."
Thus, what would become Zowie Bowie was born. Phillips opened the act in Vegas at Rocks Lounge at Red Rock Resort when the hotel opened in June 2006. Phillips has since become the purveyor of the party scene in VegasVille, holding court at Rocks Lounge on Fridays and adding Thursday- and Saturday-night shows at 3rd Street Stage on Fremont Street.
This week, Phillips extended his contract with both venues through the end of 2019, which is also the 25th anniversary of the Zowie Bowie act. Philips is the rare showman to headline consistently for more than a decade, and over the past couple of years he's added occasional engagements at Grandview Lounge at South Point.
"I've always wanted to bring the ultimate party," the 52-year-old Phillips says. "I always wanted to make people feel like Tony and David Lee made me feel. It was never so much about the singing as it was the powerful energy that electrified the soul."
Phillips has built a robust backing band around two Vegas favorites, Nieve Malandra and Jaime Lynch, on vocals. Top-40 and dance music remains his drawing card, though he has worked a "Vintage Vegas" big-band act in to the rotation at South Point.
As he says, "I have always wanted to be more of the battery or spark plug of the car, rather than the fine, Corinthian leather seats." If you get that reference, you get Zowie Bowie.
Tenors to Dubai
Tenors of Rock are performing at the new Caesars Bluewaters Dubai resort from Dec. 6-Dec. 21. This, as the act continues to perform at Harrah's Showroom through Dec. 8 before taking a break for the holidays, returning after Christmas.
The Vegas lineup will be split and joined by additional singers to cover the shows in Dubai.
This booking could indicate a trend of Caesars Entertainment shipping existing headliners or productions to the Dubai resort for limited engagements. The company has an abundance of such headliners — starting with the Tenors, who have performed internationally (including at Gorky Park in Moscow) for years before opening at Harrah's in January 2017.
The mighty Amazon
The activity at Las Vegas Festival Grounds over the past several days is the staging of a corporate event capping the Amazon World Services (AWS) re:Invent conference on the Strip this week. The party is set for 9 p.m.-midnight at the old Rock in Rio site.
Dubbed the re:Play Party, the event and is described by the conference website: "Not just an EDM concert and interactive extravaganza, the re:Play party is the ultimate playground for those of us who didn't get the memo that grown-ups don't play." That'lll work. At least it's not, "What happens on the corner of Sahara and the Strip …"
Wassa goin' on
Ex-"Zumanity" artist Wassa Coulibaly is hosting her first Tribal Cabaret show at 8 p.m. Thursday at her new Baobab Cafe location at Town Square. The new space is around the corner from Coulibaly's former Baobab Stage location.
The night's highlights include performances from vocal group Molodi along with African and Taiko drumming; traditional Indian dancing by Yoda Jones; the dance team Afro Sexy; and a fashion show featuring Coulibaly's Wassa Wear line.
Vegas singer Mackly Benjamin Prophete hosts; tickets are $40 (with fees). The theater remains under construction, so this lid-lifting event takes place in the cafe space and next to Coulibaly's original designs. It's a cultural extravaganza, and Coulibaly is one to support.
John Katsilometes' column runs daily in the A section. His PodKats podcast is posted on the R-J website. Contact him at jkatsilometes@reviewjournal.com. Follow @johnnykats on Twitter, @JohnnyKats1 on Instagram.