Watch for 'Hound Dog!': Barry Manilow on the cusp of overtaking Presley's record
Updated September 22, 2023 - 9:39 am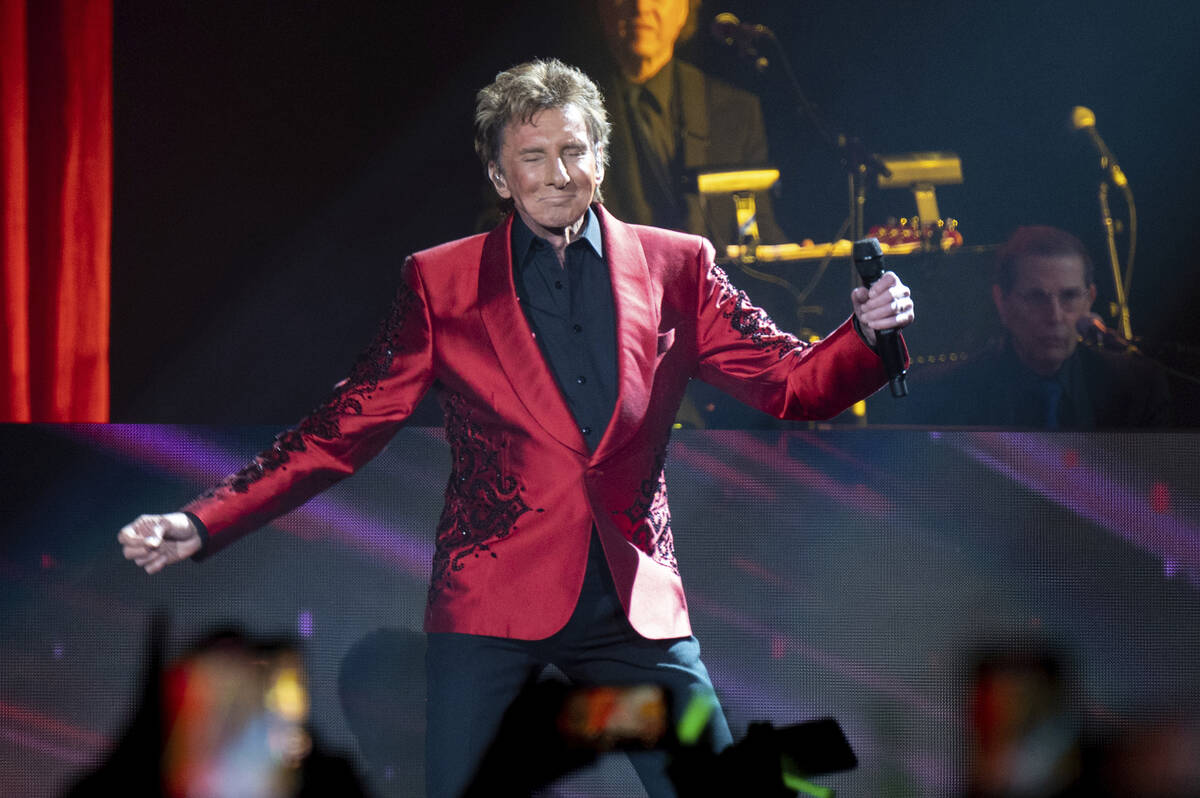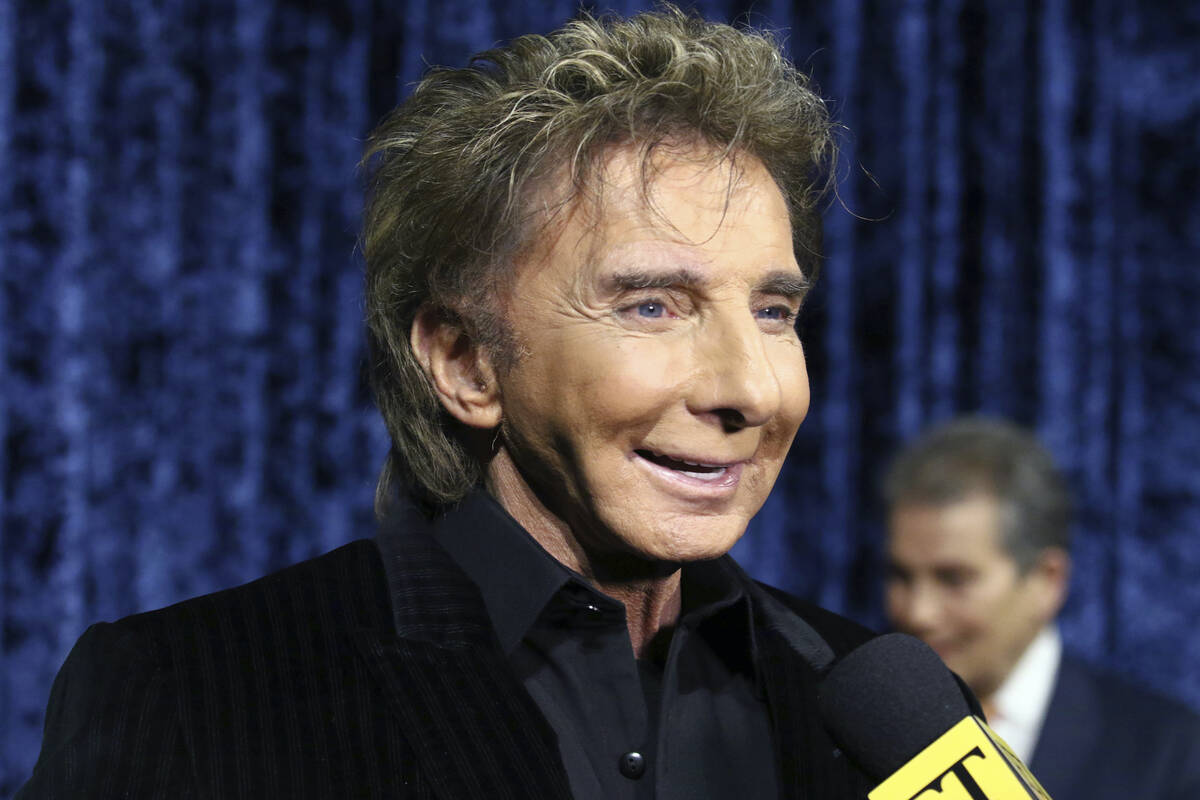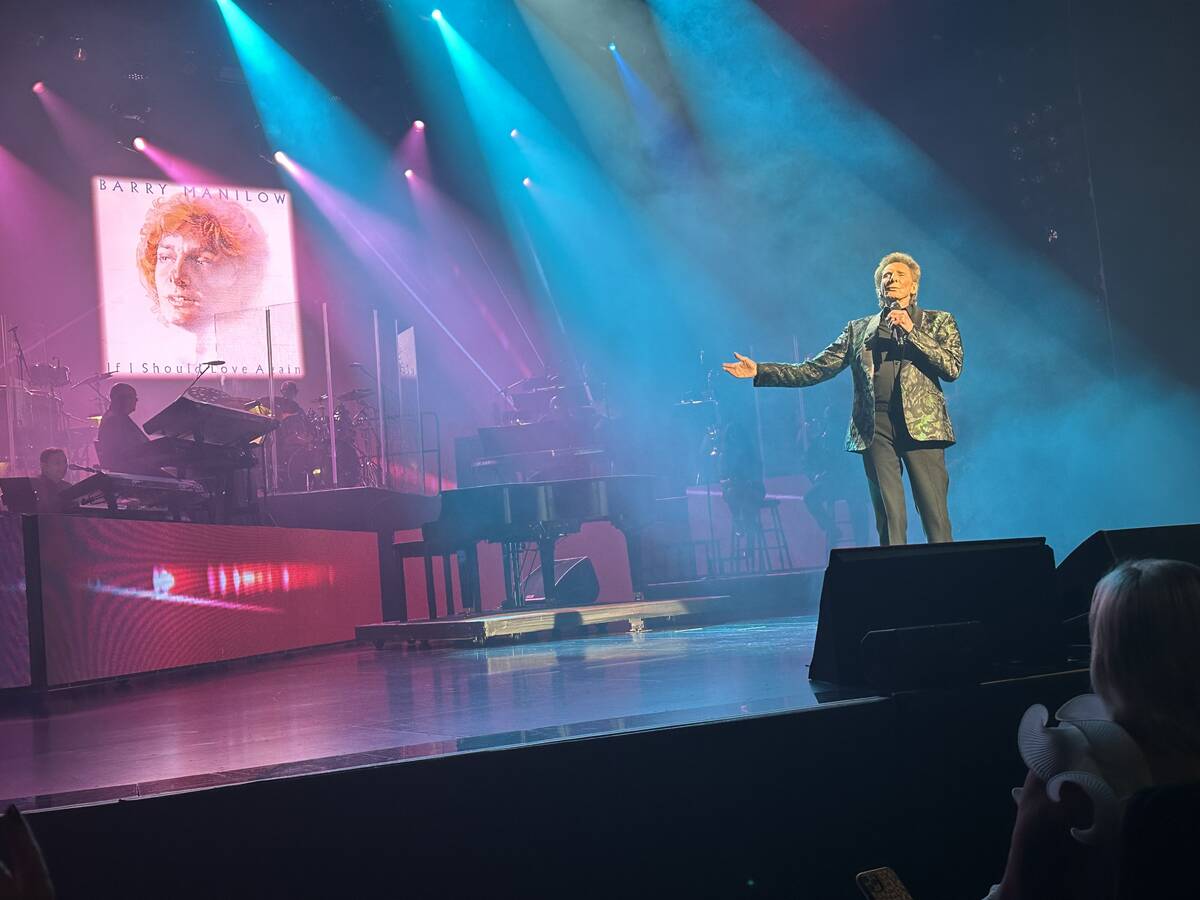 Even now, Barry Manilow recalls his first appearance in Las Vegas.
It didn't go well.
"It was horrible," he says in a phone chat.
Manilow was Bette Midler's conductor, piano player and arranger in the early days of both entertainers' careers. Midler was a favorite of Johnny Carson, who headlined at the Sahara's Congo Room from 1964 to 1980, during breaks from "The Tonight Show." Carson invited Midler to open for him during a run in 1972.
"She was doing so well, the word of mouth was so great, she was a wonderful talent and funny, so she opened for him," Manilow recalls. "And she died there. They just hated her. They were offended by her dirty jokes, they didn't know what song she was singing, they didn't understand what she looked like. Then Johnny would come out and tell them how wonderful she was."
But unlike Tony and Rico's fateful crap in "Copacabana," this tale ends happily. Crowds actually liked Manilow's role in the show. He launched his solo career soon after and achieved worldwide success with the top-selling "Mandy."
The 80-year-old Manilow is now on the cusp of overtaking Elvis' mark for performances at Westgate's International Theater with 637.
The actual record-breaking show is Saturday. But Manilow is celebrating with performances through the weekend, beginning Thursday. In passing the King's mark at the venue, Manilow is benefiting the Barbara Sinatra Children's Center, Manilow Music Project, Musicians on Call, Three Square, Victoria's Voice and Youth Villages.
#Vegas history as @barrymanilow surpasses #Elvis' mark of 636 shows @WestgateVegas International Theater … @reviewjournal #RJNow pic.twitter.com/cIHIA0S3ww

— John Katsilometes (@johnnykats) September 22, 2023
Johnny Kats: As you're talking about Elvis, we all know of course his first appearance in Vegas didn't go great either, opening for Shecky Greene at the New Frontier (in April 1956).
Barry Manilow: No kidding. He didn't go over well. He was known to be sexy, wiggling his hips, and I guess they didn't like that.
He was doing his act for a dinner show audience, with the hips.
Like I say, I did not have that problem. I was Mr. Clean, I was not offensive, and they were just fine with me.
This position you have in relation to Elvis' career in Las Vegas, how does that feel? He is still such an icon here.
What he did was so far away from what I do that I really don't even consider us in competition. He was an inventor of a style of music. You've got to give him credit for that. And I was an inventor of my kind of music, with the big ballads and the big backbeats. That's the only thing we have in common. I just admired his fame and his talent.
"Good evening, I'm Elvis Presley … No, I'm @barrymanilow @WestgateVegas #vegas @reviewjournal pic.twitter.com/UNfZd1PBMY

— John Katsilometes (@johnnykats) September 22, 2023
It seems there is no end to your contract at Westgate. Are you planning to extend into next year?
I'm not a part of that discussion. If Garry (Kief, Manilow's manager and husband) says that David Siegel, who owns Westgate, wants me to sign a contract and be George Burns and stay until I'm 100.
Oh, my. Job security, to say the least.
Whether it's gonna be that … but you know, listen, we're all happy, very happy. We're sold out night after night after night. And the audiences are just great. And it's great. And there's no reason to not keep playing at the Westgate.
#Vegas history as @barrymanilow surpasses #Elvis' mark of 636 shows @WestgateVegas International Theater … @reviewjournal #RJNow pic.twitter.com/cIHIA0S3ww

— John Katsilometes (@johnnykats) September 22, 2023
You think you'll finish your career in Las Vegas?
Maybe, maybe. But I don't even think like that, like, "Where do I want to be the last hurrah?" I really haven't even thought about it.
You've covered Elvis before. Planning anything special for this weekend?
Yeah, yeah, I looked up my catalog because I never listen to my own stuff. I've got four beauties that he did that I rearranged for myself, and we're going to do a few of those.
"If I Can Dream" is one, right?
Sure.
So, what other ones are you going to come with?
You don't want me to give it away! (Laughs)
I'm curious! Are you going to do all four? A sample from the four?
We've rehearsed all four. I don't know whether I'll do all four. But my band knows, and I know, what we'll play. We'll see what happens.
Well, I will be there. You can't miss me. I'll be the one with the glow stick.
And I'll be the one singing "Hound Dog."
Hold on! Hold on! I didn't have Manilow singing 'Hound Dog' on my bingo card.
Ha, ha, ha! I'm serious! Watch for 'Hound Dog!'
OK, OK. I wouldn't put it past you.
**
UPDATE: Manilow did sing a new arrangement of "Hound Dog" on Thursday night, pairing it with "If I Can Dream," and later singing "Can't Help Falling In Love" with lyrics shown on the big screens. Manilow wore a vintage, red-satin Elvis '77 concert jacket.
"I don't really know what I can do for a charity weekend for Elvis Presley …" he said, then counted into a newly arranged, swinging cover of "Hound Dog." As he wiggled his hips, his backing dancers rushed to halt the dancing. Manilow shouted, "I was channeling him! I was channeling him!"
Manilow joked that he and Elvis had a few characteristics in common. "He swiveled his hips. I've had both of my hips replaced."
Manilow even handed out scarves to screaming fans in the front row, a classic Presley move. Manilow is planning to put this record of reach as he's just announced a full scheule for 2024.
Clark County Commissioners Tick Segerblom and Ross Miller presented Manilow with the Key to the Las Vegas Strip and a proclamation making Sept. 21, 2023 Elvis Presley Day. Manilow is the rare star two have been presented the Key to the City of Las Vegas, and also the Strip. Mayor Carolyn Goodman awarded Manilow a proclamation and a key plaque in June to give him his first key. He has two now (maybe he'll be honored with a key chain from the State of Nevada). Even Elvis never achieved that.
John Katsilometes' column runs daily in the A section. His "PodKats!" podcast can be found at reviewjournal.com/podcasts. Contact him at jkatsilometes@reviewjournal.com. Follow @johnnykats on X, @JohnnyKats1 on Instagram.