Wayne Newton blitzes protesting NFL players
September 12, 2016 - 10:58 pm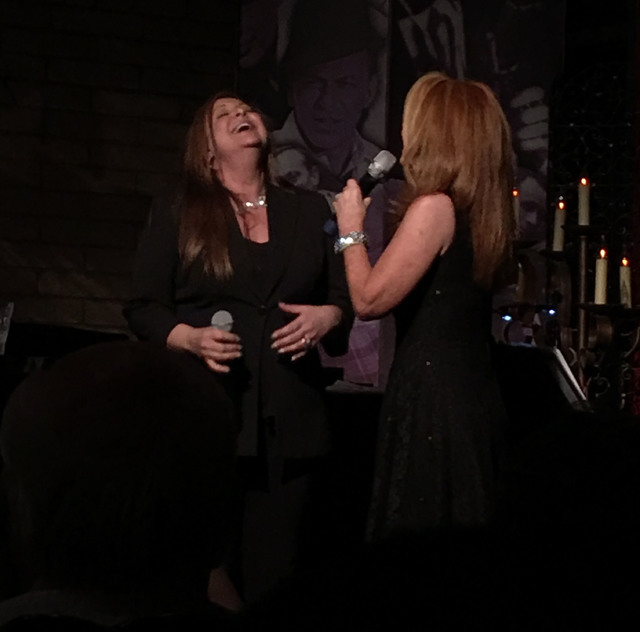 Take a knee during the national anthem and risk being waylaid by Wayne Newton.
That was the message from Mr. Las Vegas on Monday morning during an appearance on "Fox &Friends." Asked about a handful of NFL players, led by San Francisco 49ers backup quarterback Colin Kaepernick, who last weekend kneeled during the national anthem in protest of racial oppression in the U.S., Newton did not mince words.
"I think every American has the right to say and do whatever freedom offers," he said. "However, during the national anthem is not the time or place to show that kind of thing. I have no tolerance at all for it. I support their right to believe what they want to believe, but that's the wrong place and time."
Co-host Steve Doocy asked Newton, "If they don't like it (in the U.S.)?"
Said Newton: "If they don't like it? Get the hell out."
Newton, who typically endorses Republican candidates (through he has campaigned on behalf of Sen. Harry Reid, a Democrat) also confirmed he is a Donald Trump supporter, saying, "I finally found out I could be called 'deplorable,'" a reference to Hillary Clinton's comments that half of Trump's supporters are a "basket of deplorables."
"I have been a Trump supporter from the beginning, and he's been a friend of mine for more years than I'd care for either of us to talk about," he said. "… When you ask him a question, you get an honest opinion of where he's coming from."
Tonight, Newton is scheduled to appear on "The Tonight Show Starring Jimmy Fallon," sitting with the house band, The Roots, and playing guitar through the show. He is not expected to be interviewed by Fallon. On Monday night, Newton was honored with the Humanitarian Award by the Buoniconti Fund to Cure Paralysis gala in New York. The organization is named for Marc Buoniconti, the son of NFL great Nick Buoniconti, who was left paralyzed while playing for The Citadel in 1985.
FOGERTY SOLDIERS ON
One of the rocking-est residencies on the Strip returns Wednesday night with John Fogerty's "Fortunate Son in Concert" at the Venetian Theater. This show soars, with Fogerty unleashing the greatest hits of his days with Creedence Clearwater Revival and his later solo work (the nine-show series runs through Oct. 1).
As a salute to the U.S. military, Fogerty has enlisted the Six-String Soldiers ensemble for performances Wednesday and Friday. The four-man group arrives from the United States Army Field Band, and the performances mark the National POW/MIA Recognition day on Friday.
Fogerty joined an Army Reserve unit in the mid-1960s, serving at Fort Bragg, Fort Knox and Fort Lee before being honorably discharged in July 1967. "Having served in the military myself, I feel it is important that we bring awareness to ensure that we take care of the condition of our veterans," he said in a statement. "It is a cause that is very dear to my heart."
As a side note, we note: The scheduled media appearance by Fogerty at Neon Boneyard, to be held Monday afternoon, was scrapped. Wrong time, wrong place, is how that decision was explained to me.
PRIMA REAL ESTATE
A woman with legit Las Vegas heritage, Lena Prima, headlines Wednesday night at the Italian American Club at 2333 E. Sahara Ave. The daughter of Louis Prima and singer Gia Maione Prima (who replaced Keely Smith in Prima's famed lounge act in 1962), Prima lives in New Orleans but frequently returns to Vegas to remind of her father's legacy and display her own stagecraft. Prima samples "Just a Gigolo/I Ain't Got Nobody)" by her father, pays tribute to Tina Turner and Grace Slick and plays a wicked drum solo.
Founded in 1965 with Frank Sinatra among its earliest members, IAC is one of the really cool hangs in this city. If you want to know what it used to be like, hit that haunt – especially when a Prima is in the house.
COUNTRY AT MIZUYA
Expert singer/songwriters Aaron Benward and Travis Howard returned with "Nashville Unplugged" Friday night, playing a spirited two-hour set at the show's new home, Mizuya Lounge at Mandalay Bay. Joining them in the 8 p.m. showcase, playing each Friday, were Regie Hamm and Danny Myrick, filling out a lineup known as The Ghost Town Troubadours. Up this Friday are Earl Bud Lee (who co-wrote ("Friends in Low Places" for Garth Brooks) and Jeremy McComb of the Blue Collar Comedy tour.
The show's live-songwriting format has been ditched from the show's previous incarnation at such venues as Rocks Lounge at Red Rock Resort and Club Madrid at Sunset Station. Seems Mizuya does not have a backstage area sufficient to satisfy the need for backstage songwriting.
Mizuya is one of these venues where the entertainment value has outpaced proper attention on the club itself — the rock-cover bands Phoenix, the Paul Charles Band, Patty Janura, the Vegas Limit and the Rock and Roll Rebels are terrific, and free of charge, in that venue.
But some advanced marketing is called for at the club. As a name, Mizuya is fine for a restaurant (and that is the name of the restaurant connected to the club), but not great as the title of the venue for a show called "Nashville Unplugged." Expect a more inspired strategy, in the name of the venue and the title of the entertainment series, at what is now Mizuya Lounge by the end of the year.
John Katsilometes' column runs Saturday, Sunday, Tuesday and Thursday in the A section, and Fridays in Neon. He also hosts "Kats! On The Radio" Wednesdays at 8 p.m. on KUNV 91.5-FM and appears Wednesdays at 11 a.m. with Dayna Roselli on KTNV Channel 13. Contact him at jkatsilometes@reviewjournal.com. Follow @johnnykats on Twitter, @JohnnyKats1 on Instagram.