Westgate sports book chief remembers being berated in 'Bubby Bowl'
February 4, 2017 - 10:27 am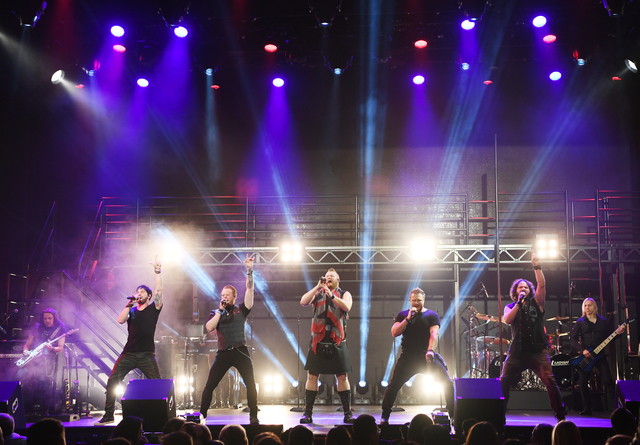 At the end of Super Bowl XXXIII, legendary Denver Broncos quarterback John Elway was shown on the sidelines, relishing his second straight world championship in his final NFL game.
But the real action was unfolding on the field, where Elway's backup, Bubby Brister, was taking a knee to run out the clock. This act was not without consequence on the list of proposition bets conceived by then-Imperial Palace sports book director Jay Kornegay. He posted a prop bet on whether Brister would record a single rushing attempt.
Brister, who was plugged into the game's final moments by Denver coach Mike Shanahan, took the knee twice. The otherwise routine move infuriated one bettor in the old I.P. sports book, which has sadly been disassembled in the new Linq hotel-casino.
"A guy who bet that prop, who had bet no rushing attempts for Brister, started shouting at me that I had a direct line to Mike Shanahan," said Kornegay, a dean among sports book directors who today is the director of the Superbook at Westgate Las Vegas. "He was screaming at me, 'I know you're from Colorado! You called him and told him to put in Brister!' Everyone was watching. I don't know if I've ever had anyone that mad at me. We had to call security. It was insane."
The part about Kornegay being from Colorado is right. He's a graduate of Colorado State University and a big Broncos fan. But otherwise, no, the sports book operator had no direct communication with the coach of the Super Bowl champions.
"Could you imagine? 'Mike. Kornegay here, in Las Vegas. We need Bubby to get a rushing attempt, so put him in,' " Kornegay said, laughing. "But people can get very irrational when there's money involved."
DAVE & MAHONEY & THE MAYOR & MORE
The first guest on the revival of "The Dave & Mahoney Radio Show" Monday morning on KXTE-FM 107.5 will be Mayor Carolyn Goodman. The mayor is long a friend of the program, as they say, and was on the final broadcast of the show before it uprooted for Houston in August 2015.
The lineup through the week includes former UFC star Forrest Griffin on Tuesday and Dan Reynolds of Imagine Dragons on Thursday. Brandon Flowers of The Killers is to be slotted in during the week, too. The show airs 6 a.m.-10 a.m., and as co-host Jason Mahoney says, "It's a perfect mix of Vegas."
BIG DATE FOR 'ABSINTHE'
The future of "Absinthe" on the Strip might be sorted out Monday morning in a Las Vegas courtroom. Attorneys representing show producers Spiegelworld and Base Entertainment will appear in front of Clark County District Judge Elizabeth Gonzalez for a hearing to determine whether Spiegelworld can move the show from Caesars Palace to the Cosmopolitan. The show's move was announced in August, but the courts interceded.
To refresh: Spiegelworld's legal team claims the lease agreement signed with Base to stage the show at Caesars' Roman Plaza ended last October. Lawyers for Base contend an automatic rollover provision forces the production to remain at that location through October 2018. A federal judge has ruled in favor of Spiegelworld, but the case has since been sent back to state court for further review. Cosmopolitan Chief Executive Officer Bill McBeath says he still wants the hit show to move into a renovated Rose. Rabbit. Lie. showroom. Spiegelworld founder Ross Mollison says that, too.
RANDOM PLUG ALERT
Harrah's Showroom has it goin' on in early 2017. The Righteous Brothers (Bill Medley and Bucky Heard) put on a wonderful show loaded with classics. The Tenors of Rock rock the venue with their powerhouse band, set list, backing dancers and dazzling stagecraft. And already I'm getting feedback that Ralphie May's 10 p.m. show is hysterical. Get there, or face the consequences.
DON'T RULE THIS OUT
An outside operator — as in, outside of Las Vegas — taking over the Vanity space at Hard Rock Hotel after the venue closes in September.
WHO WAS WHERE …
Saturday: Superstar DJ Tiesto dined at Estiatorio Milos at Cosmopolitan of Las Vegas with a large group.Separately, Wilmer Valderrama ("That '70s Show") also shared a meal with friends. Thursday: Ryan Lochte was spotted at Hakkasan Las Vegas Restaurant and Nightclub inside MGM Grand. Lochte was accompanied by a group of his friends, and they all got along (pause) swimmingly (boom).
John Katsilometes' column runs daily in the A section, and Fridays in Neon. He also hosts "Kats! On The Radio" Wednesdays at 8 p.m. on KUNV 91.5-FM and appears Wednesdays at 11 a.m. with Dayna Roselli on KTNV Channel 13. Contact him at jkatsilometes@reviewjournal.com. Follow @johnnykats on Twitter, @JohnnyKats1 on Instagram.