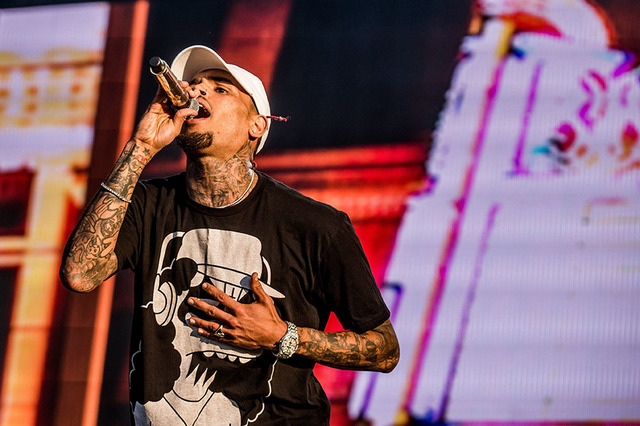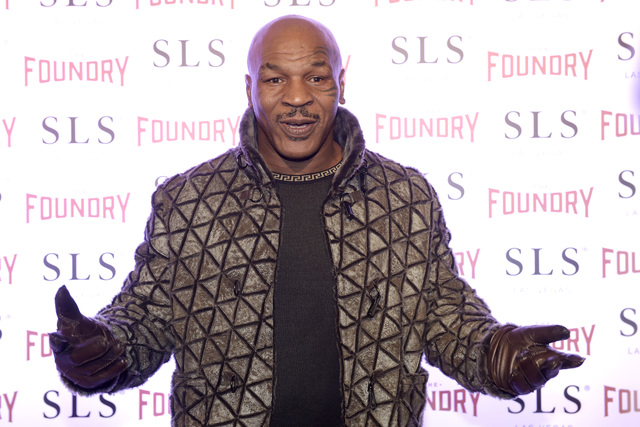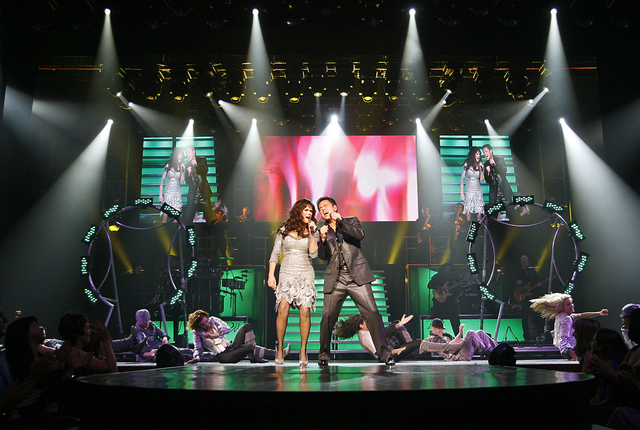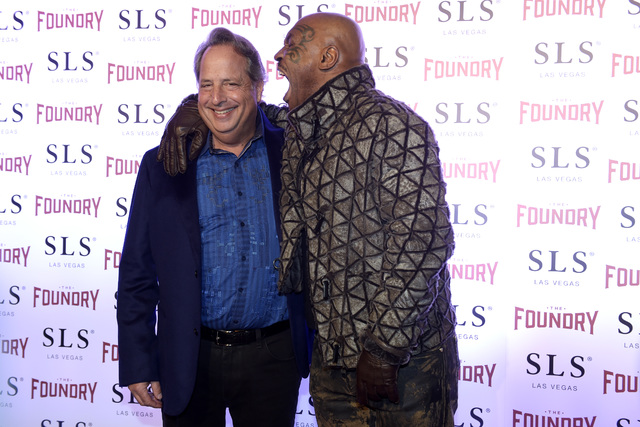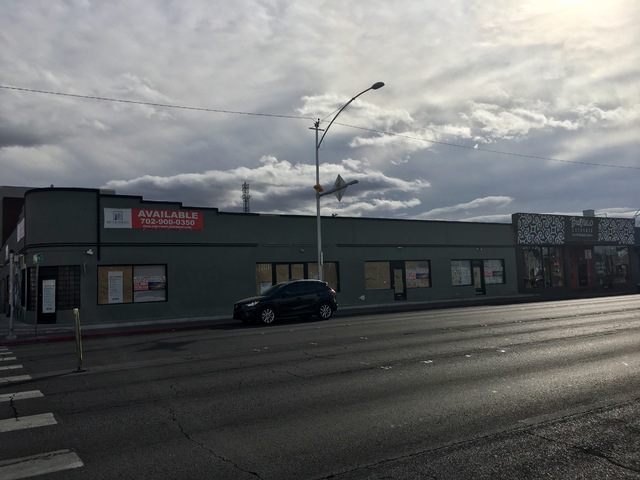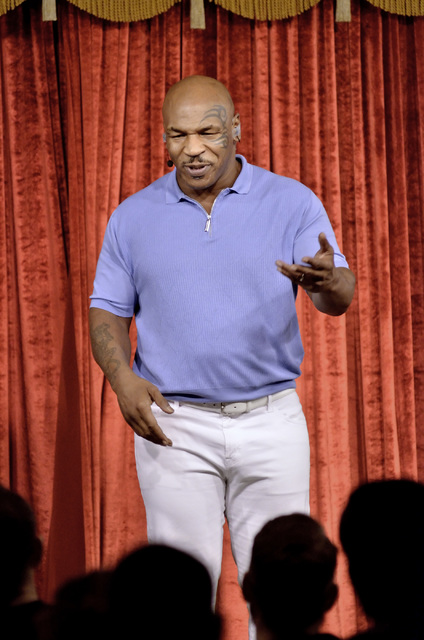 Transmissions from the streets of VegasVille, where Mike Tyson and Marie Osmond (in dissimilar fashion) enter the public discourse, and The Killers negotiate some good fortune:
RAP-JAB-RAP-REPEAT
In the latest development in a proposed bout pitting hip-hop headliner Chris Brown against rap foe Soulja Boy, Tyson is now saying he will train Brown for this fight.
Tyson expressed this concept — where else? — on Instagram, where most of the back-and-forth between these two combatants has unfolded.
"I'm training Chris, he chose me as his trainer to take on Soulja Boy. Soulja Boy, what the (blank) you talking about, saying all I'm gonna teaching him is to bite somebody's ear?" Tyson said in a post Monday morning on his @MikeTyson Instagram account. "That's right. I'm gonna teach him every dirty trick in the book to knock you out, 'cuz I'm not gonna teach him to run."
It's not yet clear when or where Soulja Boy talked of Tyson's history of ear biting, which at the moment seems a peripheral issue. This dust-up began last week when Soulja Boy "liked" an Instagram post by Karrueche Tran, Brown's model ex-girlfriend, and added one of those smiley emojis with hearts for eyes.
That's a fightin' emoji!
The debate has led to promises of a three-round bout somewhere in Las Vegas, with Floyd Mayweather and Mayweather Promotions producing. Mayweather, expected to train Soulja Boy, has also posted what seems to be confirmation on his @floydmayweather IG: "Live on Pay-Per-View, 3 Rounds, Coming Soon." And another, reading, "PUT THE GUNS DOWN … AND PUT ON THE GLOVES." Mayweather's TMT (clothing line) and Mayweather Promotions logos are stamped on both posts. It all seems authentic, fight fans.
MARIE DEFENDS MARIAH
Osmond has helped explain what happened with Mariah Carey's performance during Carey's ill-fated "New Year's Rockin' Eve" performance at Times Square in New York. Carey's ear monitors malfunctioned as she attempted to sing to recorded tracks, beginning with "Emotions."
The track played, but Carey lost her place, addressing the crowd with, "We can't hear. We didn't have a check for this song, so we'll just say it went to No. 1. We're missing some of the vocals, but it is what it is."
This is not as unusual as it seems. Many public performances — in fact, most of the biggies — are performed to vocal or musical tracks, or both. Donny & Marie themselves were crossed up in December, at the Christmas tree lighting event at Linq promenade. They sang live, but the backing music track failed to play as they began to sing, leading both to turn to the sound man and issue a firm reminder to, "Hit 'play,' " as Donny called from the stage.
Supporting Carey and her difficulties in New York, Marie has since told "Access Hollywood" that such events are inevitable.
"I think people enjoy seeing people have problems, which is sort of sad but it's kind of where we are," Osmond said. "First of all, high-five to her for not walking off stage."
Osmond added: "When you can't hear, you can't hear … Just so you know, most of those big shows are (lip-synced) because they don't want a mishap, and they want to make sure that everything is right … she was in a really bad predicament. I think she gave it her best shot, and she's gotten a lot of publicity from it, so, awesome."
KILLER ORDER
More from our Social Media Bureau … The Killers have sent a message to Panda Express, a photo on Twitter (@thekillers) of a fortune reading, "Smile Like You Mean It."
That's the title of a song off the band's debut album "Hot Fuss," not originally intended to be served in a cookie after an order of orange chicken. However, that's the dish requested by the band in its response: "I'm thinkin' orange chicken for life and we'll let you off the hook for using our stuff."
REPLACEMENT FOR 'PIN UP'
Word in the burg is that "The World's Greatest Rock Show" will move into Stratosphere Showroom after "Pin Up" closes March 4. The classic-rock tribute production features live singers and musicians portraying 10 famous rock bands, including Led Zeppelin, Queen, Bon Jovi, Bruce Springsteen & The EStreet Band, AC/DC and the Bay City Rollers.
Just kidding about that last one …
The show is being produced by Darin Feinstein and longtime Vegas producer Dick Feeney under the Red Mercury Entertainment umbrella. Red Merc books shows at the Stratosphere, and is opening ""Spy Escape & Evasion Las Vegas" show hosted by ex-CIA operative Jason Hanson, in the first week in February. Hanson will be joined in rotation by other former U.S. government-employed spies, as the show takes over the 5 p.m. slot in the showroom, leading into the swift-selling "MJ Live" tribute to Michael Jackson.
John Katsilometes' column runs daily in the A section, and Fridays in Neon. He also hosts "Kats! On The Radio" Wednesdays at 8 p.m. on KUNV 91.5-FM and appears Wednesdays at 11 a.m. with Dayna Roselli on KTNV Channel 13. Contact him at jkatsilometes@reviewjournal.com. Follow @johnnykats on Twitter, @JohnnyKats1 on Instagram.
RELATED
Mayweather reportedly promoting Las Vegas fight between Chris Brown, Soulja Boy