What's new at the Hard Rock — and on the dial?
January 13, 2017 - 10:19 am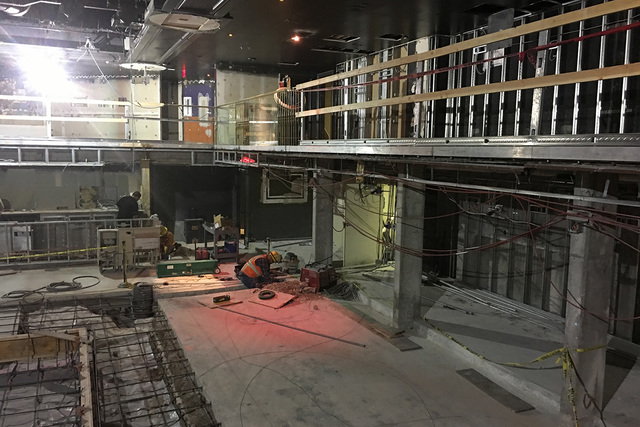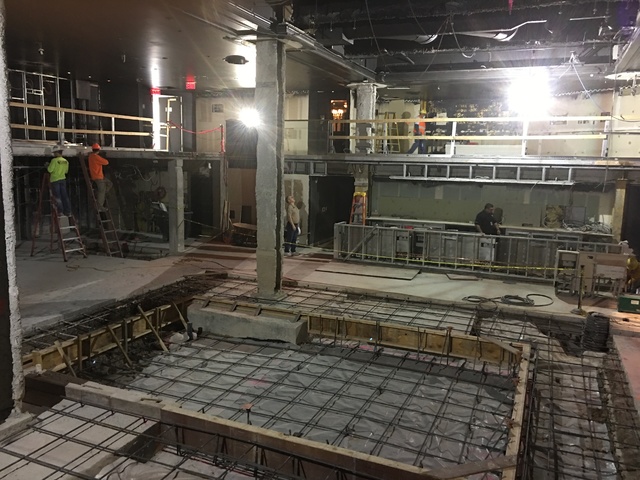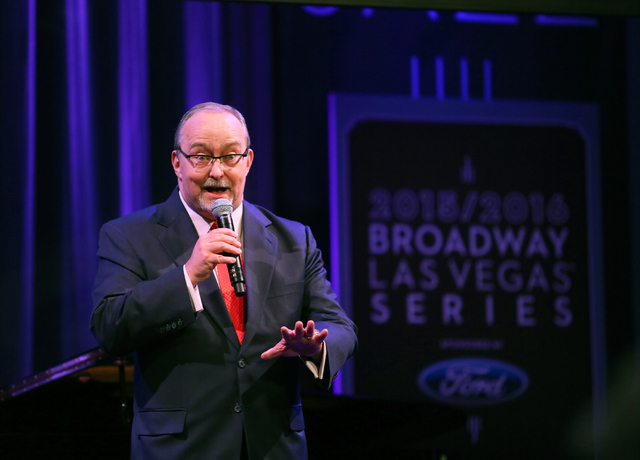 The Kats! Bureau at this writing is the Dunkin' Donuts at the Hard Rock Hotel. This is the coffee house that moved into the space previously occupied by Fuel Café. It abuts a new sundries shop, Chill by Hudson, on the Paradise Road entrance to the hotel.
Hudson Group is also set to open a trio of apparel shops along that walkway across from Hart & Huntington tattoo studio. And that's just the beginning of a swift tour of the hotel, which I took Thursday with Hard Rock Hotel Operating Officer Jody Lake. We learned a lot. Follow along, won't you?
ROCK SHOW ON PARADISE ROAD
Fans of Vanity at Hard Rock Hotel are in for some numbing news: The club is due to shut down this summer, in favor of a new production show that I understand is famously titled. Vanity should be closed by August at the latest as the nightclub space is renovated. (Lake would like all construction on the property to be complete by the summer.)
The 14,000-square-foot nightspot opened Jan. 2, 2010, a moment in time when Major League slugger Jason Giambi was as big a name as Sean "Diddy" Combs. They were both on hand opening night. The club was ornately designed, replete with fire pits, chandeliers and "rubbed brass," but hotel officials soon deduced that Vanity was simply too large a project for an off-Strip hotel. Don't rule out a more boutique-styled club at HRH this year.
At the former Body English nightclub, work continues on the 450-seat capacity Club Dominia theater that will host "Magic Mike Live" this spring. The Channing Tatum-fronted male revue is a partnership of the hotel, Tatum's production company Free Association, and United Talent Agency.
"Magic Mike Live" is expected to open in the first week of April; rehearsals commence in March as "Raiding the Rock Vault" opens at nearby Vinyl (March 11). A new box office and retail space are also being added to the project, which should cost about $10 million.
The Hard Rock's convention-center build-out, at 19,000 square feet, is finished. The new space, which has overtaken the surface parking lot facing Paradise Road, is connected by a common hallway to the Joint. There, Journey performs its second residency at Hard Rock in May. Nine shows are set, beginning May 3, with the opening show and performances May 10 and May 17 featuring performances of the albums "Escape" and "Frontiers."
Lastly, we answer the question about the famous neon guitar sign at Hard Rock Café, overlooking the corner of Paradise and Harmon. Hard Rock Hotel owns the Hard Rock Café parcel (and the restaurant closed New Year's Eve). The sign will be cleaned up and remain on-property as hotel execs decide how to use that plot. Whatever is built there likely will stand alone, not connected to any of the HRH buildings.
RETURN OF DAVE & MAHONEY
The teaser tweet from @DaveandMahoney on Jan. 6, which I referenced this week, was indeed an indication the radio team is heading back to Las Vegas. "The Dave & Mahoney Radio Show" re-launches on KXTE-FM 107.5 on Feb. 6, taking the 6 a.m.-10 a.m. slot. The show aired on the station known as X107.5 from 2009 until 2015, when co-hosts Dave Farr and Jason Mahoney relocated to the CBS Radio Houston affiliate KHMX-FM 95.6 (Mix 96.5)
So incredibly proud to announce that we will be returning to @x1075! The Show will debut February 6th 2017. 6-10a. Can't wait to be home! pic.twitter.com/wtXoibzX8s

— Dave and Mahoney (@DaveAndMahoney) January 12, 2017
As Farra said in a news release issued Thursday, "Mahoney and I are beyond excited to return home to X107.5. Having been in Las Vegas radio for over 10 years, we know there is no place that we would rather be. The amazing community and the best alternative station in the country are all things we couldn't stay away from for long. It is an honor to be able to return to the listeners, radio station, and city that we love. We can't wait to get started!"
NO. 5 FOR SMITH CENTER
Save the date: March 7 marks the fifth-anniversary show and party at the Smith Center for the Performing Arts. As Smith Center President Myron Martin says, expect a lotta Broadway: "Broadway stars played an important role for our opening night PBS special. Broadway has become an important part of our programming. Broadway is the longest street in America, and it now runs straight through Las Vegas. So, Broadway will help us celebrate our fifth anniversary, and we're bringing a number of our Broadway friends to perform."
BRONSON TO STRATOSPHERE
No, Lon Bronson's All-Star Band has not signed a new residency. The band is at Cabaret Jazz monthly beginning with Friday night's sold-out show (other dates are March 17, April 20, May 27, June 24 and July 29). But Bronson, a Vegas mainstay for more than a quarter-century (a great way to make someone feel old), is heading up the music in "The World's Greatest Rock Show."
Bronson is stepping up as music director of the show, a classic-rock tribute production that is planning to open in late March as a replacement for "Pin Up." The trumpet master and bandleader is connected to the new show through co-producer Dick Feeney, who also produces "The Rat Pack Is Back" at Tuscany Suites, where Bronson also serves as music director.
John Katsilometes' column runs daily in the A section, and Fridays in Neon. He also hosts "Kats! On The Radio" Wednesdays at 8 p.m. on KUNV 91.5-FM and appears Wednesdays at 11 a.m. with Dayna Roselli on KTNV Channel 13. Contact him at jkatsilometes@reviewjournal.com. Follow @johnnykats on Twitter, @JohnnyKats1 on Instagram.