Which Las Vegas Strip headliners will (and won't) lock your phone?
Updated May 9, 2023 - 11:27 am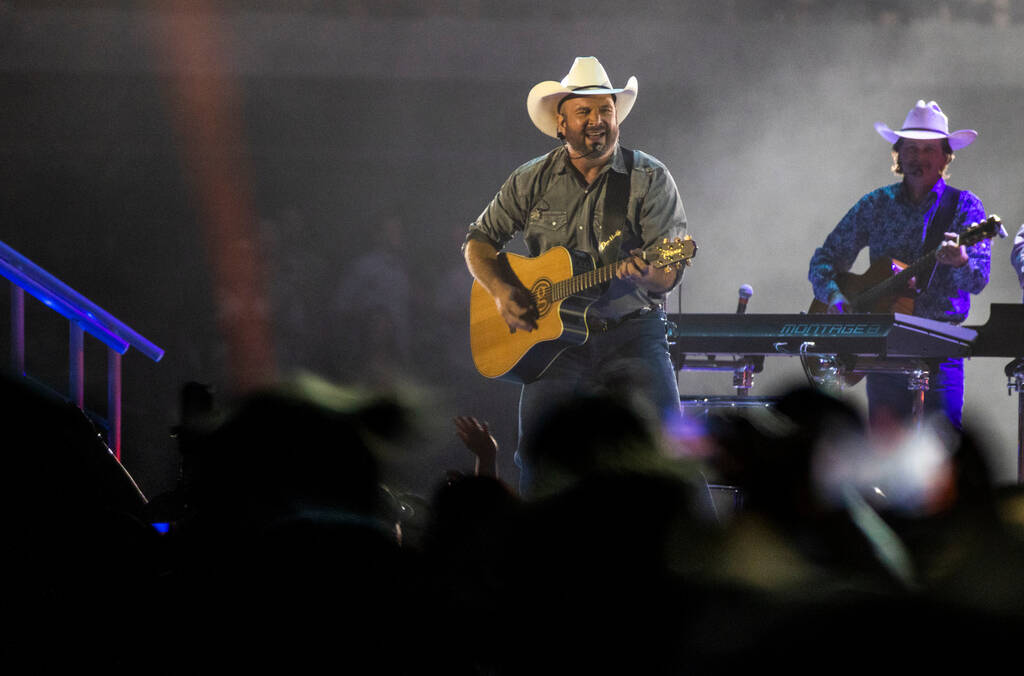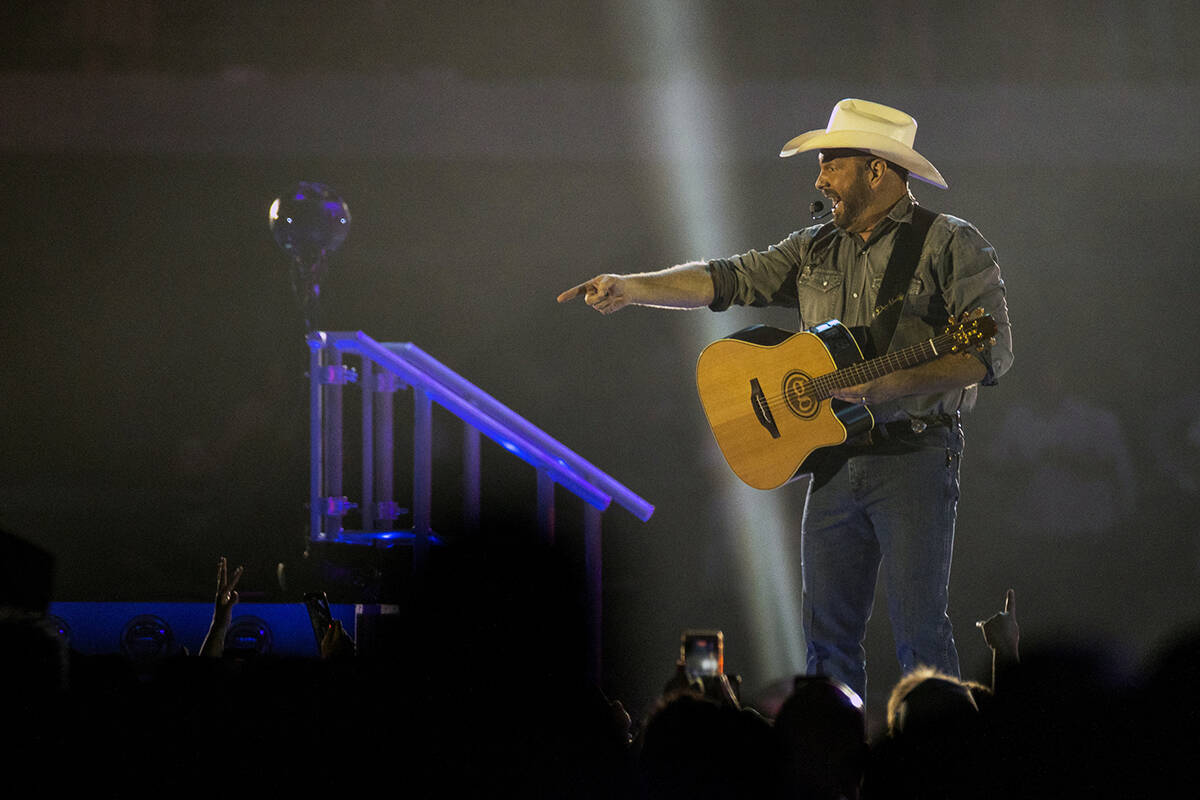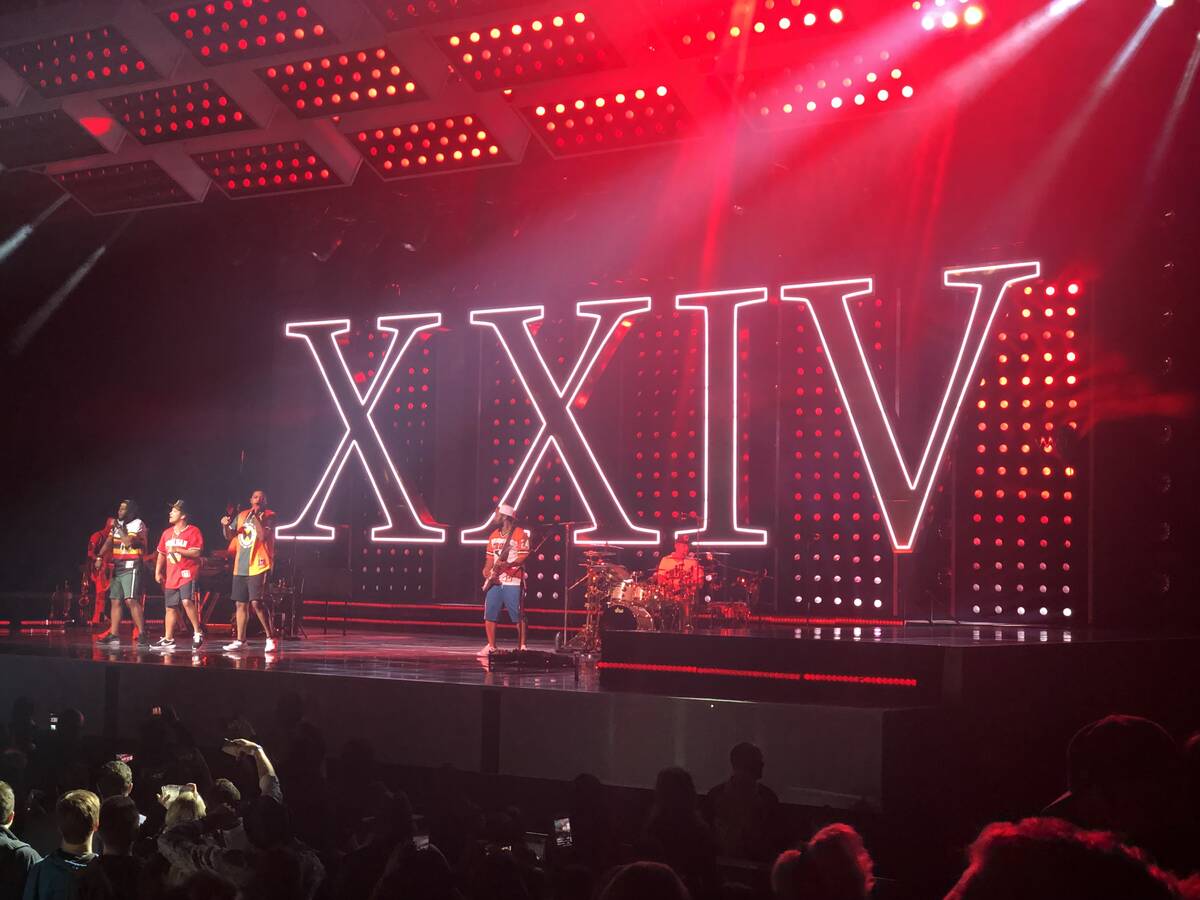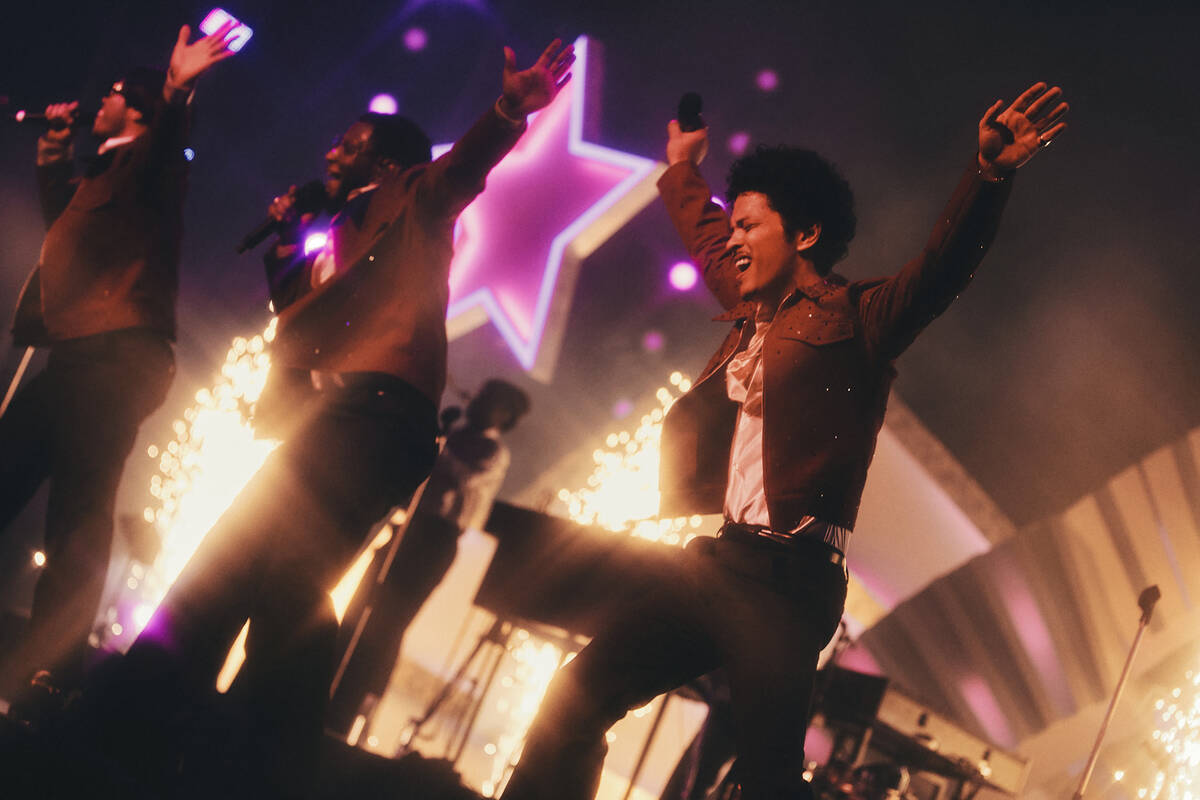 Garth Brooks is going Yondr in his "Plus One" series at the Colosseum. Lock the devices in the soft pouches, or leave them behind, as Brooks opens his Caesars Palace residency May 18.
It is an interesting move, left ultimately to Brooks, and certainly required ample thought about how fans would take this decision.
This is not the first time Brooks has "pouched" the phones for his Vegas shows. His two performances at Dolby Live in February 2022 were pouched. He allowed phones inside his previous shows through the years, including Allegiant Stadium in 2021, T-Mobile Arena in 2016 and Encore Theater from 2009-2014.
Heads up: The Garth Brooks shows at the Colosseum are going to be "pouched," phones required in Yondr cases. #RJNow @reviewjournal

— John Katsilometes (@johnnykats) May 6, 2023
Having been on both sides of this issue, I feel it is paramount-plus to inform ticket-holders the rules before they hit the show. Ticketmaster and Live Nation have done that for "Plus One." No surprises when you arrive at the security check. Venues also allow cellphone zones where fans can unlock phones and check on such important matters as the baby-sitter, work or the Golden Knights-Oilers game.
At the risk of entering the Waffle House, I am fine with either ruling. I like sharing video and photos of performances. Maybe too much to be deemed healthy. The first time I posted extensively from a show was February 2009, at Motley Crue's closing of the original Joint at the Hard Rock Hotel.
I'd joined Twitter the previous August. Folks seemed to love the blurry Blackberry pics, and somewhat less blurry account of the performance.
Of course, phone-wielding fans should practice common sense, and common courtesy. We have problems when ticket-holders reach high for shots. Just last Friday, I craned to watch Rod Stewart perform as a couple in front of me seemed to be recording their own audition for "Dancing With The Stars."
By the time Stewart uncorked, "Every Picture Tells a Story," I was ready to pouch their phones myself.
Brooks is banking that his fans will surrender the devices for a more organic experience, similar to his shows at Thomas & Mack Center in 1998. This was before smartphone technology allowed fans to shoot a show and even assemble their own concert special if they liked.
Brooks is not alone. Comics have been "pouching" for years, beginning with Dave Chappelle at then-Mandalay Bay Event Center in May 2017. Since then, Chris Rock, Amy Schumer, John Mulaney and Bill Burr are among the other headlining comics who have pouched the phones in Vegas.
Music superstars, not so much. But we have three high-platform artists who have banned phone use in Vegas. We also list three who have turned their shows into social-media extravaganzas:
No-Phones Zones
Madonna at the Colosseum, 2019: This was the first, and up to now the only, music production at the Colosseum to go with Yondr. This was the least of the problems for the "Madame X" tour stop as the superstar forced fans to wait until a 12:30 a.m. start. (The show time had been moved from 8:30 p.m. to 10:30 p.m., huge blow-back about this, as Madonna answered the catcalls with, "A queen is never late.")
Yondr pouches were still comparatively unknown to concert-goers, unhappy with no access to to their devices essentially all night. This unhappiness was in concert with general unhappiness about the "Madame X" experience.
Bruno Mars, Dolby Live: Mars moved to the pouches in 2019. He had previously allowed a free-for-all for his performances at Park MGM's theater, and also his appearances across Park Avenue at T-Mobile Arena. But the photos of the show from five-six years ago still illustrate the performance effectively, as Mars has kept the same stage set throughout his Strip run. He also sings "I Took Your Phones Away," a wonderful song heard only inside the venue.
Silk Sonic, Dolby Live: This is especially sad for a show so visually inventive. Mars and Anderson .Paak created a "Soul Train"-inspired, 1970s-themed vibe with period costumes and choreography. The stars sang to and chatted up fans close to the stage, with Mars saying, "Nobody's gonna believe you, because we took your phones away!"
Phones Allowed
These Vegas residency shows are not alone, but are especially dynamic, fit for social-media sharing:
Adele, Colosseum at Caesars Palace: Contemporary music fans might have expected Adele to limit exposure to her "Weekends" residency, if only to add to her mystique. But this show is wildly entertaining across social platforms. Her dazzling "Set Fire To The Rain" clip is familiar to her fans, who have even posted a couple of moments when the superstar has restarted numbers by saying, "I'm pitchy, but not that pitchy." And we've seen her stroll past such fellow stars as Shania Twain and the Kardashians during her forays into the audience.
Setting the fire to it … #Adele @reviewjournal #RJNow pic.twitter.com/Wdtt0SEH46

— John Katsilometes (@johnnykats) November 19, 2022
Katy Perry, Resorts World Theatre: Perry does ask the crowd to keep the phones down during her "Play" production. Good luck with that. The "Weekend In Vegas" hitmaker rolls out the giant, orange commode, dozens of mushrooms, Ratso the Rat, and (on rare occasion) her dad and the cast of "Ru Paul's Drag Race Live." I've seen the show a half-dozen times, mostly through the iPhone. Fine with me.
It's daddy/daughter dance-off, w/ @katyperry and her father, Maurice Keith Hudson. He turns 75 on Monday. What else … #Groovers! We have Groovers! @ResortsWorldLV #Vegas pic.twitter.com/6cK9kgpkHV

— John Katsilometes (@johnnykats) June 12, 2022
Miranda Lambert, Bakkt Theater: Laden with strobes, blazing with pyro and en fuego musically, Lambert's "Velvet Rodeo" is a powerful production. You might not walk in feeling you'll bank so many images and so much video, but the effects inspire amateur videography. Lambert wears some very cool costumes, and her band moves the volume meter. Excellent stuff, as I scroll once more through the iPhone.
Intense lights-and-pyro action … @mirandalambert #RJNow @reviewjournal #VelvetRodeo pic.twitter.com/ChH5sbTN0X

— John Katsilometes (@johnnykats) September 24, 2022
John Katsilometes' column runs daily in the A section. His "PodKats!" podcast can be found at reviewjournal.com/podcasts. Contact him at jkatsilometes@reviewjournal.com. Follow @johnnykats on Twitter, @JohnnyKats1 on Instagram.