Who is barging into the former Gossy Room? Pop Strings
September 29, 2016 - 12:31 am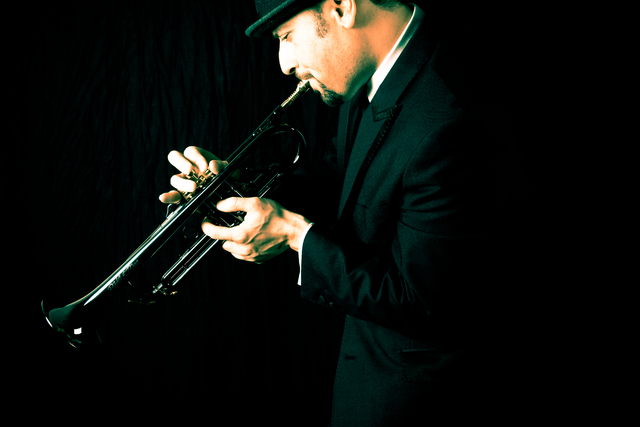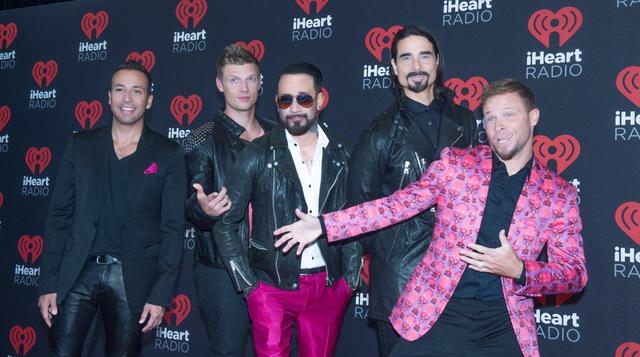 The Kats! Bureau at this writing is a favored haunt, Fuel Café Express at Hard Rock Hotel. Off to the side is a large portrait, just below life-size, of David Bowie in a suit holding a sax. Image is from the mid-1970s or thereabouts.
The gal working the counter just noticed me working. She's observed the bureau action before, and asked if I needed the music turned down. The song is "Free Bird" by Lynyrd Skynyrd, but I declined anyway.
More from the scene:
POP STRINGS BARGE IN
The first post-Matt Goss performance in the former Gossy Room/current Cleopatra's Barge will be David Perrico's Pop Strings orchestra. Perrico announced the gig himself on his Facebook page. Pop Strings will 10 p.m.-midnight Saturday, then Thursdays through Saturdays at those times through October. There is no cover.
Perrico's adventures with Pop Evolution (his 22-piece show band) and the smaller Pop Strings lineup (typically 14 pieces) include his 2012 opening at South Point Showroom and regular gigs at Rocks Lounges at Red Rock Resort, and more recently the Lounge at the Palms, where he is again booked Oct. 8 and Oct. 22 (10 p.m., no cover, both nights). Perrico also intermittently filled Cabaret Jazz at the Smith Center.
As I've reported twice or thrice, the long-term plans for the venue are for an overhaul and a partnership involving the hotel, Goss and a major live-entertainment brand. With Perrico and Pop Strings moving in, the very earliest that work could begin would be November.
ANNIVERSARY A PAWN US
Pawn Plaza at Gold and Silver Pawn celebrates its first anniversary Oct. 8. Rick Harrison, Corey Harrison, Chumlee and Antwaun (the store's imposing security officer) of "Pawn Stars" are all scheduled to be on hand. Rick will tend bar at Rick's Rollin' Smoke BBQ & Tavern beginning at 8 p.m., and the Vegas band The District plays from 8:15-10:15 p.m. Also, the Pawn Plaza Vow Renewals by Vegas Weddings is offering a service to be officiated by Rick (there is no limit to this man's aptitude) at 7:30. The price is $99 and includes three 5-by-7 inch photos and a champagne toast; call 702-485-3220 for information.
The anniversary falls six weeks after four businesses closed at the plaza, which Harrison had opened to draw on the masses who turned up at Gold and Silver Pawn during taping of "Pawn Stars." He remains optimistic and says new businesses will be moving into the plaza, fashioned in the same style as Container Park on Fremont East.
BACKSTREET BLOWS UP
The official international Backstreet Boys Fan Club seems as excited as ever about the boy band/man band that is moving into Axis theater in March, returning in June, for a total of 18 shows. I am reliably informed that the club snapped up about $1 million in advance ticket sales in the first 48 hours of the show's presale period ending at 8 p.m. Sunday. Tickets go on sale to the public at 10 a.m. Saturday at ticketmaster.com/backstreetboys. The title of the show, "Larger Than Life," is an indication of the act's general confidence.
FRIGHT TO FESTIVAL?
I've been harping on the need for some programming at Las Vegas Festival Grounds for several weeks now. It seems there has been some energy behind booking an attraction on that space – Frightdome at Circus Circus. Jason Egan, founder of the Halloween-themed park (which opens Saturday and runs through October) told me today he has been talking with MGM Resorts officials about expanding Frightdome to that space from its Adventuredome location. "Bill and Jim, if you're out there, hear me," he said during a taping of "Kats! On the Radio" on KUNV 91.5-FM. He was referring to top-level MGM Resorts executives who make that final call, Bill Hornbuckle and Jim Murren.
WHO WAS WHERE
A little sighting action: Howie Dorough of Backstreet Boys, who is tight with Wayne Newton's family, was at The Wayner's show on Friday night; David Beckham of soccer studiliness was at Carnevino at Venetian on Saturday.
John Katsilometes' column runs Saturday, Sunday, Tuesday and Thursday in the A section, and Fridays in Neon. He also hosts "Kats! On The Radio" Wednesdays at 8 p.m. on KUNV 91.5-FM and appears Wednesdays at 11 a.m. with Dayna Roselli on KTNV Channel 13. Contact him at jkatsilometes@reviewjournal.com. Follow @johnnykats on Twitter, @JohnnyKats1 on Instagram.