'Who would have thought?': Rockie Brown prepares for Life is Beautiful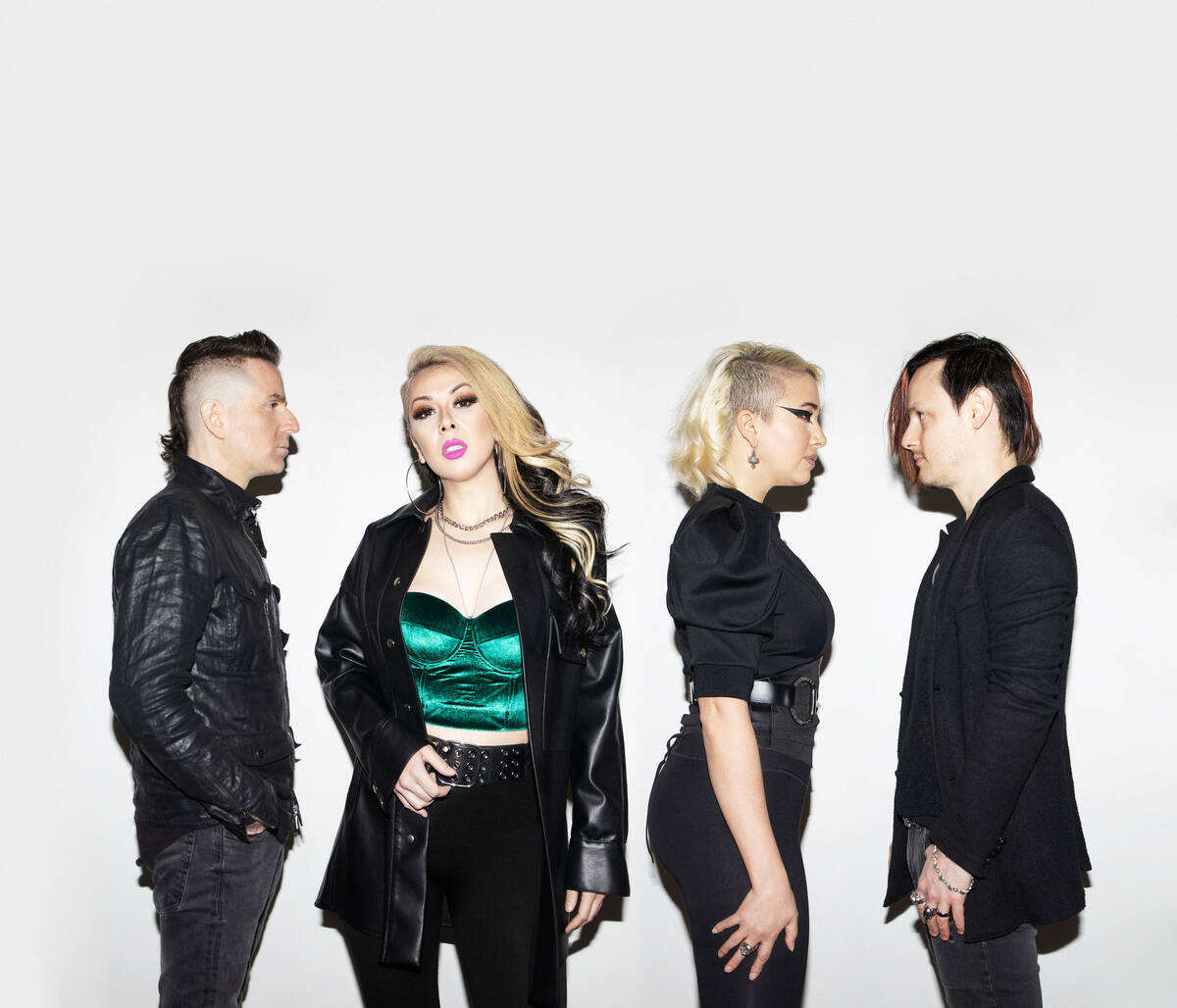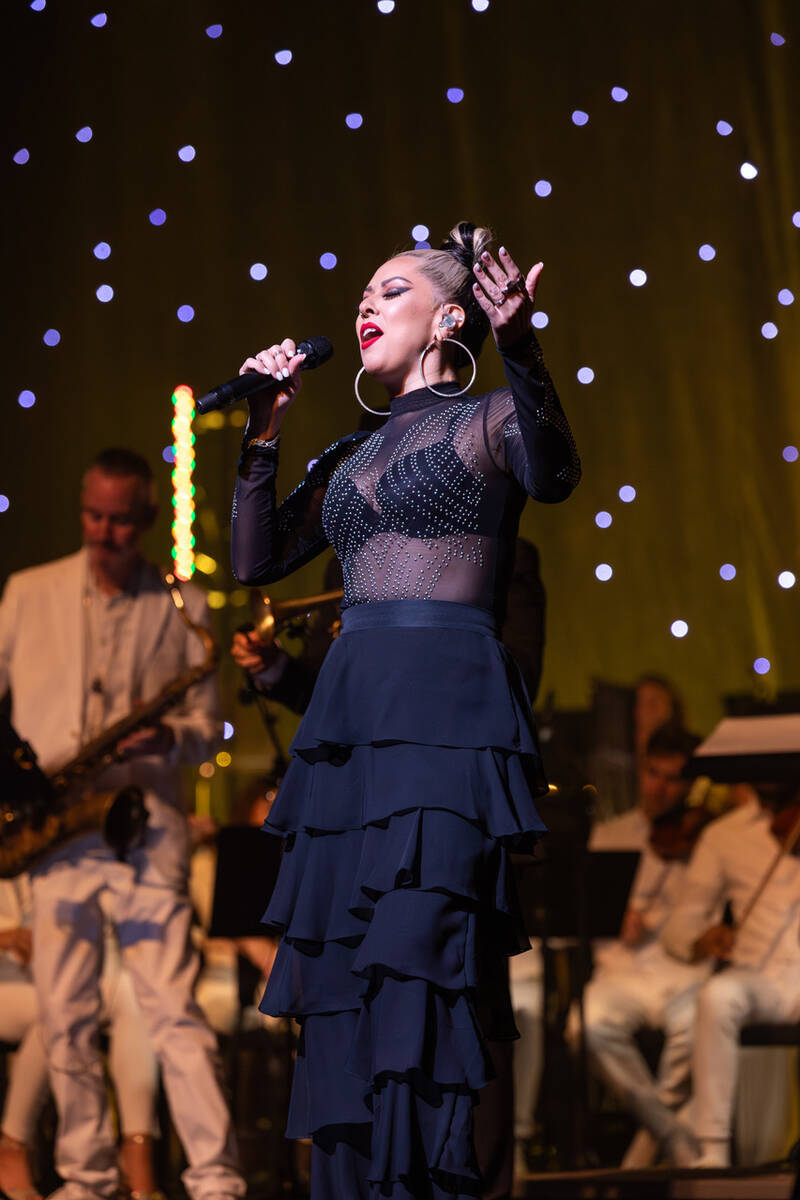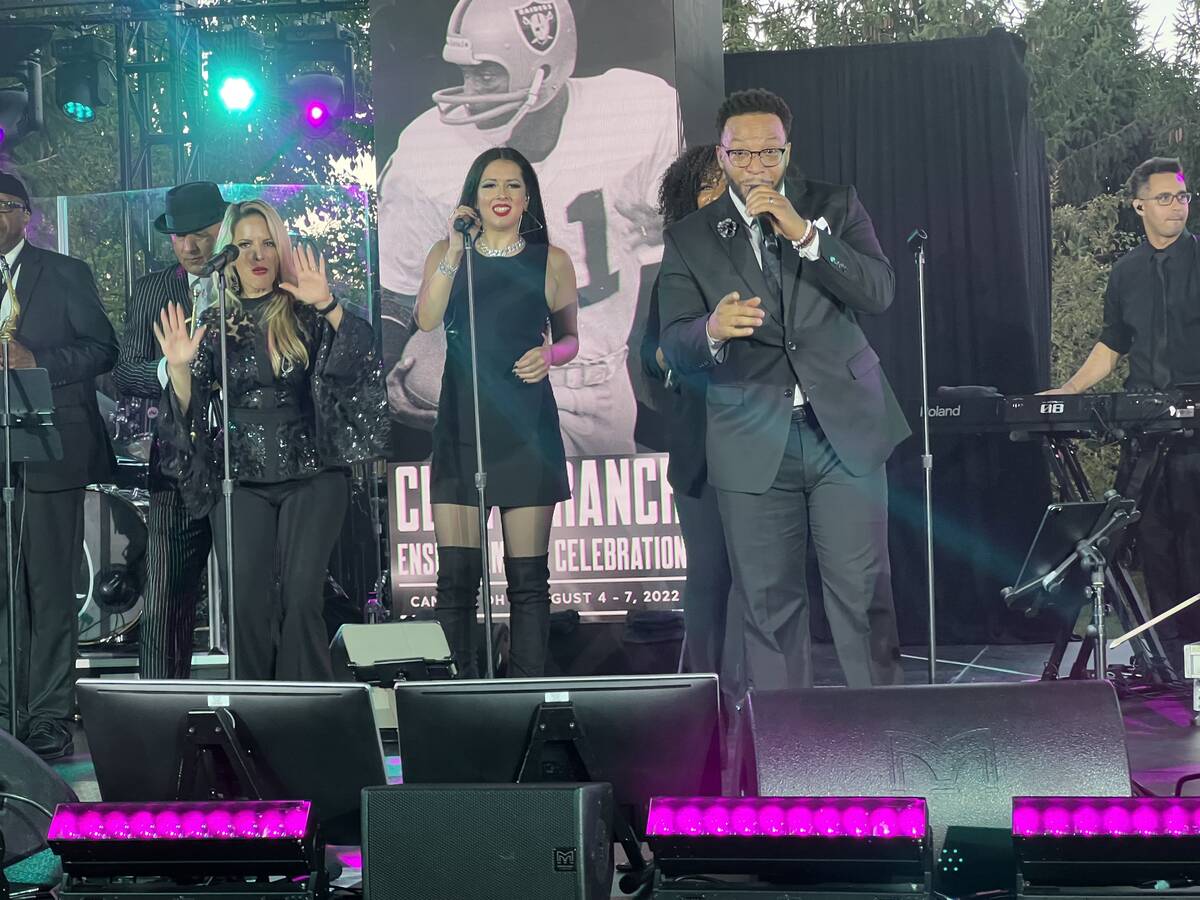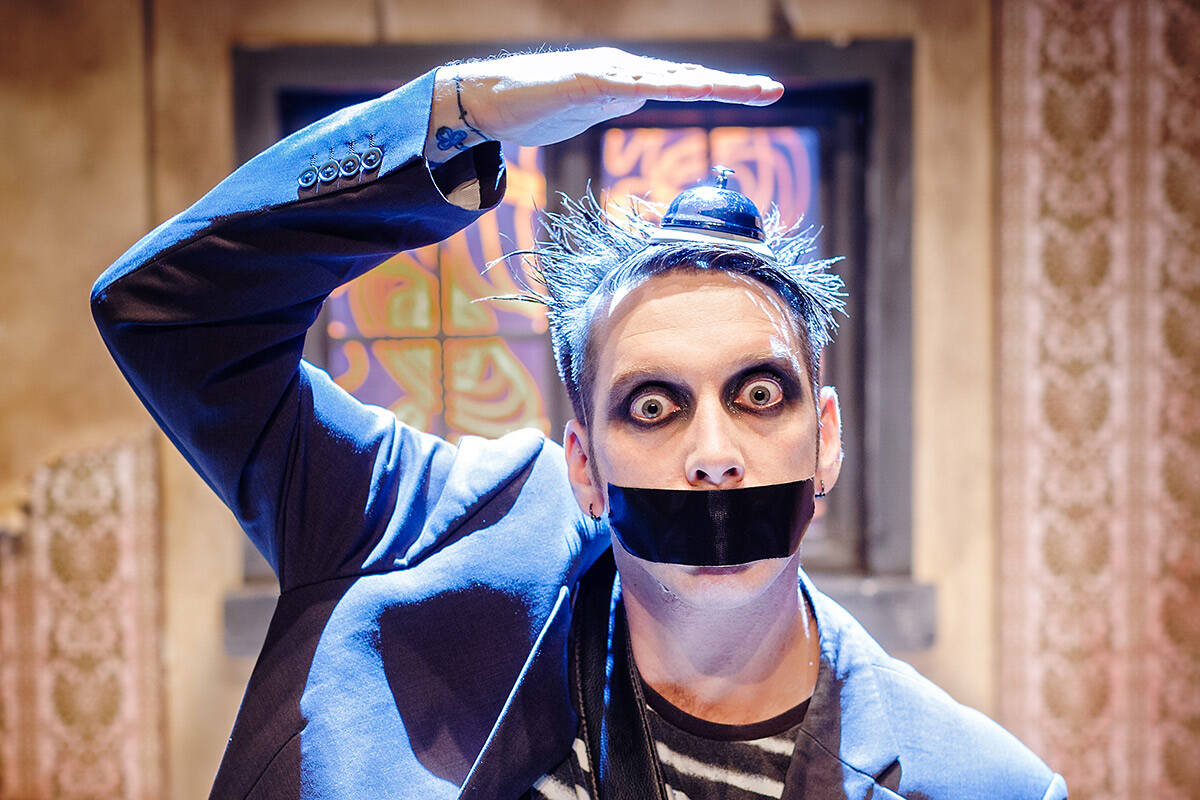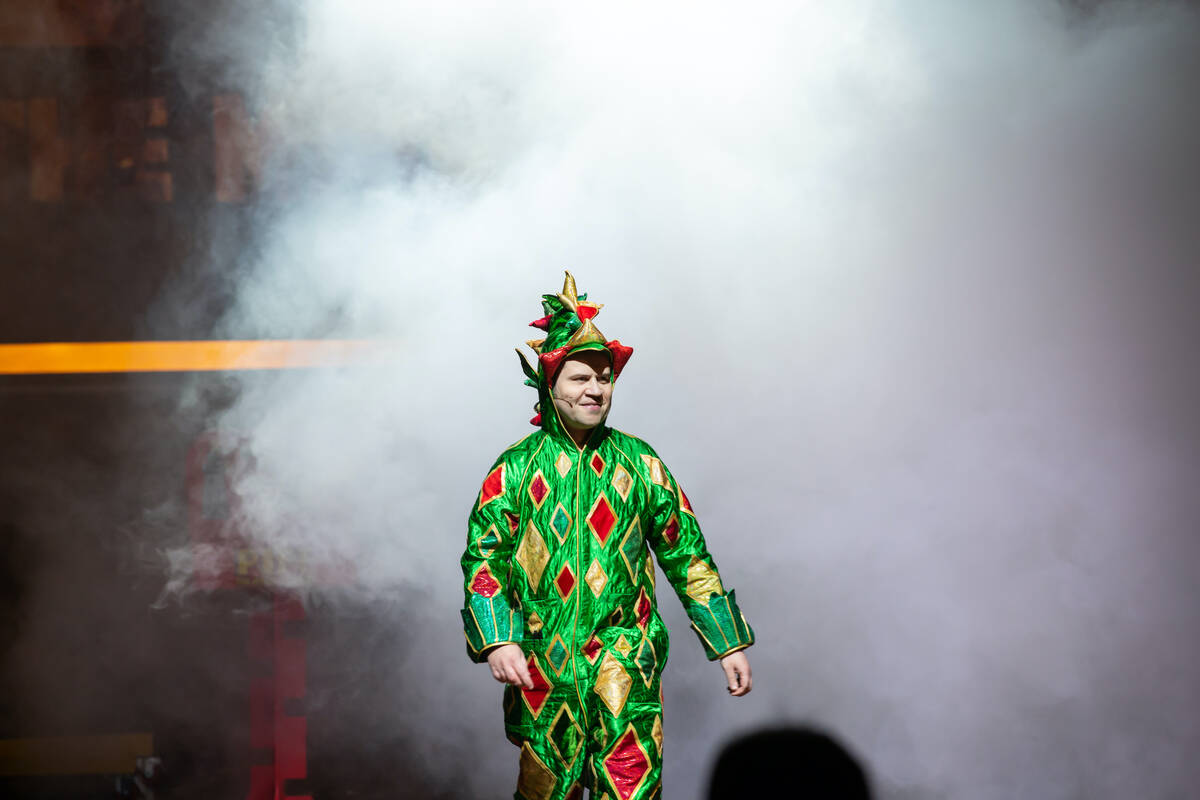 We've known of Rockie Brown's musical dexterity for more than a decade. But she's also displaying versatility in her scheduling.
Double-booked Sunday, Brown is missing her regular gig with David Perrico and the Raiders House band at Allegiant Stadium. Instead, she is being featured at Life is Beautiful. Brown's pop-rock band plays 4:35 p.m. at Rolling Stone Stage, named for the magazine and festival's majority investor.
Consider this an excused absence from the usual Raiders gig.
"Yes, they are on the same day. Who would have thought?" Brown says with a laugh. "It's the first home game of the season, and I'm not there because Life is Beautiful is overlapping. But you know, it's all good."
Brown has become a ubiquitous and popular performer in Las Vegas dating to the early-2010s. We caught her originally with her horn band at the OG Sand Dollar Lounge on Spring Mountain, a midnight Monday show for a crowd filled with Vegas musicians.
Since, Brown has performed in a variety of lineups and genres (including a role as a strolling opera singer at St. Mark's Square at Grand Canal Shoppes at The Venetian). Brown is currently a member of the rock-cover band Velvet Elvis on Fremont Street, in regular rotation at Delilah at the Wynn, and also in the vocal lineup for the Raiders' band.
Brown expanded her vision after meeting the man who today is her beau, the master musician and producer Jason Tanzer. "Everything kind of changed for me," Brown says. "I wanted to expand as an artist, and I just resonated with him. I wanted to be more of a rock star."
Of her own namesake band, Brown says, "We're going this Fleetwood Mac with this thing," referring not to the iconic band's sound, but its interlocking relationships. It's Brown on vocals, Tanzer on guitar, joined by married couple Ashley Reeve (bass) and Chris Reeve (drums).
Chris tours with Avril Lavigne, Tom Morello of Rage Against The Machine. Ashley has backed Cher and Adam Lambert. They also founded the corporate cover band 80's Night.
Brown issued the single "Blink of an Eye" in May. That song is Sunday's set list, truncated to fill a 30-minute appearance.
"We've tried to just jam-pack as many of our bangers in there as possible," Brown says. "It's a short amount of time, but there is an arc to the show, and it's going to be super-high energy."
LiB's Vegas outreach
Brown's is joined on the LiB schedule by the budding Vegas punk band Pure Sport at Rolling Stone Stage at 4:40 p.m. Friday. The triumvirate of Jared Scott on bass, Justin Tejeda on guitar and Gage Walker on drums prevailed at the LiB Rising Stars competition of local bands Aug. 18 at The Space.
As has become tradition, Vegas arts companies and headliners pepper the annual festival. Flamingo comic-magician Piff the Magic Dragon performs at 5:45 pm. Sunday on Fremont Stage.
Piff gets 10 minutes. Enough time to fire Mr. Piffles into the crowd from an air cannon.
"Whoever catches him wins a prize," Piff says. "The prize may or may not be Mr. Piffles."
He's joking.
Newly relocated MGM Grand headliner Tape Face is the festival's rare non-verbal performer, taking Fremont Stage at 6:45 p.m. Friday. Sam Wills and Christina Balonek (as comic sidekick Phyllis Vanillis) have performed through MGM Resorts' cybersecurity crisis.
Formerly at Harrah's, the Tape Face show opened Sept. 1 and had logged a week before systems started going down. The comic performer House of Tape at Underground Theater 7:30 p.m. daily, dark Wednesdays.
Elsewhere, the schedule for Strip favorites at this weekend's event:
— A medley of Cirque du Soleil shows, 7:25 p.m. Friday, Downtown Stage.
— Sahara Las Vegas male revue "Magic Mike Live," 7:50 p.m. Saturday, Downtown Stage.
— Luxor's Blue Man Group, in a special performance with BLOND.ISH 10:30 p.m. Saturday, Fremont Stage. It's a reunion of these respective acts, who also teamed at LiB five years ago.
— MGM Grand headlining dance team Jabbawockeez, 7:25 p.m., Sunday, Downtown Stage. It is the Jabbas' first LiB performance since 2013, the event's first year.
LiB's head of music and live performances Craig Nyman has unique interest in the Cirque performances. He helped arrange the "Love" performance with Las Vegas Philharmonic in 2014, and worked on several Cirque productions in his days as a Vegas PR rep. "Viva Elvis" at Aria was his last Cirque account.
Nyman says the LiB entertainment schedule is an embrace of Vegas' originality. He says the collection represents "some of the greatest entertainers on the planet." The veteran festival official says, "We've had some only-at-Life is Beautiful moments, and what better way to celebrate than to bring in a wide variety of Strip entertainer to help us celebrate this milestone."
"O" how time flies
Cirque du Soleil's majestic "O" at Bellagio, celebrates its 25th anniversary on Oct. 15. The show owns the distinction as the first Vegas show to ever open with a $100 ticket.
"O" the second in a trifecta of Cirque productions marking anniversaries this year. "MJ One" turned 10 in June. "Mystere," the original Cirque resident show on the Strip, is 30 on Christmas Day.
Cool Hang Alert
Gilley's at Treasure Island (just down from Mystere Theatre) hosts Scotty Alexander 8;30 p.m. through Thursday; "Bluegrass & BBQ With Whole Hog at 5 p.m. and Rob Staley at 10 p.m. Friday and Saturday. Staley runs "Home Grown Sundays" at 8 p.m. Sunday. Go to treasureisland.com for intel.
John Katsilometes' column runs daily in the A section. His "PodKats!" podcast can be found at reviewjournal.com/podcasts. Contact him at jkatsilometes@reviewjournal.com. Follow @johnnykats on X, @JohnnyKats1 on Instagram.