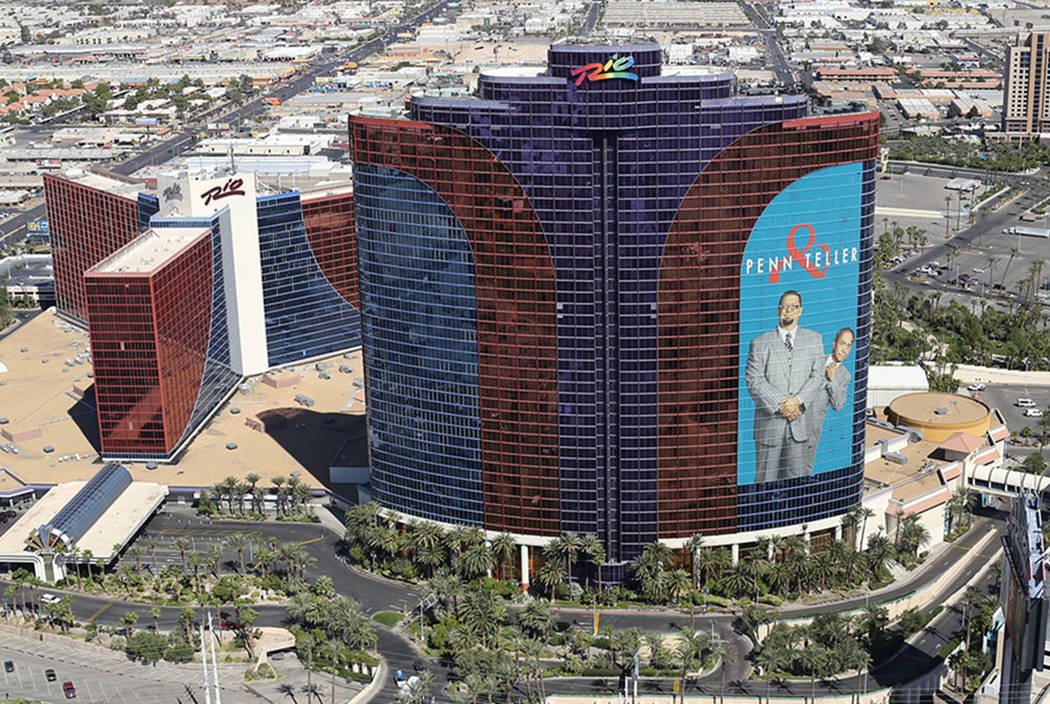 The Kats! Bureau at this writing is the MGM Grand Garden Arena, site of the weigh-ins for Saturday's Canelo Alvarez-Julio Cesar Chavez Jr. bout at T-Mobile Arena across the street. Among the ringside announcers for this men-in-briefs ritual is noted fistic commentator Mario Lopez, who drew a cascade of shrieks (the happy kind) from females in the arena.
Fans lined up for hours, the crowd swelling to more than 10,000, for the opportunity to see Canelo and Chavez tip the scales. The clear majority are wearing scripted "CA" hats, T-shirts and other Canelo-related gear. He is clearly the fan favorite, and also about a 6½-to-1 pick, to win.
One question about weigh-ins: Why do we still using these old, sliding scales from like the 1930s? With all the video technology available today, some sort of wild LED readout of "164.5 POUNDS!" with smoke and strobes and thumping dance music seems fitting. Pitbull it up, in other words.
Just thinking out loud.
More from the scene:
Rio makes waves
Dark since "Rock of Ages" closed on Jan. 1, the former Crown Theater at the Rio has landed a new show: "Wow Splash," a lavishly produced show with a title and description reminiscent of Jeff Kutash's famed "Splash" at the Riviera. This intriguing stage show is reportedly moving into that venue this summer. July is the target time for previews.
The show has most recently played the Isrotel Theatre in Eilat, Israel. The production incorporates 3D animation, giant sets, and an open pool where performers dive and splash about. From the hotel website: "Some thugs fight when suddenly a fire extinguisher erupts washing the stage in water."
Dang. They should have called this show Wet 'N Wild, another title familiar in Vegas.
The Rio showroom has a long and varied history as home to Danny Gans, "At the Copa" starring David Cassidy and Sheena Easton, the legendary Prince residency, "MJ Live," "The Rat Pack is Back," "Duck Commander Musical," and finally, "Rock of Ages." It's been latent for a long time, but with "Splash Wow," the drought is over.
Fantasy's 7,000th
The adult revue at Luxor recorded that landmark at Luxor's Atrium Showroom on Thursday night. "Fantasy" remains a hit in a hotel that sells upward of 5,000 tickets on peak nights for many of its stage shows (including Criss Angel's "Mindfreak Live," Carrot Top, Blue Man Group). Producer and choreographer Anita Mann, who opened the production in 2000, plans to add three new acts for the show's 17th anniversary in October.
HRC honors Nadal
The Human Rights Campaign (HRC) will honor Cirque du Soleil Senior Vice President Jerry Nadal with one of its community Equality Awards awards at its 12th annual gala Saturday at Aria. Other honorees include Phyllis James of MGM Resorts International; John Saska of Findlay Cadillac and Scott Ramer of Findlay Honda Henderson.
Nadal has lived in Las Vegas since 2003, when he was hired to help develop "Kà" at MGM Grand. He and his husband, Caesars Entertainment Director of Entertainment Gene Lubas, were married in August in Laguna Beach. In 2007, they adopted twin boys — Harrison and Wilson — at birth.
"We have made great strides, culturally, in that Gene and I have adopted kids and are legally married," Nadal says. "I never thought I would see that in my lifetime. The work that the HRC has done has made it possible, and civil rights are more important than ever in our current political climate."
Rita Wilson 'Unplugged'
Rita Wilson, an award-wining actress ("Sleepless in Seattle," "Runaway Bride," "My Big Fat Greek Wedding," and wife of Tom Hanks for 29 years, is also an accomplished singer and songwriter. Wilson is scheduled to join Aaron Benward and his band at "Nashville Unplugged" at 8 p.m. Saturday at Mizuya lounge at Mandalay Bay.
Wilson has released two albums: "AM/FM" in 2012 and her eponymous album in 2016. Hanks himself might turn up, too, so I understand.
John Katsilometes' column runs daily in the A section. Contact him at jkatsilometes@reviewjournal.com. Follow @johnnykats on Twitter, @JohnnyKats1 on Instagram.