Wynn's 'Awakening' retooling amid sluggish sales
Updated February 14, 2023 - 4:25 pm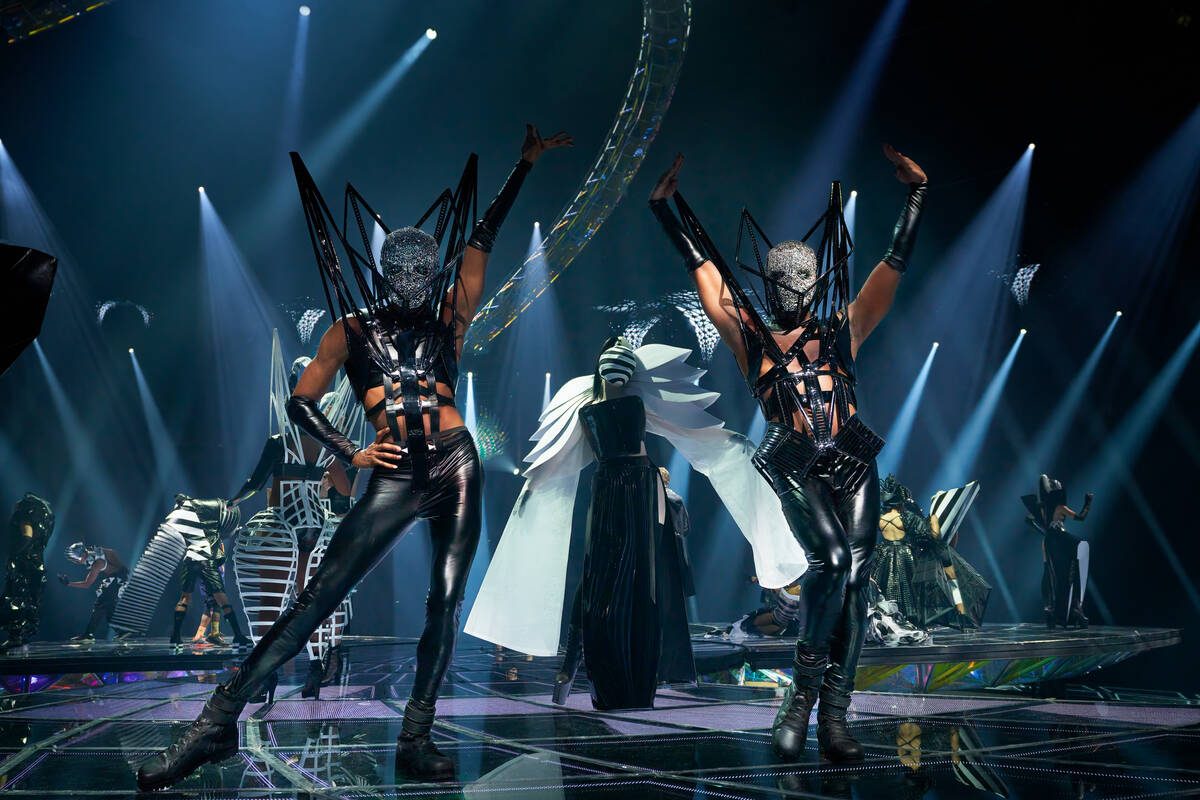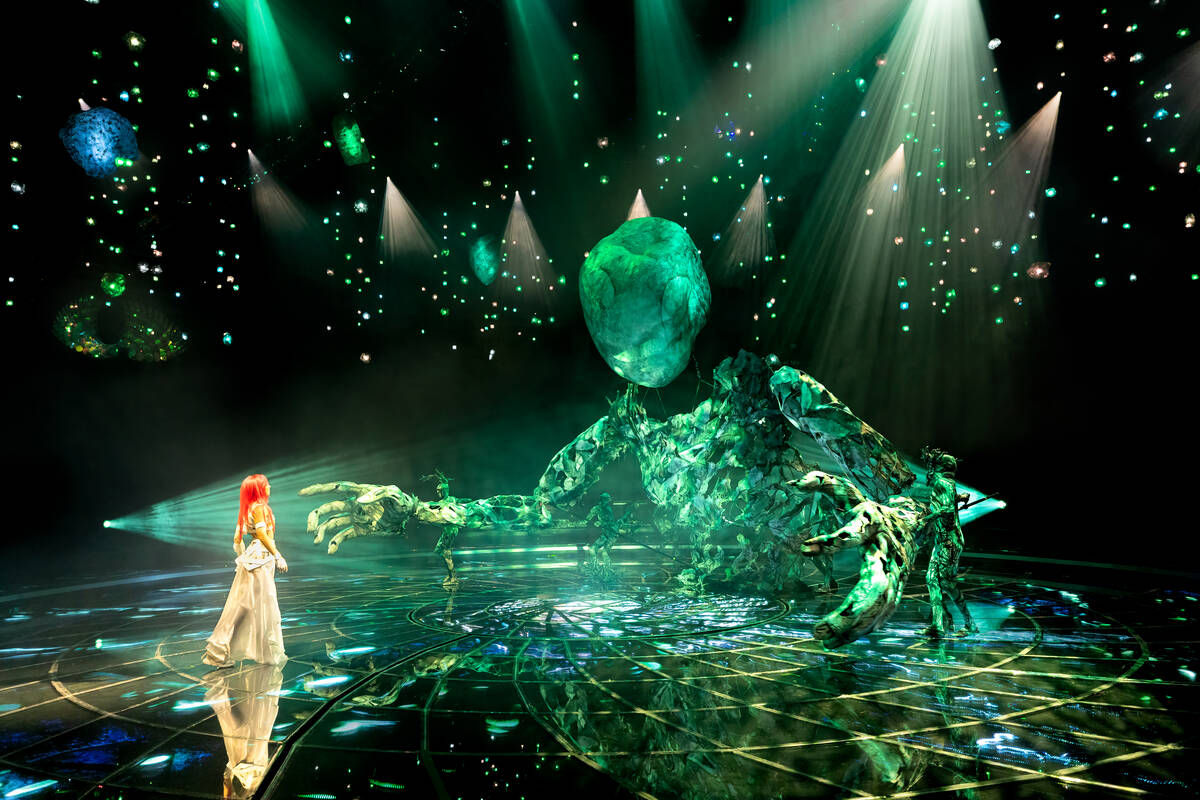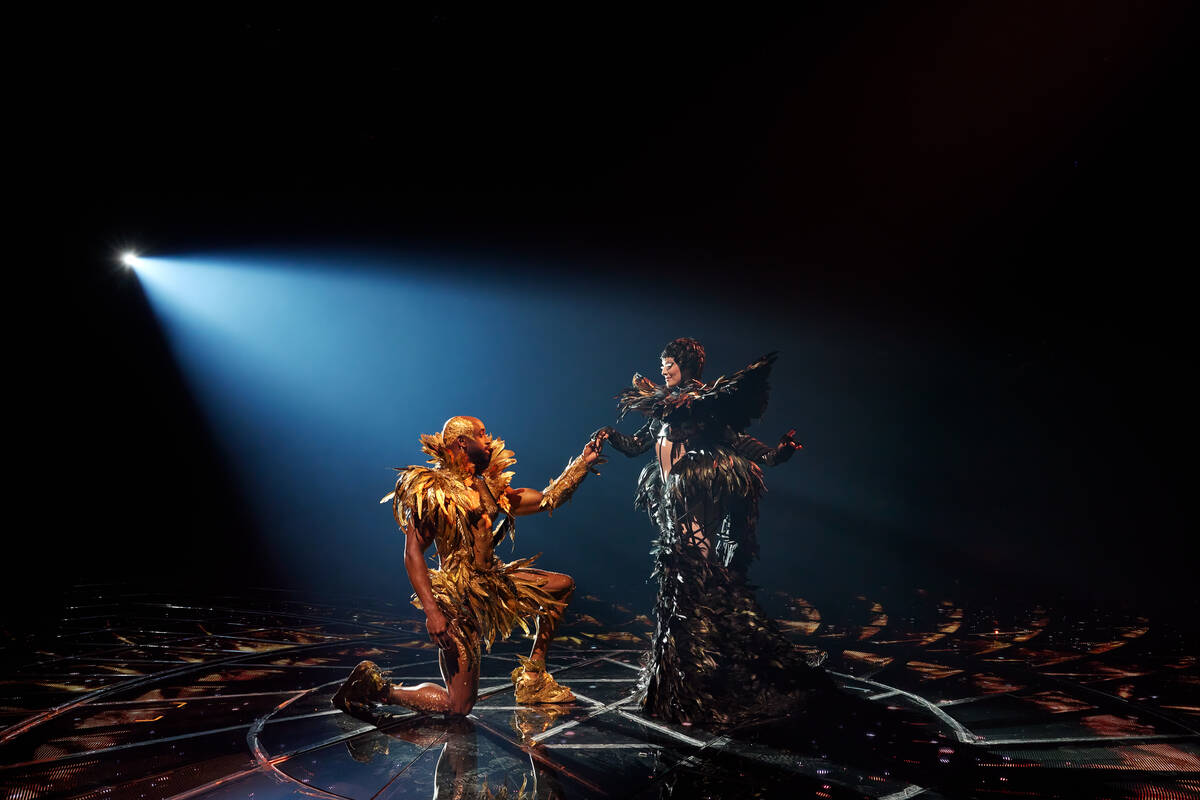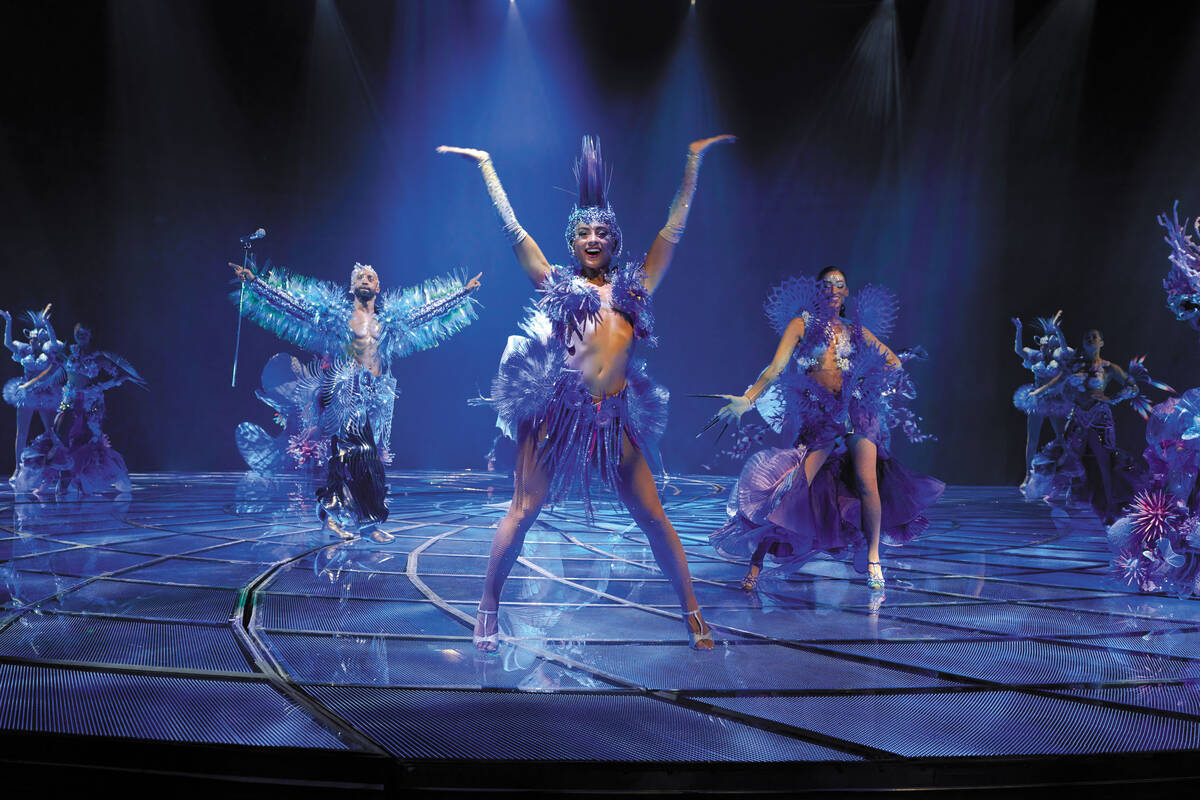 The awakening is, it's not 2005 anymore.
Those were the days, eh? You could open a big production, withstand early misfires, internal combustion and external criticism, right the ship and ride the wave … for 15 years.
There was more time to get it right when "Le Reve" opened at Wynn Las Vegas. This show was not always a darling of the Strip. It required some considerable ratcheting from its dark beginnings. But that production was afforded upwards of a year to get where it needed to be.
Back then, there was no worry of snapshot verdicts or videos of sparse houses being sent around social media.
"Le Reve's" replacement, "Awakening" has no such advantage. Producers of Las Vegas spectacular at the old Le Reve Theater (renamed Awakening Theater) went to work on the show over a two-week "dark" period ending Jan. 31, less than three months after its Nov. 7 premiere.
Co-producer Baz Halpin says one of those weeks off was already scheduled. That's some fortuitous timing. The dark period was spent wisely on retooling segments of the production.
Halpin and his production teammates are preaching patience as they work on "Awakening."
Halpin has produced splendor on the Strip previously. He designed Cher's show at the Colosseum at Caesars Palace in 2007-2008, and Katy Perry's "Play" currently running at Resorts World Theatre.
"Like any Vegas show, and I think every show, goes through these sort of evolutions," Halpin said in a recent phone interview, in which he was joined by co-producer Bernie Yuman. "And I think every Vegas show is built to take on these evolutions. So this is our first step of an evolution. We're quite pleased with it."
That evolution worked for "Le Reve," of course. And Criss Angel didn't course-correct "Believe" at Luxor overnight, yet he wound up with a decade-long run at the resort. Even the the grandaddy of Cirque shows on the Strip, "Mystere," took several months to sell out at Treasure Island.
But other shows that did manage to make fixes on the fly never fully recovered.
"Viva Elvis" and "Zarkana," both at Aria, were leading examples. They improved over time, yet couldn't turn a profit and closed (the great Aria theater has been turned into convention space). Cirque of course learned an expensive lesson in the Vegas market appetite with its "R.U.N" experiment at Luxor.
In its measured retooling,"Awakening" has returned with an entirely new Water Realm scene (so convincing the show should issue snorkels to ticket-holders) and new music from brilliant composer Brian Tyler.
"Brilliant" is actually a word easily attached to this show, though former "Le Reve" cast members and devotees are reluctant to use it. "Awakening" remains a full-sensory entertainment experience. If anything, the production often paralyzes an audience member's capacity to follow the story arc of Light and Darkness's magical journey through three realms of light (Water, Earth and Air).
The audience follows the trio of thieves — IO, Bandit and Boo — while taking in in Michael Curry's masterful puppetry (the monster Nymph is sure to rattle the entire family), a series of well-presented illusions, Tyler's whimsical score, fantastic costumes and dazzling choreography.
Just taking in the theater's sound system, with external speakers built into each seat, is itself a uniquely Vegas experience.
There is clearly ample investment in the production, some $120 million. Paramount to this production's success is its fantasy-driven plot. That's why legendary actor Anthony Hopkins (who is legendarily close to Yuman) was hired to provide narration. When you enlist an Oscar winner to tell the story, the story stays.
"One of the big takeaways from the feedback was that the audience wanted more clarity in the story line, the importance of the Crystals (shards of Light that reside in the three realms, in this richly conceived plot) and how that developed," Halpin said. "So we threaded more detail throughout the show, for for those elements, in a way that I think brings a lot of clarity to the journey that the heroes go on."
Halpin and (especially) Yuman are confident audiences will be willing to spend 80 minutes and $125 per ticket ($159.15 with fees) on a night with "Awakening." The sense from here is that the marketing of the show will dictate its success. What happens inside the theater is amazing. Reaching a the crowd that will appreciate its artistry is integral to the show's evolution.
PR rep Michael Weaver, also in on the chat with Halpin, said, "We have a major digital marketing push behind the show."
Push away, we say.
"I think it's about getting the word out there, right?" Halpin said. "We have a great show. The feedback from audiences as they come out of the theater is overwhelmingly positive." No argument there. "Awakening" leads the league in transfixed audience members filing out of performances.
As he spoke, Halpin seemed to be giving himself a pep talk for the future of "Awakening."
"I believe in what we're doing. I believe in the show. I believe in the marketplace," the veteran entertainment visionary said. "As we know, Las Vegas is a is a town with an abundance of options for your entertainment in the evening. So it's really about making sure that we get out there and let everybody know that this is the best show in town to come see."
Cool Hang Alert
How about some Rita Lim from 7 p.m.-10:30 p.m. Sundays at Tuscany's Piazza lounge. There seems no limit to the music Lim and music director/keyboardist Dave Siegel can perform live. We have requested some Irving Berlin, followed by the '80s band Berlin, at the next show. They can play that medley. No cover for this favorite Cool Hang.
John Katsilometes' column runs daily in the A section. His "PodKats!" podcast can be found at reviewjournal.com/podcasts. Contact him at jkatsilometes@reviewjournal.com. Follow @johnnykats on Twitter, @JohnnyKats1 on Instagram.