Zak Bagans has a 'new' Camaro, one with a cultish history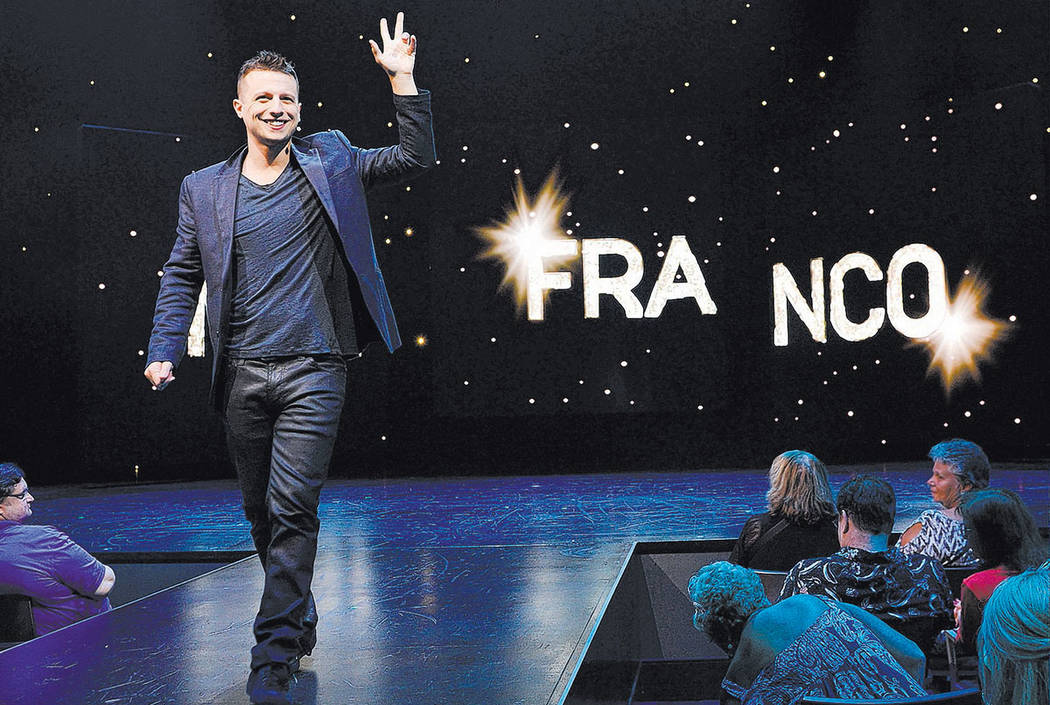 Look out: Zak Bagans is in collection mode. His latest acquisition is classic car with a past as dark as its paint job.
The owner of Zak Bagans' The Haunted Museum and host of "Ghost Adventures" on Travel Chanel has purchased David Koresh's infamous 1968 Chevrolet Camaro. The leader of the Branch Davidians parked the car at the cult's compound near Waco, Texas, throughout the 51-day siege by federal agents in 1993. On April 19 of that year, Koresh died along with about 70 followers and four ATF agents during a fiery raid of the compound.
Left behind was the vehicle the Fort Worth Star-Telegram once referred to as "Armageddon's Relic." During the siege, an FBI agent told the publication "(Koresh) often talks about his black Camaro, which is very close to his heart."
Koresh had restored the Camaro on the Davidian property and reportedly planned to use it as his getaway car. He even stamped DAVIDES 427 GO GOD on the engine block.
The car was seized by government officials, then sold to a wholesaler. It changed hands several times and was offered for sale by a consignment dealer in Phoenix this month for $61,995. The dealership didn't disclose the vehicle's disquieting history in listing the car's specs (Bagans says it now has 63,585 original miles).
Despite his vaunted negotiation skills, Bagans paid the full, listed price. "They wouldn't budge," he says. "I got so lucky. The dealer said he got higher offers after they sold it to me. They liked that I am putting it in a museum, where it belongs."
Last month, Bagans purchased a painting of Charles Manson by artist Ryan Almighty, who used Manson's ashes as the eyes. Bagans has also hired stunt performer and side-show artist John Shaw to perform at the museum — and look for a spin through the column with Shaw, too, soon enough.
What Works in Vegas …
Mat Franco, headlining at his eponymous showroom at The Linq Hotel. Franco celebrated his third anniversary at the hotel Friday night. Prior to the show, Franco and his crew made champagne and cupcakes … disappear!
Jam session
How we start it … @Halestorm @FSELV … pic.twitter.com/s9w7YhA630

— John Katsilometes (@johnnykats) August 26, 2018
Prior to Saturday night, I'd not known of the band Halestorm. But that hard-rocking outfit, fronted by vocalist/guitarist Lzzy Hale, drew about 17,000 to Fremont Street Experience. The performance was the latest in the FSE's free "Downtown Rocks" series at 3rd Street Stage at D Las Vegas .
"This is a dream come true!" Hale shouted at the masses, who partied with the zeal of a New Year's Eve show.
FSE President Patrick Hughes, who introduced the band, said of the show, "It blew my mind."
Mine, too. Hale is a real rock star. Amazing performance at any price; ridiculous for free.
That's @FSELV President #PatrickHughes meeting the masses @Halestorm show … pic.twitter.com/8g8zZKmcGY

— John Katsilometes (@johnnykats) August 26, 2018
Brady back at The Mirage
Whenever someone asks for a must-see show on the Strip, I say to catch Wayne Brady if possible. The abundantly talented Vegas vet (and host of "Let's Make a Deal," naturally) is back at The Mirage at 10 p.m. next Sunday.
Brady's career in town dates back to the oft-forgotten, MGM Grand Adventures Theme Park, which was open from 1993-2002. The park was where Brady performed in the daily "Grandmosphere" production and as part of a "Legends in Concert" lineup.
In an act that began as pure improv, Brady developed an Elvis Presley character he called Elvis Jackson. It was a crowd favorite during Brady's days at MGM Grand, from 1993-1995 (the park's site today is the Signature high-rise project). I have never seen that character, but Brady's fellow performers from those days said it was among the best Elvis impressions ever on the Strip.
Brody shines at Jewel
TV personality, professional DJ and Vegas frequenter Brody Jenner, celebrated his 35th birthday Saturday night at Jewel at Aria. Jenner is the son of then-Bruce Jenner and Linda Thompson (herself a Vegas fave) and is also, apparently, joining the revival of the MTV series "The Hills."
Jenner spun and hipped the hop for about 90 minutes, and the club presented him a cake decorated with a photo from his childhood.
Cool Hang Alert
Ryan Baker is a popular lounge/small-venue singer in town who favors the standards. I've caught him many times at Bootlegger Bistro, Tuscany Suites, Italian American Club — the usual haunts. He is performing his biggest show yet, "Big Band Crooners," at 8 p.m. Friday at IAC's showroom. Backed by a 17-piece band, Baker is plucking the best of Michael Buble, Harry Connick Jr., Dean Martin, Bobby Darin and Frank Sinatra.
Tickets are $25 (a mere pittance for such a show); go to iacvegas.com or call 702-457-3866 to make it happen.
John Katsilometes' column runs daily in the A section. Contact him at jkatsilometes@reviewjournal.com. Follow @johnnykats on Twitter, @JohnnyKats1 on Instagram.
Related
Zak Bagans brings 'Demon House' remnants to Las Vegas museum
Charles Manson's false teeth on display at Las Vegas museum
Haunted Museum sets candlelight vigil for opening tonight