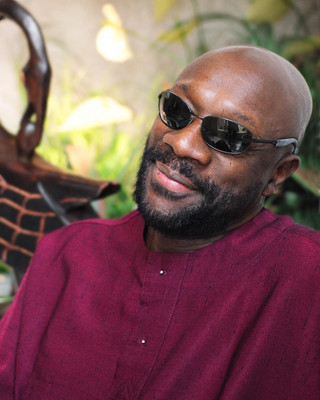 While news reports pitted Isaac Hayes and Scientology against the creators of "South Park," the longtime R&B star was deep in a bigger battle.
Hayes suffered a stroke right after he came offstage from a show in January 2006. "When I went backstage it hit me." Trying to greet a visiting NFL player, "I started babbling. … I was living in the hospital for about two weeks. I was out, man."
The biggest casualty was his memory. "I was blank. Couldn't remember nothing. But I just kept going, and eventually my memory came back."
Now, he says, "I'm doing better. The stroke is gone now. I'm coming back."
Part of that comeback includes an 8 p.m. show today with his 10-piece band in Texas Station's events center.
Hayes had to cancel a February 2006 show at Texas Station. It took a full year and "a lot of physical therapy" before he was able to return to the stage, but he toured for much of last year. Reviewers lauded the effort, but some wrote that Hayes still seemed frail and short of his old form.
However, the 65-year-old singer says he's well enough to have nearly completed a new album, his first in 13 years. He recorded in his home studio in Memphis and promises "a mixed bag" of his different musical phases over the years.
The now-infamous "South Park" savaging of Scientology first aired two months before Hayes' stroke. The episode was so ruthless that it was not immediately re-aired on Comedy Central, sparking allegations that primary target Tom Cruise had applied pressure through Paramount, part of the same Viacom corporation.
In March of 2006 came a statement from Hayes, a Scientologist, that he was giving up the "South Park" role of Chef, his biggest claim to fame since his Oscar in 1971 for "Theme from Shaft." The statement said "there is a time when satire ends and intolerance and bigotry toward religious beliefs and others begins."
The source of the statement was later questioned, since Hayes was in the throes of recovery. Even now he seems to struggle on the phone to assemble some sentences. Asked now if he really felt "South Park" went too far, the singer is noncommittal: "It might have been," he says. But, he adds, "It was fun doing it while it lasted."
People will get to see his face on a movie screen again by year's end. He just filmed a cameo in "Soul Men," a comedy with Samuel L. Jackson and Bernie Mac that derives its title from the hit "Soul Man," which Hayes and co-writer David Porter penned for Sam & Dave in 1967.
Hayes and Porter composed some 200 songs to fuel Stax Records and the "Memphis sound" in the 1960s before Hayes made his own bid for stardom. He reworked Burt Bacharach's "Walk on By" with offbeat rhythms and deep-sex vocals for a 1969 hit, then took pop culture by storm with the orchestral funk of "Shaft" two years later.
Hayes is friendly on the phone and manages a hearty laugh or two, despite having confessed from the beginning of the April 4 chat that he was saddened by ceremonies marking the assassination of Martin Luther King Jr.
On this, his memory is clear.
"I was almost there," he says, explaining that he was supposed to pick up a band member at the Lorraine Motel, where King was killed. But he and his wife shared one car, and his wife was using it.
He called the bandmate and told him he would meet him at the Stax Studios instead. "I went down to the studio and everybody was looking so grim-faced. 'You didn't know? Dr. King just got killed.'
"I would have been there."
Contact reporter Mike Weatherford at mweatherford@reviewjournal.com or 702-383-0288.
who: Isaac Hayes when: 8 p.m. today where: Dallas Events Center at the Texas Station, 2101 Texas Star Lane tickets: $29.50-$54 (547-5300)