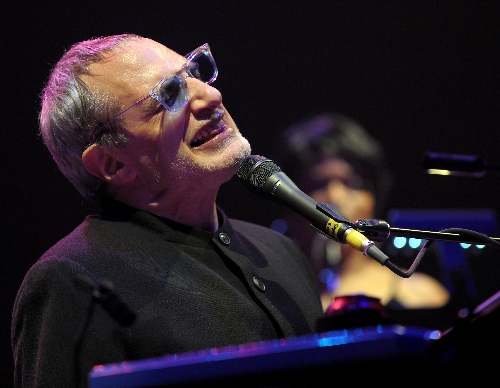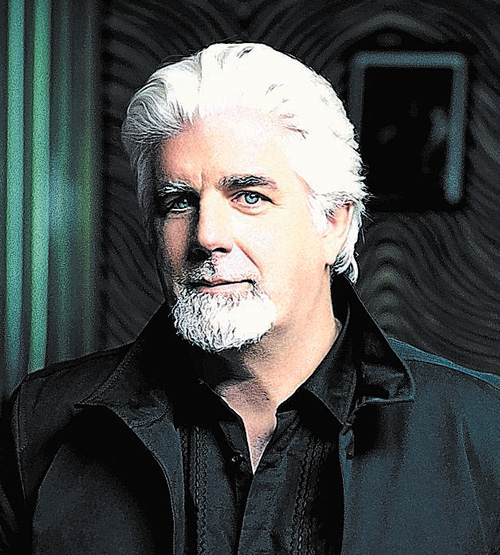 Hey Nineteen, that's Levon Helm.
Donald Fagen echoes his own Steely Dan hit when he talks about an unanticipated response to The Dukes of September Rhythm Revue.
The tour that wraps up at the Hard Rock Hotel on Saturday teams Fagen with Michael McDonald and Boz Scaggs; a trio of slick '70s guys delving into the rock 'n' soul they've loved along the way.
"These are all pretty well-known things — not that obscure — but the younger audiences just don't know them," Fagen says, sounding a bit like the "Hey Nineteen" narrator, frustrated that the object of his affections doesn't remember Aretha Franklin.
"I know there's some audiences that don't understand the concept, because a lot of them are younger," Fagen says (though he qualifies "younger" to mean 35 to 45).
"I know for a fact that a lot of them have no idea who The Band was. They're wondering why we're doing three Band tunes," he says of the rockers who had an FM presence with "The Weight" and "Up On Cripple Creek," but got wider attention too late with their Martin Scorsese-filmed farewell concert, "The Last Waltz."
Fagen is a friend of singer-drummer Helm and performed at "Midnight Ramble" concerts on his farm in Woodstock, N.Y. "I remember when 'Music from Big Pink' came out (in 1968), it was just a total revolution, really. The idea of what a rock band can be. That history is lost on a lot of people in the audience."
There are more familiar songs on the Dukes set lists circulating the Internet: The Beach Boys' "Help Me, Rhonda," the O'Jays' "Love Train" and the Grateful Dead's "Shakedown Street." But even those can be eyebrow-raisers for three singers linked by a polished, jazzy, downtown kind of sound. (Fagen explains of the Dead track, "It was kind of a minor hit in New York in the '80s, and I always liked the lyrics. We tried it one night and the audience loved it." )
"Hopefully people will become interested in some of the older music, some of the older R&B that's really great," the 62-year-old Fagen says of the shows that also include Chuck Berry and Ray Charles covers. "Most of the audience are just there to see a good band, and realize that, even if they're not familiar with all the tunes, they appreciate that it's really great music."
The Dukes don't ignore their own contributions to pop history, either. Fagen said he originally planned to give the Steely Dan hit "Peg" a rest this summer. But fans wondered why he and McDonald would miss a chance to re-create their vocal harmonies on the album version, so they worked it up at sound check.
The Dukes of September may reconvene or return to Vegas: "It could be the Siegfried & Roy of the 21st century," Fagen quips. And a live album or concert DVD seems almost inevitable. But don't look for the three veterans to actually sit down and write a new song together.
Fagen, in the early stages of his next solo album, says "the record business has vanished as far as we're concerned." He maintains he no longer can get the budget to record anywhere but a home studio.
"None of us could make a living from records anymore," he says. "If you don't look so good naked anymore on your video, you basically have no recording career in most cases."
Contact reporter Mike Weatherford at mweatherford@ reviewjournal.com or 702-383-0288.
Preview
The Dukes of September Rhythm Revue
8 p.m. Saturday
The Joint at the Hard Rock Hotel, 4455 Paradise Road
$39.50-$99.50 (693-5583)