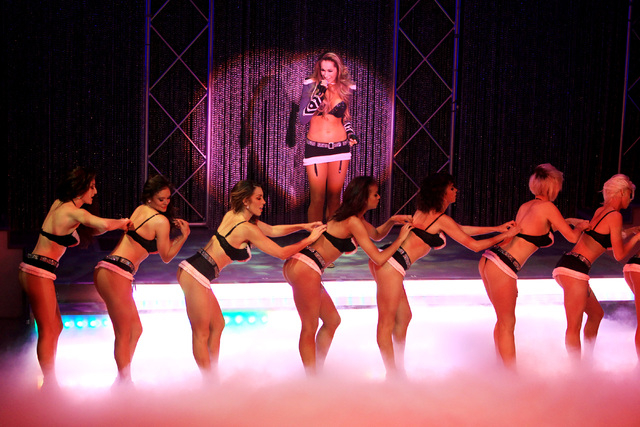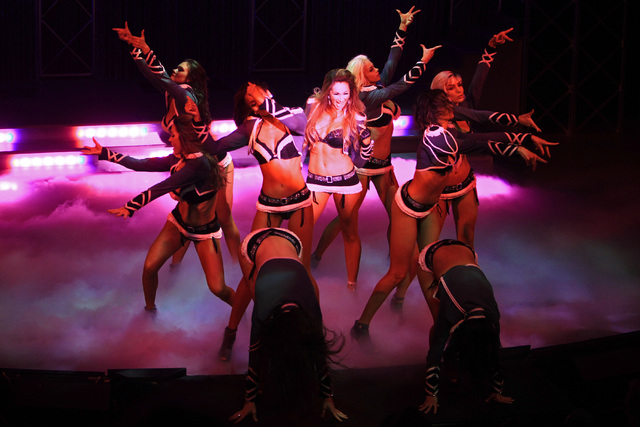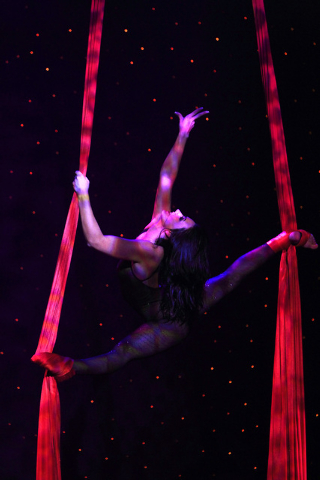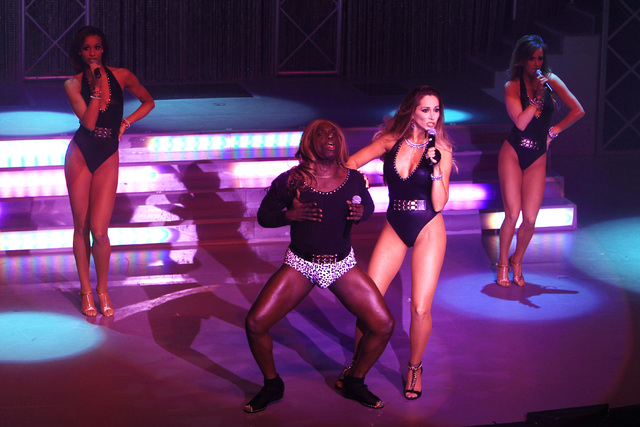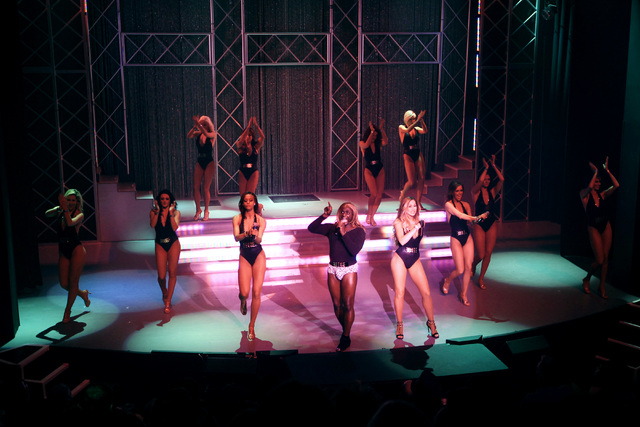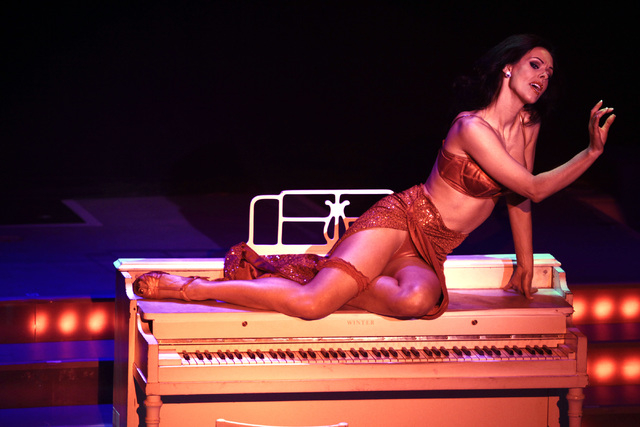 If this bed could talk, oh baby the stories it could tell about tucking in three hot lingerie dancers, every night for 15 years.
Then again, this is "Fantasy." The topless show that's more about being fun than erotic, even in the three-to-a-bed scene that's been one of its constants over the years.
The bed might say stuff more like, "Coop (Sean E. Cooper, in-house comedian) got in a good ad lib tonight."
Or, "Man, am I glad they don't make me listen to 'Man, I Feel Like a Woman' anymore."
Last week a special show invited back former dancers to celebrate the Luxor revue's 15th anniversary, no small achievement for any show that doesn't have Cirque du Soleil above the title. Still, the lower-budget "Crazy Girls" has lasted even longer, proving that if anything's as sure a bet as Cirque in this town, it's topless women.
"Fantasy" was fairly unremarkable when it opened as "Midnight Fantasy" in November 1999. In time though, producer Anita Mann and company figured out just the right balance of titillation and touristy corn pone — such as suiting up an audience recruit as Elvis — for a fine-tuned appeal to couples.
I've seen "Fantasy" so many times I indulged in some anniversary nostalgia of my own, looking at old reviews just to see how and when they got it right.
In 2000, I wrote that matching costumes and wigs turned the women into "interlocking droids, preventing them from asserting any individual sexiness or personality."
"Fantasy" went on to indulge all tastes in hairstyles, ethnicities and cup sizes, and ingeniously created an annual calendar that makes autograph-signing stars of its dancers.
By 2004, I noted that lip-syncing to a slinky phone-sex voice had given way to a singing host. A singer with a physique matching the dancers curve for curve, belting tunes at full "American Idol" throttle, has become a key ingredient.
Jaime Lynch has carried on the tradition for the past two editions. Beyond the heels and hair, she projects a sweetness in the crowd banter that epitomizes the show's nice-over-naughty tone.
By 2008, it was obvious "Fantasy" was "both a show and a booby show," with Cooper's broad clowning as James Brown or a white-faced Michael Jackson — "I feel like a Frosted Mini-Wheat!" — a big part of what made it "a variety show in disguise."
Those of the "Less Coop, more bump" camp will be happy to know his customary drag segment has been folded into a "Single Ladies (Put a Ring on It)" number reinforcing the talented cast's ability to multitask.
It would be a waste to use a recording when Lynch can sing "Roxeanne" while the dancers gyrate. Especially when she can stay out of the way. She starts "It's a Man's Man's Man's World," then yields the stage to Chloe Crawford's pole dance, then returns to finish the song.
I was also happy to see the anniversary show didn't have all the familiar faces (and bodies) on the alumni side of the stage.
The Cuban conga dance of Yesi Burgess breaks free of numbers that otherwise lean toward sameness. And the solo strip of dance captain Tracey Gittins has changed from female cop to Jessica Rabbit cavorting on a piano to Peggy Lee's "Why Don't You Do Right?," still proving the show can be sexy when it puts its mind to it.
In a mature, 15-year relationship like this one, it seems greedy to ask for more.
Contact reporter Mike Weatherford at mweatherford@reviewjournal.com or 702-383-0288.
Review
"Fantasy"
10:30 p.m. daily
Luxor, 3900 Las Vegas Blvd. South
$46.40-$68.40 (702-262-4400)
Grade: B