August 29, 2008 - 9:00 pm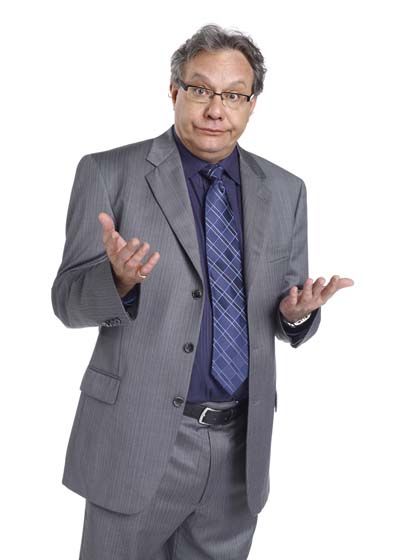 After a phenomenal two-year run, Lewis Black is ready for a vacation.
But after two years of campaign politics, he's even more ready for a break from the presidential election.
"I've lost the energy to pay attention — and it's my job," the comedian says with a laugh.
Black lined up shows at The Mirage on Saturday and Sunday in part because he turns 60 on Saturday, and "If you're going to celebrate 60, (Las Vegas) is the place."
And while he is not "a big birthday guy," Black wouldn't be doing himself justice not to celebrate his recent fortunes. His late-blooming career really only kicked into high gear in 2004, with his "Black on Broadway" HBO special and with the soaring popularity of "The Daily Show," where his "Back in Black" segments became a recurring feature.
His 2006 HBO special, "Red, White, and Screwed" cemented the sputtering, fuse-blowing comedian as one of the country's top social satirists and topical commentators.
Only now, people expect him to keep talking politics. And "this election has gone on so long that I'm exhausted. I don't know if we have the energy to even make it to November. I don't know if there's enough water to keep us hydrated."
For the early part of a phone interview, Black's voice is way more subdued than his amped-up stage voice.
"It's unbelievable. It's not an election, it's a sporting event. This new thing (the day of this chat, John McCain's not remembering how many houses he owns). You go, 'Seriously? This is what we're going to discuss?'
"Now it's just going to be watching two guys throwing punches in the ring," he says. "It's so off the track, and so wrong, so disturbing."
By this point, his voice has risen to more familiar levels. "And then to hear all of these pundits go, 'Well that's what an election is. It's gotta get tough.' "
And now it's up to the full yell: "It doesn't have to be about it! I'm sick of it. … At what point do you not admit we're kind of in, whether you like it or not, an emergency situation for some people? A lot of people have been forced into a red-line situation. Don't ignore it with your petty (expletive)."
He calms himself down and laughs at the notion that in some ways, he's addressing the issues more than the candidates. He has stage routines about the mortgage meltdown and alternative energy. "I'm kind of talking about the kinds of things I'd like to hear them talk about."
But his new comedy album, "Anticipation," features nonpolitical riffs on golf, how he lost his virginity, and Christmas in Vegas. And the book released earlier this summer, "Me of Little Faith," brings up partisan politics only when they intersect with comic essays on religion.
He says it's a coincidence that he was writing his book while Bill Maher was readying his new documentary, "Religulous," which also explores the theory that religion does more harm than good.
"I can tell you we didn't plan it," he says. "If you're talking about certain issues, religion becomes part of the mix. It's probably where we would both end up. But to do it at the same time, who knew?"
Black says very little of either the essays or the comedy album will be repeated this weekend at The Mirage. "It's really the next act, complete with the rough edges that brings to it."
That's prolific, but in the past three years, Black has done three films, two comedy albums, the book, his Comedy Central series "Root of All Evil" and even a History Channel documentary, "History of the Joke."
"It's really been a run," he agrees. "Hopefully, November and December will be kind of a break. I'm going to take some needed rest."
Unless, of course, something that happens in the course of his 60th birthday celebration does not stay in Vegas and ends up on YouTube. If "the footage is really good, then all of a sudden November and December will be full."
Contact reporter Mike Weatherford at mweatherford@reviewjournal.com or 702-383-0288.
PREVIEW
Who: Lewis Black
When: 10 p.m. Saturday and 9 p.m. Sunday
Where: The Mirage, 3400 Las Vegas Blvd. South
Tickets: $77 (792-7777)