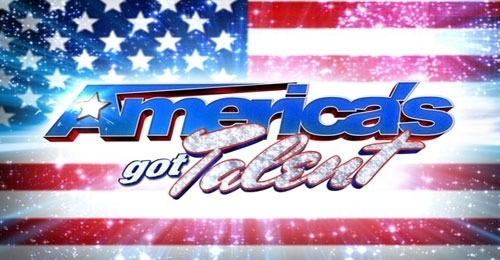 "We are the bad boys of hand balancing," the KriStef Brothers proclaim on "America's Got Talent."
That statement assumes there are good boys of hand balancing, a concept I doubt has occurred to many people who don't work on the Strip.
So I figure that saying it makes the KriStef Brothers the very definition of next-generation Las Vegas performer.
If you have watched the NBC talent show this summer you have seen the Brothers, who aren't really brothers but childhood friends Kristofer Saly and Stefan Liden.
They do a comedic take on the acrobatic balancing usually taken very seriously in Las Vegas shows. Competing last month, they dressed as ballerinas and dropped one other performing to sappy Bryan Adams.
Talking to them on the phone, I realized Cirque du Soleil has been in Las Vegas so long that maybe the snake is eating its tail.
Twenty years ago, "Mystere" introduced the dramatic sight of two bald guys slowly spinning on a dome and hoisting each other into gravity-defying positions.
It's still impressive to people who live places that don't have eight Cirques plus "V — The Ultimate Variety Show" and "Le Reve," where Saly and Liden have done a similar version of that act.
"You've seen us do the slow kind of deal," Liden says. "We've really been hired to do the old traditional slow kind of Cirque du Soleil-esque hand balancing. We've been doing that for just years, now we're trying to break through, break out of that (stuff) and make our own stamp on it."
Their inspirations are "South Park" creators Trey Parker and Matt Stone, not doing their balancing, as Liden says mockingly, because "a spirit in the sky comes and touches our soul with an umbrella, a mysterious mystical power."
You can see parallels to the way Cirque gradually reinvented the circus as we used to know it, the one with animals and people wearing sequins. I'm not sure hand balancing has gone stale enough to need reinventing. But if it does, the KriStef Brothers — who compete on TV again Tuesday — are the logical guys to do it.
Both their parents were performers. Saly's still work offstage for Cirque. Liden's mother Eva was a showgirl in "Jubilee!" and "Enter the Night."
"We were literally the last of the breed to see how Vegas operated back in the day … when backstage partying was still going on," Liden says.
"It was very natural to us, the whole thing of being backstage. It was second nature," Saly adds. "Now in shows you can't even bring your kids backstage."
The Chaparral High School alumni (only Saly graduated) have been bad boys since they really were boys of 10 or 11, swinging on things and acting "like wild animals," Liden says.
Whether they go the distance, the two think "America's Got Talent" has defined them enough to keep them working on their own terms.
"Now we're actually allowed to blow up because we've obviously had some kind of obvious forum for this. They're not just buying a hand-balancing act, they're buying the KriStef Brothers personality. A total package," Liden says.
At least in one area, he vows to keep an old-Vegas tradition alive: "We're the party guys who do a great act and will hang out after the show and just be straight-up dudes with you."
Contact reporter Mike Weatherford at mweatherford@reviewjournal.com or 702-383-0288.