Las Vegas saw rise of big stars in new venues, closings of longtime favorites in 2016
January 1, 2017 - 6:59 pm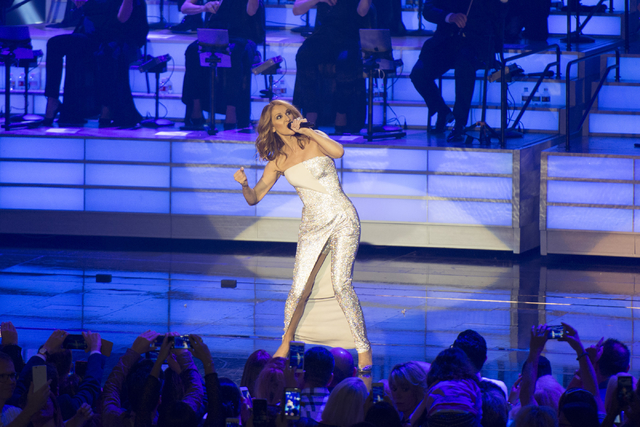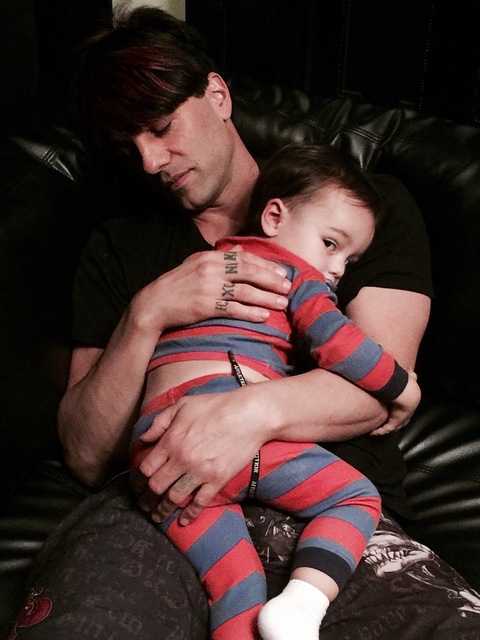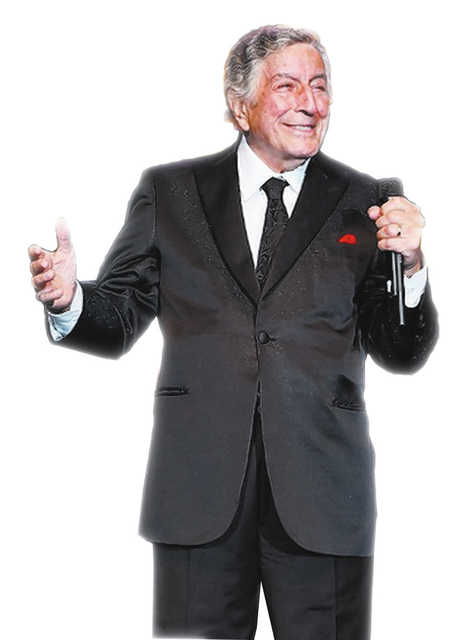 Shirtless men and feathered showgirls dripping Swarovski crystals. Quintessential Las Vegas. But in 2016 you found them at Jennifer Lopez shows, not "Jubilee."
The past year seemed to set off a tectonic shift, but in a one-way direction. You still get the feather show, but now it's part of Lopez's custom concert showcase "All I Have." J-Lo was part of a larger rush of concert stars to big venues, as the time-honored "Jubilee" and other long-running titles bowed out.
That shift from shows to stars, and the closure of so many shows in one year make you wonder if Las Vegas entertainment is undergoing a permanent realignment.
Here are the top 10 developments in the show scene.
1. Big venues need big stars — To fill new venues such as the T-Mobile Arena and Park Theater, promoters had to end the early retirements of George Strait, to play the T-Mobile in 2016, and Cher, to play The Park in 2017. The "residency" model included home-run Planet Hollywood showcases for Jennifer Lopez and Lionel Richie.
2. So many shows closing — This weekend brings the curtain down on "Rock of Ages" and "ShowStoppers," just two of the year's noteworthy closures. Any year will bring misguided enterprises such as "Twisted Vegas" or "Cherry Boom Boom." But when you get to 17 or more closings, from favorites such as "Jersey Boys" to logical bets such as "America's Got Talent" winner Paul Zerdin, the trend seems more in direct relationship to No. 1 on this list.
3. Jan Rouven arrest — A steady five-year climb for the Tropicana magician ended abruptly in March with Jan Rouven's arrest for possession and distribution of child pornography. Despite a defense attorney's promise that he was "looking forward" to clearing the magician's name, Rouven pleaded guilty in November. He awaits sentencing in March.
4. Adieu, "Jubilee" — Standing apart from the pack of show closings, Bally's "Jubilee" had special significance because, as one of its creators put it, "Shows like this don't exist anymore." The February closing of the 34-year-old spectacle severed the last authentic tie to classic Las Vegas.
5. Celine triumphant — It was Celine Dion's manager-husband Rene Angelil's love of Caesars Palace that led to her pioneering star residency in 2003. After throat cancer claimed the 73-year-old Angelil in January, the hotel hosted a public memorial celebration of his life and career. And in October, the star marked her 1,000th show in the Colosseum at Caesars Palace.
6. Tony Bennett's 90th — Las Vegas has been a second home to the suave crooner since 1960. You can forgive the city's eagerness to get a jump on his Aug. 3 birthday by making him the focus of the Power of Love gala in May. During the week of his actual birthday, Bennett returned to headline a private bash for the 50th anniversary of Caesars Palace.
7. Broadway bound — The Strip is, at least for now, bereft of resident Broadway musicals. But the road will go the other direction in the spring, when "Bandstand" opens on Broadway with songs by Richard Oberacker, conductor of "Ka" for Cirque du Soleil. "Bandstand" songs were field-tested in the ongoing Composer's Showcase, a testament to the strength of the Las Vegas-based creative community.
8. Criss Angel's call to action — After learning in late 2015 that his 2-year-old son had leukemia, Angel organized the inaugural HELP (Heal Every Life Possible) benefit to fight pediatric cancer in his Luxor theater in September. Angel also refashioned his show into "Mindfreak Live," creating a space in it to spotlight his new cause.
9. 'Nappytabs' come home — Napoleon and Tabitha D'umo met as UNLV students in the '90s and went on to show their choeography on high-profile TV shows such as "So You Think You Can Dance." But 2016 brought them back to the Strip, as director-choreographers of Jennifer Lopez's splashy "All I Have," and as contributors to a 10th-anniversary makeover of Cirque du Soleil's "Love."
10. Field of dreams? — The Academy of Country Music reached a new peak with April's three-day Party for a Cause, augmenting the TV awards show with benefit concerts by Carrie Underwood, Kenny Chesney and Dierks Bentley. But then the ACM's longtime president abruptly resigned, and the awards still don't have a return date for next year. A second Rock in Rio festival is equally unlikely to liven up the Las Vegas Festival Grounds at Sahara Avenue and Las Vegas Boulevard next year.
Read more from Mike Weatherford at reviewjournal.com. Contact him at mweatherford@reviewjournal.com and follow @Mikeweatherford on Twitter.