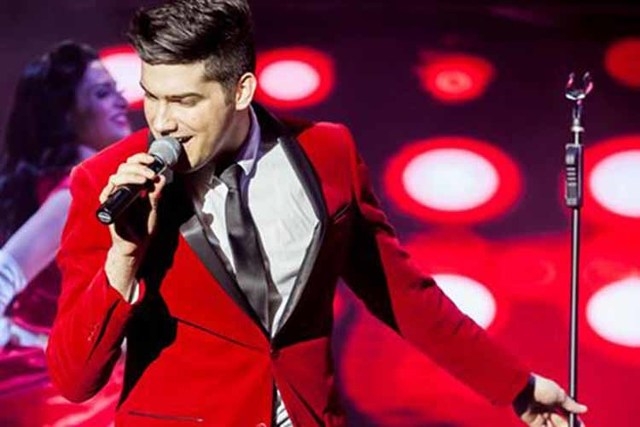 It's no surprise that a show you probably didn't know about closed. But maybe someone who was in it will create a better one someday.
Not to pressure the stars of "Piano Man," an ill-advised tribute to Elton John and Billy Joel which came and went quickly at the V Theater. It was a learning curve for young producer Ethan Walker, who was gracious enough to not oppose a review even though he volunteered it was only "30 percent of what it needs to be" after three weeks.
Walker was back in his native Australia last week. But venue operator David Saxe said the producer had decided the other 70 percent was beyond hope with the meter running. If he didn't like it, Saxe said he asked, "Then why are you doing it?"
The new-to-Vegas producer seemed to have better luck with his touring "Ireland — the Show." Since Walker had been a professional Irish dancer, you have to assume he had more passion for it than Billy Joel songs. The revue played like cruise ship fare for a captive audience, not one presented with tough ticket-buying choices.
Ignorance of the marketplace can't be an excuse for "Sexxy," a Las Vegas revue helmed by veteran dancer Jennifer Romas. Or "Alice," a late-night offering born in the entertainment community, which steps up to a monthly run in the Hard Rock Hotel's Vinyl on Feb. 17.
"Alice," billed as "a Steampunk Concert Fantasy" is co-created by Anne Martinez. She sang in both the topless vampire epic "Bite" and the generic disco tribute "Dancing Queen." The first played for years. The second didn't last much longer than "Piano Man." So she has witnessed the difference between a show with a fun sales hook and one better for the ships.
"I think that's the challenge for every producer out here. How do I get my tickets sold? What makes my show unique?" Martinez says. "Alice" collaborator Savannah Smith was one of the "Piano Man" singers. "It's so heartbreaking. Our friends are out of work and we know how much hard work goes into it."
Romas, however, says "Sexxy" has "actually taught me a lot of the back end, why some of those things happen that you don't understand as a performer." Before, she would ask, "Why can't I have new shoes or better costumes?"
Now she knows, "They just don't happen overnight."
Romas might even understand why a show would open when it's only 30 percent of what it needs to be.
"My intention was to get ('Sexxy') up and running and then have four weeks to tweak it (before press night)," she says. "But that became second to putting all the other stuff together," from payroll and budgeting to social media and advertising.
"Not that (the content) is the least of my worries right now," she adds. "But if you don't have these other background things in place, your show can be the best thing and it doesn't matter."
Contact reporter Mike Weatherford at mweatherford@reviewjournal.com or 702-383-0288.