New book tells the unsung story of Las Vegas musicians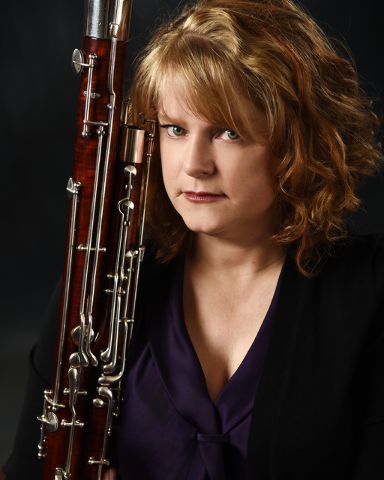 Who has better Las Vegas entertainment stories than the people who were backstage, and even onstage, with the stars?
A couple of recent books remind us of the big role supporting musicians played in the city's show business history. Admittedly, I'm a little partial to both.
I helped transcribe and edit saxophonist/bandleader Jimmy Mulidore's gonzo memoir, "The Vegas Player," from Tate Publishing. And Janis McKay drew heavily upon both my Review-Journal writings and 2001 "Cult Vegas" book for the just-published "Played Out on the Strip: The Rise and Fall of Las Vegas Casino Bands," from the University of Nevada Press.
Don't be fooled by the numbered footnotes and scholarly imprint. McKay's book is full of stories: Debbie Reynolds cleaning up a deposit left by an elephant onstage. The conductor who hooked his toupee on a baton and flipped it out into the audience. Wayne Newton's band trying to break his concentration by casting articles of clothing in his direction, only to have the boss scoot them toward the area where the "MacArthur Park" rain would soon fall.
But "Played Out" is also the serious book Las Vegas musicians deserve. Even as I tried to make "Cult Vegas" focused and funny perhaps to a fault, I knew there was a bigger and more consequential story to tell.
McKay does it by following the "house orchestras" from the golden age through a devastating musicians union strike in 1989. And she didn't even set out to be a writer. She's a UNLV bassoon teacher and associate professor, and plays in the "Showstoppers" orchestra at Wynn Las Vegas.
The book began as a joint project with her father, a retired Georgia newspaper editor who was to do the bulk of the writing. But when he died suddenly in 2005, she carried on. "I felt committed to see it through for everybody we had already interviewed," she says, even when she had to take two sabbaticals to finish it.
What was first envisioned as a coffee table book of just the fun stuff "took a different turn," McKay says, when the University of Nevada Press agreed to publish it, but wanted more research.
It turns out "I really enjoyed the research so much. I enjoyed seeing things no one else had looked at yet" in Special Collections at the UNLV library. And "writing it as an academic helps to show it's a serious, scholarly work and something the rest of the university community will hopefully take seriously."
The chronology follows the house orchestras from the days when news of the Las Vegas boom spread in the mid-'50s, and players from the Woody Herman or Stan Kenton big bands could come off the road and afford houses instead of doubling up in motel rooms and washing their underwear in the sink.
"It just seemed like there was just this wealth of talent that just showed up here, and it was a really great time," she says. "I know they had a lot of fun. Everybody I talked to said it was the time of their life, being around all these other great musicians, and being in a place where they were respected and valued. Having fun and meeting these stars and being part of a growing city. They all loved it."
But the story came to a sad end in 1989, when an eight-month musicians strike crippled the musicians union. Five hotels collectively declared they no longer wanted to be forced to pay for house orchestras backing production shows, comedians or old-school singers. Technology had reached the point where a recorded score could accompany the likes of Siegfried &Roy, and younger showroom stars of the day — such as Huey Lewis and Reba McEntire — traveled with self-contained bands.
"I think it came from that whole shift in ownership," McKay says. "Nobody, myself included, thinks that the mob should be running Las Vegas. But it was better for the muscians, honestly. People treated them with more respect and valued what they did more. Now it's just another cog in the machine."
If there's a subtext to the book, it's that tastes change and sometimes even the best musicians have trouble keeping up with the tempo, expecting the old days to last forever.
But this weekend, McKay was to back Seth MacFarlane's crooner show at Wynn Las Vegas. If the union barely survived 1989, Las Vegas continued to evolve past the Pointer Sisters and their synthesizers as the hot showroom act, to see a new day when audiences appreciate a stage orchestra as a rare treat.
That may not be much solace to musicians who remember the good ol' days. But the book might be.
"I really hope they feel like the book does justice to their stories," says its author, who will sign the book at The Writer's Block book shop on May 12. "These are their memories, and I hope that they like what they read."
Read more from Mike Weatherford at reviewjournal.com. Contact him at mweatherford@reviewjournal.com. Follow him @Mikeweatherford.