'Rock Vault' closes abruptly at Westgate after Tropicana raids it
September 24, 2014 - 3:30 pm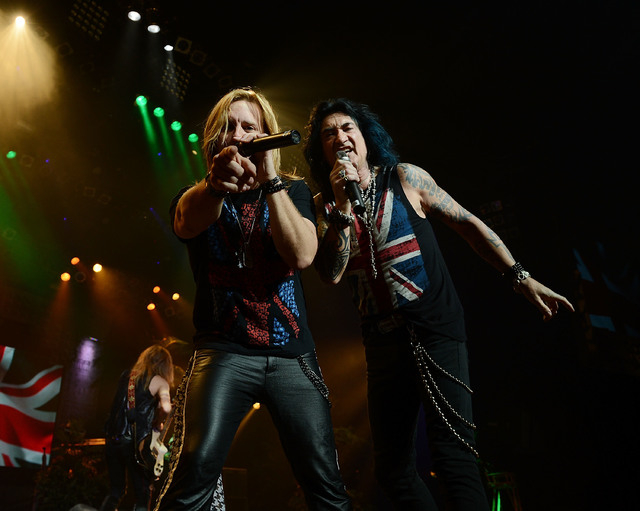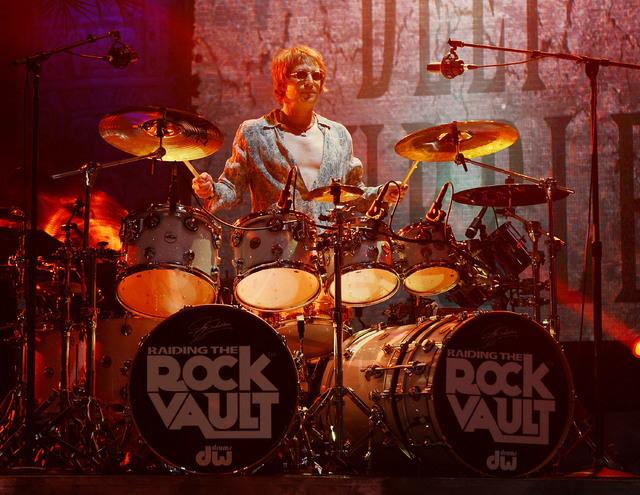 The Tropicana has raided the "Rock Vault" along with Riviera magician Jan Rouven, which has led to the abrupt departure of the classic rock revue "Raiding the Rock Vault" at Westgate Las Vegas.
"Our last show was last night apparently," "Raiding the Rock Vault" producer Harry Cowell said Wednesday afternoon, a day after signing a deal to move his show to the Tropicana starting Nov. 1. "I didn't find that out until today. We're literally vacating as we speak now. Very sad, but that's the way it is."
The Trop's remodeled theater welcomes "Raiding the Rock Vault" on Nov. 1 and magician Jan Rouven's "The New Illusions" on Nov. 28. Both shows have been running elsewhere for more than a year; Rouven at the Riviera and "Rock" at the Westgate Las Vegas (the former Las Vegas Hilton).
The theater has been dormant since the abrupt exit of "Mamma Mia!" in August, only three months into what was supposed to be an indefinite run.
Both of the new tenants said they did not know when Tropicana president Alex Yemenidjian came to scout them.
Rouven says Yemenidjian and the Tropicana's chief marketing officer, Fred Harmon, bought their own tickets to come see his show at the Riviera, then called to talk about moving.
"It's the first time in my life I was not going somewhere and asking and dropping a video. It's the first time someone else came. It's a good feeling," Rouven said Wednesday.
"We went and saw both shows," Harmon confirmed Wednesday. "We reached out to them the week after 'Mamma Mia!' announced they were leaving," he added in a statement significant for noting the Trop did not initiate the abrupt departure of the Broadway hit after having invited it back to town.
Show producers will tell you it's far better to be wanted than to have to convince a property to host your show, a good sign of support for both titles.
"We were impressed with both and tried to see how we could get both. I thought it was a long shot but it worked," Harmon said in an email.
Rouven has been in the Riviera's Starlite Theatre since March of 2012, after first establishing himself at the Clarion. There was talk of Rouven moving downstairs into the Riviera's historic Versailles showroom once it was remodeled, but Rouven says talks got serious about three months too late, once the Tropicana had made overtures.
Rouven's manager Frank Alfter adds that he had been asking about a downstairs move "for two years now, but things happen for a reason. The Tropicana just came out of the blue."
Rouven is "at the right age (34) and he has to make the next career step," Alfter says. "Nobody would realize if we moved from Room A to Room B" at the Riv. "In the outer world there would be no change. People wouldn't realize it's a much bigger show now."
The larger Tropicana stage, which hosted "Folies Bergere" for 49 years, means "we have to basically double the production value," Alfter says.
Rouven wraps things at the Riviera Nov. 17 before resuming his 7 p.m. time slot at the Trop.
"Rock Vault" will have a month's head start in the 9 p.m. slot starting Nov. 1. It's defection from the Westgate is arguably more of a surprise, though the hotel changed hands in June.
"Vault" opened at what was then the Las Vegas Hotel in March 2013 as a rent-paying tenant. But when the classic-rock tribute reconvened for a second year in January, the business arrangement was newly categorized as more of a partnership between the hotel and show producer Cowell, complete with noticeably more electronic billboards around town.
Cowell said Westgate's chief executive David Siegel liked the show, to the point of offering to buy it and rename it "Westgate Rocks." But Cowell said he wanted to preserve his brand, and is developing a spin-off, "Raiding the Country Vault."
That said, "We never quite knew where we stood" with the new owners, and the Trop offered not just a location on the Strip, but a two-show roommate situation which will allow "Vault" to split production and crew costs with Rouven.
"Their ideas and my ideas obviously didn't seem to work," Cowell said Wednesday. "We've got a lot of friends in this hotel, a lot of friends who really looked after us. … It's a bit of a sad ending, but a great future."
The Westgate has announced no plans for its big theater, but has a Neil Diamond tribute by Rob Garrett opening today in the smaller Shimmer Cabaret and the Prince tribute 'Purple Reign' opening in Shimmer Oct. 1.
Contact reporter Mike Weatherford at mweatherford@reviewjournal.com or 702-383-0288.