October 26, 2007 - 9:00 pm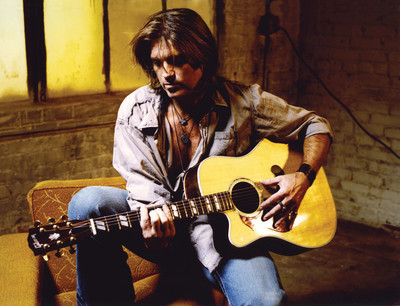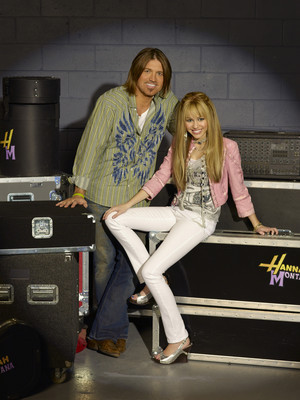 Billy Ray Cyrus and his daughter are sharing a moment.
Or maybe two moments, 14 years apart.
"It was unreal," Cyrus says of his Las Vegas debut on New Year's Eve of 1993, at the height of the "Achy Breaky Heart" craze. Daughter Miley was only 5 weeks old when her dad presided over a giant "Achy Breaky" dance-off in the Bally's parking lot.
But now, tickets for her tour are reselling for more than tickets for Van Halen or The Police, and she's getting a taste of what her dad's life was like back then.
"It was a moment in time very similar to the hysteria and the feelings that are going around with the 'Hannah Montana' tour and the Miley stuff. A lot of it reminds me of that time period," he says. "It was pretty crazy."
Cyrus plays Saturday at Buffalo Bill's Star of the Desert arena at Primm. Tickets top out at $43.95, and so far there are no reports of scalpers getting an average of $240, as they are for the "Hannah Montana" tour that has no local stop scheduled.
The older Cyrus is branching off for his own tour, before the two start shooting a "Hannah Montana" theatrical movie. "I've always tried to give Miley her space. I know that it must be odd for a 14-year-old girl to work with her dad all the time," he says. "It's good for me creatively to go out and be with my band, some of whom have been with me for going on 20 years."
But that doesn't mean Cyrus has been left behind by the "Hannah" tidal wave. On both a business and creative level, his role on the Disney Channel series as Hannah's TV dad led to a reboot of his country career. His duet single with Miley, "Ready, Set, Don't Go," is working its way up on country radio and pushed his new album, "Home At Last," to No. 3 on Billboard's country chart.
The song was featured on the Disney series, but blurs the line between real and TV dad. He wrote it "on the day that she and the rest of the family left for California" to start filming the show, he says.
"I stayed behind at the (Tennessee) farm to tie up some loose ends. I watched 'em drive down the driveway and I walked in the house realizing, 'I just let my little girl go. There goes the family.' I finished it that evening and it became the cornerstone of this album."
He believes people are responding to the song because "it's so real and it's happening before the world's eyes. This is a father and a daughter who have been on an incredible journey and now they're doing the journey together.
"And it's so real because the words of the song are actually me crying out as a father that I'm not ready to let go. It's actually a very sad song and it's my open emotions. I'm definitely wearing my heart on my sleeve on that one."
The separation was short-lived, however. Once it became apparent that Miley would play Hannah, Cyrus did a screen test as the TV dad. Until then, "I had enough sense to know I needed to stay out of it. It wasn't fair to put me into the mix until they knew Miley was the person or wasn't the person. I didn't want Miley for any reason to look back and say, 'Well, I didn't get (the part) or I did get it because of my dad.' "
But once she was locked into the role, "We did a couple of scenes together and everyone liked it, and away we went."
Walt Disney Records later offered a no-strings record deal for "Home At Last."
"There was never anyone that came in with a suit and tie and said, 'I want you to add this, I want you to add that.' It was just, 'Go enjoy the freedom of an artist and make your music.'
"I never was much on playing that game," he says of Nashville image-making. It's one of the reasons he started acting when his musical fortunes dwindled in the second half of the '90s. Cult director David Lynch cast him in "Mulholland Drive" and encouraged him to stick with acting.
Cyrus says he figured, "If I'm gonna be an actor, I better find me something to act in," and landed the lead in the TV series "Doc."
However he says the biggest gamble of his life was competing on "Dancing with the Stars" earlier this year. "What a humbling experience, to try to go out in front of all those people and do something you know you just can't do."
But he figures it's all grist for the mill. "I think that's what people relate to, they know that this ain't make-believe," he says of both his new single and his career in general. "There's a realism to that, which quite frankly, they can't make that stuff up on Music Row. I hung in there and kept on doing my thing and didn't quit."
MIKE WEATHERFORDMORE COLUMNS
who: Billy Ray Cyrus
when: 8 p.m. Saturday
where: Buffalo Bill's, Interstate 15 South at Primm
tickets: $27.45-$43.95 (800-386-7867)