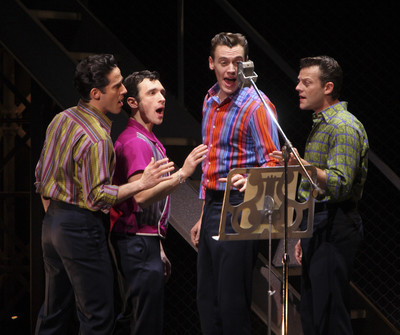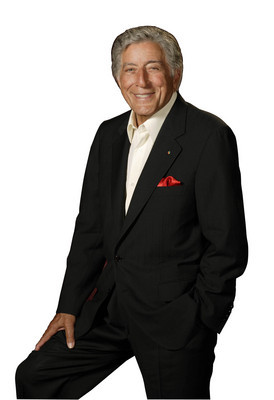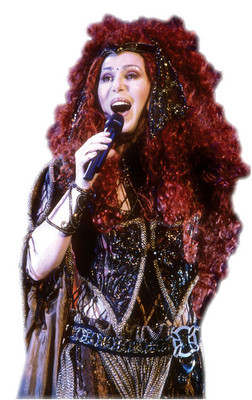 I know, I know. But I don't make the rules, I just follow 'em.
This is a Top 10 list, not a "worst of," so it excludes the show that hogged the entertainment limelight and media attention for the whole second half of 2008.
"Criss Angel Believe" still deserves a special honor — Why not? These are made-up anyway — for providing the year's most dramatic narrative arc: an $80 million-plus train wreck that snapped Cirque du Soleil's five-show Vegas winning streak and may still prove to be beyond fixing.
We'll find out next year, one that's likely to make us appreciate all the activity that livened up the '08 show scene. Bette Midler and Cher brought back big-ticket marquee clout, and "Jersey Boys" grabbed our wrist just before we stuck a fork in the whole Broadway musical trend.
Comedians — from new regulars Kathy Griffin and Bill Maher to the surprise reunions of Kids in the Hall and Cheech & Chong — shouldered the burden of fighting off staleness, and offer the most hope as impressionists and a big-budget "Peepshow" guide us into a year of minimal risk.
I'll make it a New Year's resolution to catch more of those one- or two-night occasions next year, as this list favors titles with a steadier presence. It seems that only infrequent visitors such as Eddie Izzard can leave us with advice such as: "Think about things and be inquiring." His parting sentiment at the Palms in July was, "Let's (bleeping) sort this place out."
1. "JERSEY BOYS" — Las Vegas is a land of exile for Tommy DeVito, the black sheep member of Frankie Valli's Four Seasons. But the group's crowd-pleasing "Behind the Music" bio at the Palazzo fits the heart and soul of the Strip better than any Broadway hit tried here: Sometimes you get lucky. Sometimes the little guy wins.
2. TONY BENNETT — He's 82, the same age as Sinatra when he died. But instead of collectively holding its breath, Las Vegas Hilton audiences cheered along a little soft-shoe celebrating the singer's continued ability to charm.
3. BETTE MIDLER "THE SHOWGIRL MUST GO ON" — Midler's camp aesthetic belongs on the Strip, but the initial fit was surprisingly awkward. "The People's Diva" has fine-tuned the pacing and details of her Caesars Palace showcase since March, which should pay off for repeat customers and procrastinators next year.
4. GEORGE CARLIN — The comic legend's death in June was all the more tragic when it came just after a series of Orleans dates that found the 71-year-old back in top form and telling audiences: "Don't be afraid to grow old. It's a great time in your life."
5. "O" — Substitute "Love" or "Ka" here if you like, but Cirque du Soleil — perhaps not wanting to steal the thunder from Angel's coincidentally timed opening (snicker, snicker) — let this landmark Bellagio production mark its 10th anniversary with little fanfare.
6. TOM JONES — A new album should bring even better things in '09 from the 68-year-old singer who celebrated 40 consecutive years in Vegas with an MGM Grand forum that lets him be both wise and eternally horny.
7. THE SECOND CITY — The Chicago troupe went out at the top of its game at the Flamingo Las Vegas in July, depriving the Strip of a year-round haven for smart, dependably top-notch comedy.
8. BLUE MAN GROUP — Sometimes a sure thing is a good thing. The surprise element is gone, but the loyal celebrate the Blue Man ritual like good Catholics.
9. DONNY AND MARIE OSMOND — You either like them or you don't, and nothing is going to change that. So the only information I can relay from one side to the other is that the teen troupers seem like late bloomers just entering their prime.
10. CHER — The spectacle is predictably over the top but lacking that Donny and Marie enthusiasm. Still, selling out those $255 seats in a year like this demands respect. And the gay dollar will be needed more than ever next year.
Contact reporter Mike Weatherford at mweatherford@reviewjournal.com or 702-383-0288.
THE STRIP
1. "Jersy Boys"
2. Tony Bennett
3. Bette Midler "The Showgirl Must Go On"
4. George Carlin
5. "O"
6. Tom Jones
7. The Second City
8. Blue Man Group
9. Donny and Marie Osmond
10. Cher