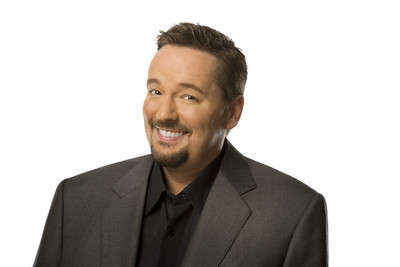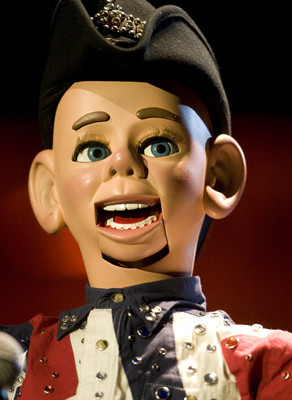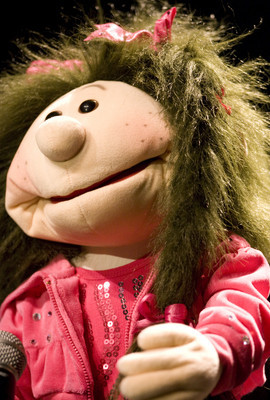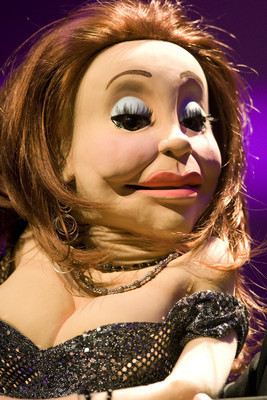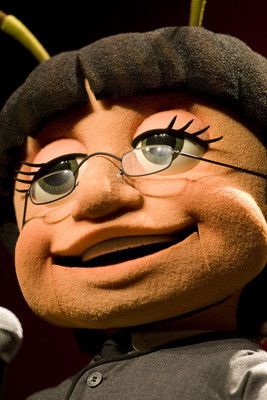 The billboards promise Terry Fator and "His Cast of Thousands." That's cheeky Vegas hyperbole, but there is no doubt that without his puppets — maybe not thousands, but easily a dozen — Fator never would have drawn the "America's Got Talent" attention that led to fame and fortune on the Strip.
With the new headliner launching his residency at The Mirage on Saturday (performances until March 17 are designated as previews), Fator took time out to talk about the little people who helped him along the way and to introduce some brand new co-stars.
1. WALTER T. AIREDALE
Fator's little cowboy sidekick has been along for the whole ride. His first "figure" (the official name for the traditional, Charlie McCarthy-style ventriloquist dummies) was his mom's gift to the Texas teen on his 18th birthday in 1983.
"By the time I was about 15, my mother knew I was going to be a ventriloquist professionally, because I had been talking about it since I was about 10," Fator says. She saved for three years, but still came up with less than half of the $2,000 or more that it took to buy a professional figure in those days.
But when she explained her plight to the puppet-maker, he agreed to sell her a figure he had never been quite happy with, one that was collecting dust in his office.
That makes Walter, literally, one of a kind. Years later, when Fator returned to buy the rights to merchandise the figure, "it turned out they never sold another one of that particular model."
Walter's big secret? He's bald under that hat. That's one reason Fator turned him into a cowboy.
2. EMMA TAYLOR
This little girl introduced Fator to most of the world. When he walked her onto the stage of "America's Got Talent" in June 2007, judge David Hasselhoff shook his head and said, "Oh no, a ventriloquist."
But then Emma opened her Muppet-like mouth and burned down the house with the Etta James' standard "At Last," and the rest is history.
Emma is a store-bought puppet with some alterations to her hair and to "make it look like she had a little bit of stage makeup on. Nothing too gaudy," Fator says.
Some friends in Austin, Texas, frequented an educational toy store. One day, "They just bought this little girl puppet and said, 'You don't do any female voices. You should put this in your show.' "
3. WINSTON THE IMPERSONATING TURTLE
This soft-sculpture turtle is completely off-the-shelf, the result of some last-minute online shopping. Fator was going into the final showdown of "America's Got Talent" and planned to wow 'em with his duet of Kermit the Frog and Louis Armstrong singing "What a Wonderful World."
But when NBC tried to clear a Kermit puppet with the Jim Henson folks, "they flatly refused," Fator explained as he touched up Winston's eyeballs with a Sharpie pen. (The voice alone is considered fair use.)
With the deadline for the TV show looming, he says, "My wife and I started looking on the Internet for other types of amphibians."
4. JULIUS "THE SOUL SINGER"
This old-school Motown type is "the first character I created specifically for Las Vegas," Fator says. The Las Vegas Hilton signed the ventriloquist, win or lose, before the final "Talent" competition.
Fator commissioned Ventura, Calif., puppet-maker Steve Axtell to create the latex character for last year's run of monthly Hilton engagements. "I think that's probably the best part of what my success has given me. I don't have chains on my creativity anymore," Fator says.
"I used to come up with a great idea and have to toss it because it would have cost too much to implement. Now I say, 'Here's what I want. Make it.' "
5. VICKI THE COUGAR
Fator and manager John McEntee decided the new Mirage residency should have a character that makes the show a little more "Las Vegas" within its family-friendly boundaries. McEntee suggested a "cougar."
Fator wasn't familiar with the term. "I'm thinking he means a cat," he recalls with a laugh.
Once he understood the whole thing about overripe gals on the hunt for younger men, Fator found that perfect "to sing stuff like Amy Winehouse."
Drawing is one of the few talents Fator lacks, so the description he gave Axtell was "the cartoonishness and sexiness of Jessica Rabbit with the hair color of Ann-Margret."
6. MEET THE BEETLE
Fator wanted to acknowledge the "Love" show at The Mirage, so he went back to music's most famous pun and commissioned a moptop who is an actual insect. "He looks like a morph of all four Beatles, but he's still a bug," Fator notes. "He's an adorable character — and a good singer, too."
Contact reporter Mike Weatherford at mweatherford@ reviewjournal.com or 702-383-0288.
Preview
Terry Fator
7:30 p.m. Tuesdays-Saturdays
Terry Fator Theatre at The Mirage, 3400 Las Vegas Blvd. South
$51.18-$108.93 (792-7777); preview performances Saturday-March 13.
RELATED STORY
There's no place like Vegas for production designer