Will casinos give up on Broadway after 'Jersey Boys' closes?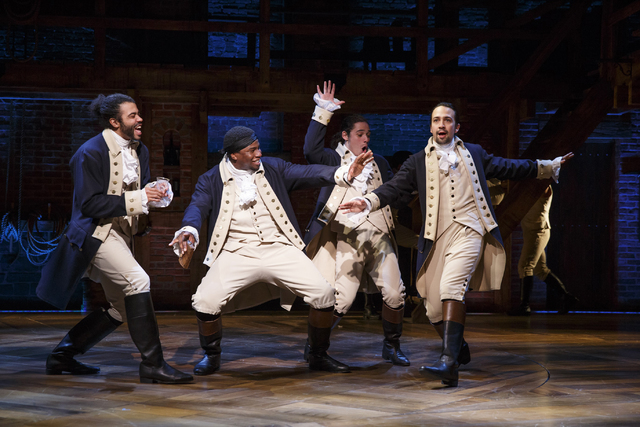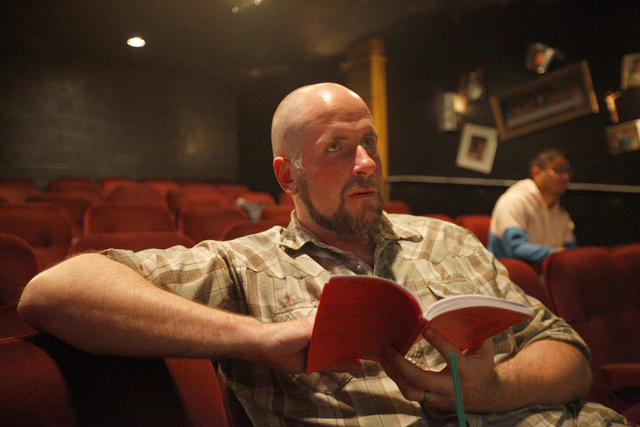 The good news is that, thanks to The Smith Center for the Performing Arts, we don't need another Broadway musical to replace "Jersey Boys" at Paris Las Vegas.
But wouldn't it be fun?
The hit bio of Frankie Valli and the Four Seasons landed on the Strip in April 2008, four years before The Smith Center. Casinos seeking any alternative to Cirque and more Cirque were still working hard to make Broadway musicals part of the mix.
"Jersey Boys" now has its closing notice at Paris for Sept. 18. It will go out with an eight-year run that makes it the most successful of all the Broadway tuners on the Strip. But it also leaves "Rock of Ages" and "Million Dollar Quartet" as the last survivors in casinos (though you could expand the definition to include the Broadway pastiche "ShowStoppers," and the off-Broadway titles "Menopause the Musical" and "Evil Dead The Musical").
You can't say they didn't try, with at least a dozen Broadway transplants. The results ranged from impressive — a six-year run for "Mamma Mia!" at Mandalay Bay — to dismal: a planned 11-week run for "Priscilla, Queen of the Desert" euthanized at seven weeks.
But The Smith Center has put us in line with "normal" cities, hosting national tours of fresh titles and perennial hits. The downtown location is even tourist-friendly, though locals snap up most of the tickets.
And if there's a blockbuster such as "Wicked" or "Book of Mormon," which a casino would have jumped on a few years ago, The Smith Center has proved itself able to bring it back for repeat bookings.
"The big titles are happy that they're successful every time they come here," says The Smith Center's CEO, Myron Martin. "From that standpoint, it's really easier for them. They don't have to deal with walk-up tickets day-of-show, and the fingernail-biting that comes with it."
Still, it seems a shame to throw in the towel just when another blockbuster, "Hamilton," generated the largest viewership for last Sunday's Tony Awards since 2001. The hip-hop American history play also created a 60 percent increase in viewers ages 18 to 49 compared to last year's awards.
"Hamilton" also will have its Las Vegas debut at The Smith Center next year. That doesn't preclude a casino run — this is one of those hits so big it can do whatever it wants — but dims the likelihood.
But if not "Hamilton," then what?
Only a few names even come up, given the pull toward what Martin calls the "fun, loud party kind of shows." (Again, "Hamilton" would be an exception to any rule. But even though young fans come in with the soundtrack memorized, it's still a lean-in experience where, as Martin says, "no one in the audience is talking to their neighbors, and none of them are drinking yard-long daiquiris.")
But in the bio spirit of "Jersey Boys," there are three possibilities: "Motown: The Musical" (which closed on Broadway early last year), "Beautiful: The Carol King Musical" and the Gloria Estefan bio "On Your Feet!"
I would also throw in "School of Rock" as unlikely, but plausible enough in the "Rock of Ages" vein to justify a casino buyer's expense-paid scouting trip to the Big Apple.
One of the "On Your Feet!" producers is Bernie Yuman, longtime manager of Siegfried & Roy. His casino connections would get him a serious hearing, but their enthusiasm might be dimmed by "On Your Feet!" doing solid but not "boffo" business: It was at 68 percent capacity the first week of June.
A struggling venue such as the Westgate Las Vegas still might be willing to take a chance. But really, the better idea may be to go our own way with "Broadway-style" exclusives, rather than road shows.
Here you can think really big or small. On the supercolossal side, Las Vegas was floated as the next incarnation of "Spider-man: Turn Off the Dark," a natural given the superhero craze and the Las Vegas ability to make Ol' Webhead fly around the room. But that one seems to be mired in its New York debt.
On the campy, low-budget end, Troy Heard, the Onyx Theatre's artistic director, doesn't see why either the off-Broadway hit "Debbie Does Dallas: The Musical" or his own adaptation of "Showgirls" wouldn't do just fine with the addition of booze and the ability of most casino venues to allow topless scenes.
Somewhere in the middle is "Baz — Star Crossed Love," opening July 9 at The Palazzo as a mashup of three Baz Luhrmann movies and their "jukebox" pop scores. July 6 brings "Idaho! The Comedy Musical," to, yes, The Smith Center, but created by people who moved here to work in the resident Broadway shows.
Seeing "Hamilton" producer Jeffrey Seller onstage at the Tonys reminded me of when he came to town in 2000 to stage the bizarre Argentinian aerial troupe De La Guarda at the Rio.
Talk about a dude ahead of his time. Way back then, Seller told me younger people were looking for an "experiential" rush, not passive entertainment.
But there was also an outlier for his future career and the ticket-prices for "Hamilton."
"People who are hipsters have no money," Seller said. "You want the hipsters to come get your word of mouth out that you're cool. But you can't survive just selling tickets to cool people, because there can't be that many cool people."
Instead of waiting for "Hamilton," maybe casino buyers should be asking Seller what else he's got. Or if it's time to bring those Argentinian flying men back to town.
Read more from Mike Weatherford at reviewjournal.com. Contact him at mweatherford@reviewjournal.com. Follow him @Mikeweatherford