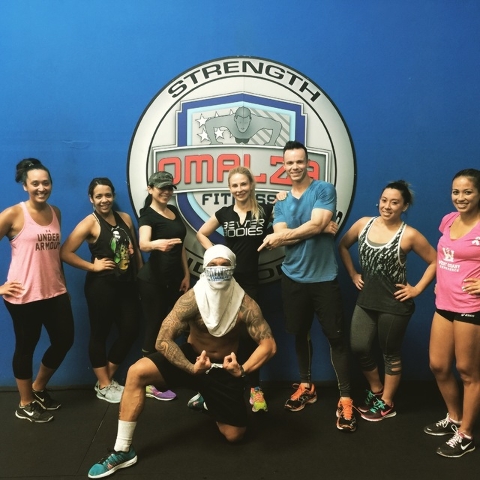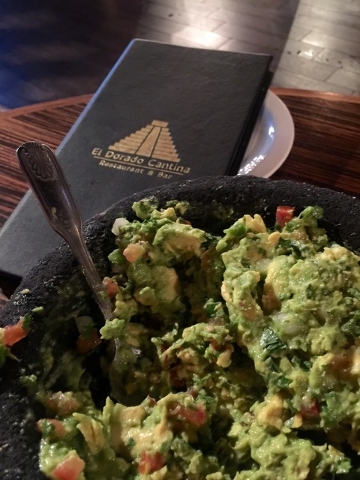 Editor's Note: While Robin Leach is on his annual family vacation in Italy, several of his showbiz pals have stepped forward to submit guest columns while he enjoys the treasures of Tuscany. Today one of the founding members of the Australian pop group Human Nature playing nightly at The Venetian gives us seven reasons why it's Andrew Tierney's lucky number.
By Andrew Tierney
2016 marks my seventh year as a tried-and-true Las Vegas resident. Together with the opening of our new show HUMAN NATURE: JUKEBOX in March and the news that I'm becoming a dad for the first time, it really is a lucky one. Las Vegas is a town built on mixed fortunes, but for us (Human Nature), hard work has prepared us to be ready to act on a break whenever it might strike.
As far as for me becoming a dad? Not exactly luck, but my wife and I are always making the most of our great new life here halfway across the world, and this year is our big win – a little baby born to us in this city of treasures.
It is my vocal group Human Nature that brought us to Las Vegas in 2009. Now five nights a week at The Sands Showroom in The Venetian, we are thrilled to sing some of the greatest songs of all time entertaining people from all over the world with our new show JUKEBOX. Everything from our own hits and The Beatles to Bruno Mars, we sing our jukebox, and it's the ultimate party! The crowd literally dances every night. You gotta love that. We love that.
I love telling people the story that I never gamble anymore because my biggest gamble of all was made when we uprooted our families from Sydney to take a 6-month booking at what was then Imperial Palace in 2009. We had no idea if we'd last 7 minutes in Las Vegas let alone 7 years! Secretly, we thought that we had what it takes, but believing in yourself is not always enough in this industry.
So 7 years strong, and this is my good luck story. Sin City has given me an amazing first 7 years, and who knows what the next 7 or more will bring. But in honor of my lucky number, here is a list of my seven favorite things in Las Vegas.
MY FAVORITE NEWLY DISCOVERED RESTAURANT
El Dorado Cantina. I went to this amazing restaurant for lunch on my birthday, and it's the best Mexican I've had in Las Vegas hands down. Located next door to Sapphire Gentlemen's Club on Sammy Davis Jr. Drive, it has a colorful location, but it's not just there to grab the 24/7 crowd.
The food is remarkable. Check it out!
MY FAVORITE WORKOUT PLACE
I can't decide between Omalza Fitness on South Valley View Boulevard or The Pilates Firm on West Sunset Road. Both run by passionate fitness enthusiasts Ian Omalza and Juliet Clingan, these are boutique fitness locations where you feel like part of the family and are working with instructors at the top of their game.
MY FAVORITE JUICE BAR
Fruits & Roots on West Sunset is definitely part of the cold pressed juice trend taking over the world, and their product is awesome. They also have a drive-thru (which is perfect in the Las Vegas heat) and a selection of juices and shots to die for. They make the best acai bowl I have found in the valley.
MY FAVORITE CLOTHING STORE
Features Sneaker Boutique on Spring Mountain has possibly the coolest collection of street clothes I've found in Las Vegas. They also give a "Strip performer acknowledgment" in their pricing, which is cool. Wall-to-wall sneakers, hoodies, T-shirts and the freshest "jogger"-style pants, it's a good find.
MY FAVORITE CHILL-OUT LOCATION
Galaxy Plus Luxury Cinema on Sunset in Henderson. I love going to the movies, and the massive reclining chairs in this cinema makes it almost impossible to go anywhere else. It's the way watching a movie should be: Great sound, big screen, head back and feet up.
MY FAVORITE SUNDAY SESSION
It took me a while to find a new church in Las Vegas after moving from Sydney, but I have never felt more at home than I do at South Hills Community on Manhattan Road in Henderson. A true place of love and no judgment, I regularly sing with the worship team there using my gifts and talents to thank God for all the blessings in my life. It's nice to find a little balance in my entertainer's world.
And finally …
MY FAVORITE NEW SHOW IN LAS VEGAS
(Besides HUMAN NATURE JUKEBOX, of course!) STEVE WYNN'S SHOWSTOPPERS at Wynn Las Vegas would not have been my natural go-to when it comes to shows, but the amazing production and the talent onstage alone makes this a show not to be missed. Numbers with production values and musical detail worthy of Broadway are here, and even if you don't already know all the songs (some are quite obscure and for only musical theater aficionados), it's completely entertaining and eye candy from beginning to end.
Thanks, Las Vegas, for my lucky 7, and here's to many more.
Thank you, Andrew, and continued successes with the new Human Nature show playing nightly at The Venetian. Las Vegas is happy to have you with us. On Tuesday, two more guest columns, and be sure to check out esteemed A+E Editor Don Chareunsy's coverage of THE BEATLES LOVE by Cirque du Soleil's 10th anniversary gala and the opening night of BAZ – STAR CROSSED LOVE at The Palazzo.