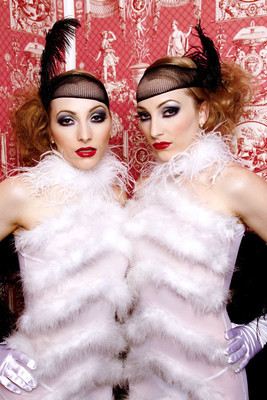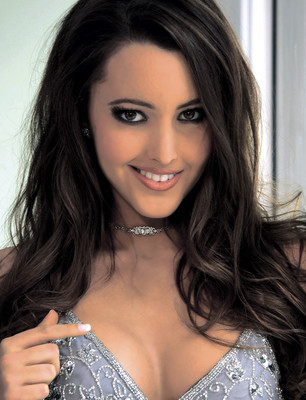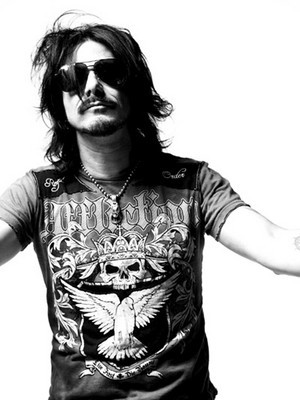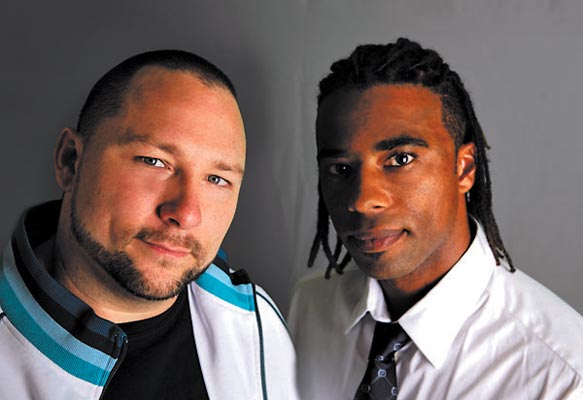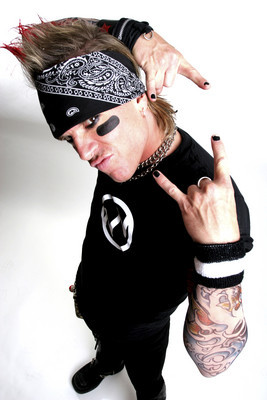 Since you're wondering, here are some things that will go down at the "Strippers & Hustlers Ball" this weekend:
A stripping contest. "The world's largest pillow fight." And a "high-art" act called the Porcelain TwinZ — identical females who perform a burlesque-fetish cabaret with adult toys.
And yet, it will be the people who pay $69 to $175 to attend the party who will make it or break it, says Heather (who won't give her last name) of the Porcelain TwinZ.
"You have a role in the show," she says, and that role is to be dressed up as, obviously, a stripper or a hustler, which could be a gangster, pimp, businessman or any man who "gets over on society."
Heather has performed previously for show creator Perry Mann, who runs the "Exotic Erotic Ball" in San Francisco. And she expects to see a similar phenomenon here as there.
"The craziest people are the 9-to-5ers, especially the women," Heather says. "They say, 'I'm so out of character right now.' They do shots and lick shots off of breasts. All of a sudden, they're lesbians. I've seen that a million times."
"You have to watch out for the 'suits.' I'm serious," she says.
As for the Porcelain TwinZ, their act truly is highly stylized and looks more like post-"Cabaret" than an adult video. They call their art "existential expressionism," not exhibitionism.
"We perform the art of the tease and the taboo," Heather says. "It's high energy, erotic and sensual. But it's not pornography."
Also on the schedule: Howard Stern characters Eric the Midget and Johnny Fratto; the Genitorturers and Gilby Clarke of Guns N' Roses; Penthouse Pet Erica Ellyson; "The Men of Playgirl"; and Vegas' "Snake-Babe," who elsewhere has appeared naked, entwined in a huge snake.
This may all sound overly sexual. But show producer Howard Mauskopf says the ball doesn't take itself too seriously. And hotel regulations will keep it from being as naughty as the "Exotic Erotic" ball.
"We're a little spoiled with what we get away with in San Francisco," he says. In Vegas, "our girls cannot go down to pasties. They have to have the areola to the bottom of the breast covered."
This is actually fine with him, Mauskopf claims.
"We're not putting on an event that's designed for people to stand in the corner masturbating to it," he says. "We're not a pornographic swingers show. We're a mainstream party. But our demographic is those that (prefer fewer) taboos."
The only real obstacle is to get single men and women, and couples, to be a part of the party, as opposed to groups of guys who don't dress up but stand around and ogle.
Mauskopf says he's trying to find compatible fans by posting instructive photos and text on the Web site, StrippersAnd HustlersBall.com. The prices should deter slack-jawed yokels. And he's also counting on Mann's reputation for "putting on a serious production."
"We've generally had a very core contingent of attractive women at our shows. You won't see a skewing like at a nightclub, where it's 75 percent guys," he says.
One inventive enticement: Mann will hand out $10 bills to government and union workers who flash casino employee IDs, nightclub and bar health cards, police and firefighter badges or IDs, military IDs, and union membership cards.
Mann hopes it's successful enough to bring more erotic shows here.
Mauskopf hopes "Strippers & Hustlers" is full of pretty people.
"But you can't say, 'Unattractive people — don't apply,' " he says. "That would rule me out."
Contact Doug Elfman at 702-383-0391 or e-mail him at delfman@reviewjournal.com. He also blogs at reviewjournal.com/elfman.
PREVIEW what: "The Strippers & Hustlers Ball" when: 9 p.m Saturday-4 a.m. Sunday; 9 p.m. Sunday- 4 a.m. Monday where: Orleans Arena, 4500 W. Tropicana Ave. tickets: $69 for one-night, $125 for VIP; $99 for both nights, $175 for VIP (804-7874)