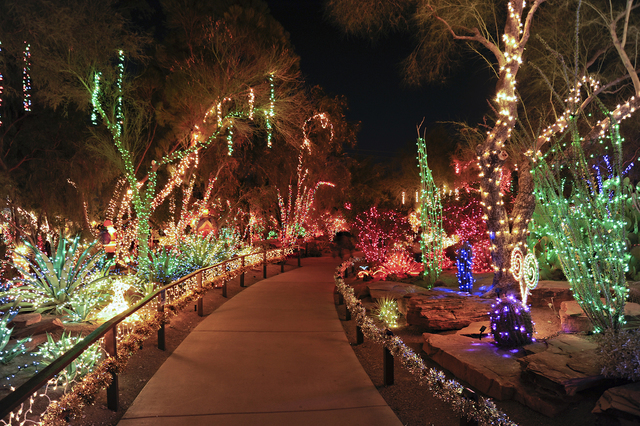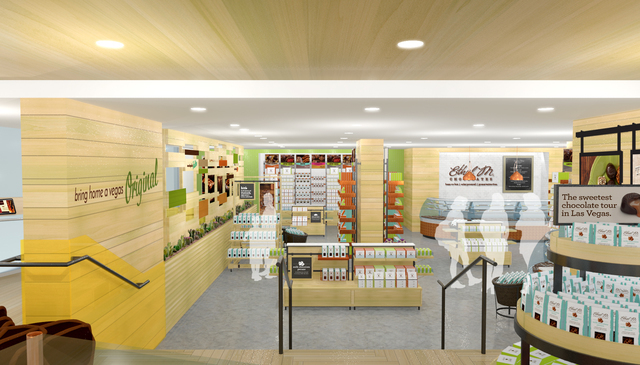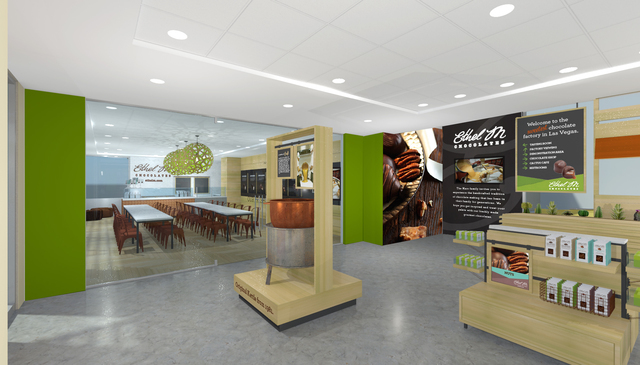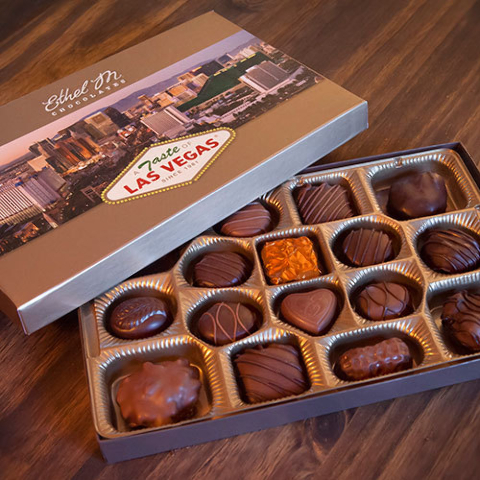 Today marks the birthday of chocolate maker and confectioner Milton Hershey. Born in 1857, it was at the 1893 World's Columbian Exposition in Chicago that Milton discovered the art of chocolate making after he developed a formula for milk chocolate. It was the start of America's obsession with chocolate.
Milton went on to build a town of Disneyland proportions in Hershey, Pa., that included a school for orphan boys after his wife and he discovered that they were unable to have children. The school still provides a home and education free of charge for 1,900 boys and girls who come from families of limited income.
Hershey kisses went on sale in 1907, and, during World War II, Milton's chocolate factory produced more than 1 billion ration bars for our troops. Hershey's Chocolate World has a prime position on the Las Vegas Strip at New York-New York.
Las Vegas has its very own chocolate queen: Ethel M is celebrating 35 delicious years in Las Vegas at its facility and cactus garden in Henderson. Yes, that M indicates the famous sweet name of Mars: Ethel was Forrest Mars' mom.
On a day that celebrates chocolate, candy bars, ice cream, milkshakes, cakes and desserts, Ethel M's chief chocolatier, Mark Mackey, builds upon the company's history and tradition with innovations for the future:
In the short time that I've been chief chocolatier at Ethel M Chocolates (can you believe that's a real job?), I'm proud to say that I am a part of a company that is responsible for putting smiles on people's faces by satisfying their taste buds. From Agave Tequila liqueur-filled chocolates to our prickly pear satin cremes, the desert and the people of this town have inspired me.
Although I've only been at Ethel M Chocolates for about a year, not many people know that Ethel M Chocolates has been around for 35 years. Much like the first settlers of Las Vegas, when Forrest Mars Sr. came to this area in 1981, he saw an opportunity. And with a little help from his mother Ethel's original chocolate recipes, as well as Nevada state regulations that allowed him to fill his chocolates with liqueur, Ethel M Chocolates was born.
Now that Ethel M Chocolates has been a part of the community for more than three decades, we know how important it is to build on our history and tradition so that we can innovate into the future, which is why we are excited to announce new and impressive happenings.
In celebration of our 35th anniversary, Ethel M Chocolates is undergoing an extensive $2 million facility redesign so that we can give our visitors a completely new experience. Through the renovations, we will refresh our tours, gift shops and production area while preserving every treasured custom that has helped us achieve our success.
300 desert plants; 500,000 twinkling lights
In addition to our factory, our cactus garden is open to the public and features more than 300 desert plants. While summer might be prime blooming season, winter is the garden's most popular time. We decorate the area with more than 500,000 twinkling holiday lights, transforming it into a winter wonderland that families across the county (and country) enjoy.
Now in its 23rd year, families who visit us will notice that we try to build upon this tradition, as well. Additionally, our campus is home to many other fun and new events throughout the year, including Decadence in the Desert and Spring Spectacular.
The new Tasting Room experience allows visitors to peek into the chocolate-making process. Guests are invited to attend an educational session with one of our chocolatiers and take a guided tour of the methods that go into producing our candies. Then the best part: Attendees get to sample a few pieces of the end product.
Ethel M recently partnered with The High Roller at The Linq Promenade with a very sweet package where guests can opt to taste a special sampler collection as they travel around the world's largest observation wheel with an Ethel M chocolatier.
In addition to business partnerships, we also have established strong community relationships with Opportunity Village, Three Square and Help of Southern Nevada in order to better give back to the community. It's this balance of tradition and innovation that will continue to drive us into our next 35 years. We hope to see you at the factory soon!