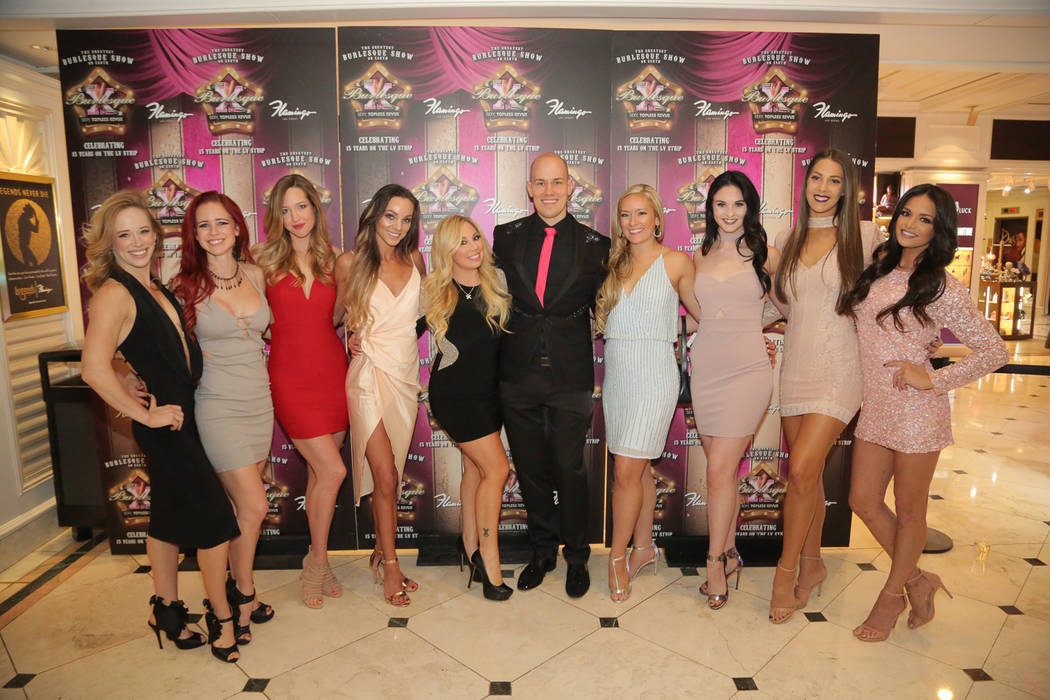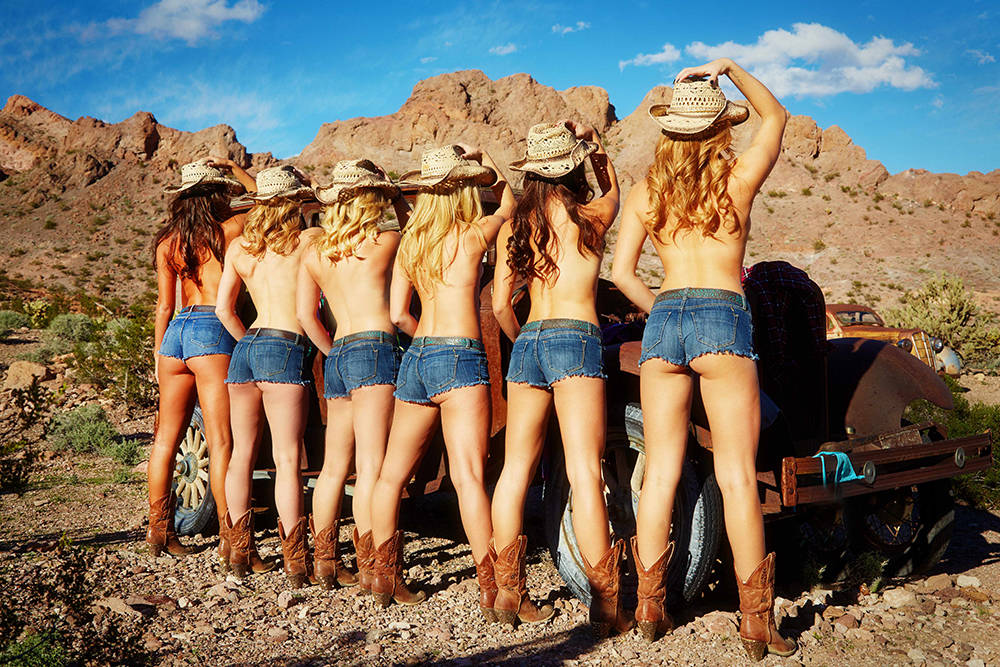 Just what does it take to be a topless burlesque dancer in Las Vegas — and at the same time groove to the music of country and western? The "X girls" at the Flamingo and the "X-Rocks" girls at the Rio make quite the statement when they attend charity events or are out on the town. The casts of those two shows were joined last year by the girls of "X-Country" at Harrah's and now make a powerful triple threat of talented temptresses.
Carrie Jean, the assistant dance captain of the "X-Country" show and her cast colleagues told us what it takes to be an "X-Country" girl.
……
Growing up in the Midwest, I never thought my extensive dance training would lead me to Las Vegas. But here I am, and I'd like to explain how my talented fellow cowgirls and I landed a spot in our hit show!
"As dancers, we've spent our whole lives training. I don't think people realize the insane amount of hours that goes into being a dancer and aerialist," says Nina Kane, "X-Country" cast member. "Most of the cast began their dance careers taking classes at age 3 and that training has never stopped. Continuing classes are part of a dancer's life."
The "X Girls" produced by Angela and Matt Stabile are known for featuring stunning women in all of their hit shows. "X-Country" girls, in particular, must possess a "girl-next-door" look to get through the audition. Our producers look for dancers well-versed in contemporary, jazz, and hip-hop, and who can also perform aerial straps and pole, which narrows down applicants quickly.
"X-Country" dancer, Natalie Walstead added: "At 'X-Country,' each girl brings her own style, flair and personality onstage. I can't remember the last time I was part of a cast that cared as much about their show as this one does. Also, this kickin' topless revue doesn't just rely on pretty faces and fit bodies; these girls can dance. Hard. And they do, seven nights a week."
Carrie Jean continued: "With all the challenging movement, it's imperative for us to be in top athletic shape. Cardio workouts are a must to get through our action-packed show. I perform the aerial straps routine and sometimes understudy the pole and vertical bed routine. These acts all require tremendous upper body strength and constant conditioning. I have an aerial rig in my house that I train on daily, and all cast members continue to take both dance and aerial classes.
"If you ever got to peek backstage, you will find a cowgirl on the pull-up bar that our head technician, Carl Koterwski, installed for us. He understands the strength requirements of our job and helps us improve our pull-ups, push-ups and has even attended several straps classes with me."
"X-Country" dancer, Olivia Frantz added: "I love my body and I enjoy expressing myself and entertaining others. It feels like a rite of passage as a Las Vegas dancer and I'm happy I got to have this experience in my career."
Carrie Jean says the girls often get questions from "Muggles" (non-performers) asking if it's weird dancing topless. Newest cowgirl Briana Chance had her answer ready: "My mom was a topless dancer so I grew up hearing her stories knowing that it's not something to be ashamed about. The cast, producers, choreographers and stage technicians make it a very comfortable environment."
Dancer Jill Reed added: "I think there is definitely a stigma for topless dancers. Most people can view us as a type of exotic dancer, and not trained. However, once people understand that the show is tasteful, and they see the athleticism behind it, they have a new appreciation for how much training goes into our art."
Carrie Jean summed it all up: "All of the cowgirls are proud of their hard work and booking the show. It takes a trained dancer to seamlessly handle the intricate choreography and varied dance genres. Come see us perform nightly at Harrah's at 10 p.m.!"