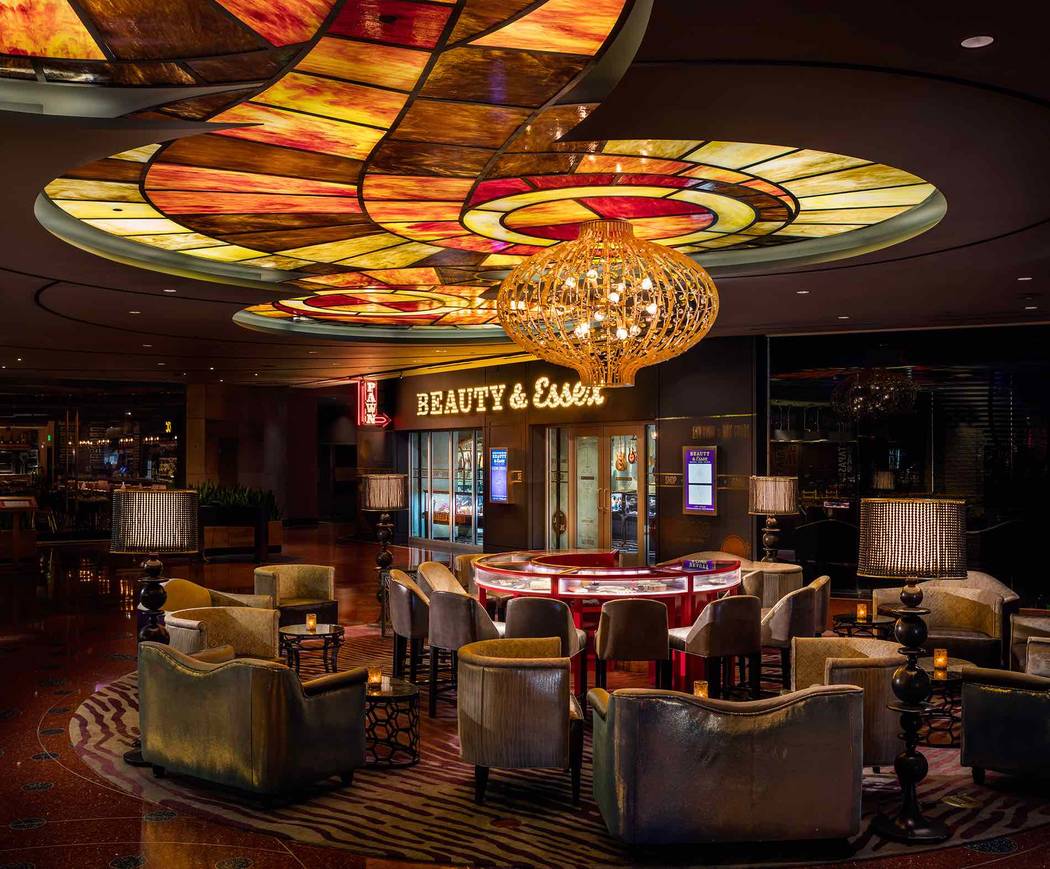 EDITOR'S NOTE: It's that time of the year again when Robin takes off for his monthlong family trip to Europe. His travels this week begin in Athens and its historical treasures before he moves onto the Greek island of Santorini. Next weekend, he'll wind up as usual in Italy exploring the delights of Tuscany.
In his absence, a great number of showbiz entertainers, celebrity VIPs, chefs, restaurateurs and Vegas dignitaries have stepped forward to write their guest columns.
Today, (July 7) acclaimed chef Chris Santos from the hip hangout Beauty & Essex at The Cosmopolitan steps out of the kitchen long enough to cook up his column.
Here's Chris, author of the best-selling cookbook "Share" on the subject of launching a new restaurant and cooking in Las Vegas.
If you can believe it, Beauty & Essex has been open in The Cosmopolitan of Las Vegas for a little over a year now. Beauty Vegas was a longtime goal for TAO Group partner Rich Wolf and I and it constantly blows my mind to see where we're at now and how well-received the restaurant has been. I didn't do it on my own though, it truly has been a collaborative effort between the front and back of house, as well as the entire TAO Group team.
SHAREABLE PLATES
After much success with Beauty in New York, it seemed natural to bring the brand to Vegas, especially with such a huge TAO Group presence already in the city. When deciding on the perfect location, we felt that The Cosmopolitan of Las Vegas fit the brand beautifully and with Marquee already in the hotel, it only made sense to have both a TAO Group restaurant and nightclub at the hotel in order to create a complete experience for our guests. We always wanted Beauty to be the place where you kicked off your night out and we did just that with shareable plates, great cocktails, a DJ and just overall great vibe.
We've grown a lot over the past year both at Beauty & Essex Las Vegas and the brand as a whole with our expansion to Los Angeles earlier this year. The team and I have learned a lot about our Vegas audience, which is so unique and completely different than our New York and Los Angeles crowds. It's been fun to see what works better here than other cities and I constantly look to my culinary team to get creative and add dishes to the menu that are perfect for Las Vegas.
MADONNA DINNER
During our first year, we've had the opportunity to serve a diverse group of people including some pretty cool celebrities. A few months after opening we had Madonna in the private dining room after her concert. Kevin Hart celebrated his birthday with a big group of his friends and even LeBron James ate at the restaurant before his 2016 championship celebration at Marquee.
There have been too many only-in-Vegas moments at the restaurants to include all of them, but you can always count on something happening.
We can't wait to continue to create great memories at the restaurant for many more years to come. We are continuously evolving and adapting and can't thank Las Vegas enough for embracing us with such open arms. It's been an incredible and crazy year that I couldn't have done without my amazing team. It's truly been a team effort to build the brand and I'm so thankful to have such great people working with me. Cheers to one year!