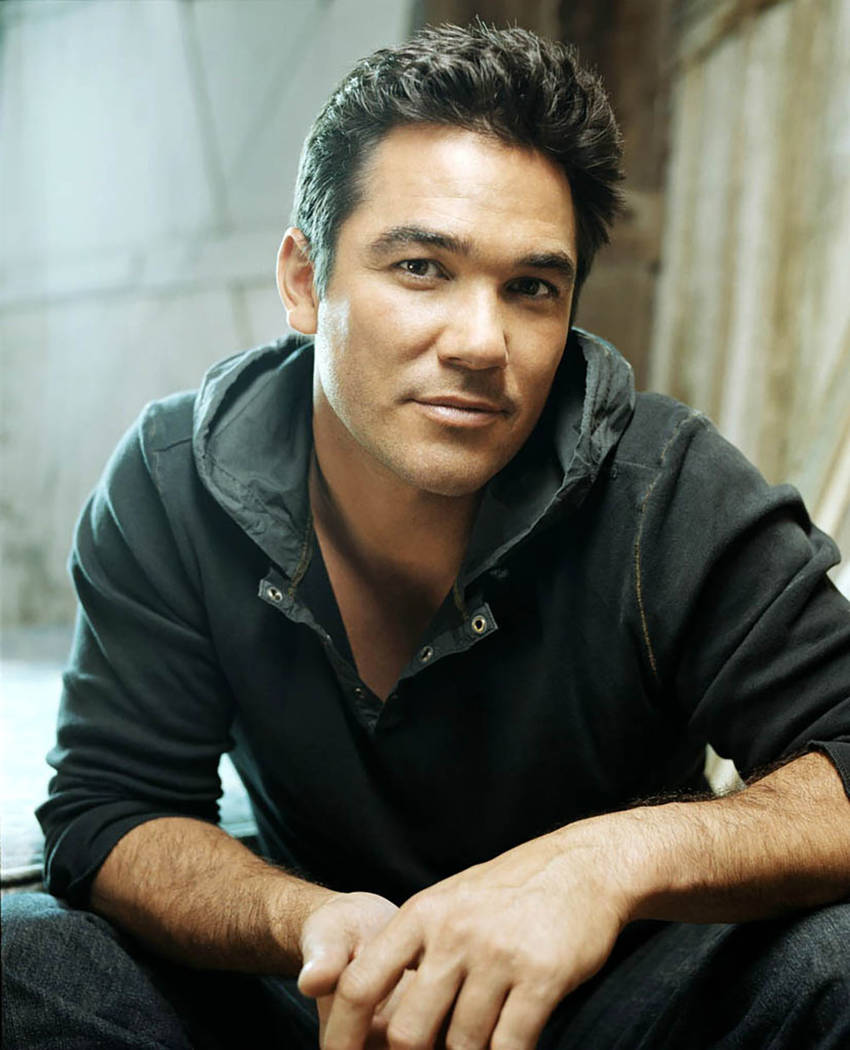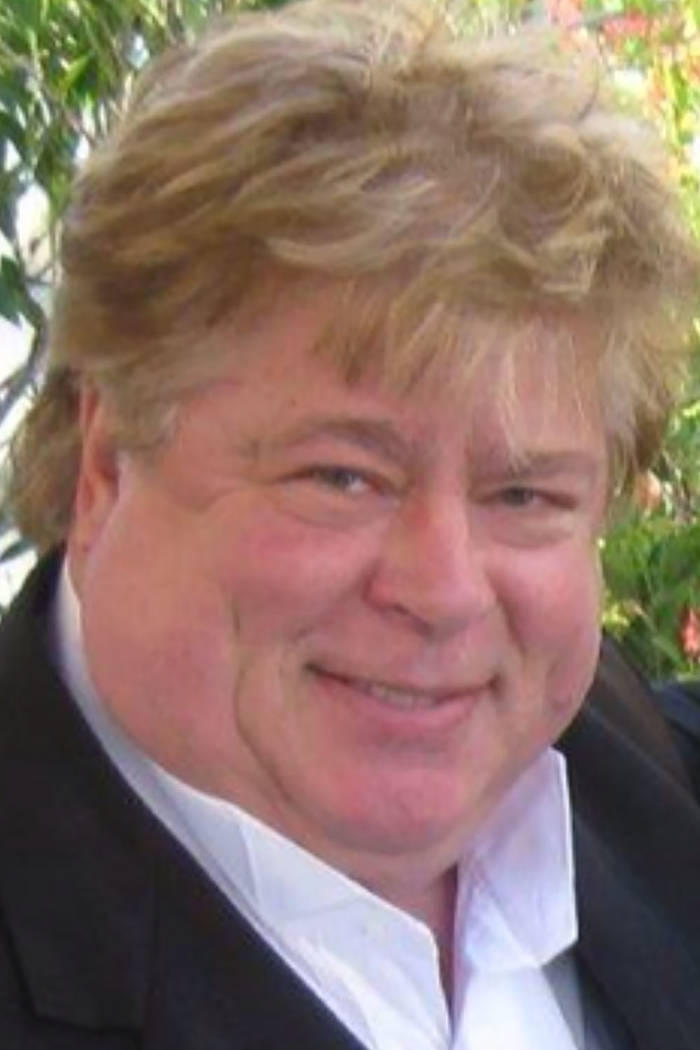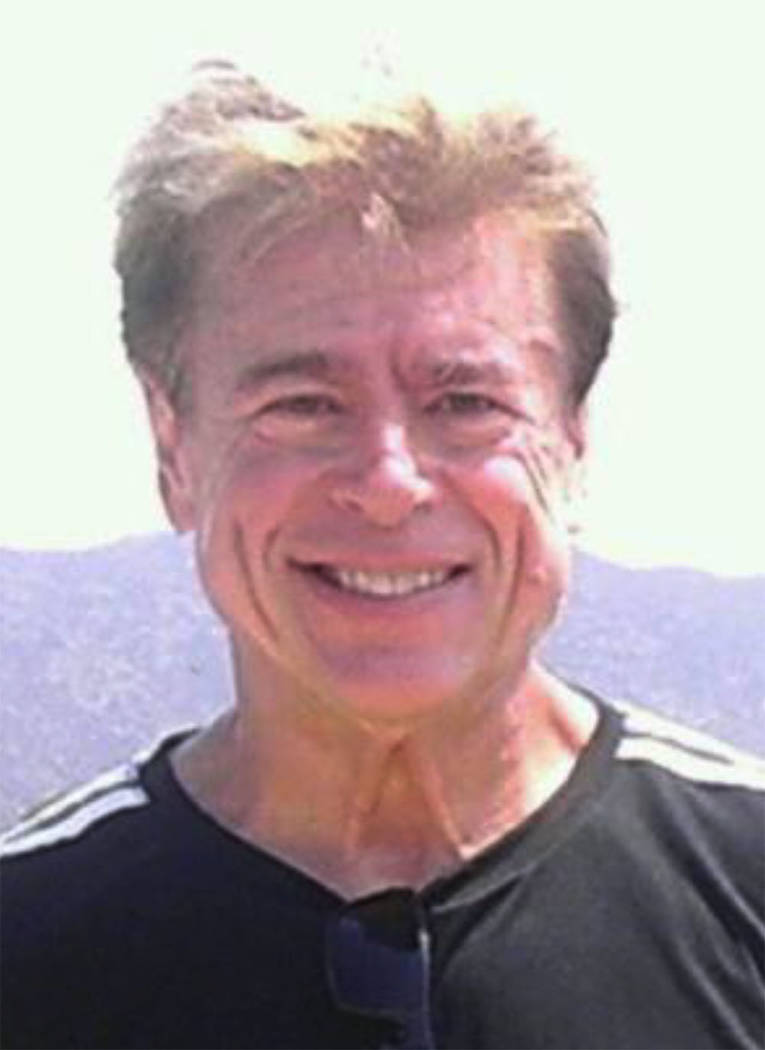 Hollywood's secret weapon in the fight against aging is coming to Las Vegas. Its all about rebalancing and rejuvenating the total person so they can feel in control of their bodies again. The decision to expand the Beverly Hills Rejuvenation Center to two Summerlin locations this summer by owners Devin Haman and Dan Holtz is because of the ever increasing number of Vegas patients who were driving and flying to Los Angeles for the premiere wellness treatments.
Since opening the original wellness center in 2005, they have opened branches in Scottsdale, two in Texas, others in California and now the two coming to Downtown Summerlin and in Boca Park next door to Britney Spears cycling fitness studio. I learned it's all about age management when I talked with Devin who was a friend here for several years when he ran the Sunset Tan empire of salons with a branch at Palms Place here.
Q: You're keeping people young, or making them young again?
A: Exactly. It's funny because I opened the Sunset Tan facilities about 15 years ago, but just two years later also opened this whole other concept of Beverly Hills Rejuvenation Center. It was really something I was much more passionate about. Tanning was a fun industry, but this is something where you're changing people's lives, in a way saving people's lives, too, just bringing their health back so they feel good and look good and live a much more quality life
Q: Why'd it take so long for you to return to Vegas?
A: We opened about 12 years ago in LA and then we've opened up the other clinics. We have people traveling here to Beverly Hills from Dubai, South Africa, Australia, all over the U.S. — most of the people from outside areas are coming in from Vegas. So it really felt like a natural place to open. We're getting a lot of interest from people just flying out from Vegas. With the bioidentical hormone part of our program they just need to come out once a year to get a physical and then we can send them their prescriptions every month. So it was an easy … Plus, people in Vegas, they're really into living a healthy lifestyle and looking and feeling good because of the whole entertainment business and hospitality business in the Vegas area. We're opening up two right away, both in Summerlin, one at the downtown Summerlin project and one at Boca Park in Summerlin. We're excited not only just with the patients, but we're franchising our clinics throughout the country and everybody — all the anti-aging conferences, all the derm/plastic surgeon conferences, medical conferences — are in Vegas. So, it's a natural place for us to set up for the conference but then also take them over to see our clinic. So, we felt it'd be a … kind of like we did with the Palms in Vegas and the Sunset Tan — was now with BHRC in Vegas. It's a great place to showcase our clinics.
Q: Is the main thing anti-aging or are there other treatments?
A: What we started with over 12 years ago was the whole bioidentical hormone replacement, which is what people consider more of the anti-aging or age management. That's optimizing all your hormone levels, whether it's testosterone, or thyroid, or estrogen, or progesterone. But then about nine years ago we also launched the whole aesthetic part of it, which is all the injectables, laser treatments, we were one of the first — seven or eight years ago — to introduce the ultherapy, which is a non-surgical facelift. It's done through ultrasound … Also, the NeoGraft hair transplant that's a non-surgical hair transportation that we do. Then, all the other top-of-the-line German-made lasers and cool sculpting, you've probably heard of — that's a big one. So, we've been doing cool sculpting as well.
Q: Cold sculpting?
A: Well, you're close. It's cool sculpting, but it's done with a cold laser so it freezes the fat. So you just put on the … you attach the different parts, whether it's the abdomen or the side flank, you attach and it freezes and actually kills the fat cells. Technology is amazing.
Q: So does a 55-year-old person come in looking 55 and leave looking 35?
A: They can actually feel probably in their late 20s, early 30s, and then with a number of the treatments we can get people … it's funny it used to be 30 is the new 40. Well, now, it's really become 30 is new 50, as well because between the hormone replacement and the aesthetic treatments that you can do you can easily knock off pretty much 10 years, of not just the look, but more to how they feel. Sleep much better, sex drive is up, energy is up, all these things and we've had people come in looking to retire at 50 because they're so tired and next thing you know they're wanting to open up more businesses. Their energy is back, they're sleeping better, their stress is more in control. So it's been pretty phenomenal results.
Q: Obviously in Beverly Hills you get a lot of celebrities … Who can you talk about?
A: One celebrity is Joanna Krupa who has been with us for about 11 years. She started at 27 years old, she was on "Housewives of Miami" and "Dancing with the Stars." She's been a loyal and faithful patient of ours for 11 years with some hormonal issues, thyroid, and now even at 38 years old she looks and feels as good or better than she did at 27.
Another big story this last year is with the transformation of Superman, Dean Cain, at 50 came to us about 40 pounds overweight and within about six months we got him to lose 40 pounds and not just losing the weight, but he had all these other medical issues. He spent the last 16 years raising his son, so he kind of let his own weight/health get out of control. He had psoriasis for 30 years. He had arthritis. He was pre-diabetic. He had tons of inflammation, and then after about six months not only losing the weight but he's now competing with his son in basketball and other sports and feeling much better and sleeping better and his whole health came back … . So that's been a big success story.
We've got "Baywatch" star Nicole Eggert. She was on the original "Baywatch" TV show and had put on quite a bit of weight over the years. So we got her to lose 10 pounds in just five weeks for the movie and getting her back in great shape We're working now with Donna D'Errico from "Baywatch" also. And, you know Shanna Moakler, who's out in Vegas quite a bit running the Miss USA pageant in Nevada. We've done some work with Teen Mom, Sarah Abraham, from skin tightening and recently DJ Paul Oakenfold, who spins at the Wynn. At 53, he was going up to Mount Everest for a big climb and he came in using one of the technologies that we use. It's called the CVAC hyperbaric chamber. It's a pod, looks like a little space ship, that's about a $125,000 pod … Tony Robbins believes in that. He's got one in his house. It's great to simulate high-altitude training. It takes you up to about 22,000, simulates 22,500 feet, where it's cooler temperature and less oxygen. So it's great. A lot of top athletes are using it. People use it for inflammation, weight loss, it's pretty amazing. It's almost like sitting in there working on your iPad and you're getting a workout in. Mel Gibson's used that quite a bit over the last couple years, as well. And Mickey Rourke — we were featured with him using it. We've got Morgan Fairchild. She's been in. We've done some treatments with her as well.
Right now, I can't say with who, but with another Oscar-winning actor for a movie coming up in about six weeks. So, we're starting to work with this person to get them in great shape for their role in this new movie. So we've had a lot of success with celebrities and many other people coming in.
(In promotional material Devin furnished to me Dean said: "The last 10-15 years has been extremely difficult to remain fit. Of course, age plays a factor, but I have had psoriasis for almost 30 years, and about 10 years ago it evolved into psoriatic arthritis. As an ex-athlete, I tried to tough it out for years, but definitely started losing that battle." After suffering a host of health problems including arthritis and uncontrolled weight gain – reaching a staggering 235 pounds at my peak I decided the lack of answers from my conventional doctors just wasn't good enough any more. I heard about the CHRC reputation and got in touch to see how they could help transform my quality of life – for the better. I had some thyroid stuff that would never show up in a "normal" blood panel. I was vitamin-D deficient and my body was just full of inflammation They created a bio-identical hormone replacement therapy treatment plan that allowed me to regain my youth, and experience a quality of life years below my biological age. I was able to lose 35 pounds of previously unachievable weight loss, experience a reduction in aches and pains from his arthritis and increase my level of physical activity again. In fact, my aches and pains began to subside to a more "normal" level … I could bend my knees, my ankles stopped hurting, my feet stopped hurting, my lower back stopped aching, and my range of movement increased dramatically."
Q: I'm not being negative at all, but is this all medically approved?
A: Yes. Everything that we do here has been FDA (U.S. Food and Drug Administration) approved, all the lasers, the equipment and everything. We make sure that all our medical providers have the proper training, especially when it comes to any type of laser equipment and when it comes to any of our aesthetic injectables. We made sure everybody master trained from some of the top derms and plastic surgeons here in Beverly Hills. So, that's one of the nice things that we've done when we launched in Dallas and Newport Beach, as well as coming up in Vegas, we bring our medical staff out to Beverly Hills to make sure that they're trained by the master injectors in advanced techniques.
Q: When do you anticipate opening here?
A: The Boca Park location with five treatment rooms in over 2,500 square feet of space should open up at the end of July. Then, Downtown Summerlin will open toward the end of August. Get ready for the big fall. … The 1,800-square-foot (Downtown Summerlin location) will have five treatment rooms (and) a new piece of equipment. It's called the BTL X-Less Ultra Thinning. It's for vaginal rejuvenation, which has been a big topic the last two years. So, we're going to be launching this. It's a new device that comes out. It's only about an eight-minute treatment. It's non-invasive. It enhances the sexual satisfaction, increases libido and it tightens and smooths for vaginal rejuvenation. So, it's going to be a pretty big, pretty hot topic launching in Vegas and that alone will be the subject of much discussion.
Our treatments are for men and women. We originally thought for the hormone replacement we'd have mostly men, but it's about 50 percent (women), 50 percent men.
Q: What's the most popular treatment?
A: Right now, I think obviously the most popular is our bioidentical hormone replacement. The other big buzzword, is the cool sculpting because it can pretty much knock out and kill those fat cells. It freezes the fat and kills those fat cells … Cool sculpting has been probably one of the biggest — for the last two years — for fat reduction and also for skin tightening.
Devin, who once had over 100 Sunset Tans sold, says that after the two rejuvenation centers open in Summerlin his expansion will roll on with four more under construction in Texas bringing a total of 11 within the next four months.
He summed up: " The patient is always the center of what we do. At every stage of a treatment plan the clients' goals drive the team to satisfy expectations. They have genuine emotional satisfaction when they see the very visible results of their physical renewal. Finding vibrant healthy aging is our true reward."