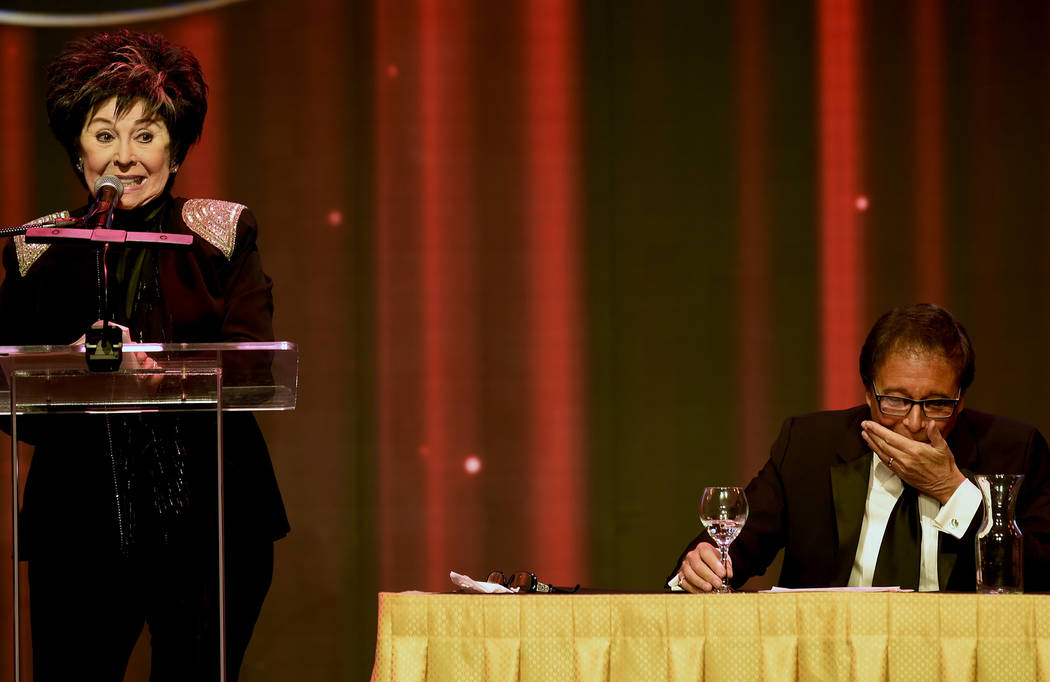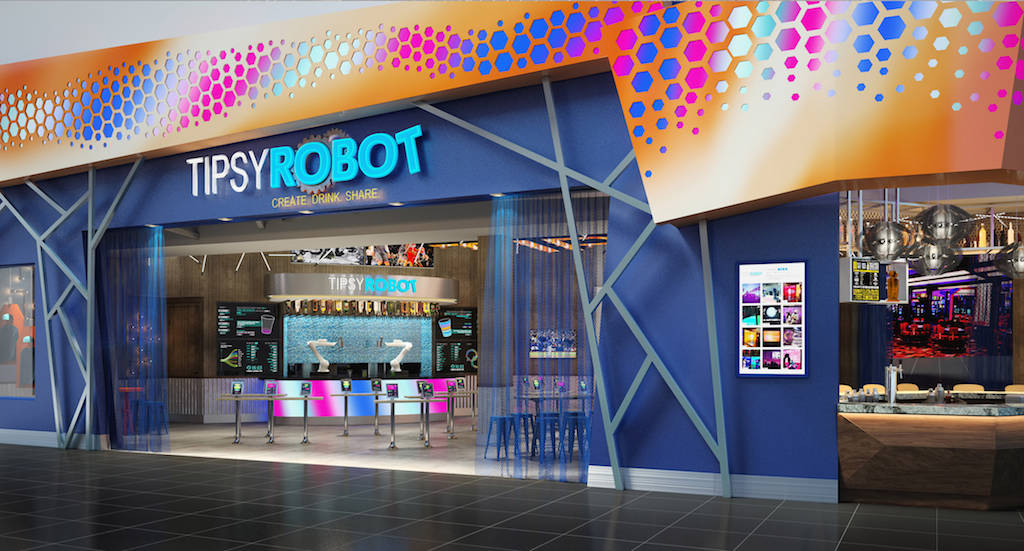 Ten years ago, pop superstar Britney Spears made global headlines with her breakdown, which resulted in an umbrella attack on the paparazzi, shaving her head and spacing out on the MTV Video Music Awards. It's never been forgotten, and to this day Britney's financial affairs are still controlled by her management team, including her father. I remember seeing her falling asleep on a bench outside The Mirage one morning at 6 a.m. as if she had no home to go to. Now for the first time our Planet Hollywood headliner has admitted that "it was an awful time."
In an interview with Yediot Ahronoi journalist Raz Shachnik in Israel prior to her first-ever concert there on Monday (June 26) she said, "Everyone of us who starts at a young age has to take into account that we have to balance to stay in this industry and to continue in real life. Sometimes, this balancing question is very challenging. I was a different person then, young, and did not always know what was good and what was wrong. Today, I'm in a much better place in my life.
"I am sometimes in denial that I am a famous person and I want to be a very private person. I have these moments when I want to go into some costume and walk down the street like an ordinary person. I was a pretty normal girl, a tom boy but my 20's were really terrible. The 30's are a lot better for me. I had to take breaks for myself; take responsibility for my mental health. My life was too much under the control of too many people and that did not allow me to be myself. When you're not in control you're less excited, less passionate. I did not know what to do with myself and I tried to please the people around me a lot. There are moments when I remember them today and I say to myself 'what the hell was I thinking.' It was pretty scary, even stupid. I would not repeat it.
NEW TV STUDIOS: Caesars Entertainment has acquired Nevada's first full-service TV production studio. Thanks to the state lottery system pulling the plug on its game show, which was produced under a tented space in the parking lot of the Rio. The 48,000-square-foot facility was home to the Monopoly Millionaires Club show hosted by comedy actor Billy Gardell, best known for the "Mike & Molly" show. Now, "Who Wants To A Millionaire" with "The Bachelor" host Chris Harrison will be filmed there. And, I'll take a crack at finding the right lifeline at the end of the month on a celebrity edition of the program. The set is being created and installed. The studio, which will be unveiled on Thursday (June 29) sits on 5 acres of land at the back of Bally's hotel and will host feature films, sitcoms, game shows and special E-sports events and concerts.
NEW CIRCUS SHOW: A turn-of-the-century circus spectacular titled "Circus 1903" will debut July 25 at the former home of the "Jersey Boys" Four Seasons theater at Paris Las Vegas. The thrills and daredevil entertainment with unique and amazing circus acts will feature strong men, contortionists, acrobats, musicians, knife-throwers , high-wire balancing acts, plus an exciting new twist on the animals. They will all be puppets rather than real-life members of the animal kingdom. A cunning ringmaster will introduce the largest ever performing African elephant and her baby.
The award-winning team of puppeteers and model makers who created the "War Horse" theatrical sensation have teamed up with the Las Vegas producers of "The Illusionists" magic show to bring to life the beautiful mammals who appear throughout the spectacular as the mother teachers her calf the tricks of the trade.
Composer Evan Jolly has created the music that captures the 1903 time period and accentuates the dangers and thrills of the various acts. Scenic artist Todd Ivoins has staged two acts: the first in front of the circus trucks, props and rigging and the second as a tent with flagpoles that's raised into the roof of the Paris theater. Angela Aaron has designed the golden age of circus costumes with impeccable recreations of the original turn-of-the-century outfits that are a work of art in their own right.
The show is a joint venture of Caesars Entertainment, the Producing Group, which has had hits on Broadway and the Vegas Strip and Las Vegas-headquartered Red Mercury Entertainment, which in addition to the Viper Room, the El Dorado Cantina and the eight restaurants at the new Boulevard Food Court, produces the Vinnie Favorito "Unfiltered" show at the Flamingo, Jason Tenner's Purple Reign Prince tribute show at the Westgate and MJ Live at and the Worlds Greatest Rock Show at the Stratosphere .
UNDER FIRE: Former President Barrack Obama and First Lady Michelle are being lambasted for a seemingly never-ending run of ultra-luxury vacations since President Donald Trump took over the White House office. And, I've been named in the debacle, as both Republicans and Democrats blast him for the endless tour of luxury billionaire retreats! Twice, now Obama has been rebuked for leading "The Lifestyles of the Rich and Famous" with one pollster even asking if I'd started my old TV show again to chronicle Obama's millionaire lifestyle! The Obama treks look like my old shooting schedule: Sir Richard Branson's Necker island, ($80,000 a night) , the Four Seasons in Bali ($2,000 a room per night), Marlon Brando's private island, Hollywood mogul David Geffen's private yacht, the Mid-Pacific Country Club on Oahu, and the 13th century Borgo Finocchieto estate in Tuscany with its three-day $30,000 minimum stay, plus 10 percent tax for five villas and 22 bedrooms. Obama arrived in a private jet escorted by six Italian Air Force fighter jets. if I ever started the show again I know what the first episode could be!
EXPENSIVE WARDROBE: Top international superstar Celine Dion can spend whatever she likes without criticism because she's on a European tour in between her resident dates at Caesars Palace and constant sales of perfumes and her records with a new fashion luggage line about to be launched. One outfit she wore this week while shuttling around Europe from her suite at the Royal Monceau Hotel in Paris was a $100,000 stunner: faux leather overalls by Givenchy ($2,000), crystal-embellished Gucci sunglasses ($1,400), Kanya West stiletto sandals for Giuseppe Zanotti ($4,200) and a silver and gold Himalayan crocodile Hermes Birkin handbag ($80,000). Vegas photographer Denise Truscello snapped the Instagram photo of Celine in her new fashion icon statement.
MORE BIG MONEY: One of the financial group shareholders of Caesars Entertainment is the giant Apollo Global management fund, and this morning the executives there closed its new fund to new participants after raising $24 billion to make additional corporate buyouts. In addition to Caesars, the financial fund had ownership of Norwegian Cruise Lines, ADT home security and the Las Vegas timeshare company, Diamond Resorts International, that it bought last June for $2.2 billion with its 50-plus USA resorts and 50-plus overseas resorts from as far as Spain to Mexico. Diamond was founded by Stephen Cloobeck, who owns the Polo Towers complex. Stephen was the first corporate kingpin to ever appear twice in disguise on Undercover Boss.
GETTING TIPSY: Your next favorite bartender in this day and age of ever increasing technology is likely to be a robot and not a friendly server! That's the plan anyway at the new Tipsy Robot bar in Planet Hollywood starting with today's (June 27) preview. It's the first robotic bar in the world. In fact, there are two robots, You input your order via a tablet and then the technologically advanced robots use precise measurements to generate the perfect cocktail.
Not only do they pour simple drinks they will also let you create your own cocktails. When not pouring, the robots will even entertain you with some dance moves until its time for another concoction.
SAVAGE SARCASM: A 70th birthday comes but once in a lifetime and one expects his guests to be polite, charming and well-mannered. Not so for singer and radio host Dennis Bono when his wife, the 32nd lieutenant governor of Nevada, Lorraine Hunt threw him last night's (June 26) party at the South Point. It started out as a "Celebrity Roast" to benefit our beloved Opportunity Village charity. The showroom was packed as Dean Martin's daughter, songstress Deana Martin, hosted the Celebrity Roast to honor Dennis with James Bond villain, Robert Davi, "French Connection" actor Tony LoBianco, comedy impressionist Rich Little, singers Clint Holmes and Frankie Scinta, yours truly and Lorraine. Our thanks to Glenn Pinkerton of the Las Vegas News Bureau for his photo gallery.
The razor wit and barbs were nonstop and everything about Dennis from his tan to his wine consumption was fair game for the loving attacks. Lorrraine had the best comedy line of the night when she described a recent night in bed together when Dennis grazed his hand on her leg, then around her waist and then asked her to find the TV remote! "Laugh In's" Ruth Buzzie had been scheduled as a surprise guest but Clint Holmes wife, Kelly Clinton, stood in for her complete with dowdy dress, hairnet and a bag to hit "the man of the hour" with for abandoning her on their wedding night. I got in a great zinger, saying the audience was leaving the moment they found out that it was Dennis Bono and not the U2 singer Bono.
Zowie Bowie star Chris Phillips and comedy veteran Dennis Blair co-hosted the after-party. It was a night to remember as Dennis was assaulted on all sides in the name of humor and friendship. Deana even got in jabs against each of the roasters, and most of it is not fit for reprinting in a family newspaper.
Congratulations to Frankie Scinta, not only for one of the wildest, funniest and dirtiest routines of all time but because of the good news that The Scintas have just had their residency at the Plaza extended into 2018 and a new third night has been added to their run on a now weekly basis rather than twice monthly.