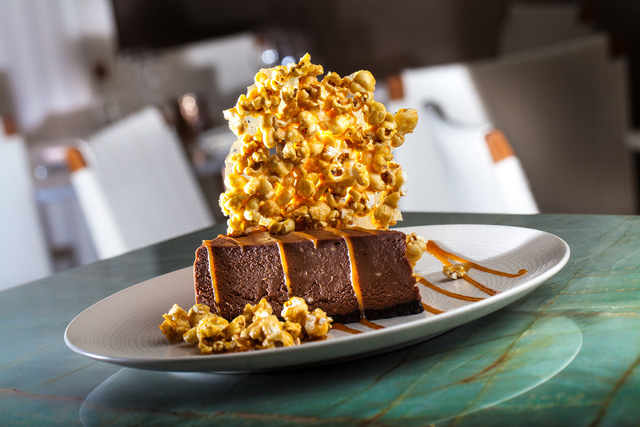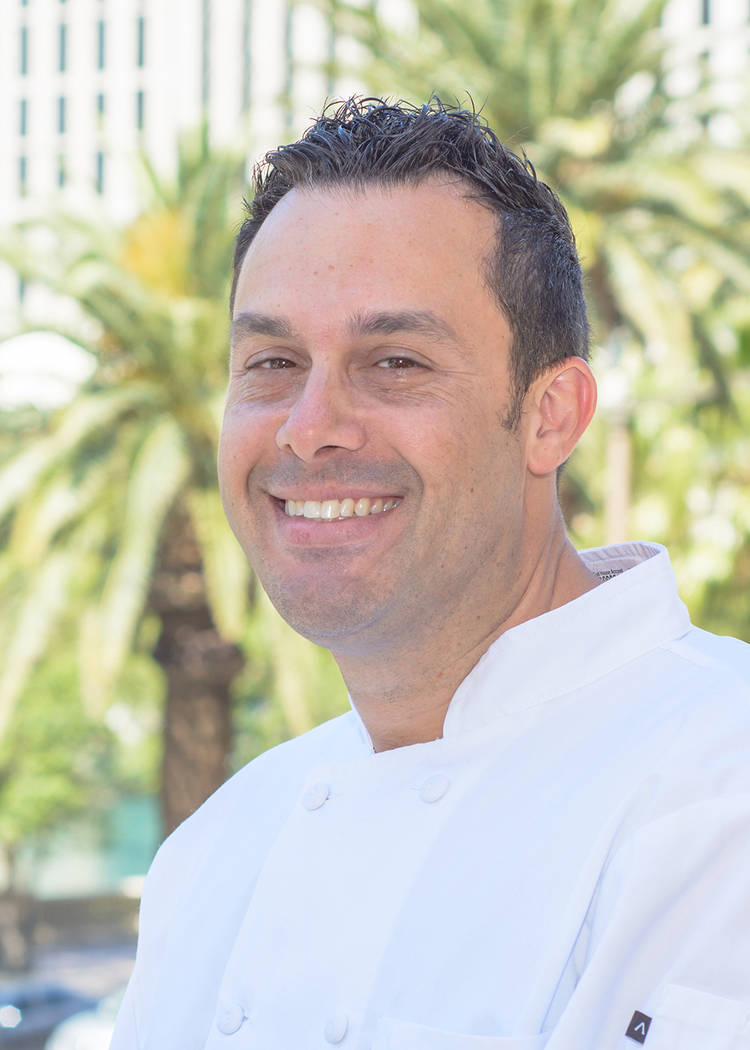 We have culinary news aplenty:
* Chef and restaurateur Carlos Buscaglia has joined Hexx Kitchen + Bar as executive chef. He was co-creator in 2010 of Due Forni Pizza and Wine and opened Fiamma Trattoria at MGM Grand in 2003.
Now he'll handle the menu at Hexx at Paris Las Vegas, which features patio dining, an interior restaurant and open kitchen to its candy and chocolate shop.
* Michelin-starred chef Bryce Shuman has been chosen to be chef of Primrose, one of the first restaurants to open at the much-anticipated Park MGM that's transforming from Monte Carlo.
Bryce won three the New York Times stars at New York's Betony, which was named Esquire's Restaurant of the Year in 2015, when he was named Best New Chef by Food & Wine.
He's commuting between a new home here and Brooklyn as he wraps his duties in Manhattan with world's best chef Daniel Humm.
* It was long rumored that Chicago chef Graham Elliot would be here to open a restaurant, but he's headed to MGM Cotai in Macau, where his dining experiences and California cuisine will be launched at his restaurant Coast before year's end.
* Ex-RM Seafood chef Gerald Chin, who went on to become chef de cuisine at The Cosmopolitan of Las Vegas, scored with the mystery ingredient basket on The Food Network's "Chopped." It contained leftover matzo ball soup and fried blooming onion.
By adding ice cream and bananas, he turned the leftovers into a dessert that won him $10,000 and the title. He used part of the win to get a tattoo of his daughter's name on his arm. Now he's hoping to be selected for "Chopped Champions."
RESTAURANT WEEK
Chefs and restaurateurs are celebrating Restaurant Week from June 19-30. In the decade since it began, more than $1 million has been raised for Three Square. Last year, that meant 500,000 meals delivered to 296,000 Southern Nevada residents.
Participating restaurants include Andiron, Bouchon, Cleo, Eiffel Tower, The Foundation Room, Fogo de Chao, Hearthstone, Gilley's, Mozen Bistro, Silverado Steakhouse, Urban Turban and Zenshin, among many others. The website HelpOutDineOutLV.org launches June 6.
All proceeds benefit Three Square. Prix-fixe menus are $20 to $80. It will all kick off June 16 with The Food Network chef Robert Irvine hosting a poolside party and barbecue at The Tropicana, where he's about to open his restaurant.
$1 MILLION RACE PRIZE
When Las Vegas racecar driver Kurt Busch gets behind the wheels of the No. 41 Monster Energy Ford Fusion on Saturday in Charlotte, North Carolina, he could leave the track with an extra $1 million in his helmet. He's one of 15 qualified drivers for the all-star race thanks to victory history twice at Daytona and once in Charlotte.
This weekend he is ready to earn his second all-star title and the $1 million. Since there are no points on the line, Kurt and his crew can do whatever it takes to earn the win in the three 20-lap stages. As Kurt says, it's all about checkers or wreckers with soft or hard tires. In email comments to me, he said: "There's always something exciting about racing for $1 million.
"There's a unique element about having that kind of money on the line in one night. It's the prestige; it's the intensity of it. I like coming onto pit road with no speed limit. I like that the pit crew is part of qualifying. The format itself is unique. It's a fun environment for a novice fan to enjoy his or her first taste of NASCAR.
"It's an even better environment for a longtime fan to see his or her favorite driver laying it all on the line for $1 million with no points at stake. It's a who's who of the Cup Series. It's a big honor to be included in that race. To win that race in 2010 was a special moment. To beat the best of the best, then to receive a check for $1 million, that's a great feeling."