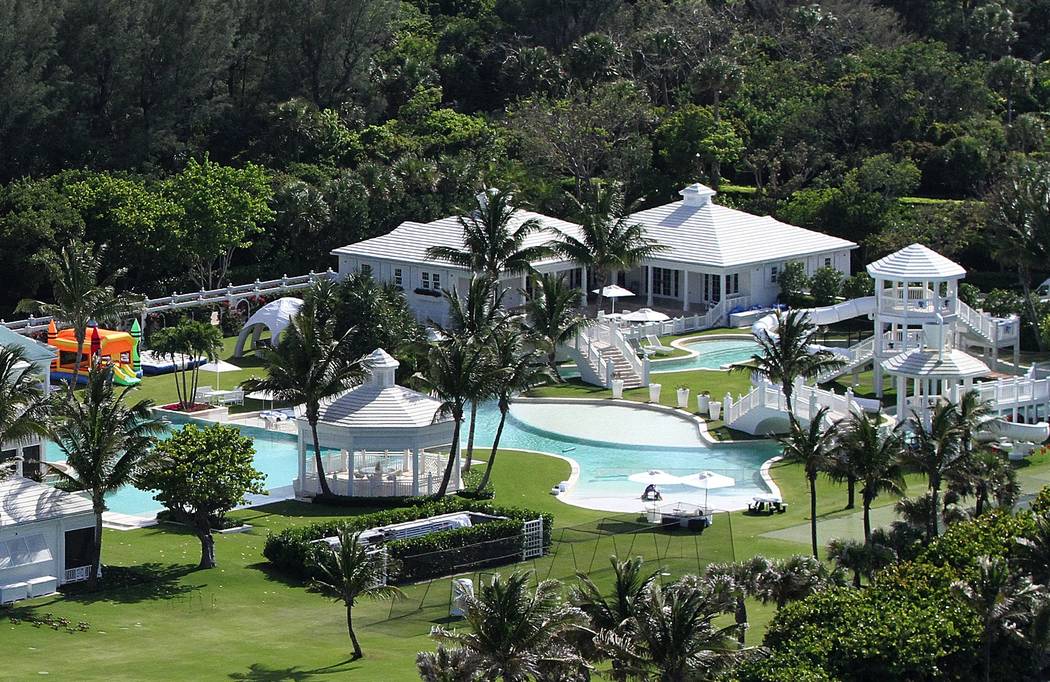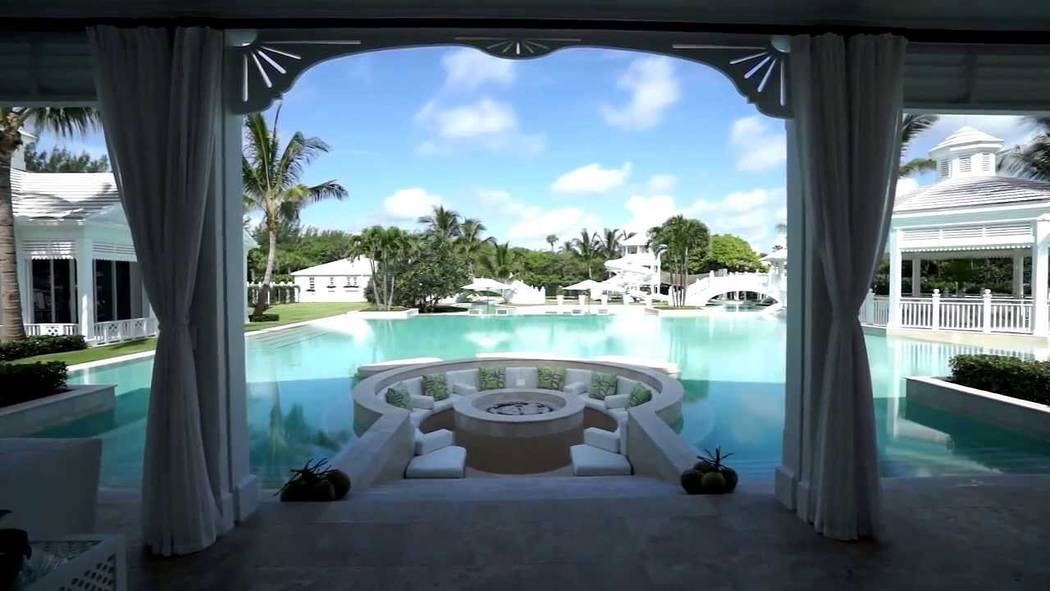 The $72 million Florida mansion that Celine Dion and her late husband, Rene Angelil, had up for sale has sold, but it went for only $38 million. The price on the Jupiter Island 13-bedroom, 14-bathroom water-park estate was lowered several times in recent months.
The couple moved into the oceanfront mansion in 2010, but Celine has left it empty in recent months since moving into another home at Lake Las Vegas for her Caesars Palace residency concerts.
SHANIA'S NEW SINGLE + ALBUM
It's now official: Shania Twain will release a single titled "Life's About to Get Good" in June and a new album in September. The untitled album will be the former Caesars headliner's first in 15 years. She'll debut the single Saturday at Stagecoach Music Festival in Indio, California, country's answer to Coachella's rock.
THUNDER GOES DONNER!
The bare-chested hunks of Thunder From Down Under at Excalibur are now touring Germany on a break from the Strip. The Australian male revue has been invited to travel the European nation, and crowds are lining up at theaters for the striptease show. "Donner" is the German word for thunder, in case you wondered!
'FLIP OR FLOP LAS VEGAS'
Bristol Marunde and Aubrey Marunde are celebrating the season premiere of their hit HGTV series "Flip or Flop Las Vegas" in which they share tips for flipping Sin City homes. They hosted a Q+A at a designers showcase meet-and-greet at the stores of Tivoli Village including RH, Cherry Hills Market, Cork & Thorn, River North, Diamanti Fine Jewelers and Shade Store.
When asked whose celebrity home they would like to help decorate, Aubrey said Britney Spears, while Bristol said Conor McGregor. The hot TV couple met when he was looking for a home in Las Vegas and she was the real-estate executive who showed him around town.
AFAN'S AIDS WALK
More than 5,500 walkers, family, friends and pets poured into Town Square in support of Aid for AIDS of Nevada's 27th Annual AIDS Walk on Sunday, raising more than $300,000 to benefit those living with or affected by HIV/AIDS.
Longtime AFAN supporters The Rio headliner magicians Penn & Teller served as grand marshals for their 16th consecutive year, encouraging walkers to fundraise a minimum amount of $250, matched dollar for dollar by the duo with their Penn & Teller Challenge.
There were performances by Las Vegas Pride Spinners, Broadway in the Hood, Coco Montrese, Melody Sweets, Tape Face and Human Nature. Carrot Top, Tyson Beckford and cast members of "Magic Mike Live" and Men of the Strip made appearances.
WALLETHUB STATS
You won't be surprised to know that Nevada ranked first in WalletHub's rundown of America's most gaming active states, but you might be surprised that it wasn't Utah that came in last. The bottom of the ladder ranking went to Alabama, with Utah at No. 48 and Nebraska at 49. One-time Las Vegas rival New Jersey was No. 6, while South Dakota was No. 2 and Montana No. 3.
WalletHub also produced interesting stats today for the fastest 2 minutes in sports, the 2017 Kentucky Derby from May 5-6 in Louisville, Kentucky, as the first leg of The Triple Crown. The total amount wagered last year was $192 million, and more than 500,000 cans of beer are expected to be consumed alongside those mint juleps at Churchill Downs.
DIARY DATE
Melody Sweets returns to Myron's Cabaret Jazz at The Smith Center for the Performing Arts on May 22 for her third "Sweets Spot" with The Lon Bronson Band. She told me, "I'm going to have lots of glamorous, new burlesque eye candy girls for another evening of decadence and kinky cabaret. I'm still hoping that this will lead to a permanent show of my own in Las Vegas."