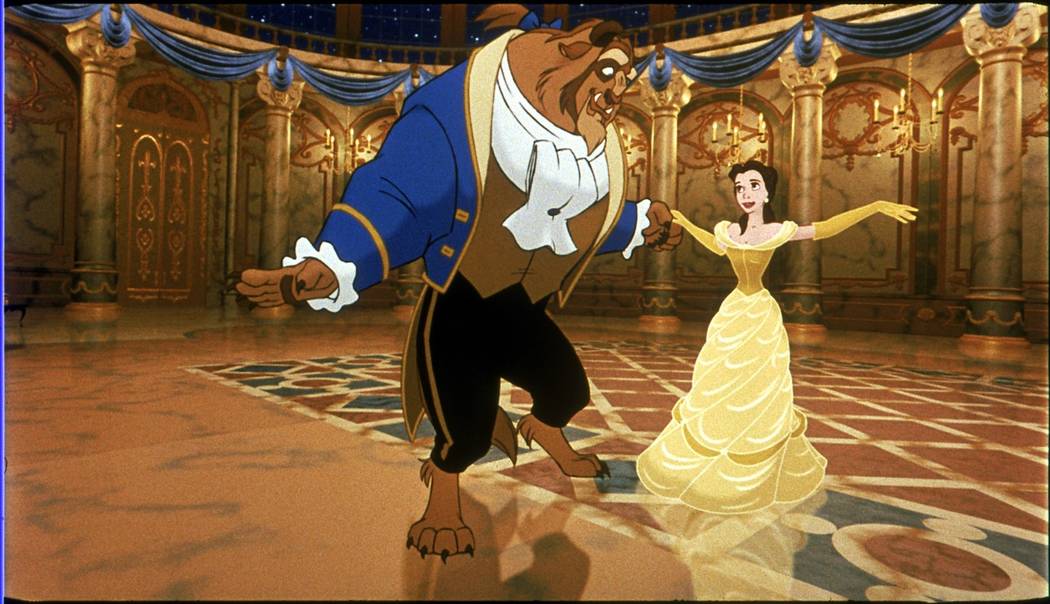 More than 25 years ago, the award-winning title track to Walt Disney's "Beauty and the Beast" propelled The Colosseum at Caesars Palace singer Celine Dion's career to the top of American pop music. Her incredible duet with Peabo Bryson sent her soaring into entertainment's rarified air of superstardom.
On Wednesday night in a total surprise to fans, the 49-year-old Las Vegas Strip headliner celebrated the milestone by performing the new song "How Does a Moment Last Forever" in concert for the first time. She had only sung it previously for this year's live-action remake, starring Emma Watson, of the 1991 animated film.
"Put yourself in my shoes, and you couldn't refuse the invitation," she told the audience. "And now this for the very, very first time in concert." Watch the official video on Celine Dion's Facebook here.
Clips from the film, including the ballroom dance sequence, played on the large screen behind her. She wore a yellow gown during her homage to Belle. Here's the "Entertainment Tonight" backstory on YouTube:
On Wednesday, there was a flurry of concern as local TV and national gossip websites reported that the Strip could become a target for terror attacks on the heels of Monday's Manchester Arena atrocity after Ariana Grande's concert.
Sources told "TMZ" that Celine, Jennifer Lopez, Mariah Carey and The Backstreet Boys are going through with their scheduled performances, but "security will be ramped up in a big way." Celine's tribute to the Manchester victims is here at TMZ.com.