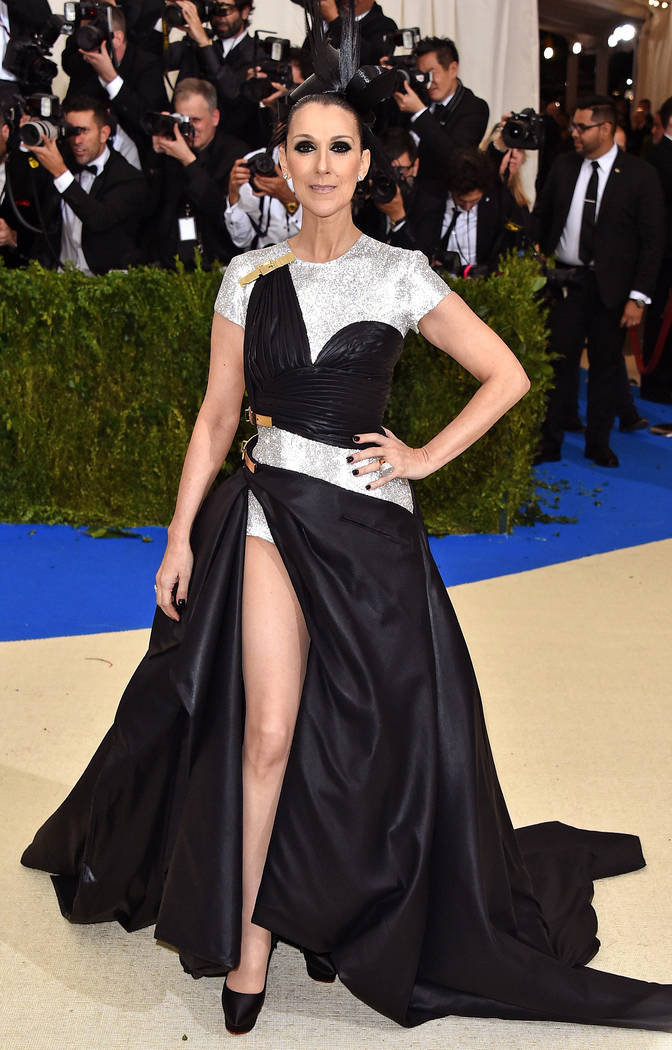 For the second consecutive year, Caesars Palace headliner Celine Dion will appear at The Billboard Music Awards at T-Mobile Arena — this year on May 21 — and this year she'll perform with nine other music megastars. Last year, Celine was surprised when her son, Rene-Charles Angelil, presented her with The Icon Award.
The first 10 headliners have been named for The 2017 BBMAs: Drake, Florida Georgia Line, John Legend, Imagine Dragons, Bruno Mars, Ed Sheeran, Celine, Lorde, Nicki Minaj and Camila Cabello. Camila is making her second appearance after leaving Fifth Harmony. The awards air on ABC.
Many of the performers are Las Vegas regulars, but it's in the nominations that our city really scores. New Wynn Nightlife resident DJs The Chainsmokers dominate the nominations list with 22 and are tied with Drake, with Twenty-One Pilots and Rihanna at 17 and 14 nominations, respectively.
Meantime, "A Year in the Life," a new one-hour documentary about Celine, has its first broadcast Thursday in Montreal. The film crew was given unlimited access to her French-Canadian home, behind the scenes of her Quebec concerts and when she returned here. The show is a compilation of footage and interviews shot mostly during last summer.
Celine, who returns to the Colosseum next Tuesday through June 3 before her European tour, has become New York's fashion darling in the last few days. First she wowed in a tweed wrap dress with matching newspaper boy hat, then dazzled in a leggy, modernistic gown by Donatella Versace slashed to the waist at Monday's Met Gala, her first.
"I'm finally in the gang," she laughed. "This is going to be a big event. This is like having a job for the first time or having a kiss for the first time." She said in a Women's Wear Daily interview that her wardrobe, which includes 10,000 pairs of shoes, has become so huge that she's had to rent additional warehouse space for it.
"I am unable to part with any item from the wardrobe," she revealed. "I cannot give anything away because every piece that I buy has brought me to where I am tonight. They're part of every step that I take, and I have an attachment to it. You can call it crazy. I keep everything, but I just keep buying bigger warehouse space."