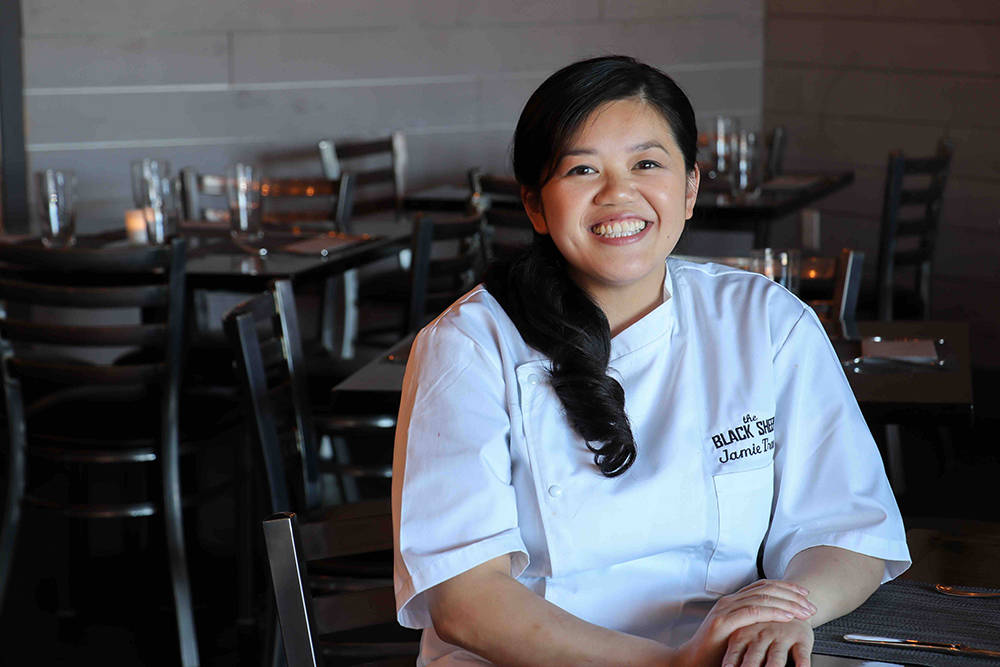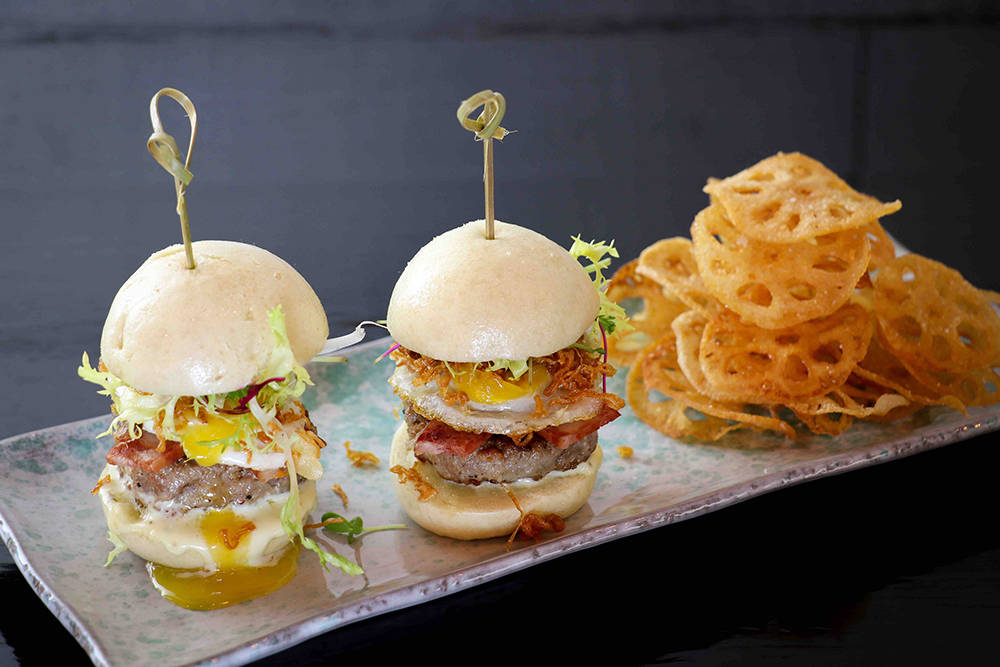 It's Chef's Week here at Celebrity Insider: our salute to some of the culinary kings and queens of the kitchen who have helped make Las Vegas a major dining destination with worldwide recognition. Each day this week we'll have two or three star chefs of the Vegas Valley put down their pots and pans to pick up pen and paper to reflect on their profession and why it plays such an important role in our Vegas success story.
The action isn't always on the Strip and there's almost a trend afoot for star chefs at our famed hotels and resorts to jump into the suburbs to launch their own restaurants.
Chef Jamie Tran who used to work for famed star chef Daniel Boulud at the DB Brasserie in The Venetian is one such talent. In a few short weeks, she has catapulted to name recognition on Warm Springs Road with her new Black Sheep restaurant, which is comfort-food Vietnamese style. There are spicy chicken wings, and her salmon from Scotland along with her slow-cooked short-rib is baked in a clay pot.
Here, Jamie explains what she means about being a playful rebel in the world of cooking and why she gave her new venture the unlikely name of Black Sheep.
……
Hospitality has always been in my blood. Growing up, my family gatherings were filled with delicious meals and people taking care of one another.
When I was only 4 years old, I stood on top of a milk crate to reach the counter and made my first dish with my mom: rice. At 15, I worked in my father's kitchen as a dishwasher and prep cook to earn money to play on my school's sports team.
Drawing from these experiences, it was only natural for me to embrace the culinary arts and join the ranks of the biggest hospitality city in the world.
Las Vegas is home to more than 2 million people but at times it can feel like this beautiful city of ours is known only for the glamour of the Strip. I am excited our city continues to thrive on diversity and tourism but I also want to encourage visitors to see the beauty of off-Strip experiences.
I wanted to be a part of developing Vegas' local growth, so I took a leap with fellow hospitality veterans and partners, Andy Hooper and Jon Schwalb, to open The Black Sheep.
When developing the concept of the restaurant, we wanted it to be about good-natured, rule-breaking, playfully rebellious and splitting from the herd. The name — The Black Sheep — naturally fit and in some way, it reflected my personal trial of breaking through the traditional "boys' club" of the kitchen, while keeping my ideals intact and investing my vision on the plate.
The kind of rebellion is not only present in our dishes but also in the traditional dining atmosphere that impacts the employee and guest experience. Of course, putting out good food consistently is the most important factor, but creating a welcoming and relaxing dining environment that people feel comfortable is just as necessary.
Taking that into consideration, we wanted to create an intimate atmosphere with a modern, but rustic feel that doesn't feel pretentious. Even the music played in restaurants makes an impact on your experience — our soundtrack ranges from hip hop to rock and we set the mood based on the clientele in the restaurant at the time.
I've been an executive chef at fine dining establishments and became burnt out with the strictness and amount of prescribed guidelines. Having my own restaurant, I am able to utilize creativity and to cultivate a menu that features classic American comfort food merged with Vietnamese influence and ingredients.
To complete the experience, we've curated an extensive wine list of esoteric grapes and varietals that pair wonderfully with each of our dishes. As we continue to advance our menu, we aim to adapt our existing items with new food trends. These trends always begin from a point of delicious creativity, but over time they mutate and become more of a gimmick and we don't want to do that. Our goal is to bring inventive dishes to the valley while paying homage to Vietnamese culture.
We are bringing a unique approach to a growing part of the valley — the southwest. By combining fine dining techniques and sustainable ingredients with a carefully organized wine and cocktail program, we are trying to help guests discover new favorites at an accessible price point.
It's my hope that dinner at The Black Sheep can join the growing elevation of dining options in the southwest. We want to continue to develop a warm atmosphere with friendly, knowledgeable staff, delicious and creative food, great cocktails and wine and an unforgettable soundtrack.
If you finish everything on your plate and leave humming the last song, we know it was a good night.
Visit our website blacksheepvegas.com to check out our menu and follow us on Facebook at facebook.com/BlackSheepVegas and Instagram at @BlackSheepVegas to keep with news.