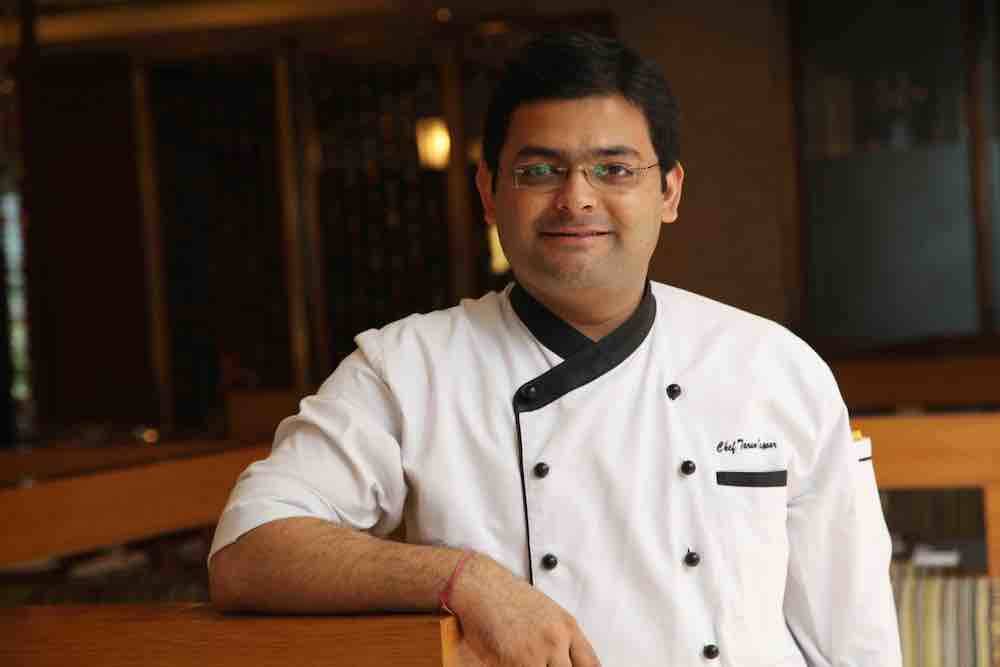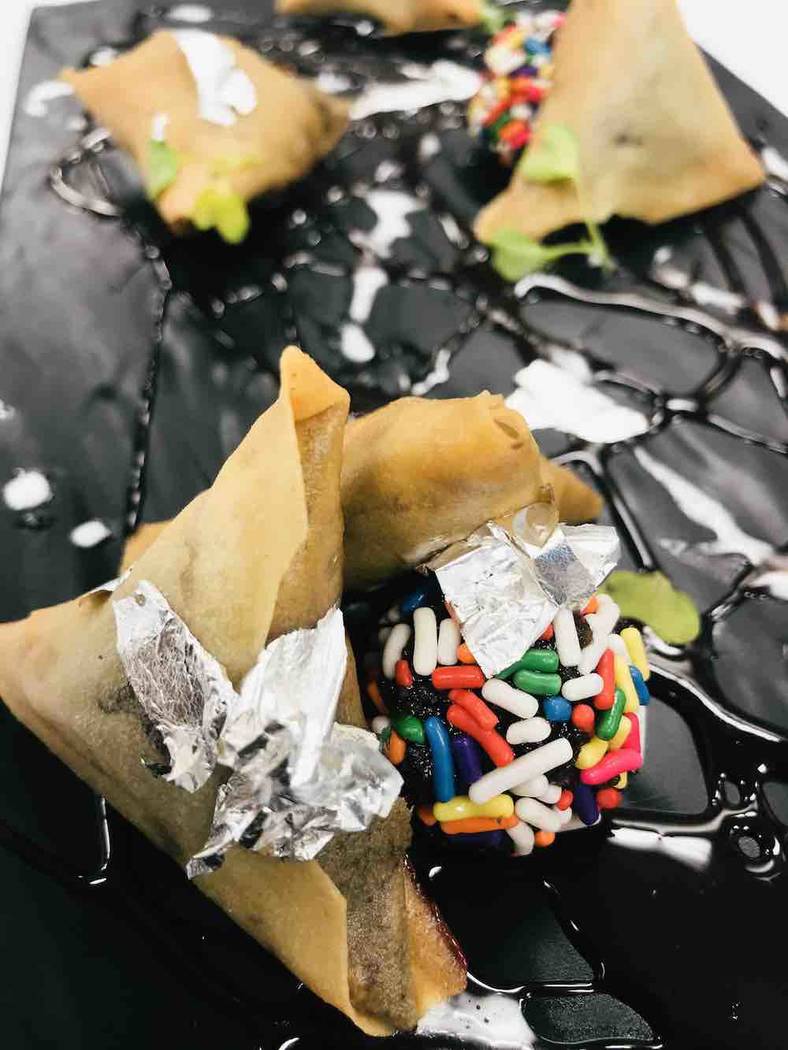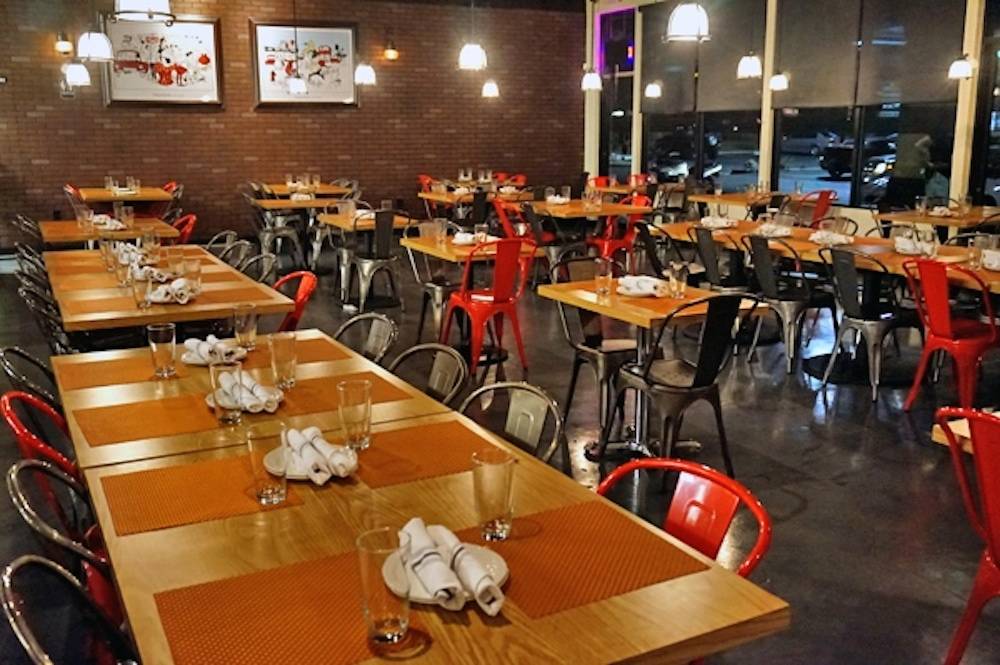 It's Chef's Week here at Celebrity Insider: our salute to some of the culinary kings and queens of the kitchen who have helped make Las Vegas a major dining destination with worldwide recognition. Each day this week we'll have two or three star chefs of the Vegas Valley put down their pots and pans to pick up pen and paper to reflect on their profession and why it plays such an important role in our Vegas success story.
We're all familiar with the cuisines of Italy, France, Mexico and Japan but perhaps not so much about Indian food, which in recent years has grown in popularity. Jasmine and Bhusan Arolkar, who were born and raised in Mumbai, founded Urban Turban in 2011 in New Zealand and brought the concept to Las Vegas. Their goal was to bring new-age cuisine with the traditional values of Mother India to the gourmet Indian experience.
Food critics have stated that Urban Turban is a "chef-driven upscale Indian eatery serving remarkable Indian food." Here's chef and owner Tarun Kapoor to cure your cravings for curry.
……
With the rise in popularity of ethnic food, the world sings praises for the Indian cuisine. In my experience as chef at Urban Turban, more Westerners are coming to their neighborhood Indian restaurants and sharing their experience about their favorite dishes. While Indian cuisine hovers at the edge of the mainstream ethnic food arena, there's still a long way from fully integrating this cuisine into the American food culture.
But there is definitely a trend with the visibility and presence in Indian ingredients and ready-to-eat meals making their way to the shelves of mainstream supermarkets.
Indian cuisine is made of a vast variety of speciality dishes that change with every state. It would easily take a few years for anyone to extensively experience the majority of Indian dishes. Indian cuisine can be divided into four broad basic regional styles of cooking and presenting food, namely North, South, West and East Indian cuisine.
Overall, India has the largest variety of dishes to meet sweet, salty and spicy tastes and holds the title of being the world's most flavored cuisine. There are also subdivisions in each regional cuisine, like street food, clay oven (tandoori cuisine), curry dishes, desserts, rice dishes, non-vegetarian dishes and pickled or preserved dishes to name a few.
Indian cuisine has also evolved as a result of the constant creativity of chefs. Modern Indian cuisine has gone through many changes and improvements to be where it stands today and carries the weight of various Indian cuisine, including the Hindu vegetarian diet and the Mughal cuisines.
As a professional culinary artist and chef, there is balance I must maintain to keep all my clientele happy. I'm constantly trying to create and re-create new dishes for those customers who are hungry for something new and exciting. Alternatively, there are also clientele who don't want to deviate from their traditional favorites and need gradual change when it comes to trying out different dishes.
The process I adopt is simple. I get inspired by what is available locally, whether it is a new ingredient found in the farmer's market or some new dish I have sampled during my travel. Once I am back in my familiar playground, I spend my time creating, experimenting and bringing together fusions of flavors that surprise and delight the senses.
One common misconception of people new to this flavorful cuisine is that it is spicy and should only be enjoyed by individuals with an affinity for spicy, hot food. However, Indian food uses diverse spices to enhance the flavor of the dish rather than increase the heat level.
In addition to creating dishes unique in flavor, Urban Turban also tries to educate our guests through regular cooking classes. At these classes, I prepare an appetizer, entree and dessert for attendees. While I'm cooking, I explain the techniques and spices used to prepare each dish so that people are not intimidated by our cuisine. We also offer a vegan menu every day so that those with dietary concerns are able to enjoy what we prepare as well.
People often ask me what I like most about my job and my answer is always being able to innovate and look for the perfect blend of spices that creates a burst of flavor!