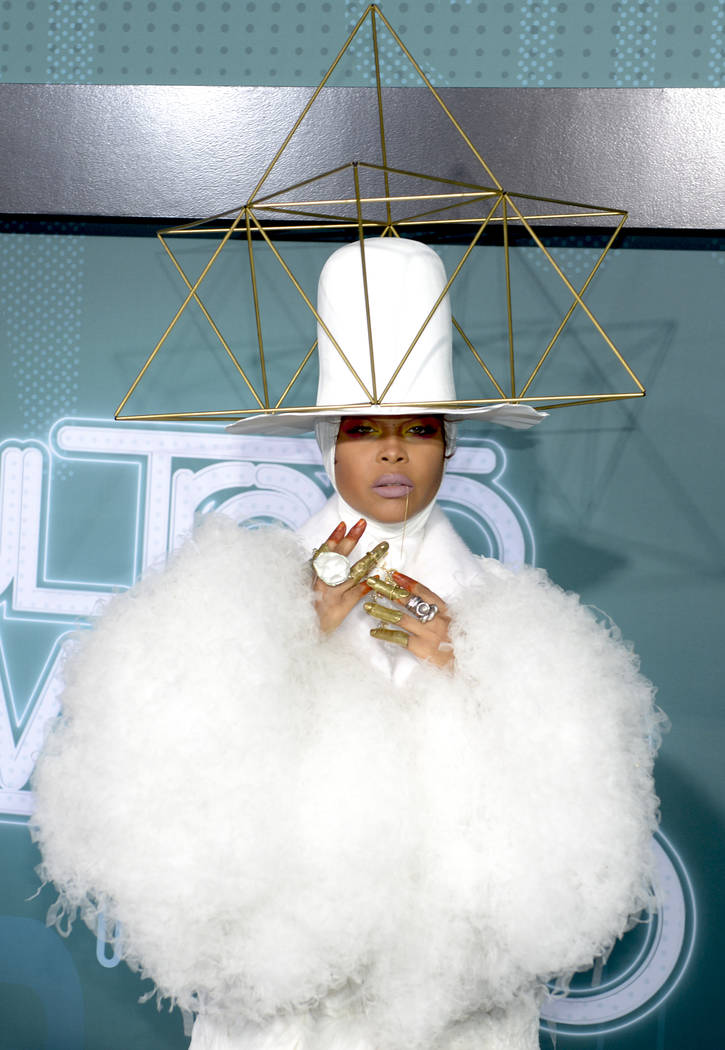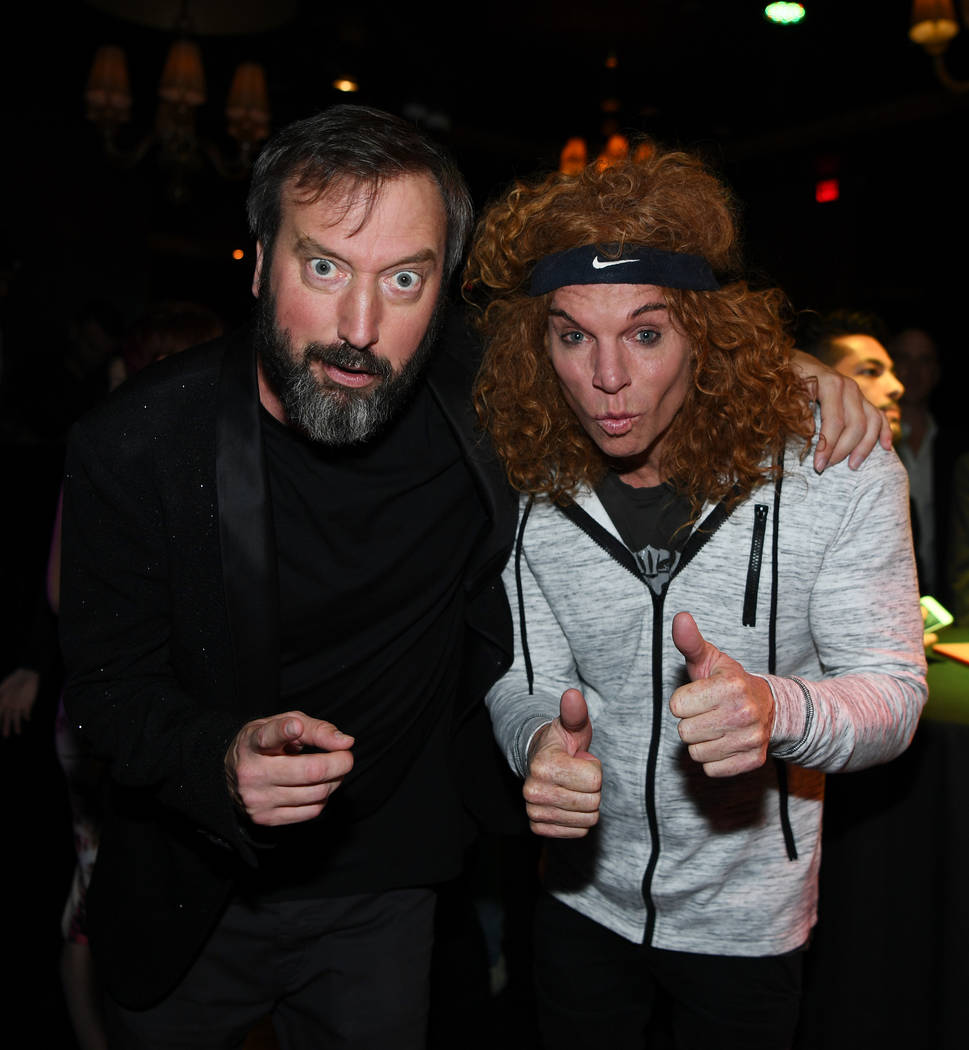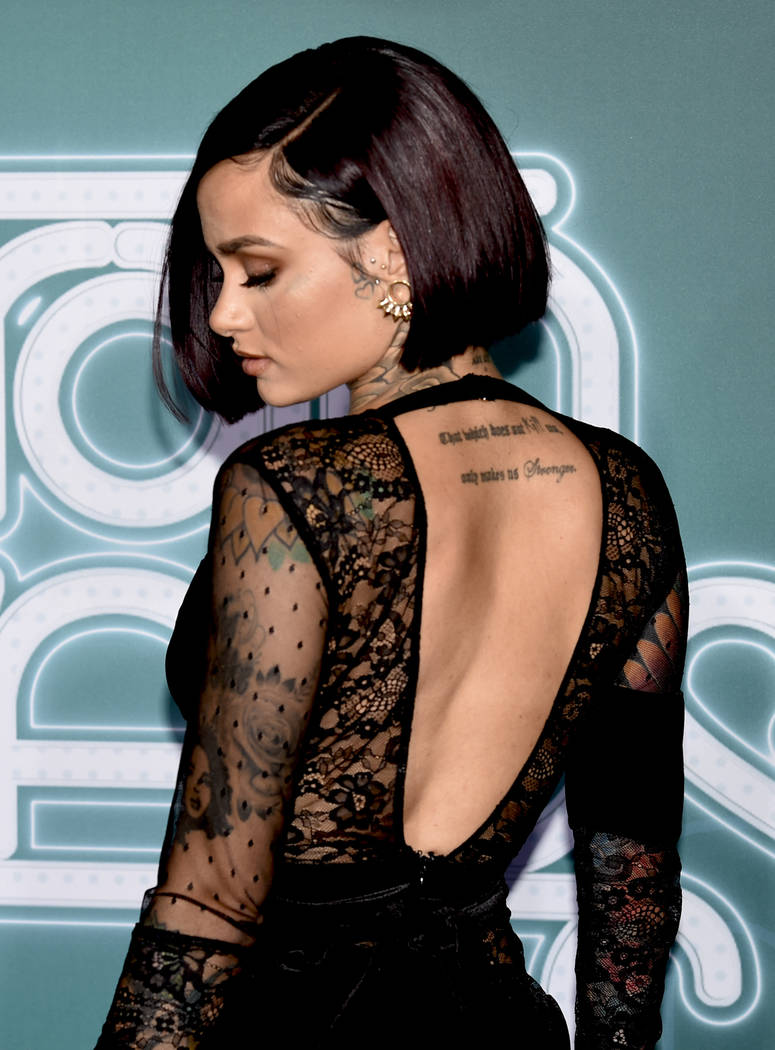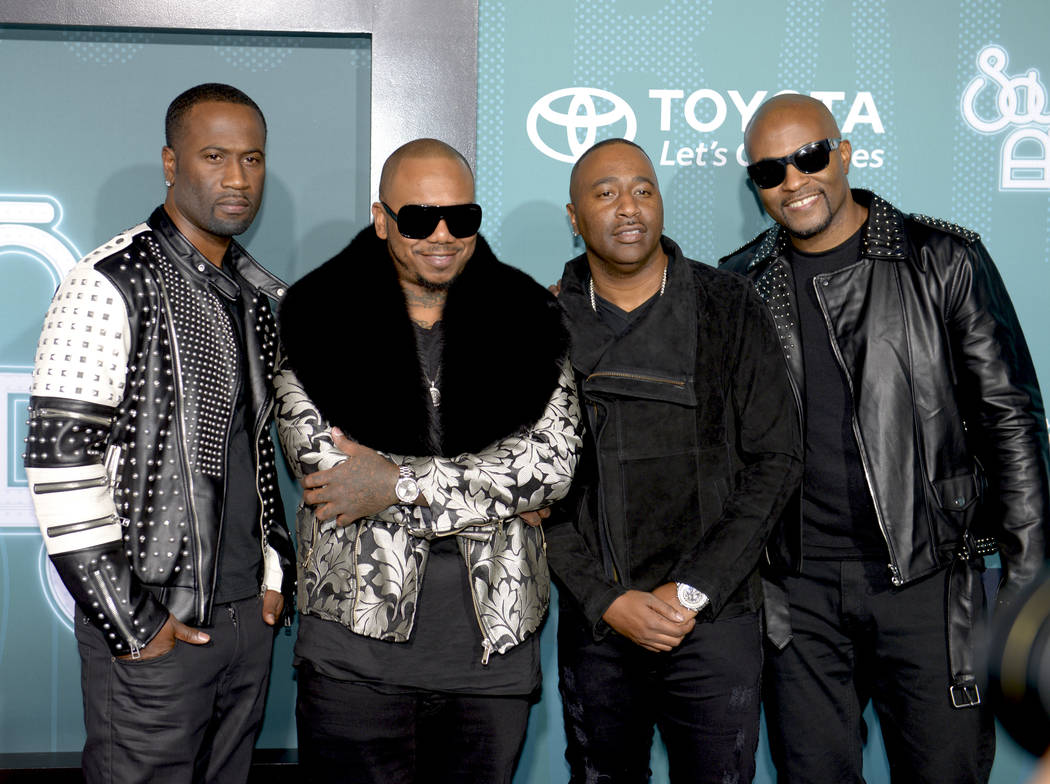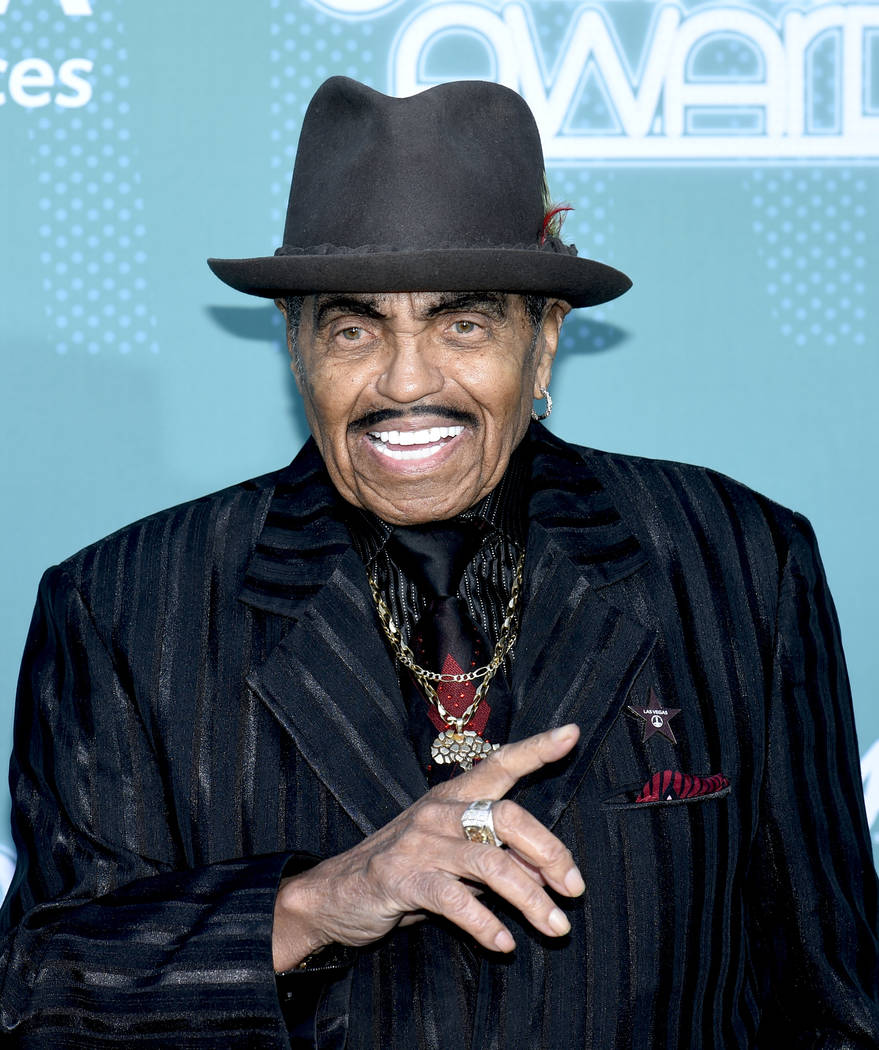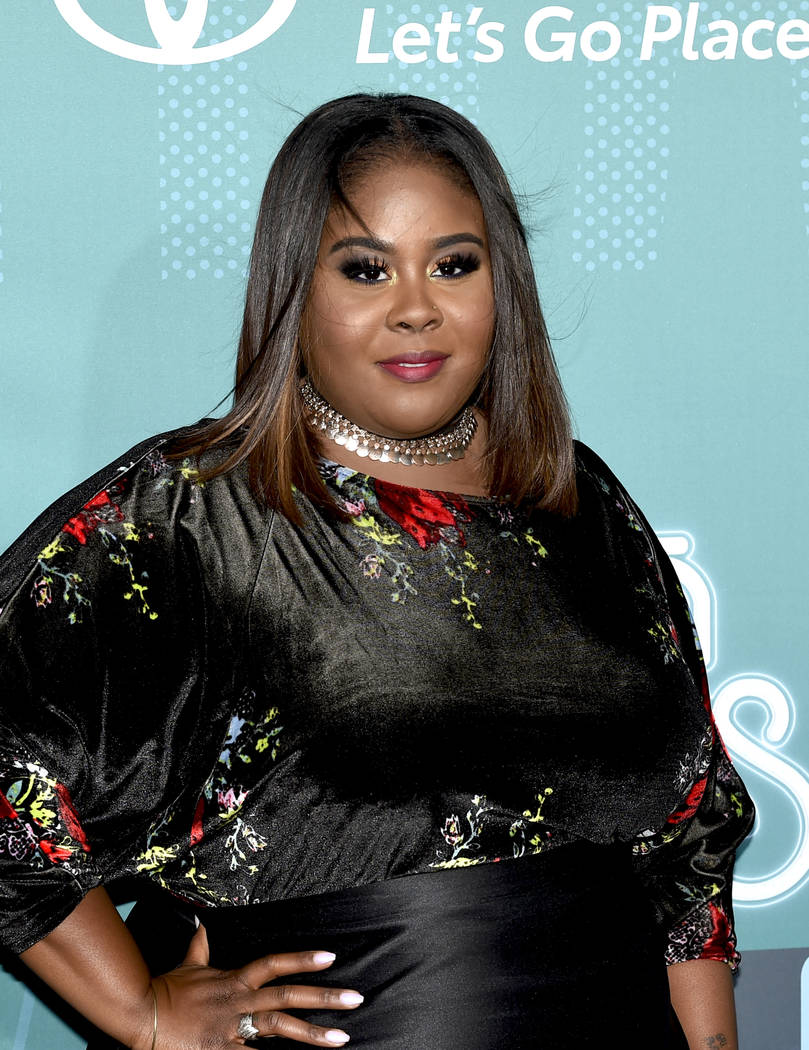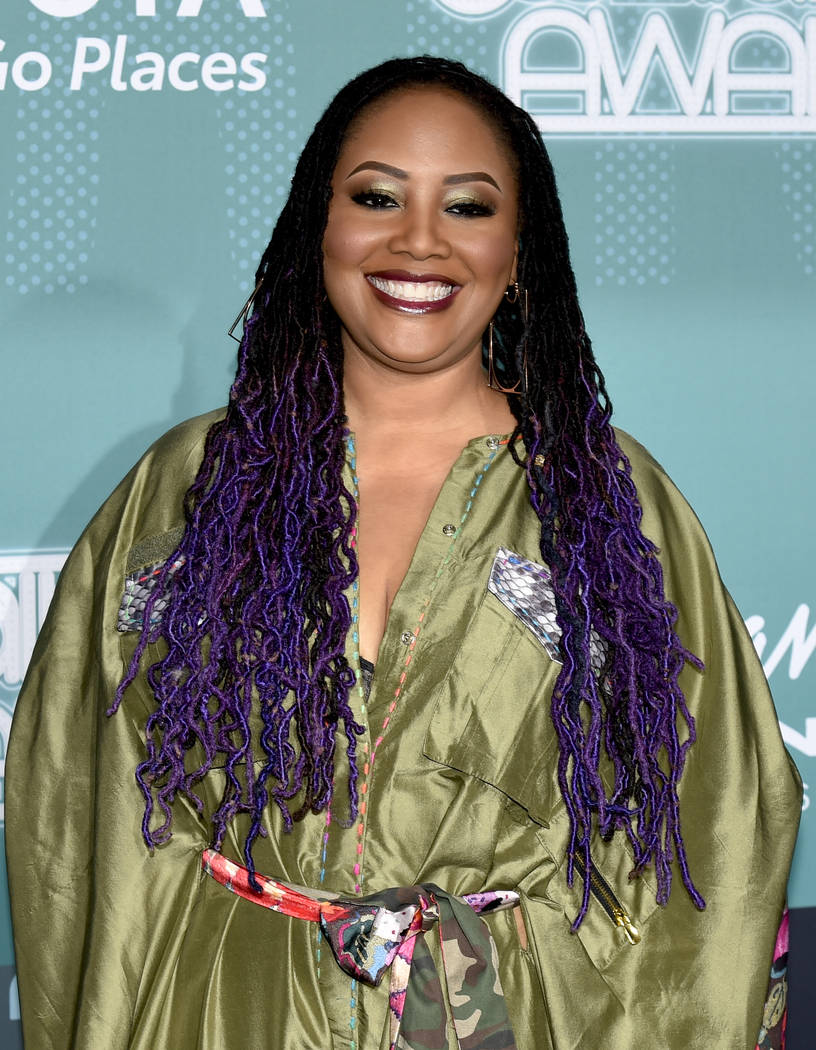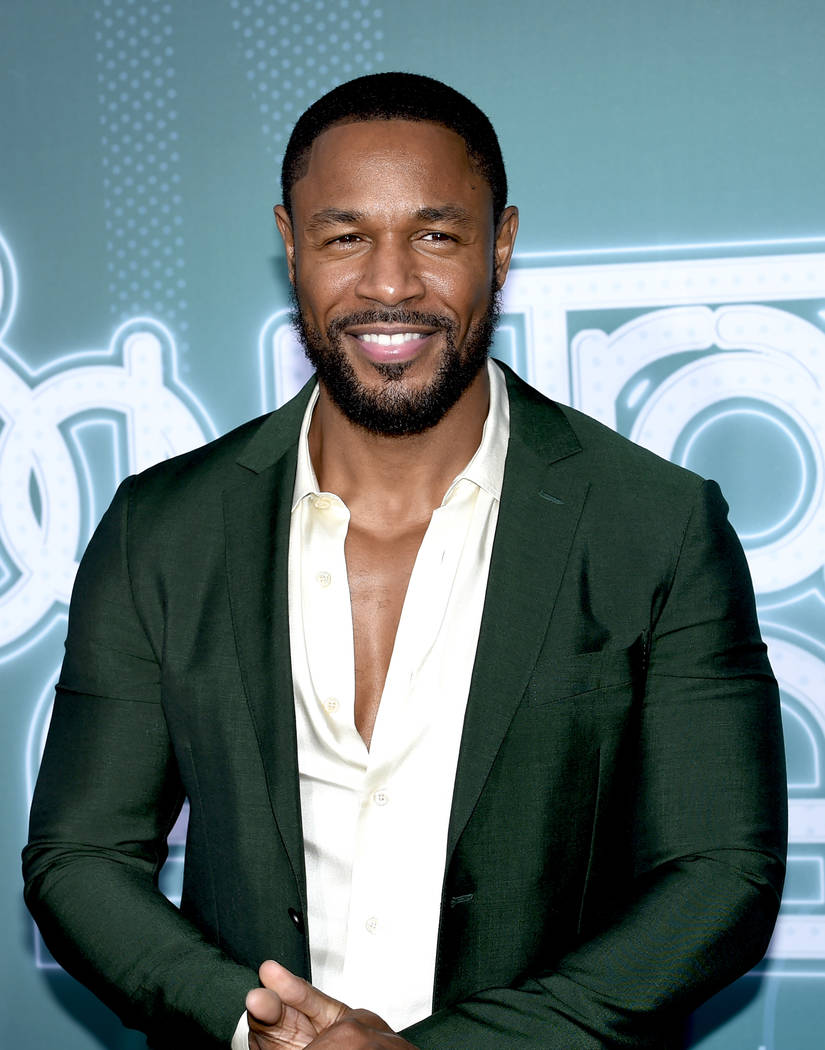 America's top chefs and Bocuse d'Or gold medal winner Mathew Peters and silver medalist Philip Tessier will be taking part in the Team USA National Selection for those 2019 world food Olympics today (Nov. 9) at The Venetian's Palazzo ballroom. CLICK HERE for our Las Vegas Review-Journal print coverage last Friday.
Three chefs, Ben Grupe from St.Louis and two San Francisco chefs, Jeff Hayashi and Matthew Kirkley, will compete for nearly six hours to determine which one sets out on the "journey to gold," competing for America against 24 other prestigious global chefs in the 2019 competition held in Lyon, France. They will be scored on a meat platter and restaurant-style dish by judges led by event hosts chef Thomas Keller and Daniel Boulud, formerly of the DB Brasserie at The Venetian.
America had never won a podium spot in 30 years, until Philip placed third in 2015 and Mathew won first last January. Thomas told me: "I believe we can have a back-to-back gold win." Today's winner and his assistant will spend one year at his famed French Laundry fine-dining restaurant in Napa Valley preparing for the ultimate biennial culinary showdown.
This evening, Thomas, one of America's top three culinary kings, will host a lineup of 20 top chefs, including former Wynn seafood sultan, Paul Bartolotta to celebrate the new American winner at his Bouchon restaurant in The Venetian and on the terrace of the adjoining Venezia pool. They'll serve extraordinary cuisine and fine wine pairings to the 'foodie' guests.
ZIP LINE THE STRIP
Ten side-by-side zip lines are to be built at a cost of $20 million over the Linq promenade on the Strip with construction to begin in the spring. It will be the first and only zip line on the famed Las Vegas Boulevard. Fly Linq will have a 122-foot-tall launch tower at the Vortex of the Linq. The innovative, custom-built automated ride system will be the best in-class technology developed by the global leaders in zip line construction.
Xventure who specialize in high-capacity adventure rides in prime urban locations agree that Fly Linq will be its most ambitious project to date. It's a reunion for many of the team members of Themed Development Management behind the development of the High Roller observation wheel. The eastward ride, which will end at the High Roller observation wheel will be 1,080 feet above the 30 Linq promenade shops .
BLOOD DONATIONS
Guitar guru Carlos Santana is the inspiration behind a new blood drive that gets underway today (Nov. 9) to help our community following the Oct. 1 gun massacre, which injured more than 500 country music fans. The need for blood is still present. Carlos is donating tickets to his House of Blues shows at the hotel and donors will also get the opportunity to win a Santa autographed guitar. United Blood Services will oversee the donations at the House of Blues.
$$$$ DONATIONS
The super DJ lineup of Hakkasan group music stars, including Tiesto and Steve Aoki, raised just over $1 million at Tuesday night's Vegas Strong benefit show held at the Omnia nightclub in Caesars Palace. The money will go to the $15 million Victims Fund goal to assist those injured and the families of the slain in the Oct. 1 Las Vegas shooting. Global superstar Celine Dion surprised Steve when he spun his remix of her cult 1997 "Titanic" song "My Heart Will Go On." Incredibly, the 49-year-old Canadian songstress, who headlines at the Colosseum in Caesars, turned up in a shimmering silver jumpsuit, and while standing on the DJ booth fell to the floor. Deliberately writhing on her back she held both arms in the air doing body pops to the beats. Fans were open-mouthed at her agility when punching the air. Before leaving the nightclub she affectionately wrapped her arms around Steve.
LOVING YOUR HAIR DRESSER
It's the most unusual gift bestowed on a hair guru by an adoring celebrity client. My pal Michael Boychuck, colorist to the stars, from the Color Salon at Caesars Palace counts pop star Debbie Gibson as one of his favorite clients. Yesterday (Nov. 8) when she arrived for her appointment she gifted Michael with a souvenir book that contained one each of all her CDs and singles that she's recorded over the years.
EDGY CONFRONTATIONAL HUMOR
Even the drunken hecklers couldn't stop Canadian comedian Tom Green from his masterful comedic premiere performance at Bally's last night (Nov. 8). One even staggered onto the stage midway during the joke-fest, tried to top the comic but failed miserably before lurching out of the Back Room theater of the Indigo Lounge. Tom had an instant savage retort that had the audience in stitches over his heckler put-downs.
Tom's riff with a front-row couple about giving up Facebook to save their 11-year marriage was fiery-filled unique humor. In fact, the entire diatribe against today's modern technology via cellphones vs. the one kitchen phone we all had back pre-WiFi in the mid 1980s was simply brilliant.
Yes. It's gross-out, freak-out, explosive, intense humor complete with a live mouse in his mouth from his "Road Trip" movie. He was the star of man-on-the-street pranks even before YouTube was invented. Tom doesn't hold back, talking candidly about his testicular cancer, masturbation and how as a teenager in Ottawa he couldn't wait for the annual Sears catalog with its lacy underwear pages. It's loud and offensive but hysterically funny. He shows video clips from the three-year run of his hit MTV show and how he was attacked on the first day of filming it by a hammer-wielding resident when he tried to undercut the price of a rival pizza deliveryman.
Tom had a standing ovation from the celebrity-studded, first-night crowd, which included our local stars Chris 'Zowie Bowie' Phillips, Anthony Cools, Gordie Brown, Mike Hammer, Kevin Burke and Amy Saunders of the "Miss Behave GameShow" with Luxor headliner Carrot Top even making a short surprise onstage appearance. Our thanks to photographer Denise Truscello for her first-night photos.
Tom joked about putting a wall around his hometown of Ottawa to combat all the Americans who threatened to move there when Donald Trump was elected president. It was brutal but dazzling humor at its finest — both rude and raucous. And his story of a night out on the town in New York with Dennis Rodman while filming three week's of "Celebrity Apprentice" that led to The Donald firing him was downright hysterical.
Former Vegas swimsuit contest winner, supermodel Brittany Mason, now the director of the Miss Universe Ireland organization attended with her Nov. 26 pageant competitor, 23-year-old model, Cailin Aine Toibin, from Cork. "His strange humor has even made it to Ireland but seeing him live on my first night ever in Las Vegas was the funniest thing I've ever heard," she told me.
Tom says he's bought a condo here in Las Vegas as a result of this open-ended, first-ever residency here produced by Vegas manager Seth Yudof. "After touring the world for 10 years doing standup — it's going to be nice to be in one place for a long time. I'm loving Las Vegas. You even have Ethiopian restaurants here. The service is very slow and there's not much food on the menu."
Tom, already a big fan of our new Golden Knights ice-hockey expansion team, plays Bally's nightly Sundays through Wednesdays at 8 p.m., with an additional midnight show on the day of rest with the new "X-Rock's" topless temptresses show sandwiched in between.
NEW RESTAURANT
Summerlin is about to get a brand new Italian restaurant that's proved to be wildly popular in other American locations. North Italia is set to open at Rampart Commons on December with executive chef Phillipp Norsetter in charge of the 254-seat, 6,970-square-foot restaurant from cookbook author and restaurateur of the year nominee Sam Fox. He runs 14 unique dining concepts with more than 4,000 employees in six states.
THE HOLIDAYS NEAR
You can tell that Christmas is now just around the corner when the annual Glittering Lights of Las Vegas are turned on at the Motor Speedway — just 10 minutes from downtown. There's just 46 days remaining until the North Pole's jolly bearded fat man shimmies down the chimney with his sack of goodies! But tonight (Nov. 9), Glittering Lights, which has been Nevada's largest holiday drive-thru light show for 17 years, turns on its illuminations.
More than 3 million lights are strung along the 2.5-mile course that intertwines through the speedway. Three new displays have been added this year with a Christmas Tree entrance made of lights, the interactive automated Noble talking tree and a special Las Vegas tribute area for the victims of the recent shooting. Zany comedian Tape Face from "America's Got Talent" will perform with the Jingle Bells. Also, attending will be Brett Raymer from the Animal Planet's "Tanked" reality series, MMA fighter Ana "Hurricane" Julatn and pro BMX Rider Ricardo Laguna.
The holiday tradition will remain open nightly from dusk until Jan. 7 and the $20 fee applies to each car, however, many people you pack inside it!
SOUL TRAIN STARS
The royals of rap and the sultans of soul turned out in force for this year's Soul Train Awards held at The Orleans. Photographer Glenn Pinkerton of the Las Vegas News Bureau was on red carpet duty for the souvenir photos.
TONIGHT'S TIPS:
• Please remember that Andrew Dice Clay's three nights of shows at the Red Rocks Lounge in Summerlin have been postponed due to medical reasons.
• The 17th annual red carpet celebration to launch Glittering Nights at the Las Vegas Motor Speedway begins at 6 p.m. with zany silent comedian Tape Face.
• Clark County Commissioner Steve Sisolak is honored at the Opportunity Village Camelot gala at the charity organization's Magical Forest.
• Cher returns to "Turn Back Time'" at the Park Theater in the Monte Carlo for a run through Nov. 25.
• DJ's Bayati & Casanova are behind the dual decks at Chateau nightclub atop Paris Las Vegas.
• DJ Kayper pulls off one at Drai's nightclub atop the Cromwell.
• DJ Vice twists the turntables at Intrigue in the Wynn.