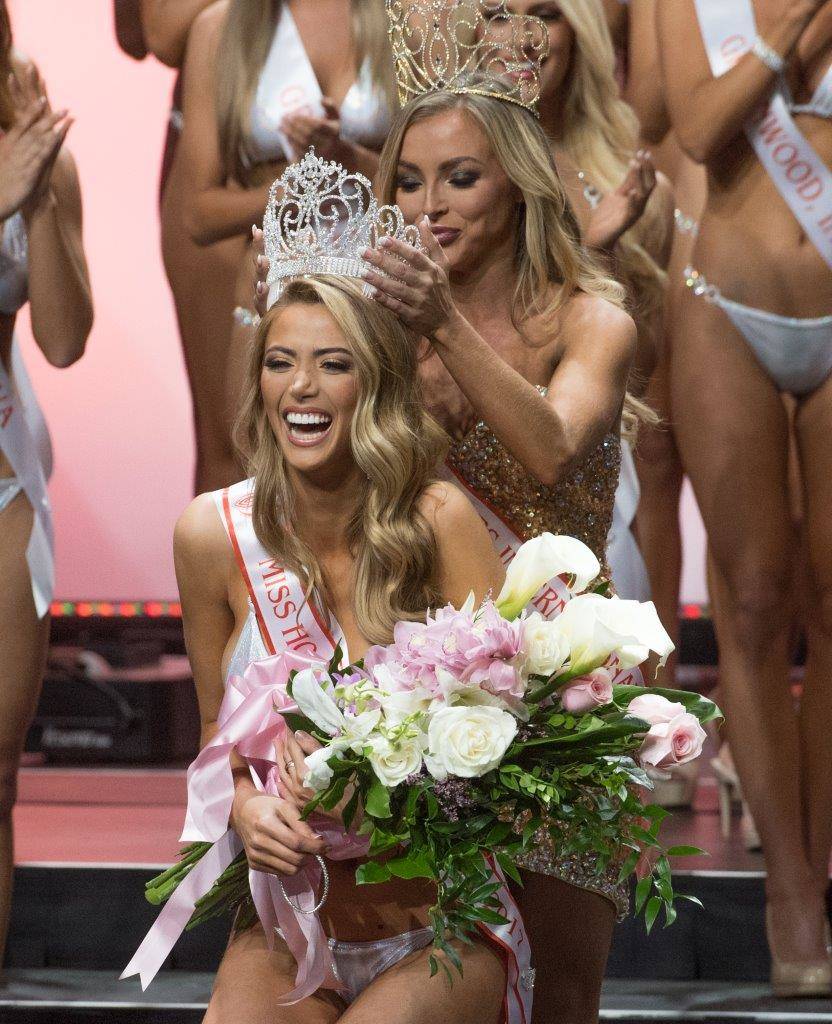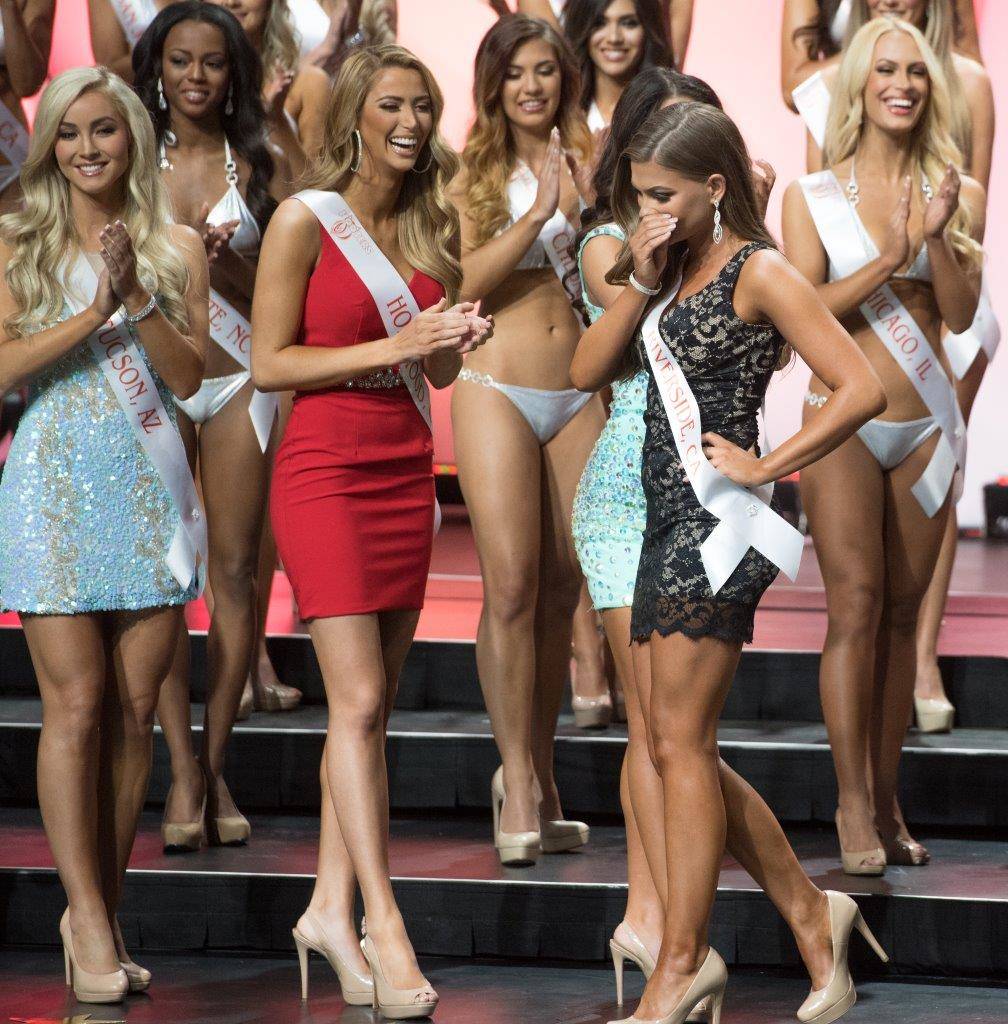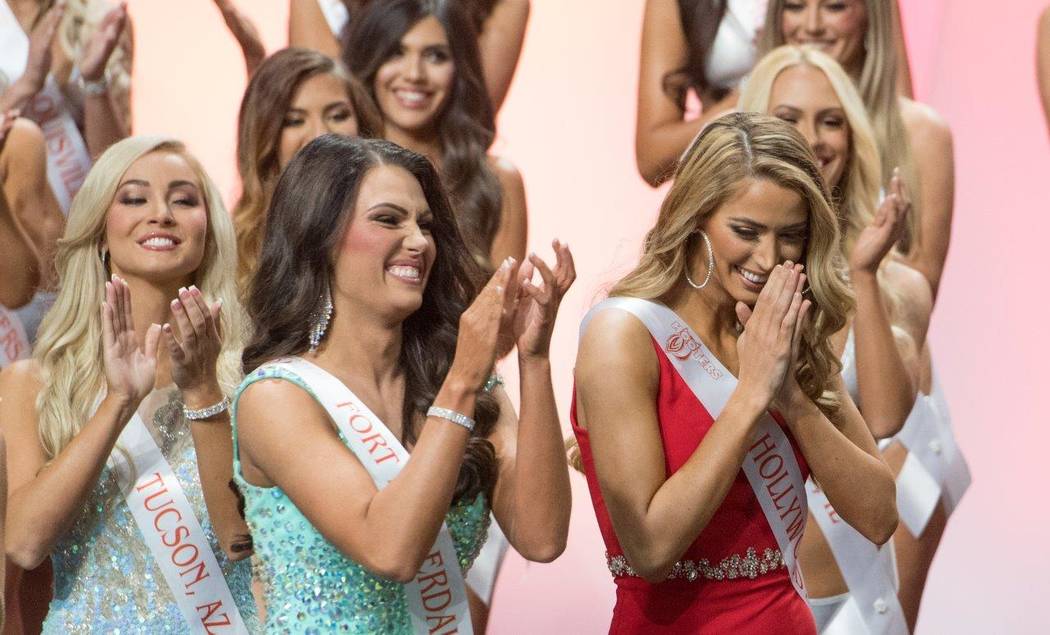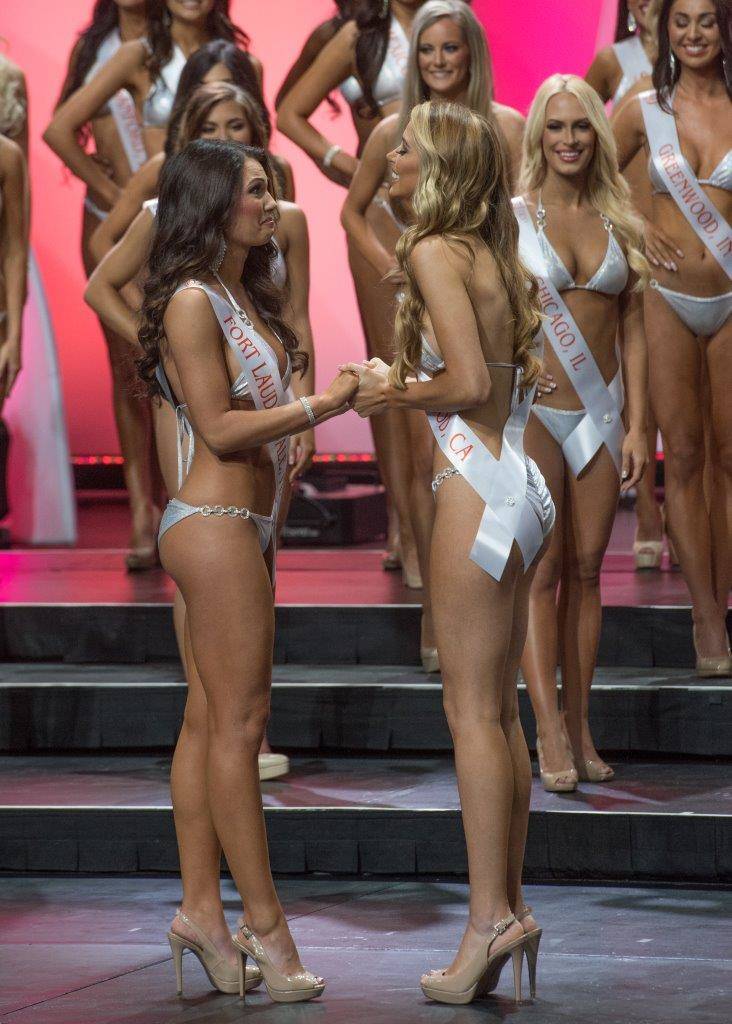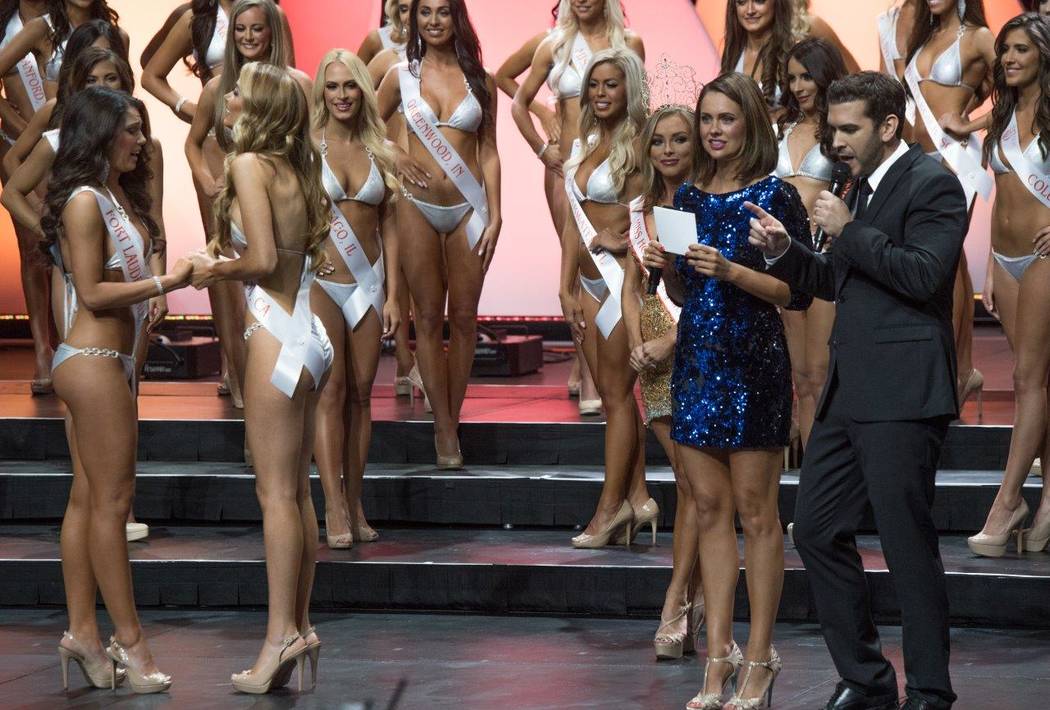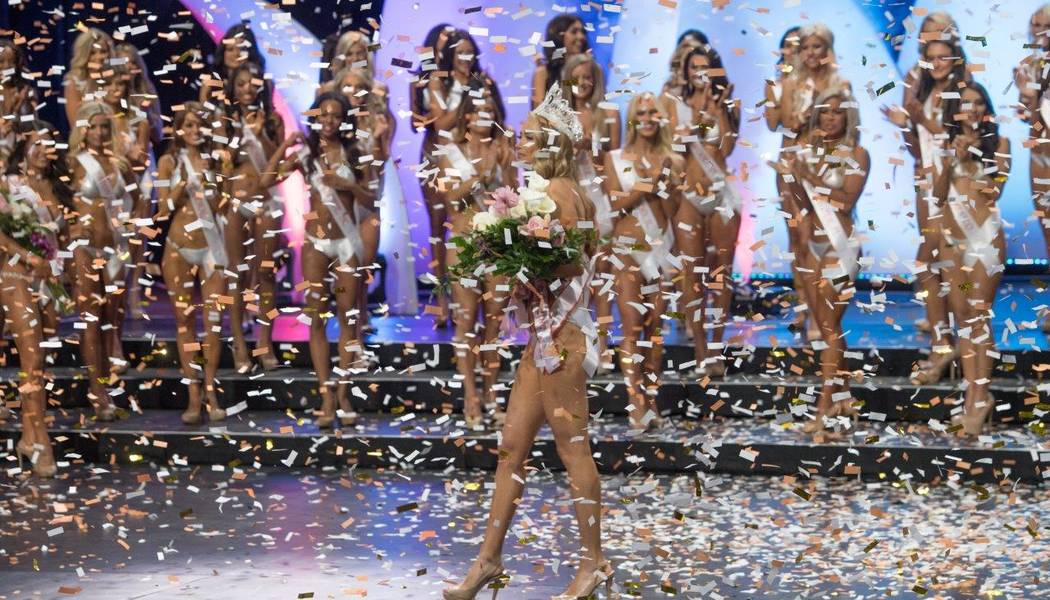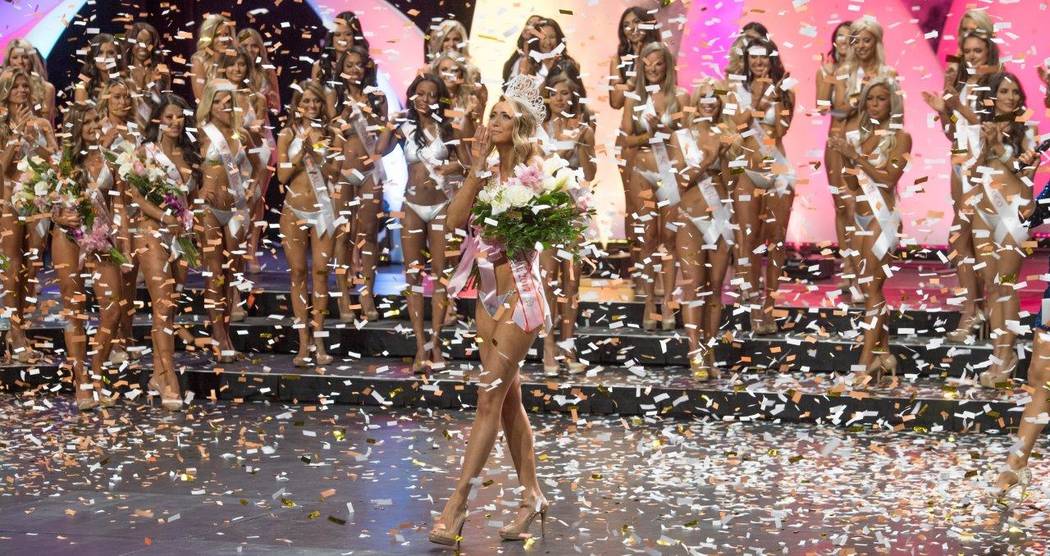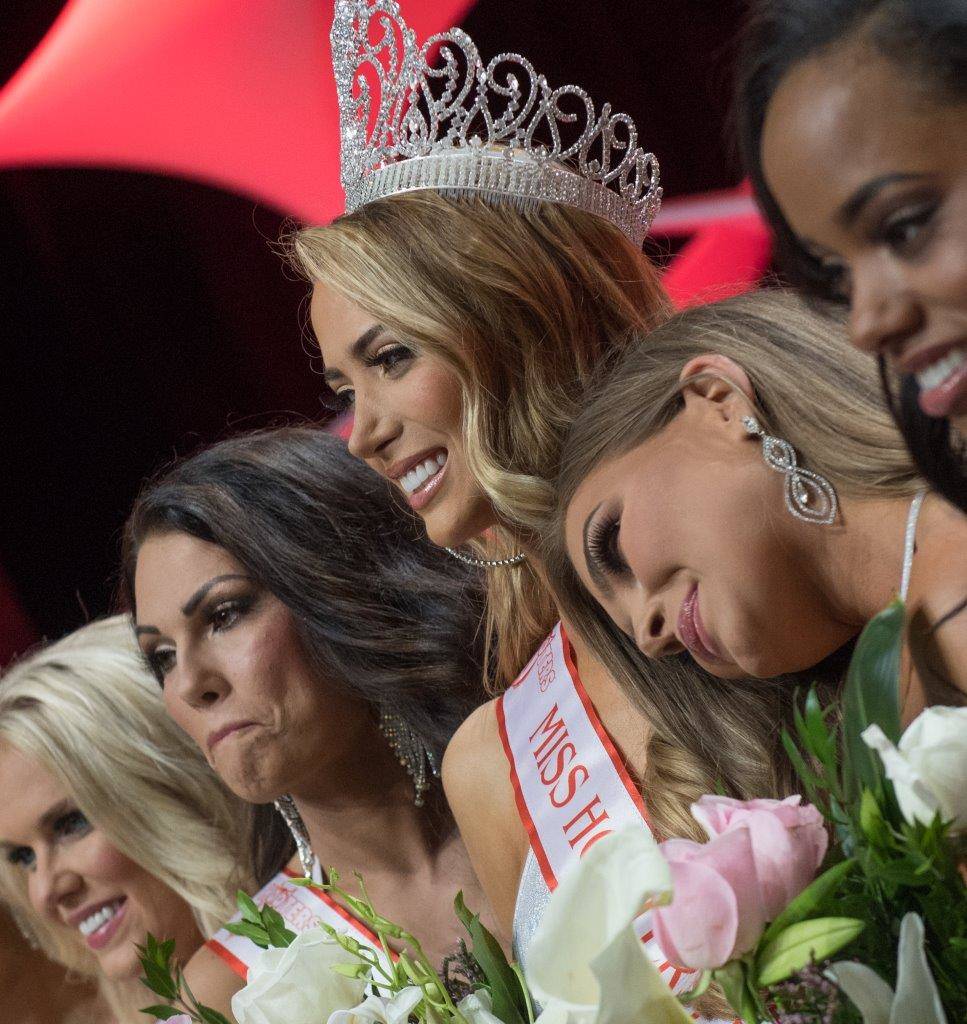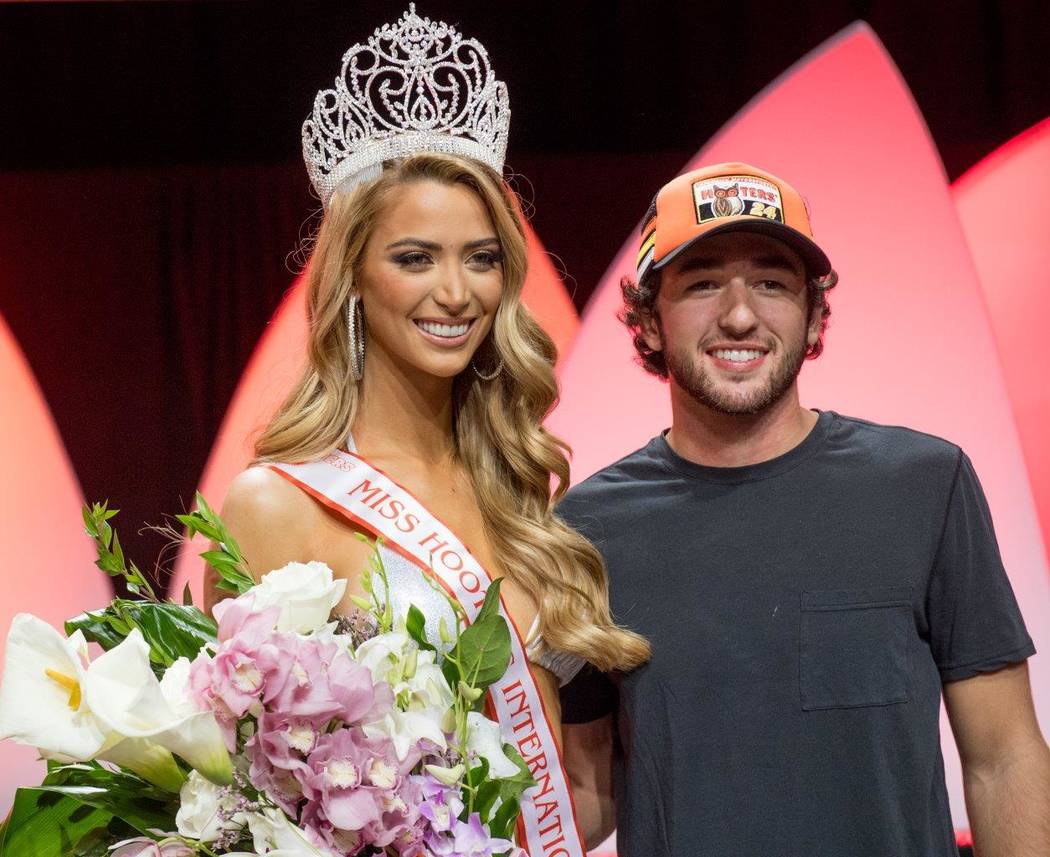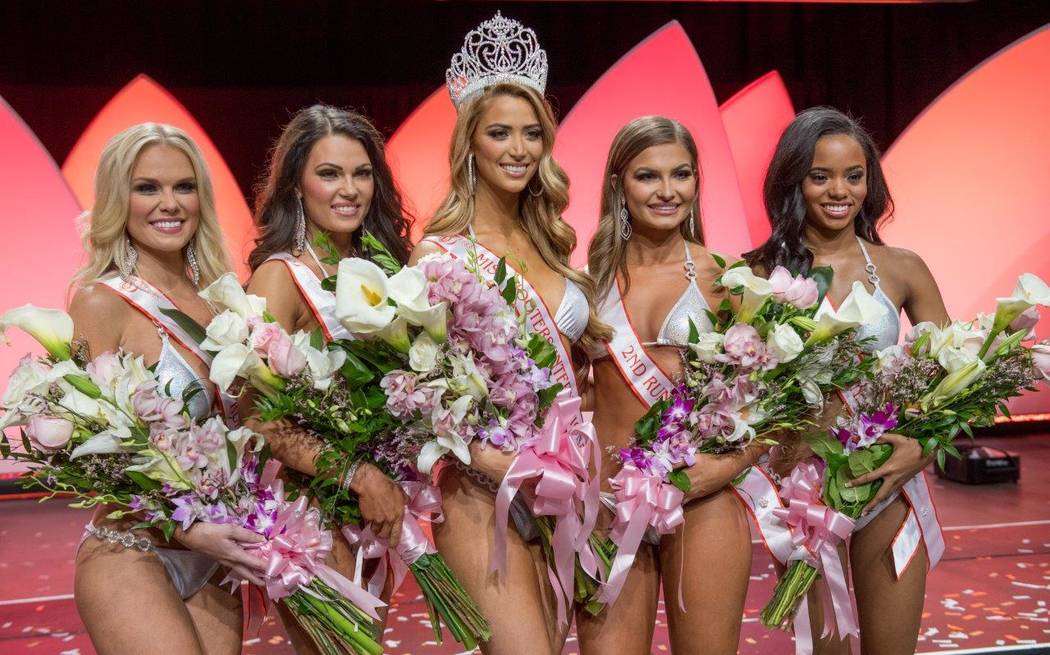 Chelsea Morgensen of Hollywood, California, won last night's (July 12) 21st anniversary Hooters International swimsuit pageant competing against 80 worldwide contestants held at the Pearl Theater in the Palms.
Our thanks to videographer Richard Corey for his YouTube video of Chelsea's win. The four runners up were: No. 2 — Amberly Hall, Fort Lauderdale, Florida; No. 3 — Amanda Olson, Riverside, California; No. 4 — Rachel Swartz, Chantilly, Virginia; and No. 5 — Jorra Stewart, Daytona Beach, Florida.
NASCAR driver Chase Elliott who drives the Hooters No. 24 car served as one of the pageant judges.
Hika Nakazawa, from Tokyo Japan, won the Miss International title, Sum Dominique of Long Beach, California was voted Miss Photogenic and voted Miss Hooters fan favorite was Hailey Slobodzian of South Fort Meyers, Florida.
Our thanks to contributing photographer Tom Donoghue who was front and center for the finals. Earlier in the week, the girls took part in a wings-eating contest and a preliminary preview in the costume contest.